Renovated Gascon farmhouse
close to Lectoure & Condom
With superb views
This old stone farm-house is located in the much-loved countryside to the south of Lectoure.
This is an area blessed with beautiful rolling valleys of sunflowers, wheat and corn. The villages here are picturesque – St Puy, Le Mas d'Auvignon and Terraube – villages all renowned for their ancient stone buildings and rich history.
This old stone farm-house has been much improved by its current owners.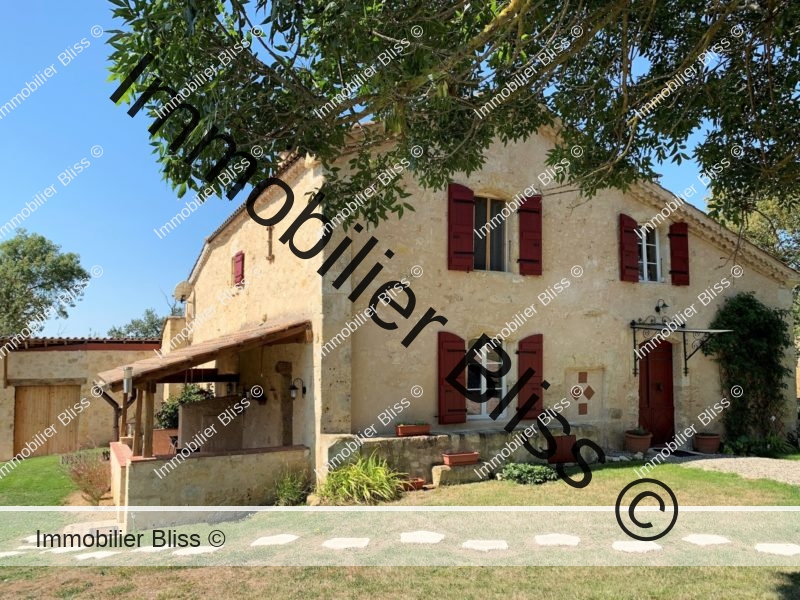 Toutes les mesures sont approximatives
Aéroport de Toulouse
108
Km
Frais d'agence inclus (5%) à la charge du vendeur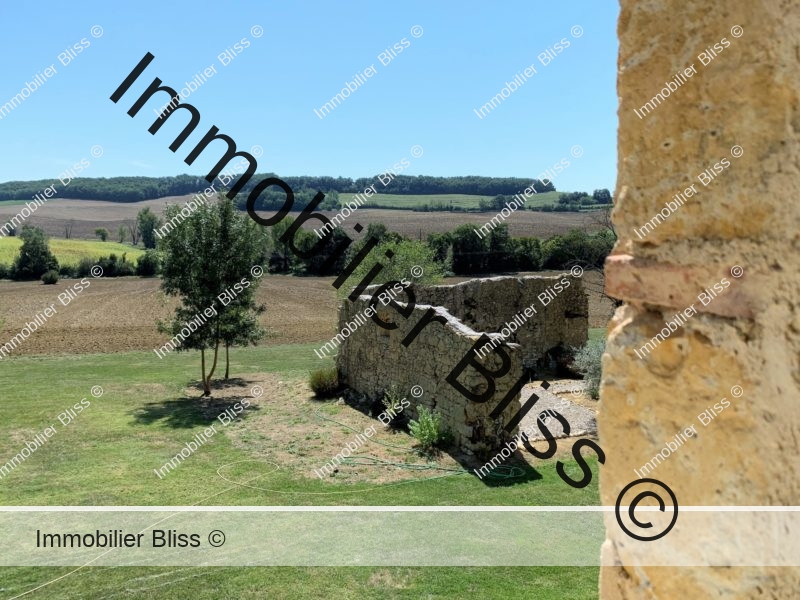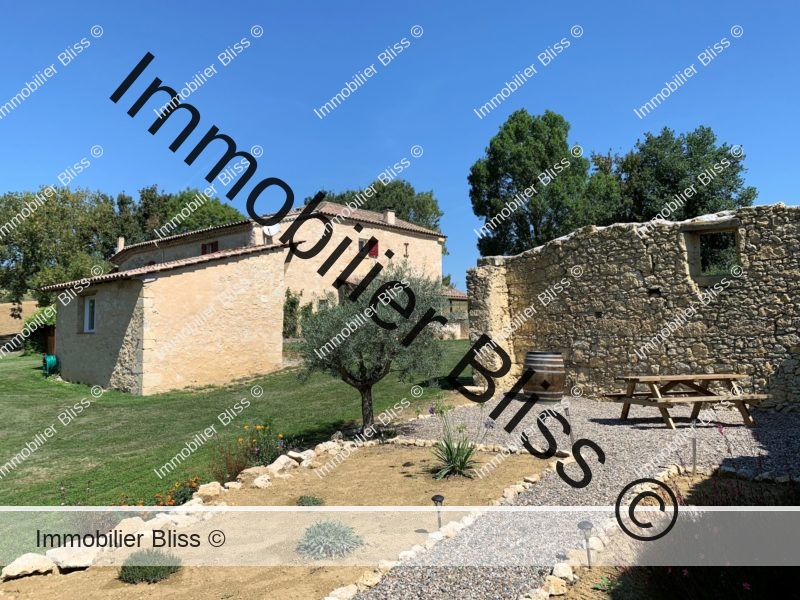 The entrance to the property is down a long and private chalk driveway. Our first impressions are of an immaculate garden surrounded on each side by fields, woods and trees.
It is apparent before entering the property that the owners take a great pride in their home with its neatly clipped lawns and pristine park.
The days when this was a crumbling farmhouse ( its ruins covered in brambles as it once was as the current owner tells us ) are long gone.
Yet vestiges of the old Gascon farm remain – a pigeon coop and a spacious chicken coop with trees inside – a happy space for these lucky birds!
On the far side of the garden – beyond the now neat and tidy stone walls of what was once an old stone house – lies an immaculate vegetable plot.
This was once a hamlet with perhaps four or five houses – now only one remains standing although the walls and foundations of the other houses are still visible.
These old ruins create an interesting architectural backdrop to the garden and have been used to create sheltered terrace seating areas.
It would be interesting to place a pool inside the walls of the biggest ruin.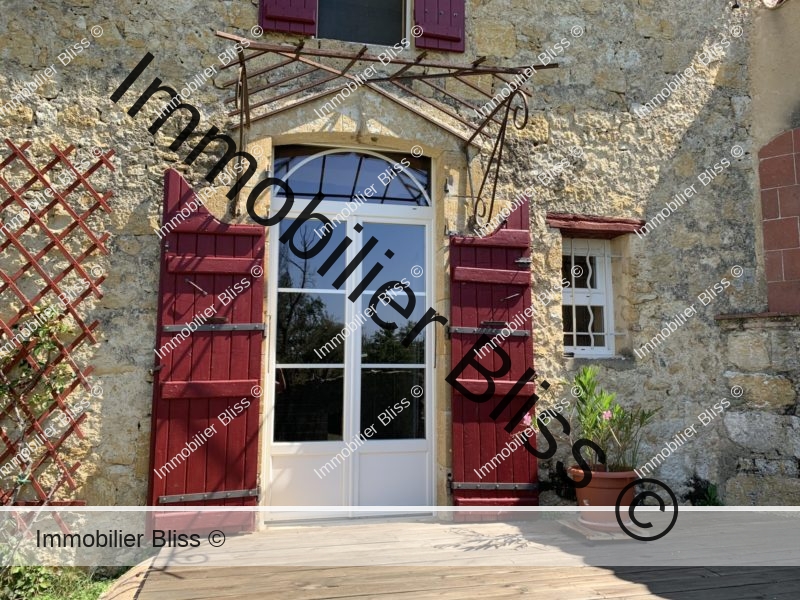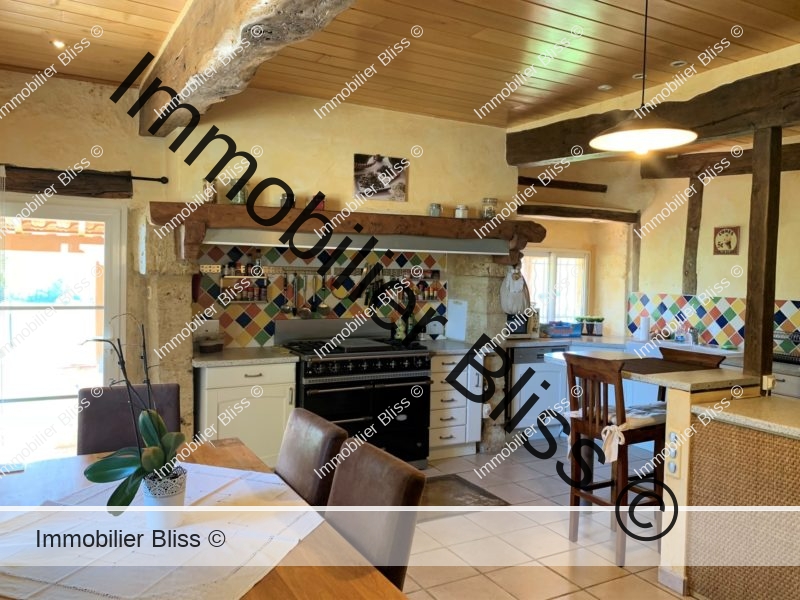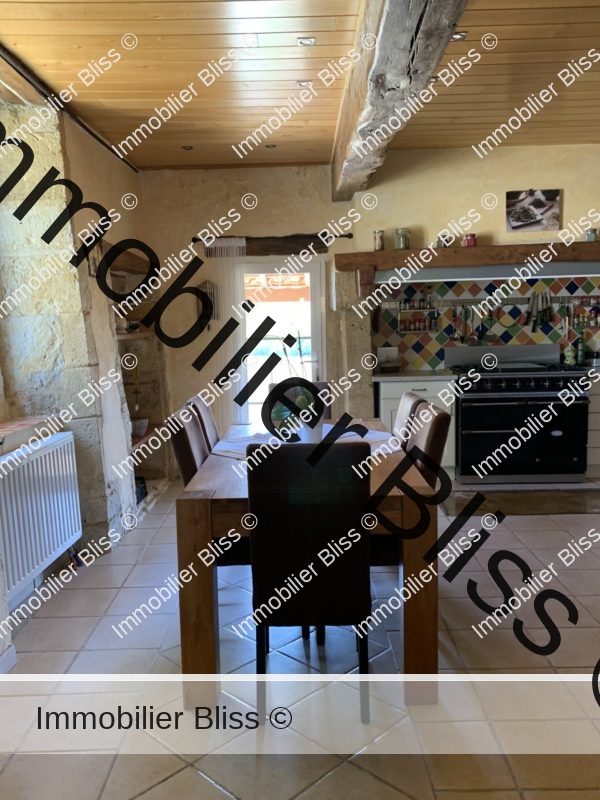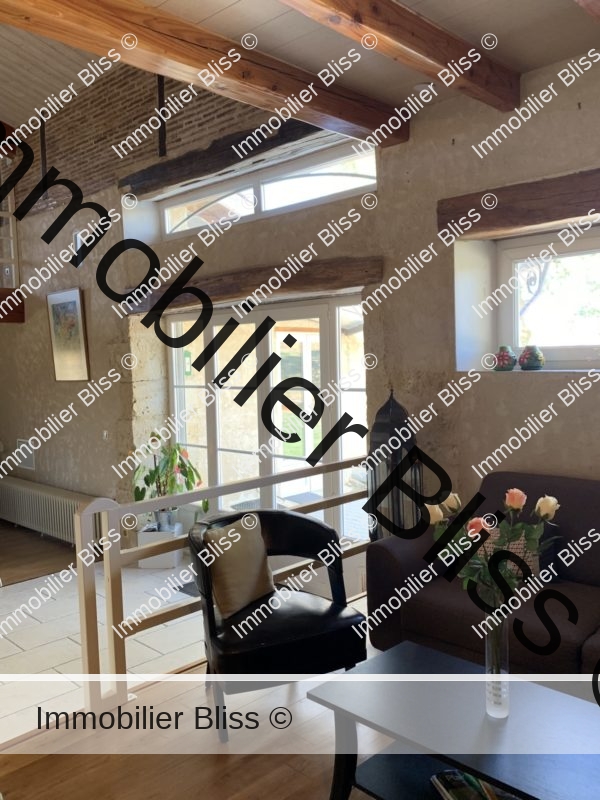 Today there is one house remaining – a fine white-stone building with deep red Basque coloured shutters only recently changed and painted. If the other properties fell into ruin – then this one had been reborn in all its splendour!
The building has an attractive façade and is in the same excellent condition externally as the gardens.
This is a typical Gascon farmhouse with the original front-door leading into the traditional central hallway.
A spacious farmhouse kitchen sits to the left of the hallway. This has been recently refurbished and fitted with a splendid Laconche range/oven.
The kitchen displays a wide range of storage units and is spacious enough to hold a large dining-room table. There is a doorway from the kitchen to the garden.
Across the hallway we enter an interesting and contemporary space – which is architecturally surprising in an old Gascon farmhouse. Here in this triple-sized room are two small sitting- rooms on different levels, linked by a central entertaining area where there is a bar area. An intricate staircase and mezzanine runs above the entire space which is flooded with light from the vast French doors to the terrace and the garden.
The overall effect is one of a contemporary loft – or perhaps a boat!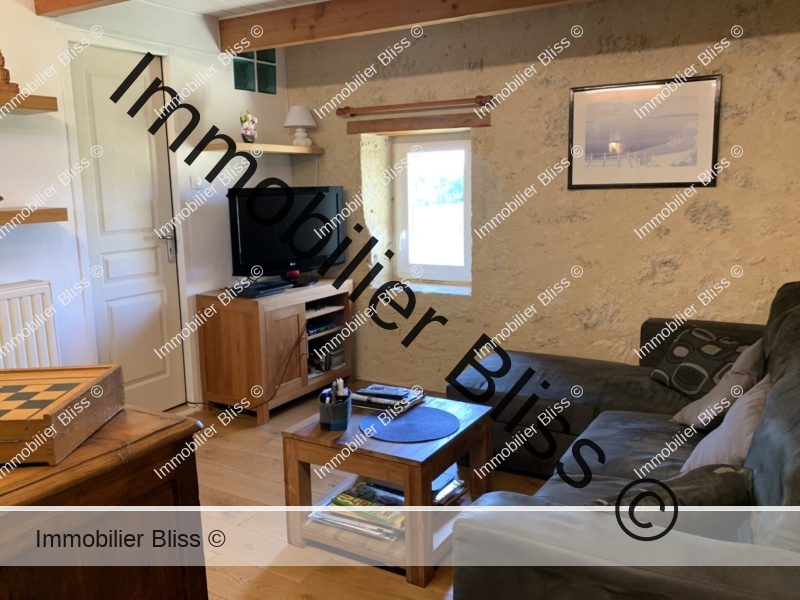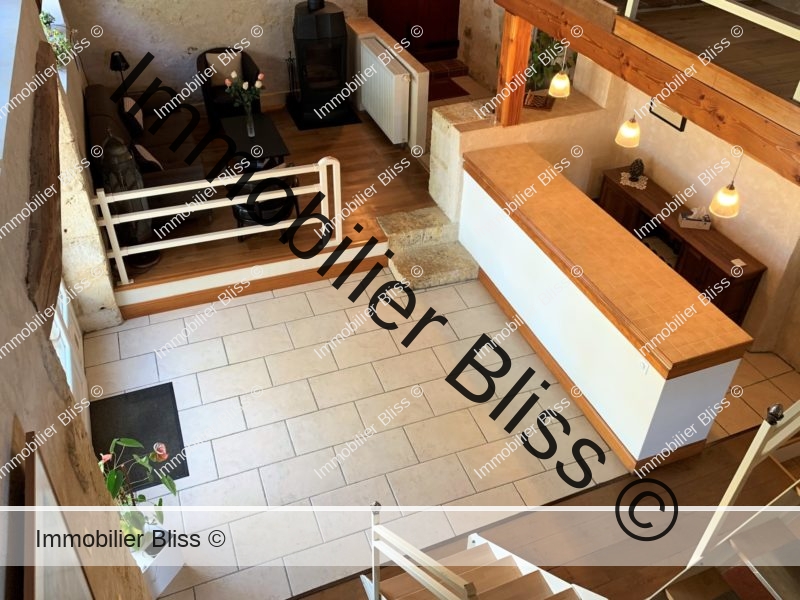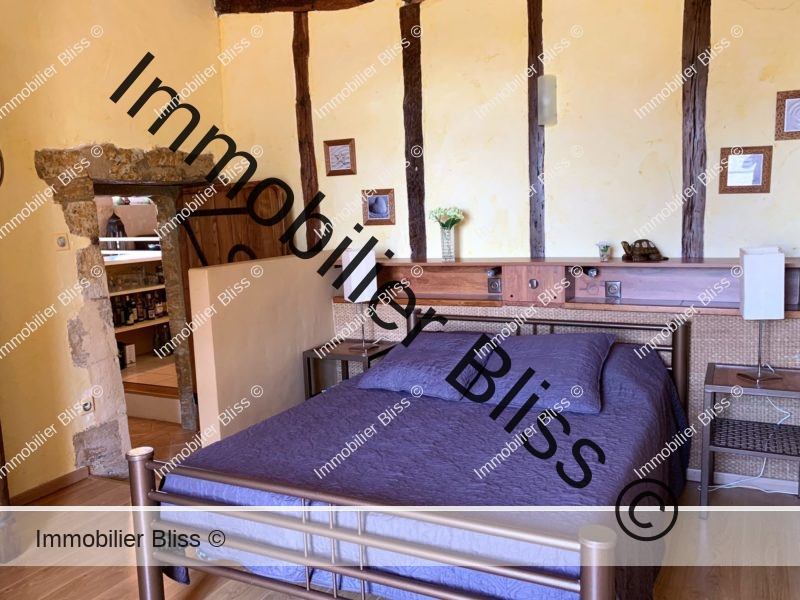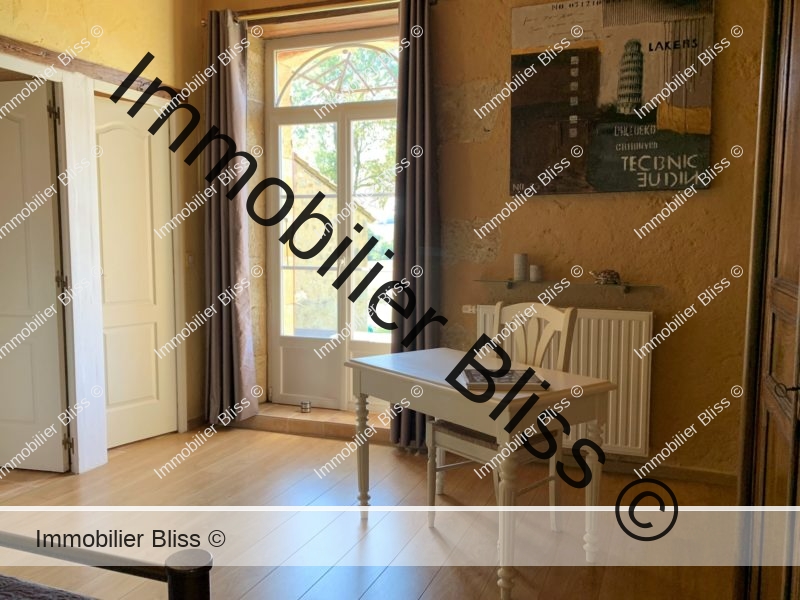 The current owner tells us that it was this space which she particularly liked as it was so different- "The room created different areas in which the children or guests could play or work".
On the ground floor – beyond the reception area – is a spacious downstairs bedroom with a private ensuite shower-room and French doors to the gardens. This area has independent access and is perfect for guests or possibly lettings.
Upstairs there is a half-landing with a study area – and access to the top landing and mezzanine.
The first upstairs bedroom is an additional wooden structure suspended over the downstairs reception-area and with a sloping ceiling.  This room is a cosy room fitted beneath the central beams of the original house and does not have full-head height across the entire surface area. This is a perfect room for children or guests.
Across the hallway lies the second upstairs bedroom. This room is clad in wood with a large dressing-room which houses an additional hot-water boiler which functions only if there is additional need for hot water in the bathrooms.  The floor is covered in linoleum.
The third upstairs bedroom has a carpet floor and benefits from an ensuite bathroom/WC. This is a spacious room and like all the other rooms in this property has lovely views over the surrounding countryside.
A second shower-room is shared by the other bedrooms on this level.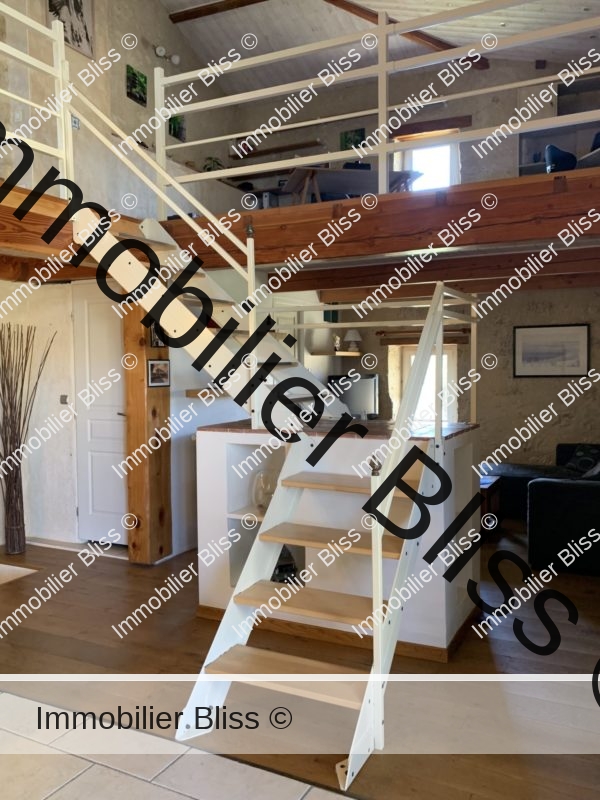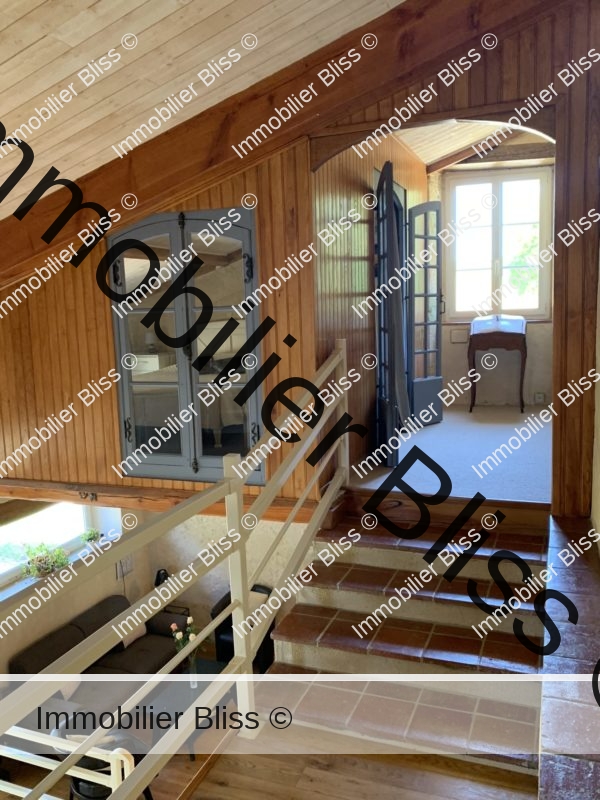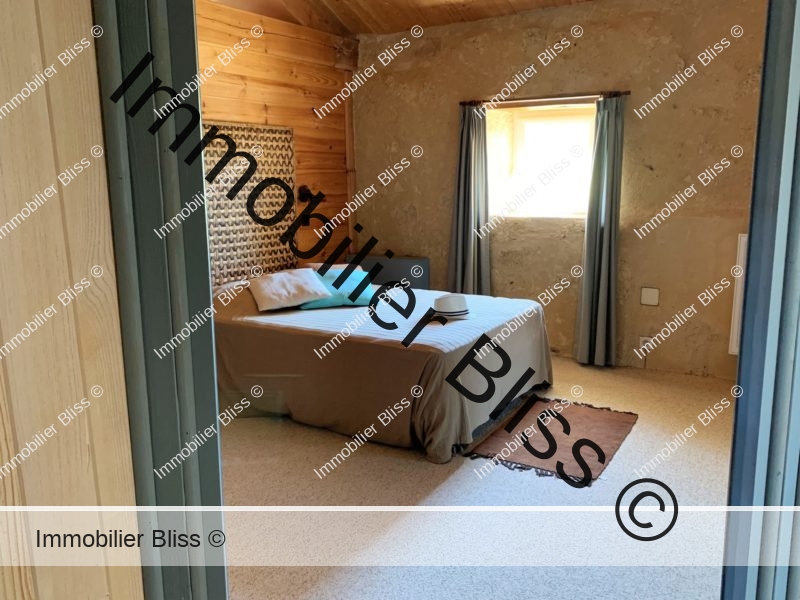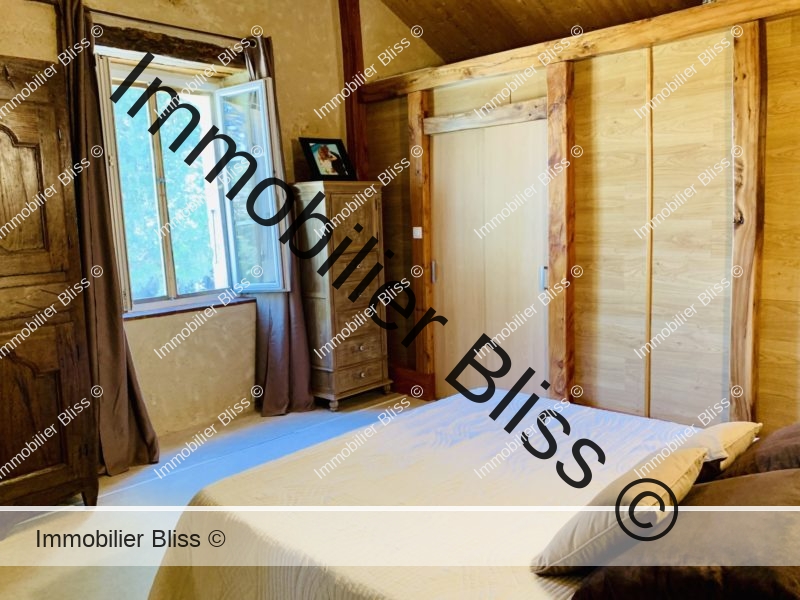 Our thoughts here at Bliss
This property is rare in so far as it is a traditional house built in stone with fabulous views and much further potential for development in the ruins in a specific part of Gascony which has seen house prices soar in price.
The views are stunning.  The garden allows the luxury of a small-holding. There is a pigeon-coop and a chicken coop. A vegetable plot and a vast barn for storage. Yet everything is pristine. All the hard work has been done to clear the land and the bramble-covered ruins by the current owner.
"Any work that needed doing has been done" – the owner tells us – and this includes new pathways and terraces – new shutters and repairs throughout.
Ecologically this is a fantastic house as it has the Rolls Royce of all wood-chip central-heating boilers : OKOFEN. This is easy to use and cost-effective.
There is ample space for a pool. The property sits alone far from the road and with no neighbours.
Some changes could be made internally but these would be a reflection of style and taste.
The property is as immaculate inside as outside and can be moved into immediately without any further work being required.
Who might this property not suit?
This property has a downstairs bedroom and shower-room – however there are a number of steps and stairs up to the mezzanine so it may not suit anyone wishing to avoid stairs.
What might I consider doing if this property were mine?
There is a possibility of re-designing the downstairs reception area (by removing the bar) and adding a more traditional staircase
This would create a single living space (as opposed to 2 sitting rooms and a bar).
I might be tempted to remove the bar – to gain a larger space for sofas and furniture.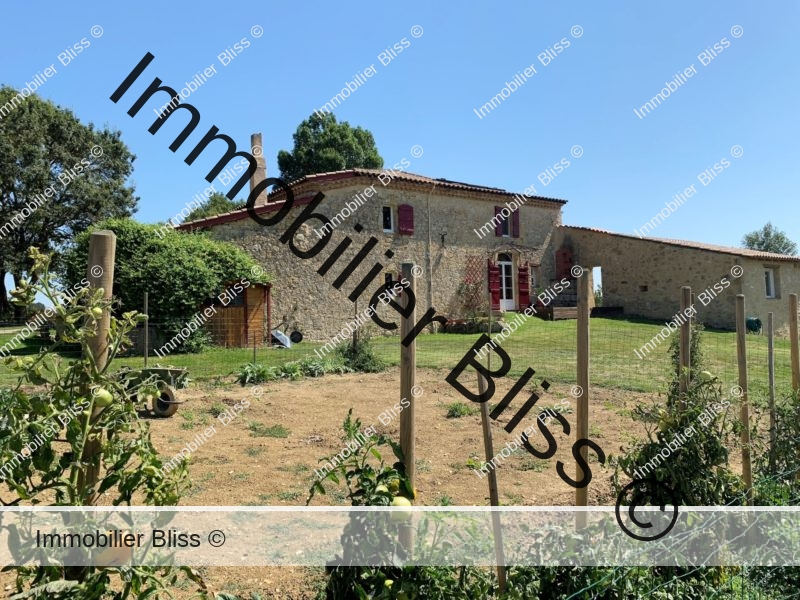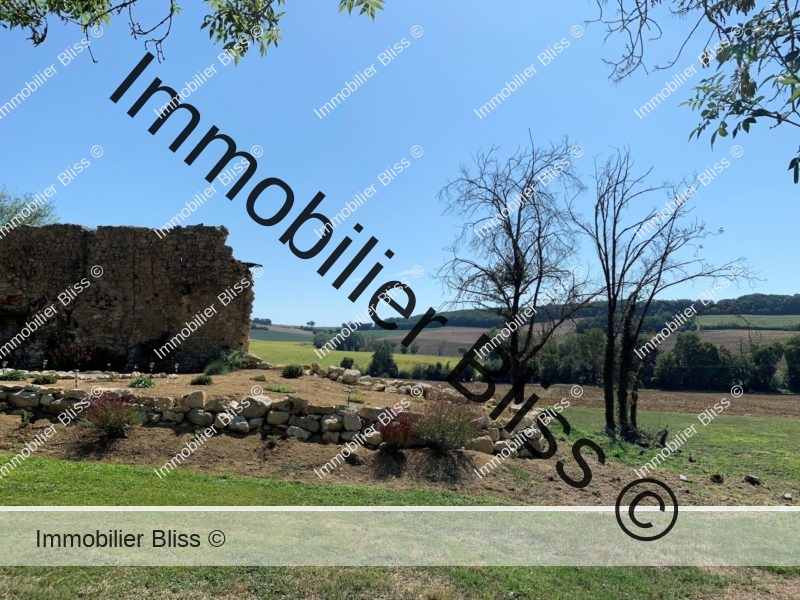 More images…
Click images to enlarge