Mediterranean style villa
in a dominant position
with beautiful views of the surrounding countryside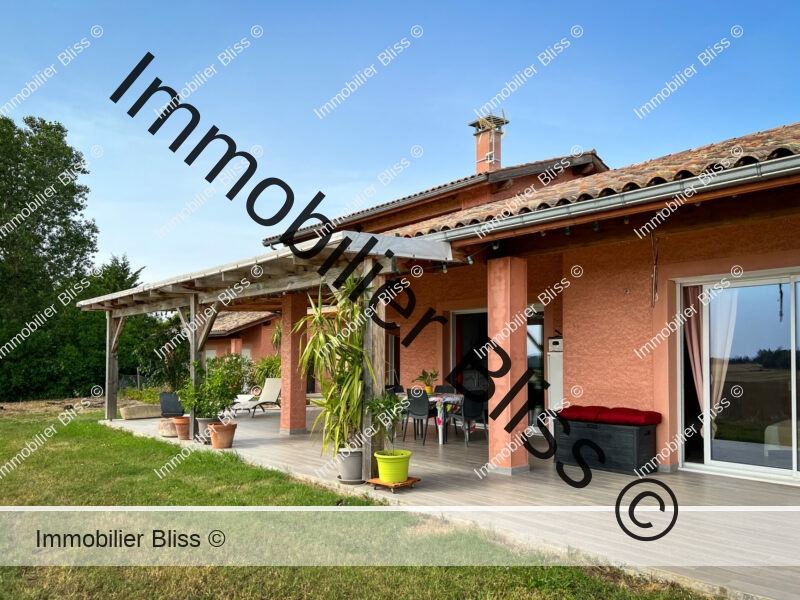 Toutes les mesures sont approximatives
Frais d'agence inclus (5%) à la charge du vendeur
Overview
This Mediterranean style villa in warm ocre tones, commandes a fine view over the surrounding countryside and sits in an elevated position on a land plot of 2600m2 in a residential area in the popular area of Lectoure/Fleurance.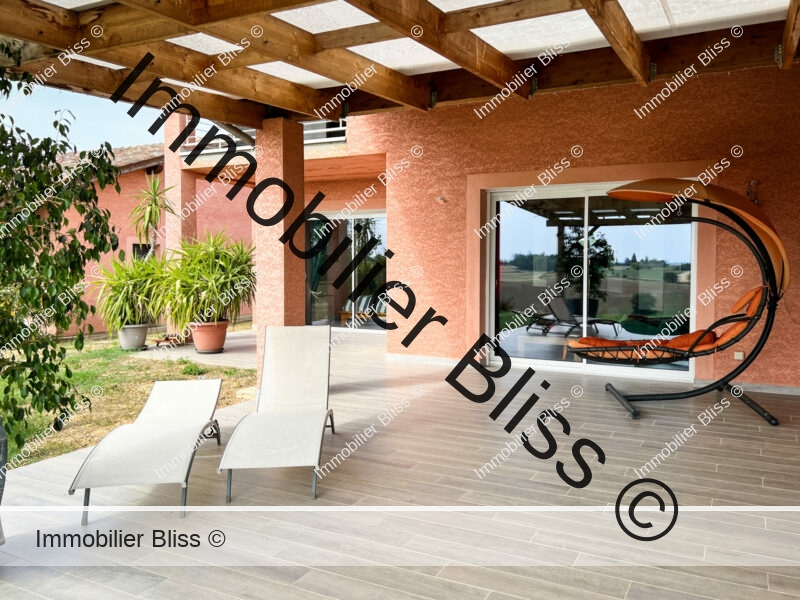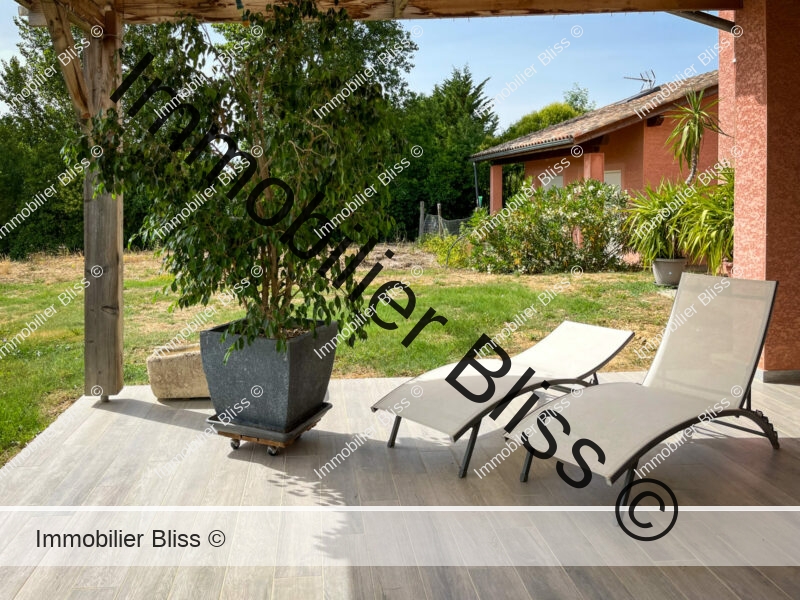 The interior
Internally the property comprises a kitchen, living Room and dining room, all open plan and benefiting from the lovely south facing views. Two comfortable downstairs bedrooms, both with ensuite facilities. The master suite is a spectacular room, with both a vast bathroom and private dressing room.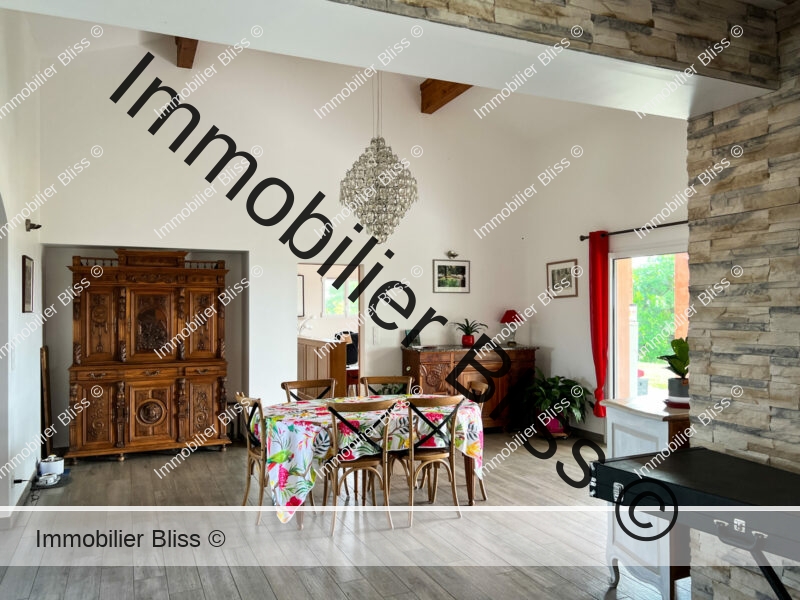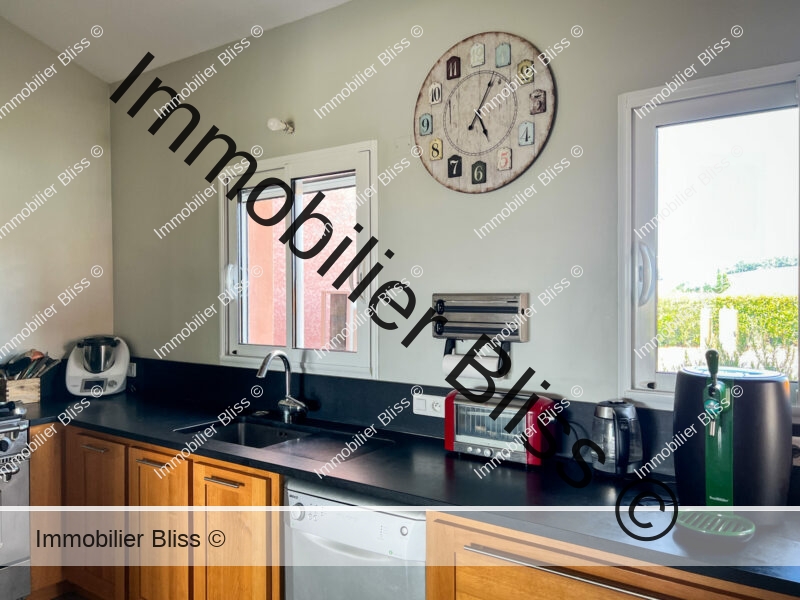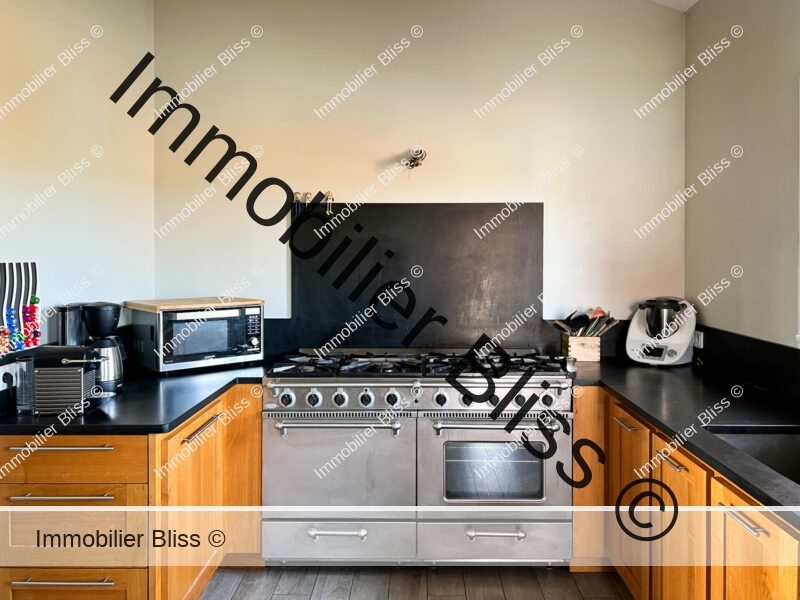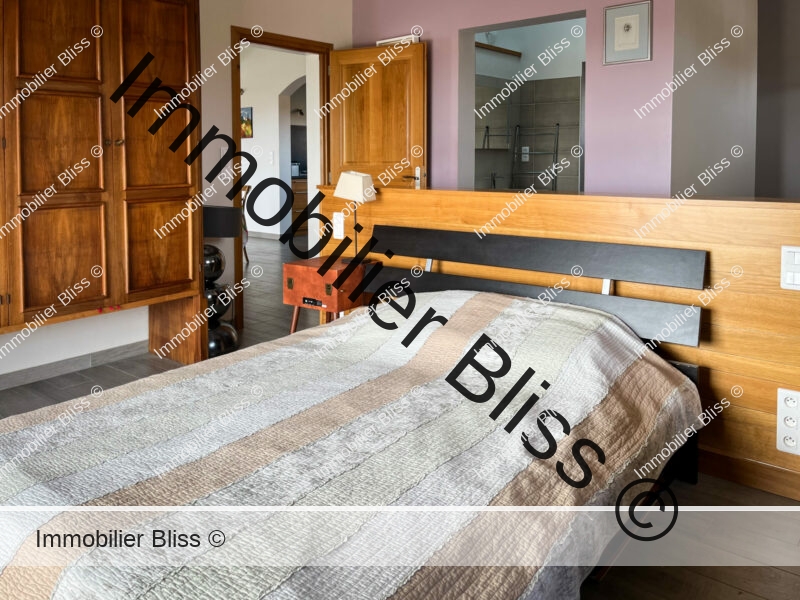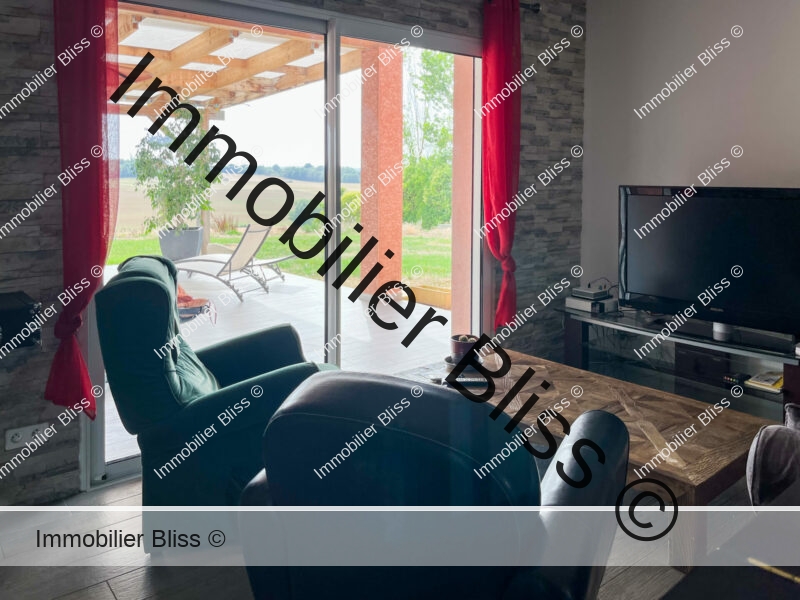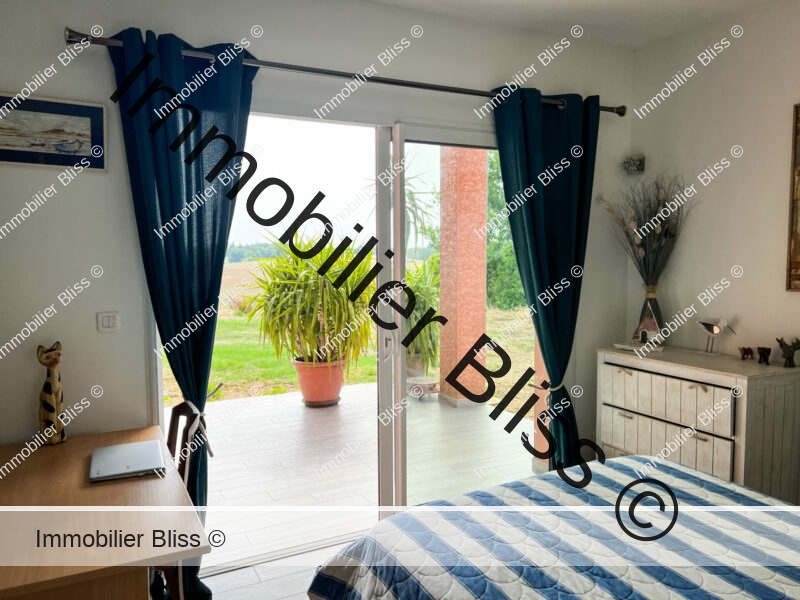 Both downstairs bedrooms have access to the south-facing terrace while the two upstairs bedrooms share a shower room and a large terrace/balcony, also with a spectacular view to the south. If modern living appeals to you far more than rustic farms and renovation projects, take a further look at the technical details below/: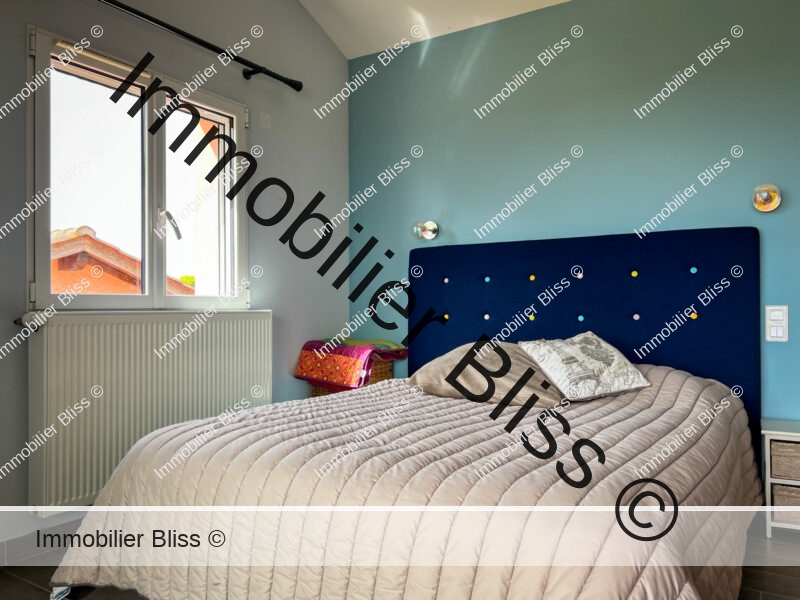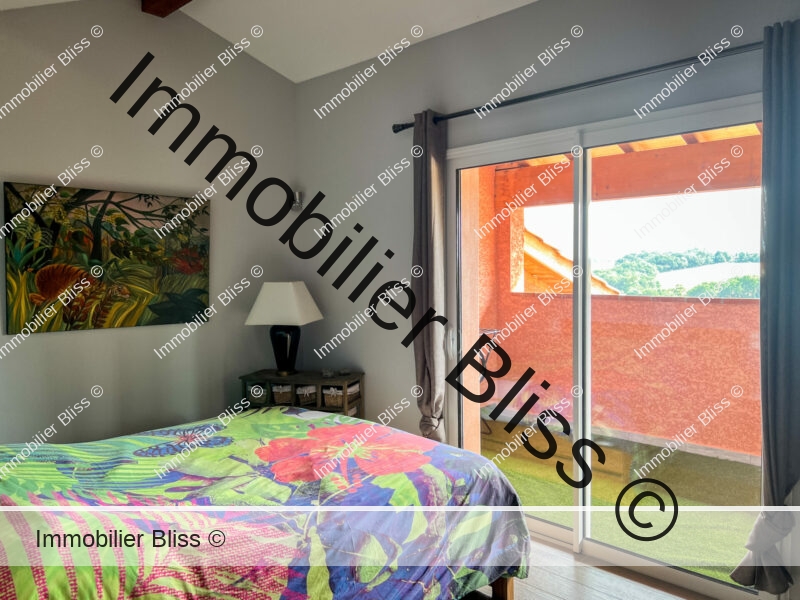 Our thoughts here at Bliss
Built between 2007 & 2009, this property will appeal to anyone looking for an energetically efficient home, with all modern comforts and a spacious plot of land, with a second nonadjacent building providing an ideal studio or home office.
More images…
Click images to enlarge
Technical information:
Property built between 2007 & 2009
Lovely far-reaching and uninterrupted views south, over the valley
One close neighbour, approximately 100m away on one side of the house
Land size: 2600m2
Individual drainage system/ soil-box filter/ all water septic tank
Roof done in 2009
Canal tiles – with a membrane under the tiles
Double layer of insulation under roof and double layer of plaster board
Double glazed windows in aluminum
2 dormer windows
Electric rolling shutters
Currently there is no fireplace, but the chimney has been allowed for
Heat pump
1 hot water tank of 160 litres of water, situated in the cellar
Smoke detector
Internet service provided by ORANGE – fibre optic available in the area soon (to be confirmed)
Central vacuum
Closest towns for the shops: Lectoure, Fleurance.
Room sizes:
Entrance: 2,46 x 3,50
North facing
Floor tiles
Opens to the wooden staircase and/
Kitchen:  2,98 x 4,93
North facing with two windows and a glass frame door. Under floor heating (heat pump)
Floor tiles
Ceiling height: 3,73m3
Granite work surfaces
Fitted kitchen with a range of top and bottom units
Dining room: 5,62 x 4,70 et Living room: 5,0 x 4,90 (Both rooms are open plan)
South facing with a beautiful view from a large bay window in PVC 4,60m large.
Laundry room: 3,15 x 3,33
Bay window and window (west and east facing)
Floor tiles
Second nonadjacent house comprising a workshop/studio/office /Measurements to be confirmed
GARAGE