18th-century Stone Village House
Near Saint-clar
Architectural beauty and elegance
This property sits in the heart of a picturesque village close to Saint Clar.
Occupying an elevated position this old stone house sits above a quiet rural lane with a large expanse of garden both to the front and to the rear.
To the rear an ancient church (one of only five of its kind in the Gers) with picturesque stained glass windows, lends much interest to the gardens which brim full of flowers, bushes and shrubs.
At night time the illuminated stained glass windows throw warming colours of cherry red and blue out into the night, lending a theatrical backdrop to this section of the garden.
Toutes les mesures sont approximatives
Frais d'agence inclus (5%) à la charge du vendeur
There are certain houses for whom the façade itself creates an immediate sense of interest and character. This is a façade to photograph, to paint, or to admire. It has symmetry and elegance and a warm appeal, which pulls one inside.
It is a façade to tempt an artist, with its large central doorway, its symmetrical 18th century windows, and that touch of decorative wrought-iron folly: the balcony!
To the front of the garden there is an elegant stretch of lawn, with ancient trees providing a canopy of shade above the wooden dining table.
A small pigeonnier lends a characterful Gascon note to the front of the property and the house itself boasts a fine and elegant facade.
This is an impressive property, built in pure white stone, with a feature wrought iron balcony on the upper floor, allowing its guests an overview of the garden and a playful hint of "Romeo and Juliet", in what is already a rich paysage.
The front door opens onto a central hallway with a view of the lovely turning staircase with its half landing.
To the right of the hallway there is a downstairs bedroom with an ensuite bathroom, ideal for anyone with mobility issues. This room overlooks the front of the property.
To the rear of the property there is a room which is currently used as an occasional study, and with (rather convenient!) access to the wine cellar beyond.
On the other side, the hallway opens out onto a spacious dining-room overlooking the front gardens. In turn this leads to a rear kitchen with a side door onto an outdoor covered terrace area.
The dining-room houses a spacious table, and has the particularity of opening onto an occasional shower-room in the corner, which shares an adjacent wall with the kitchen.
The current owners originally intended to demolish this area, and extend the kitchen into this space. However, they eventually decided that as an occasional shower room after gardening, it has its uses, and found the kitchen to be functional and aesthetic as it is.
The option remains of course to gain 7m plus habitable space in the kitchen.
The kitchen is warm and cosy with cherry red tiles and as it opens onto the covered terrace area, provides a great space for breakfast or dining, sheltered from the wind as it is by three walls.
On the far side of the dining-room, we find the reception room with a central fireplace which houses a cherry-red wood-burning stove.
In the corner of the reception-room there is a turning staircase to a room which is not yet complete, and currently used for storage, which offers 26m2 space for a great upstairs atelier or additional bedroom.
Back in the central hallway, the original staircase leads to a half-landing where the second bedroom is located, with a shower-room and WC.
On the top (first) floor of the property, are bedrooms three and four, both of which have access to their own private ensuite shower-room.
The fourth bedroom has access to the aforementioned atelier from the upper level.
To whom might this property appeal :
This property will appeal to anyone in search of a beautiful and elegant stone property in the tranquil heart of an ancient village.
It is ideal for anyone seeking a spacious garden but not wishing to live in an isolated position.
The property lends itself nicely to anyone with a large family or with guests – each of the bedrooms having its own bathroom.
The property would also work well as a chambre d'hôte or gîte, although accommodation is under a single roof.
Things I would do if this house were mine?
I would like to finish works to the atelier on the first floor, and make a writing room or an additional bedroom, with access via the turning staircase in the downstairs living-room.
Who this property might not suit?
Owners of this property will require a car in order to shop. There are no commerces in the village – although these are close at hand – just a few KM away.
Key points 
Beautiful tranquil village (No commerces)
Easy access to St Clar, Lectoure, Fleurance and Toulouse Blagnac.
4 bedrooms all with private bathroom and WC
Well developed country garden
Fine architecture to the main property
Outdoor stone buildings for storage
Economical wood-chip central heating (OKOFEN) – economical.
Ideal for large family or chambre d'hôte
All bathrooms and bedrooms refurbished in last ten years.
Ideal family home
Perfect for spacious year-round residence.
Ground floor bedroom and bathroom.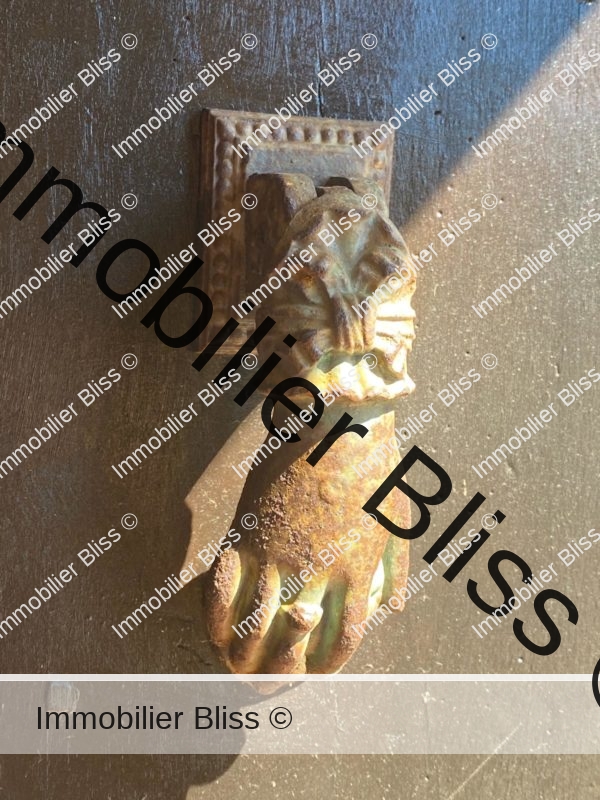 More images…
Click images to enlarge