Charming chartreuse-type house
Mediterannean garden
near Lectoure
This terraced stone village house, which was once a former monastery, is located in the heart of a vibrant village. From the house, all local shops are within walking distance and a lively market with local producers takes place every week.
From the first floor, the house offers sweeping views over the surrounding countryside.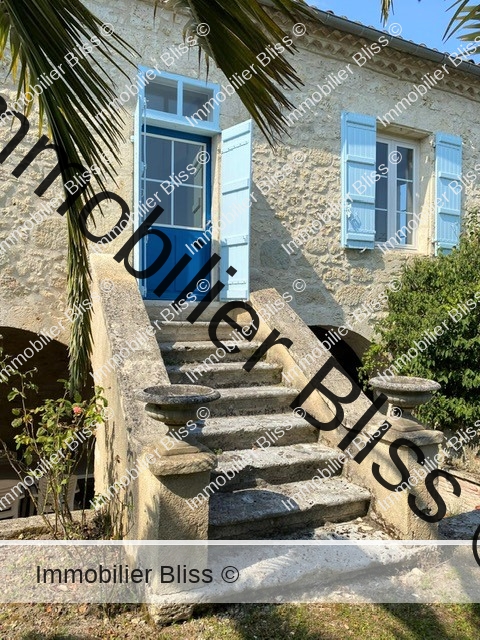 Toutes les mesures sont approximatives
Aéroport de Bordeaux
190
Km
Frais d'agence inclus (5%) à la charge du vendeur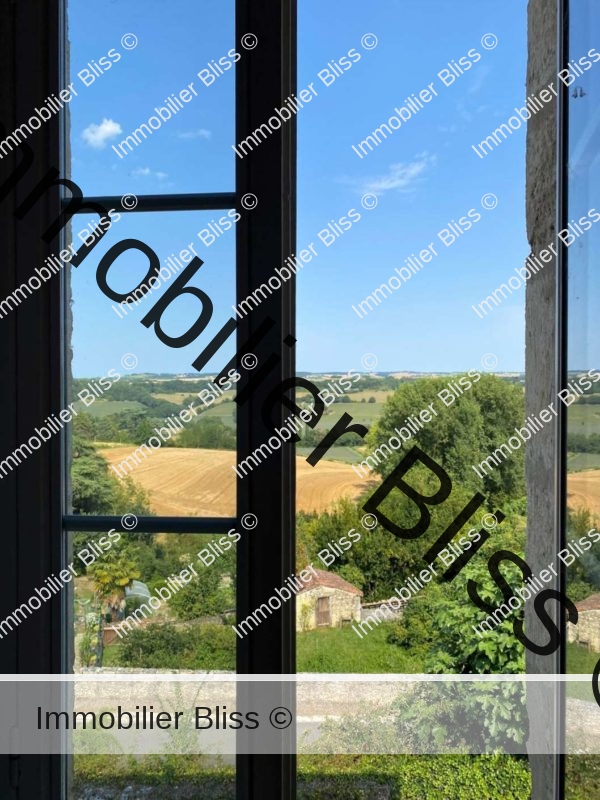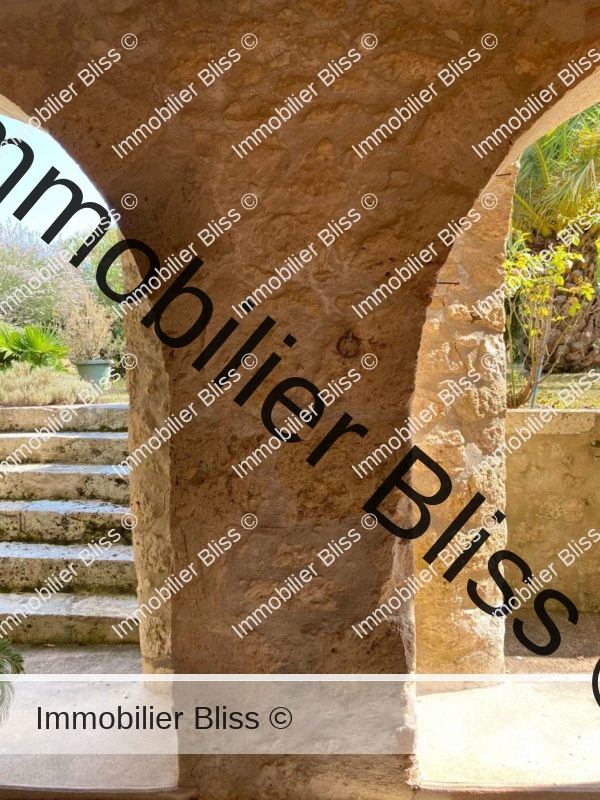 The walled garden is nicely planted with trees and has a slightly Mediterranean aspect with its palm tree and pink oleanders. The small basin that could be converted into a swimming pool and the arches give us the feeling of being in an ancient Roman villa! Please note that this small pool is currently not functional and will need to be repaired by the new owners.
From the garden, the rear facade with its blue shutters offers the attractive exterior aspect of a chartreuse with a central staircase that leads to the bedrooms on the first floor. The layout of the rooms is unusual. The stone arches open onto the ground floor and a few stone steps provide access to the garden. A large shaded terrace has been installed under the vaults, which allows you to have lunch al fresco while watching the children play in the garden.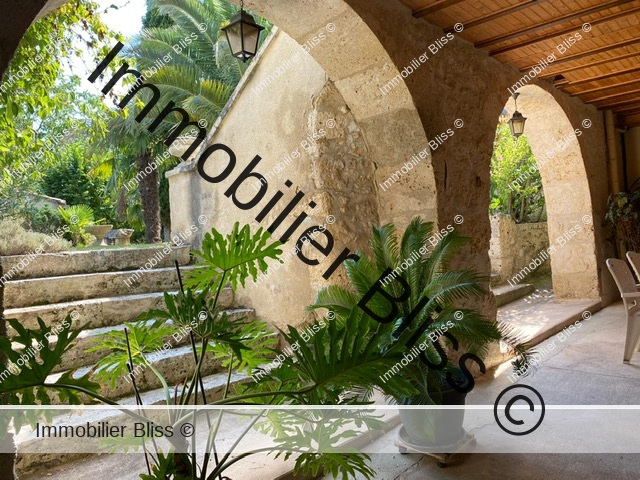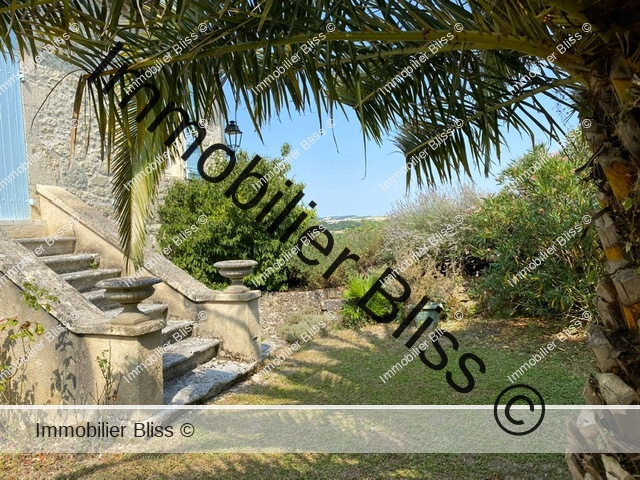 We enter directly from the street in a central corridor. To the left we find a large living room with windows overlooking the countryside. On the other side of the corridor, a spacious kitchen (23 m²) allows you to set a table for family dinners. On the ground floor, there is also a large utility room, a large bathroom and WC.
A narrow wooden staircase leads to the first floor where there is a study and three bedrooms. The office gives access to the first floor of the adjoining stone workshop. This workshop could be transformed into additional accommodation.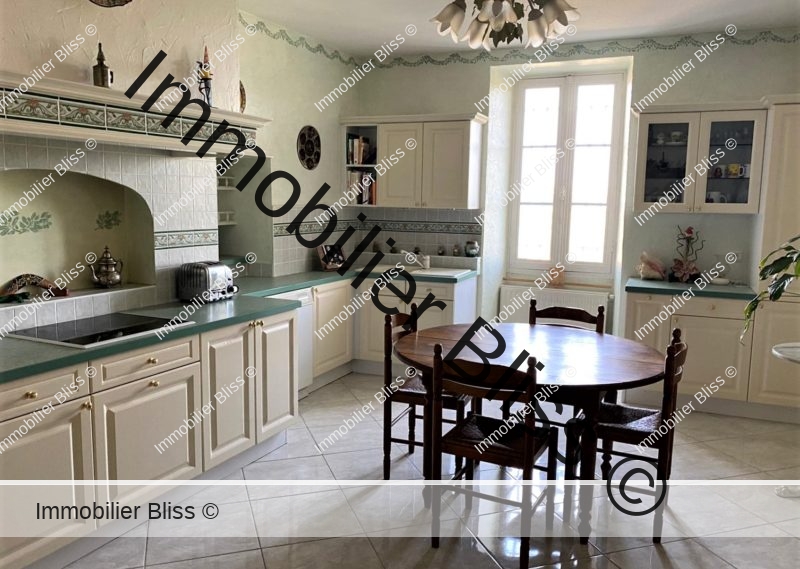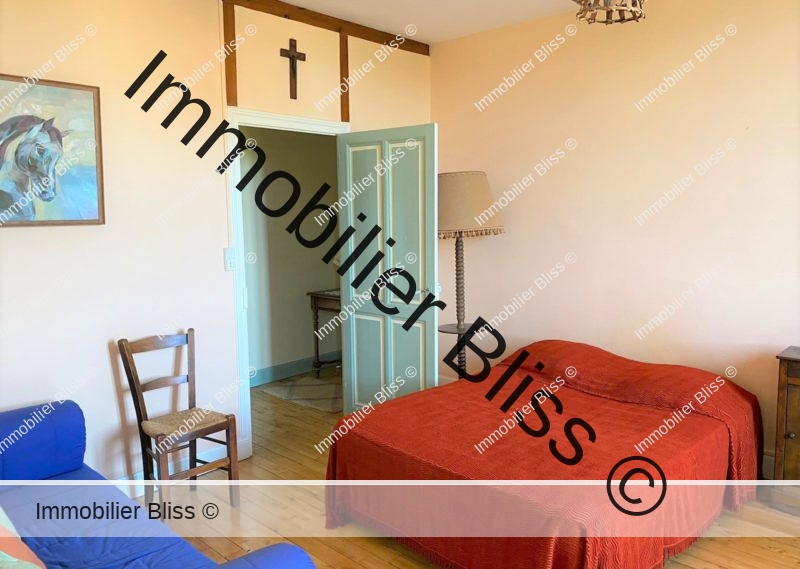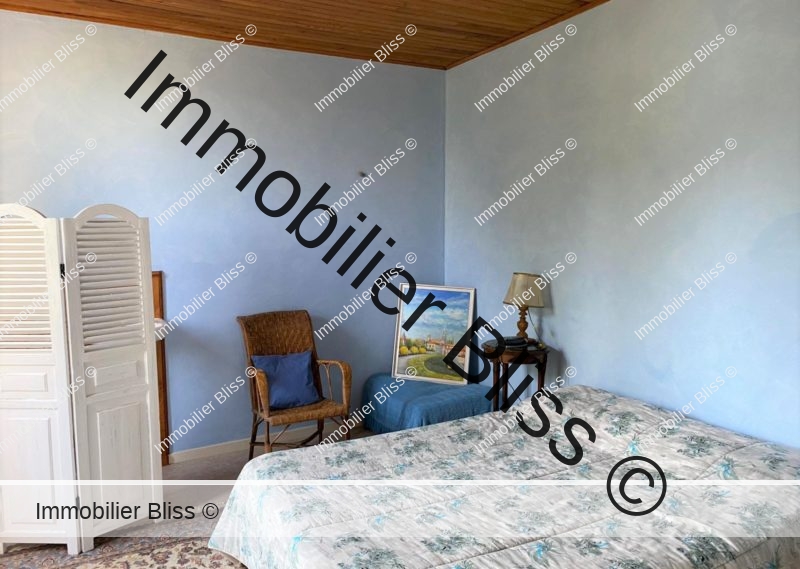 Our thoughts here at Bliss
The arches and stone staircase lend elegance to the rear of this house. The garden is charming with that Mediterranean air. The house is extremely clean but could benefit from an update.
To whom would this property appeal? 
 The house is located in a lively village close to Lectoure and will appeal to anyone who wants to go shopping on foot. The village has a school and  the house would also suit a young family with children.
What I would do if the property were mine? 
I will repair the basin to turn it into a small swimming pool, always pleasant on the hot days of Gascony.
I will turn the workshop into a children's playroom or an additional bedroom and bathroom on the first floor.
More images…
Click images to enlarge