Hamlet style property
in the heart of the Gers countryside
with two houses and two wooden chalets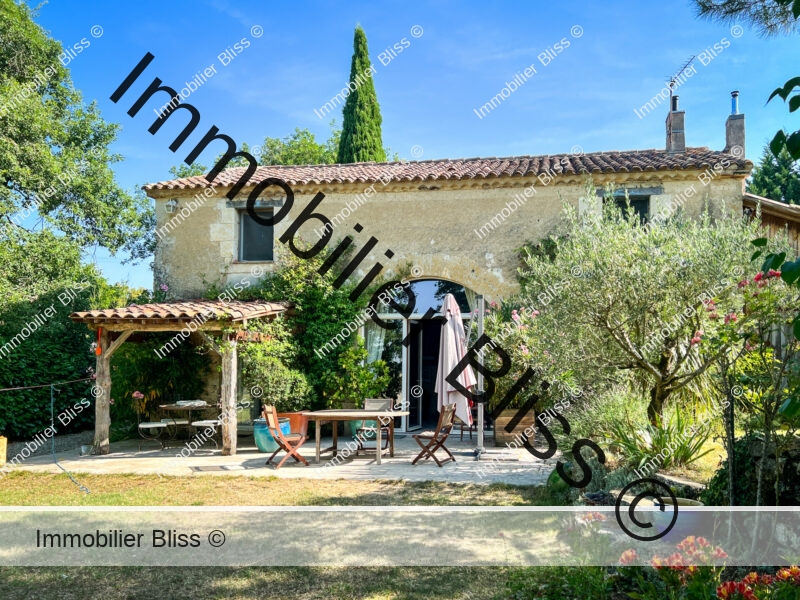 Toutes les mesures sont approximatives
Chauffage
Wood, electrical, floor
Frais d'agence inclus (5%) à la charge du vendeur
Overview
This pretty stone house, guest house and two wooden chalets is located in the heart of the Gascon countryside and would make a fantastic family home or potentially, a haven where one could develop a touristic activity, choosing to live in the main house, and letting out the second house and the wooden chalets.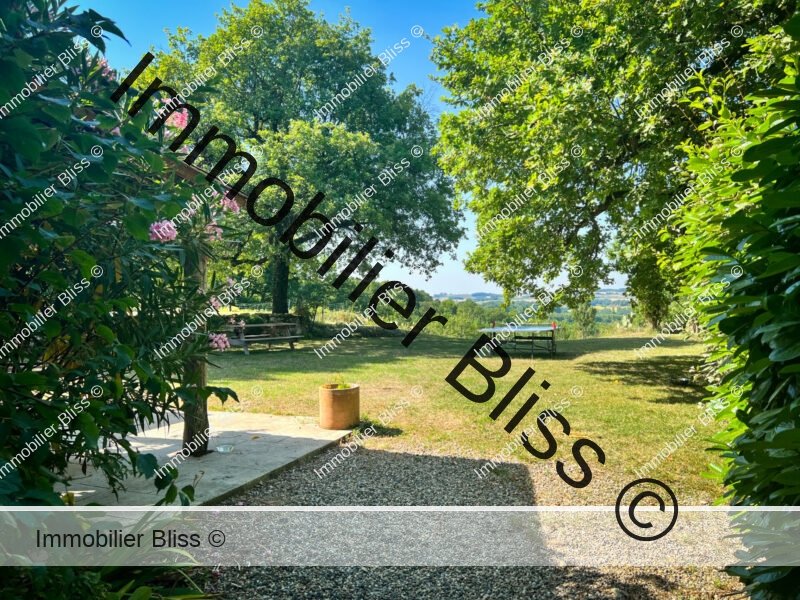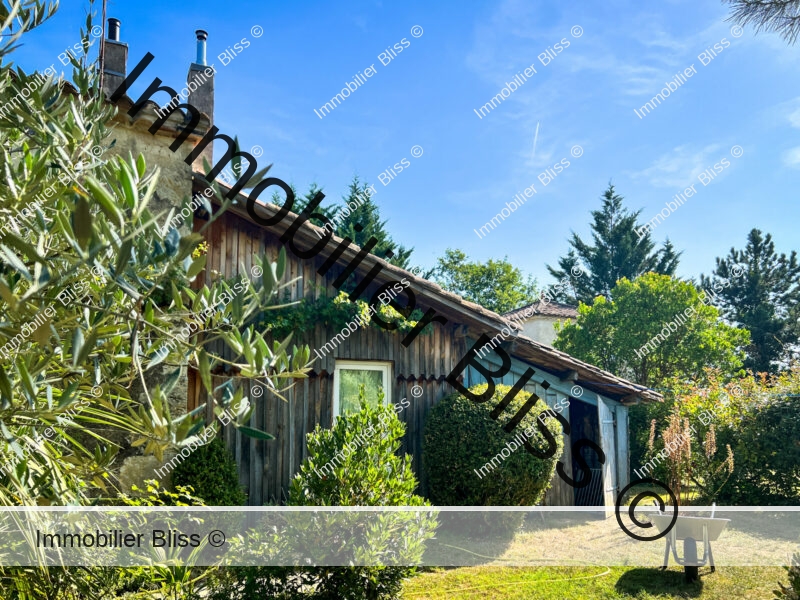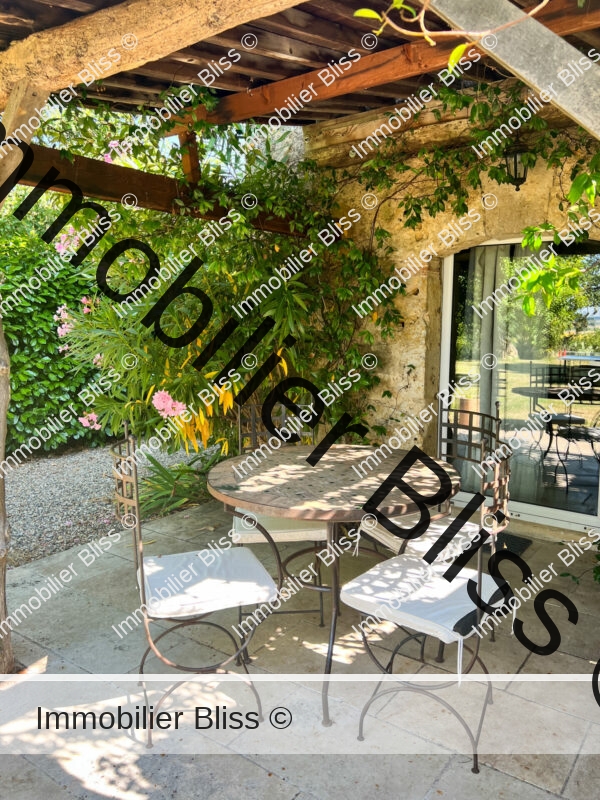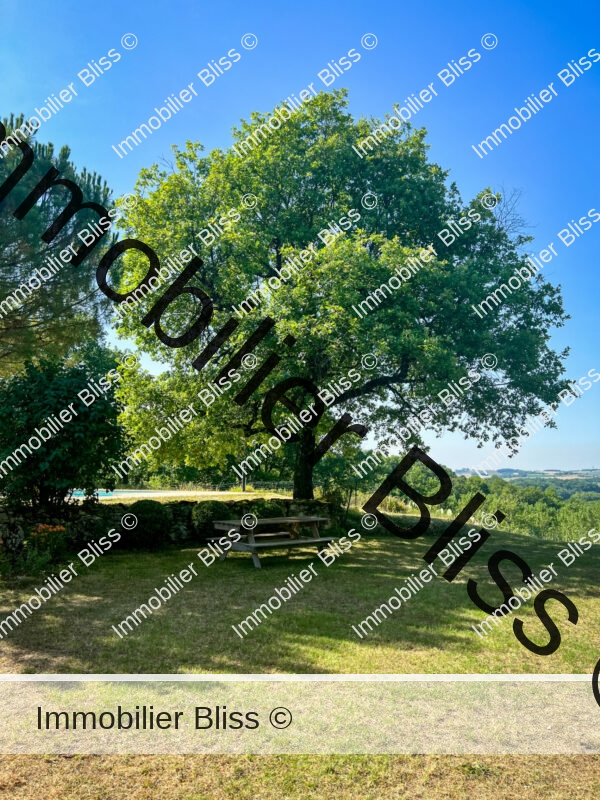 Located close to the popular market town of Condom, and within easy driving distance of Lectoure, this is one of the most popular areas of the Gers.
The views are stunning, particularly from the poolside, where there is a far-reaching view over the valley.
Another point strongly in favour of this property, is the quiet bucolic spot in which it sits.
The style of the three properties are all quite different individually.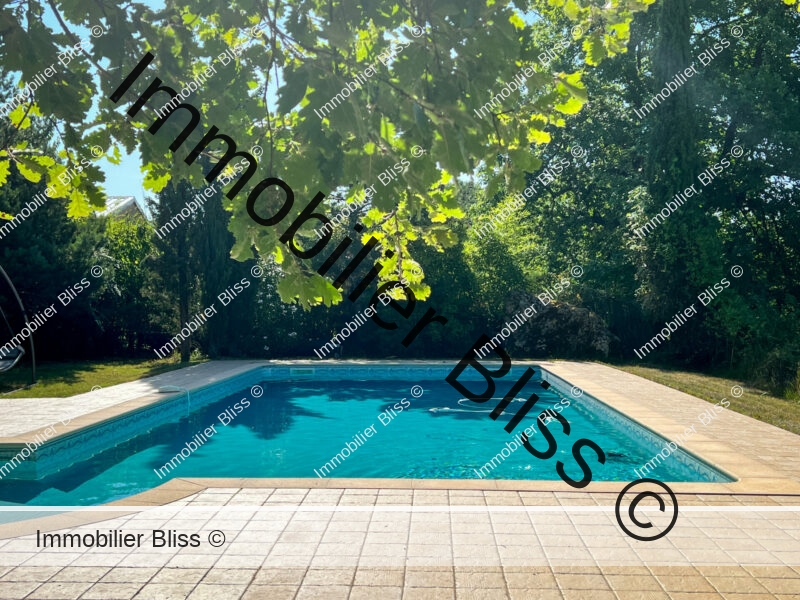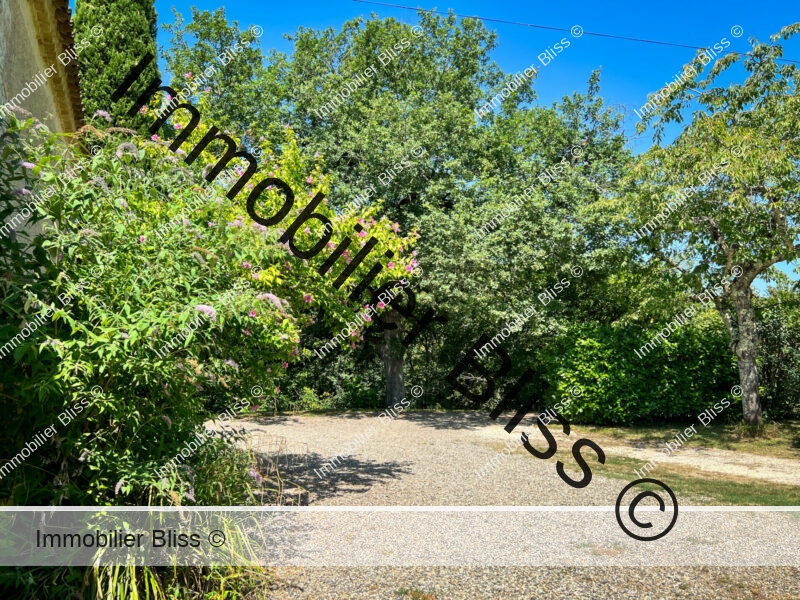 Properties
The original old house has lovely feature beams and a large central reception room with an open-plan living room and the bedrooms down a hallway to the side, and above on the mezzanine. One has to like open plan homes and wood, to be drawn to this property, where the style is very much that of a loft.
The second house was built more recently with a fantastic large open kitchen/ dining-room on the ground floor which is a great entertainment area.
Finally, at the far end of the plot the two wooden chalets are entirely different in ambience. Here one is lost in the woodland to the sound of birdsong – almost hidden from view.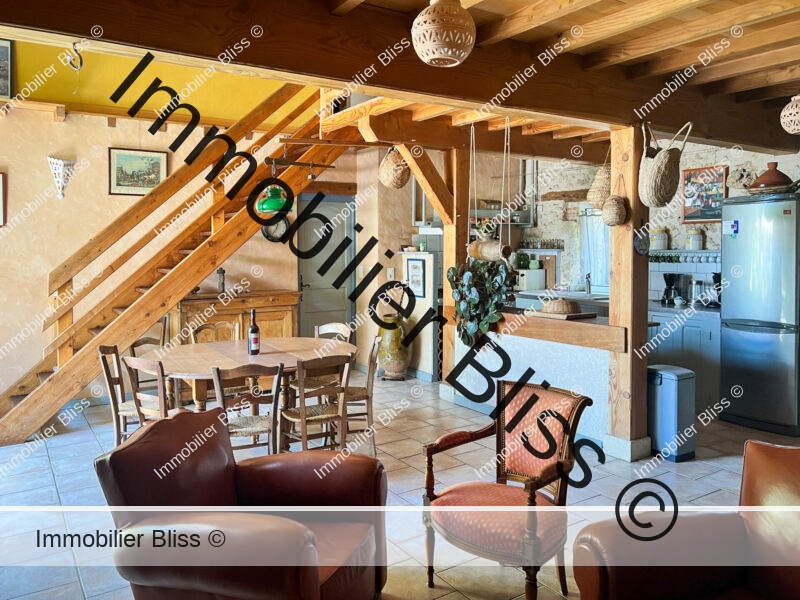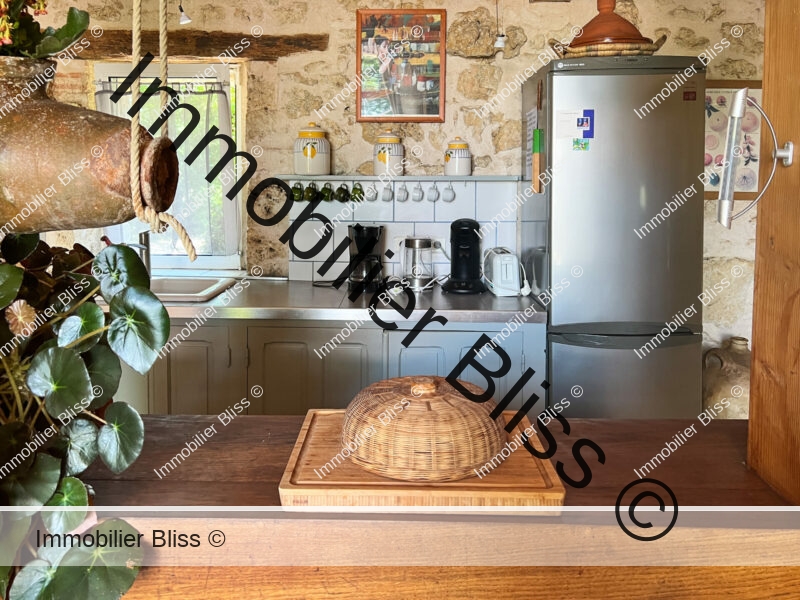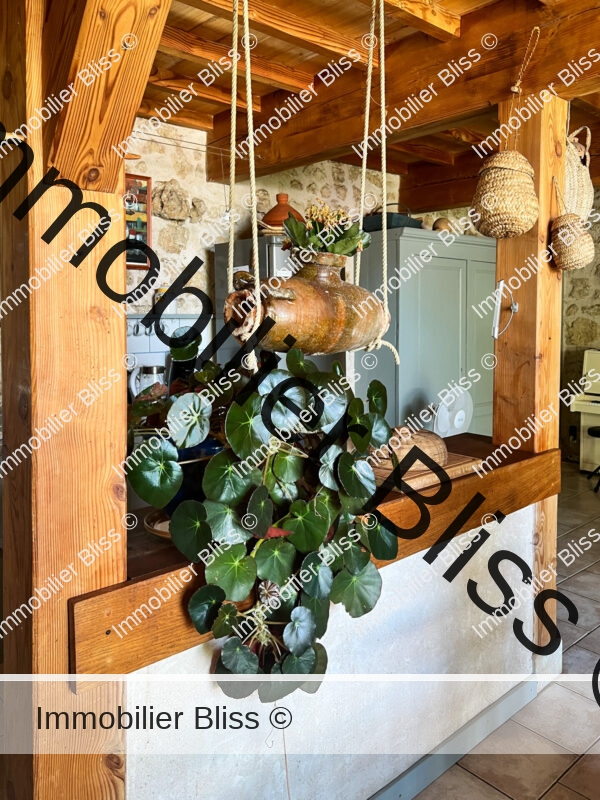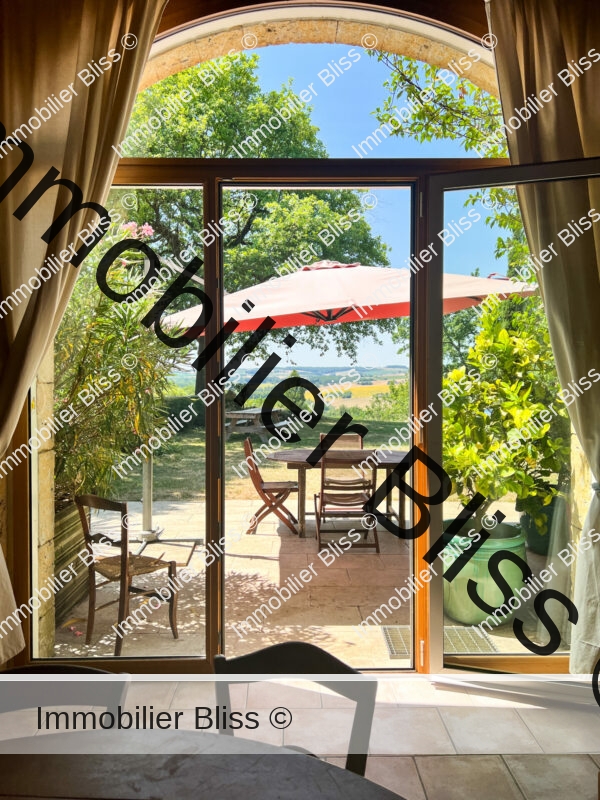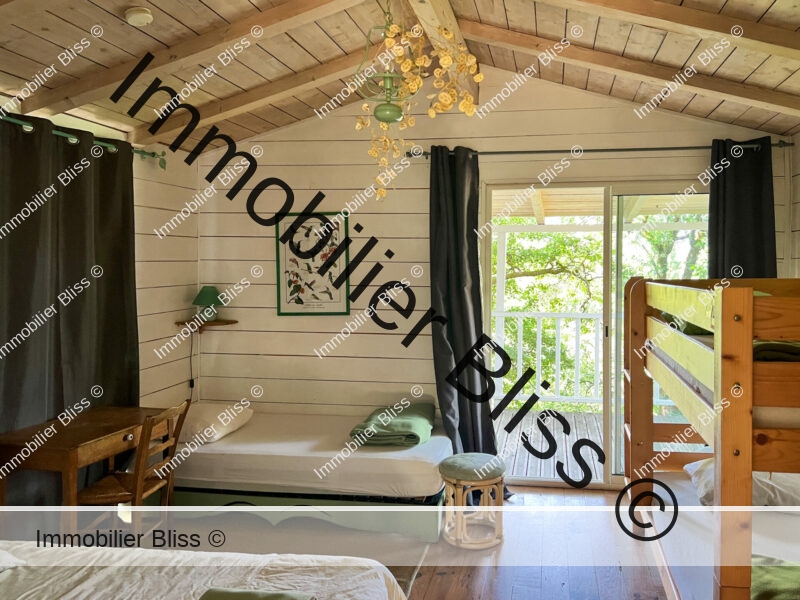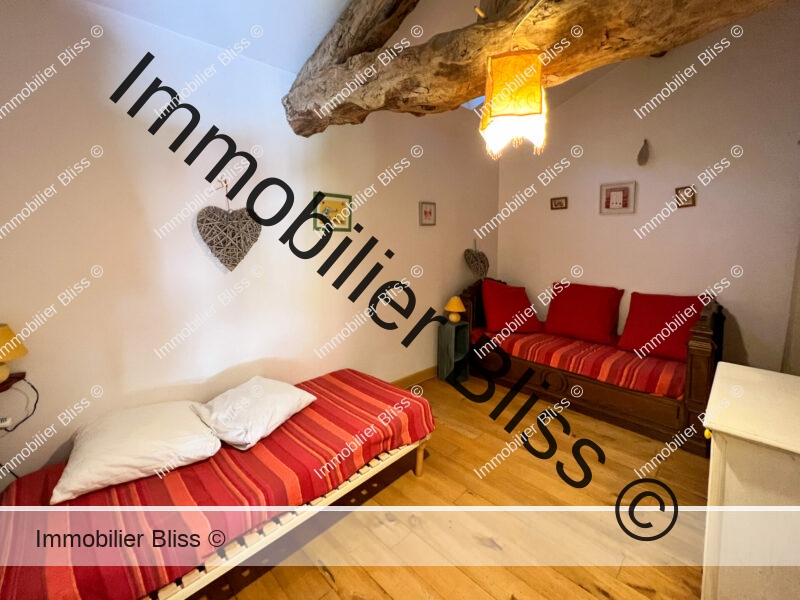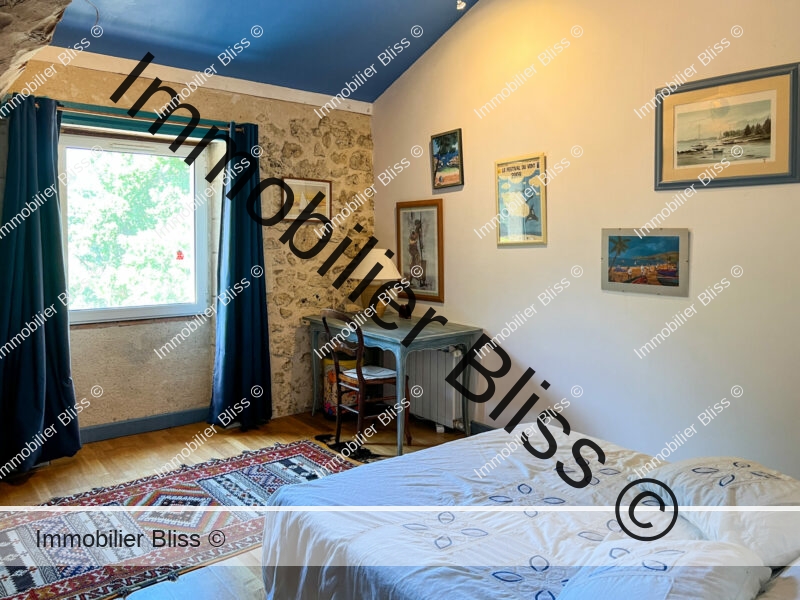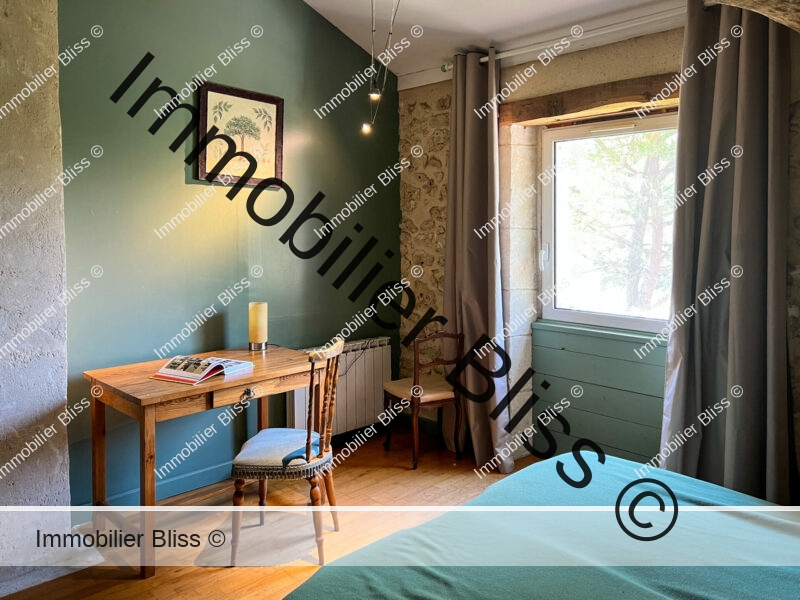 Our thoughts here at Bliss
This house is in a tranquil rural location, down a quiet country lane.
Its pretty gardens and gentle stone facade enjoy a splendid and dramatic view which stretches far into the distance over the valley.
One can easily imagine a restful zen retreat here, or a tourist activity of some kind. The old house has a rustic interior which revolves around the central high-ceilinged living/dining-room which has the feel of a loft appartment.
The second house – more recently constructed – is a very good second home on the plot. More than just a « gite » but a property in its own right. We particularly love the vast kitchen/reception space.
Finally the two wooden chalets, surrounded by oak trees and a plethora of squirrels and birds are an additional bonus. If you ever played « Little Red Riding Hood » as a child, you will enjoy the stroll through the woods to the two cabins at the end of the woods.
More images…
Click images to enlarge
Technical details
Septic tank
Electric floor heating, wood
Double glazing
Measures
Ground floor
Hall : 8.64 m²
Bathroom : 3.04 m²
WC : 1.02 m²
Bedroom 1 : 12.63 m²
Living room/ kitchen : 50.30 m²
Laundry room : 22.82 m²
Appentis : 11.62 m²
HALF LEVEL
Landing : 14.32 m²
1st Floor
Bathroom : 3.44 m²
WC : 1.20 m²
Bedroom 2 : 12.45 m²
Bedroom 3 : 13.56 m²
Bedroom 4 : 11.21 m²
Living room : 42.05 m²
Bedroom 5 : 16.90 m²
Bathroom : 2.97 m²
WC : 0.97 m²
in the heart of the Gascon countryside