Gascon "Maison de Maitre"
close to Lectoure
in delightful gardens
This spacious stone house is a typical example of a « maison de maitre » in Gascony, with its pleasing symmetrical shape and central hallway.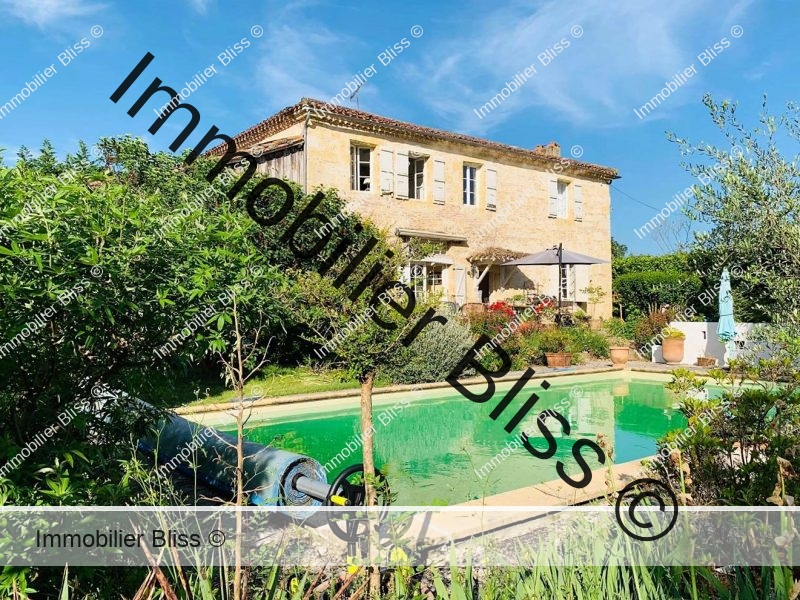 Toutes les mesures sont approximatives
Frais d'agence inclus (5%) à la charge du vendeur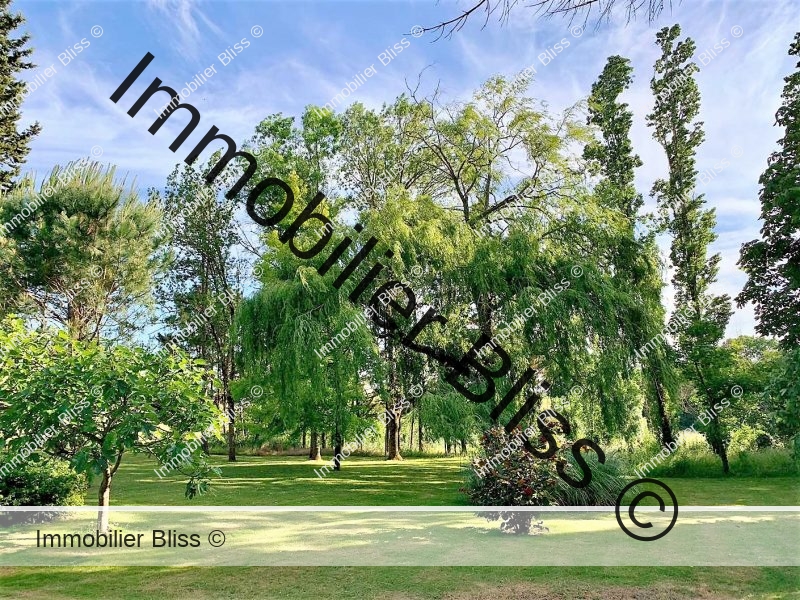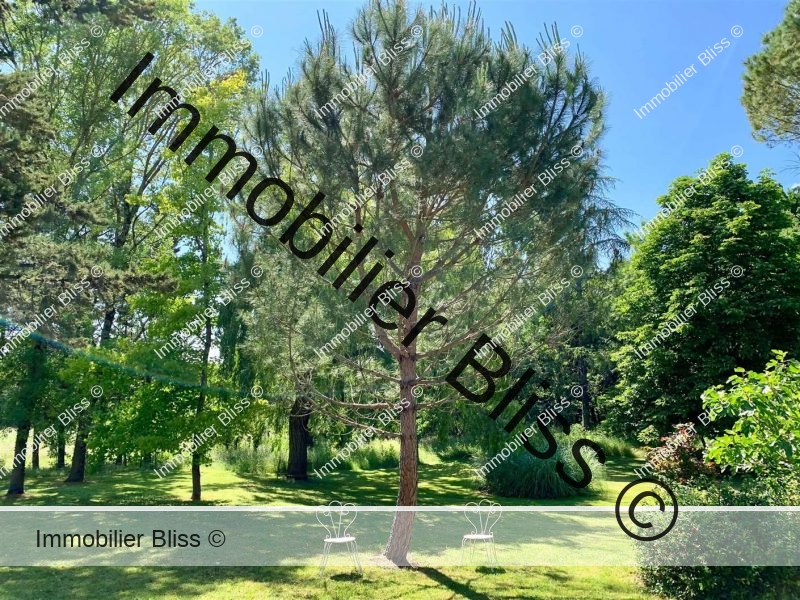 The gardens around the property are a riot of flowers, with roses galore, bushes and mature trees. Lawns stretch to the rear leading to a wilder expanse of parkland with tall oaks and willows.
For keen gardeners this is a perfect property and it is clear that the current owner's fingers are definitely fifty shades of green.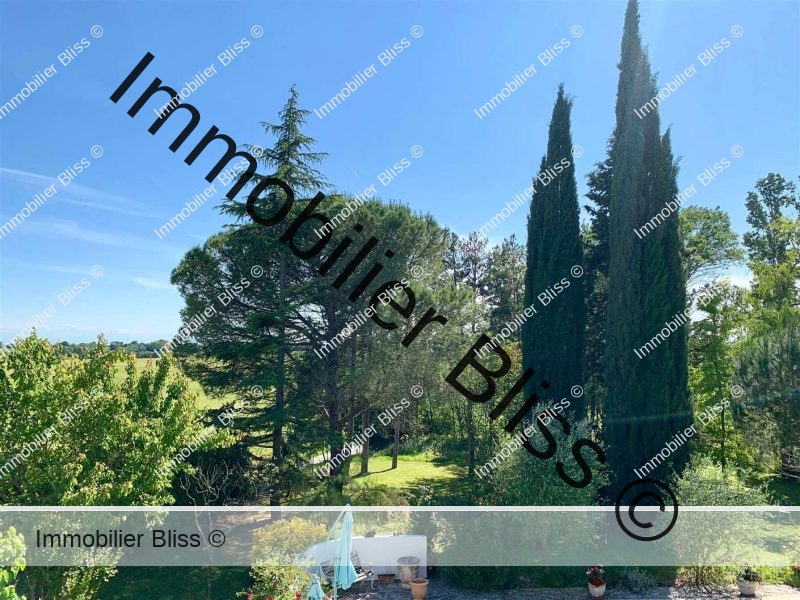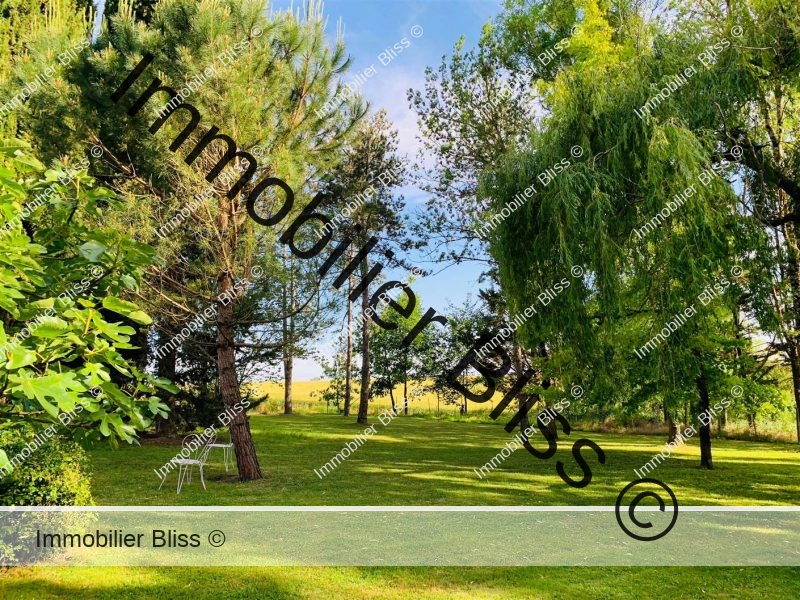 In our travels throughout Gascony we often see the ubiquitous central hallway, but often these are left empty and unfurnished, functioning uniquely as passageways; once used to house the long tables where the farmer and his workmen would celebrate the harvest, in most properties these have very little practical use today.
Here, however, the hallway has been transformed into a delightful living-space, with a wood-burning stove, sofas and armchairs, with a perfect reading-spot by the south-facing doorway, clearly a favoured spot, and situated by a set of French-doors which open out onto a large terrace area with views to the pool.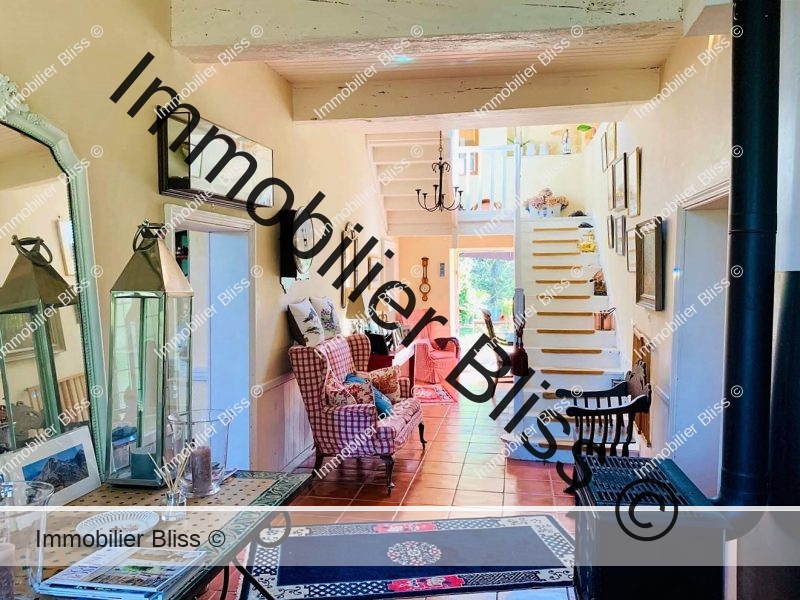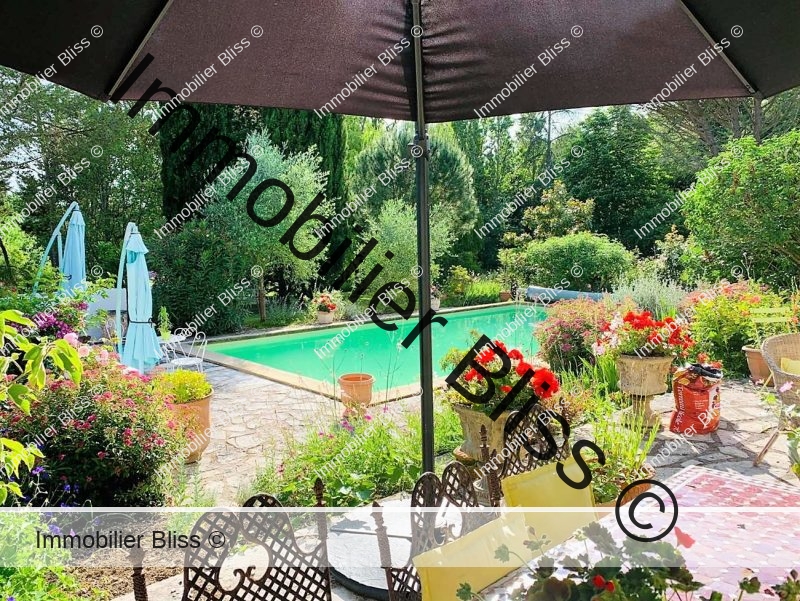 The central position of the wood-burner throws heat upwards and outwards from the heart of the house, along its spinal cord and out into the various arteries of the property.
To whom might this property appeal ?
This property will appeal to lovers of grand spacious family homes with a « Countryside » feel.
Gardeners, families, readers of « Country Living ».
The house is light, bright, cosy and warm, the garden full of interest and colour wherever one looks.
The house is located in one of the most popular areas of Gascony, within easy driving-distance to the fast TGV train-station to Paris, located in Agen, and to Toulouse international airport which is just over an hour's drive away.
This is a house which captured our imagination with its light and welcoming rooms, and its charming old features.
This is a property with a lovely ambiance and a warm and happy « feel » which is difficult to quantify in a text.
Highly recommended for a visit.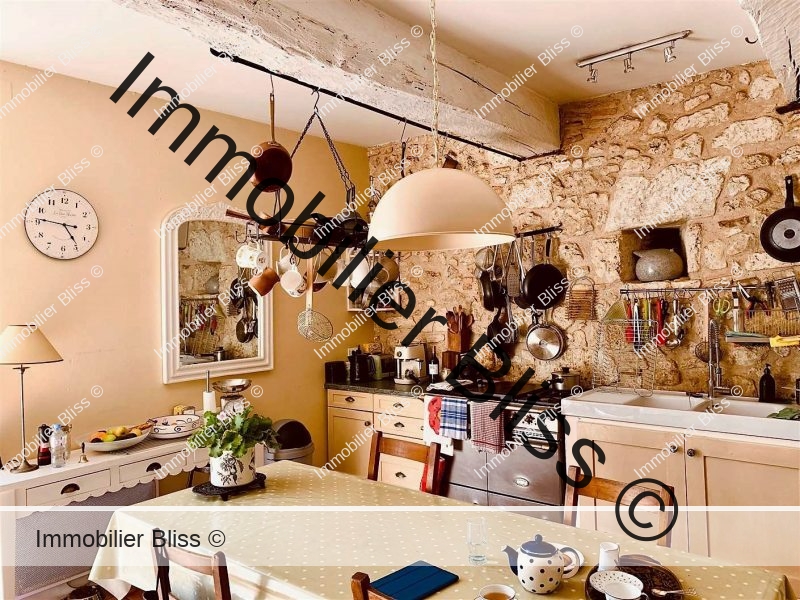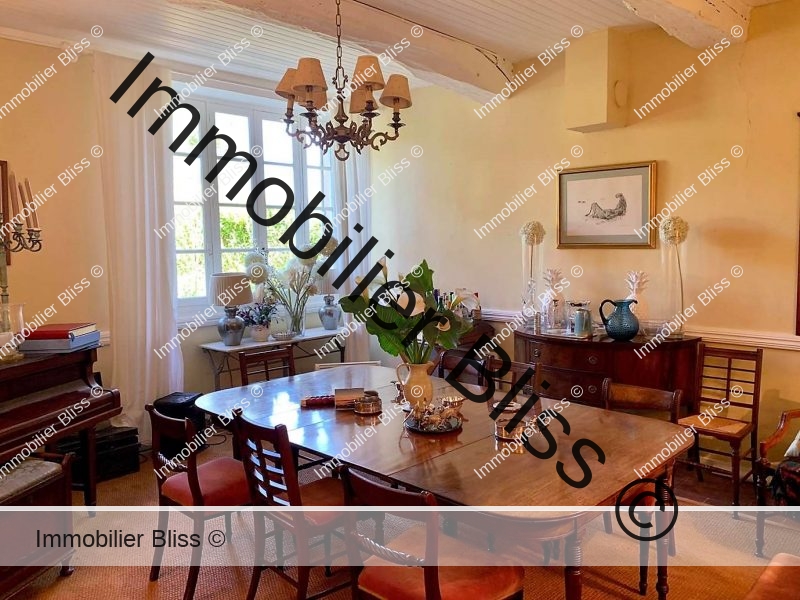 The kitchen is a spacious room with French-doors to the south-facing terrace. There are a range of cream-coloured units, a large kitchen stove, and an ambiance in-keeping with that of a typical farmhouse kitchen. The owner is a keen chef and the kitchen has been designed for lovers of food, with all the space for preparation required.
There is a formal dining-room over-looking the front gardens, which is a pleasant room, spacious enough to house a grand piano as well as a large table.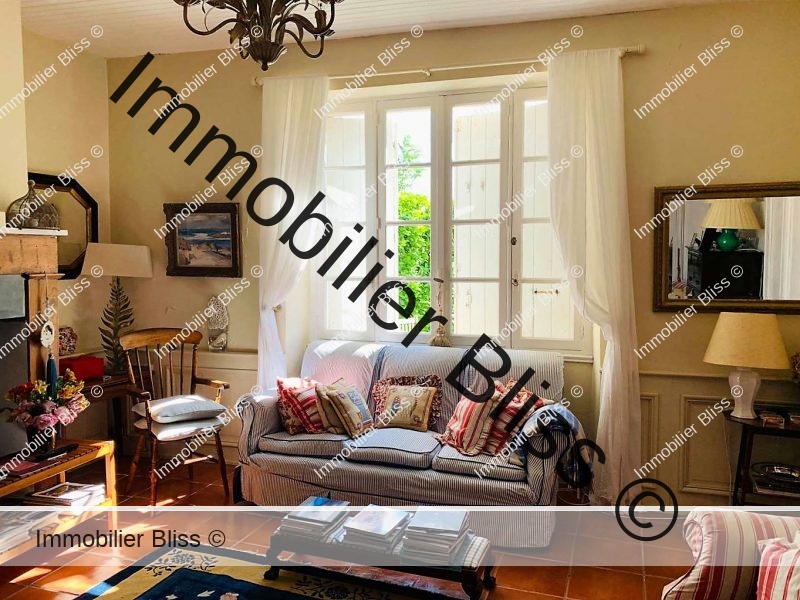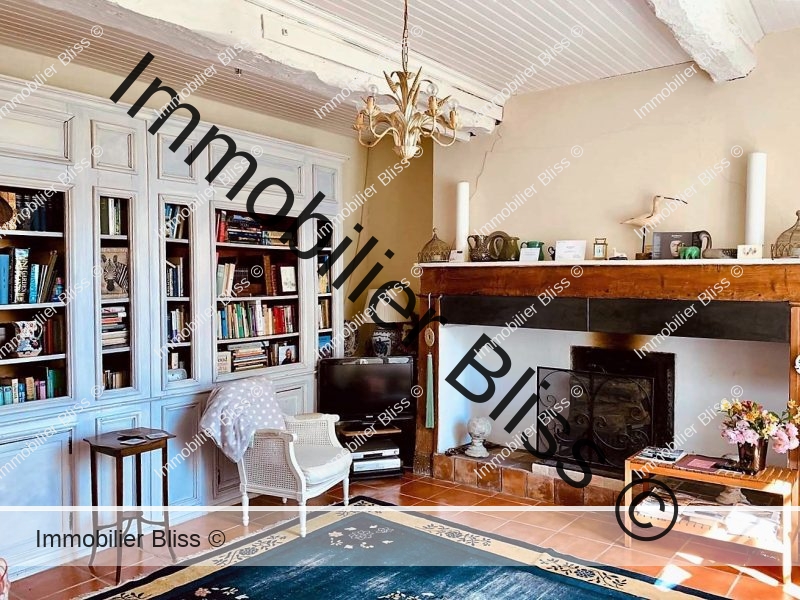 Beside the dining-room is a cosy family/sitting room, which has the comfortable feel of a library with elegant cream shelves and cupboards designed especially for the room. With a television and comfortable sofas and chairs, this is a perfect place for reading or hunkering down to watch a film with the family.
The ground-floor benefits from a recently fitted shower-room, with an Italian walk-in shower, WC and sink unit. The walls are painted bright electric blue.
There is also a rear pantry or storage-room, housing surplus kitchen goods and the electrical hot water-tank.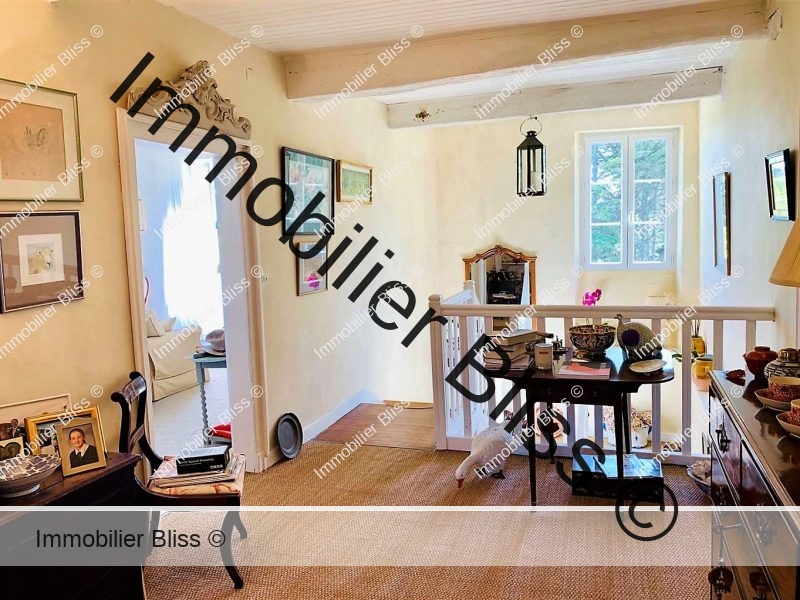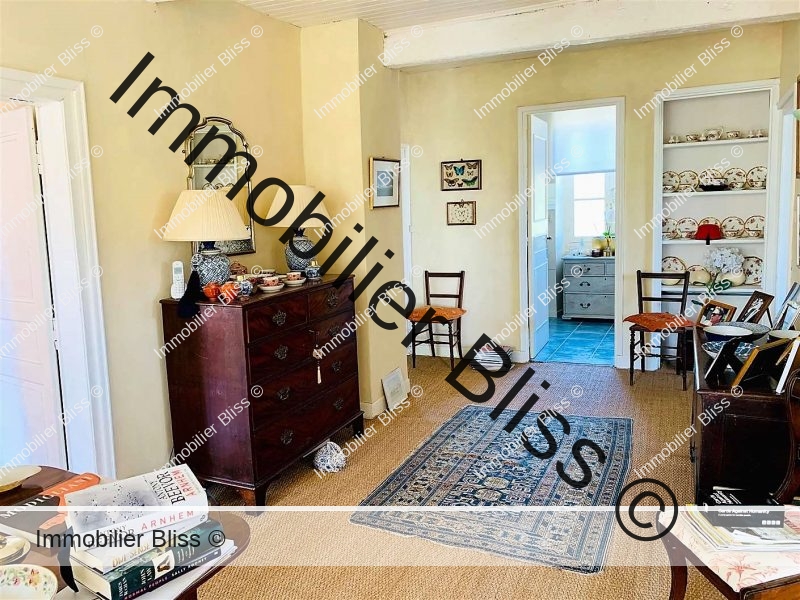 On the first floor we find echoes of the same central hallway, which creates a sense of space between the bedrooms.
There are four spacious double bedrooms, all of which are light and airy. The south-facing rooms have glorious views to the Pyrennes, their snow-caps visible in the distance on the day of our visit.
Three of the bedrooms share a family bathroom on the landing, and the fourth has its own private ensuite bathroom.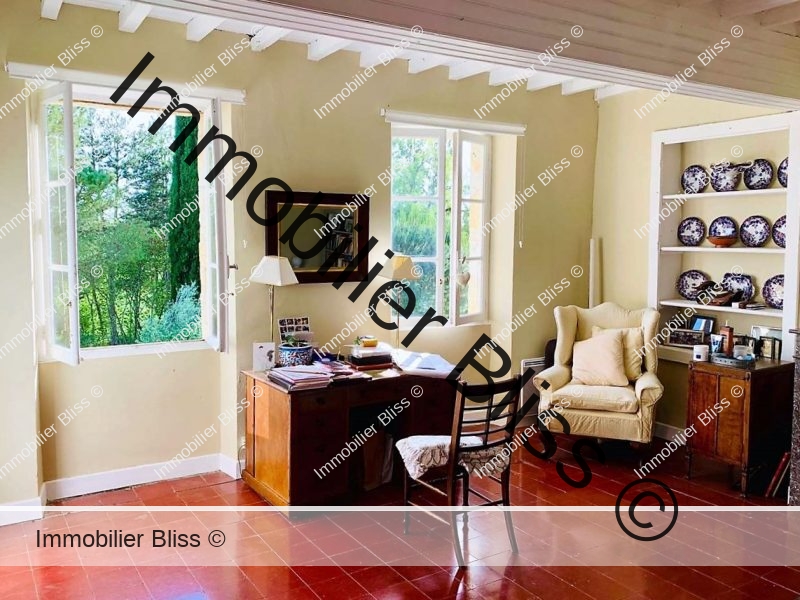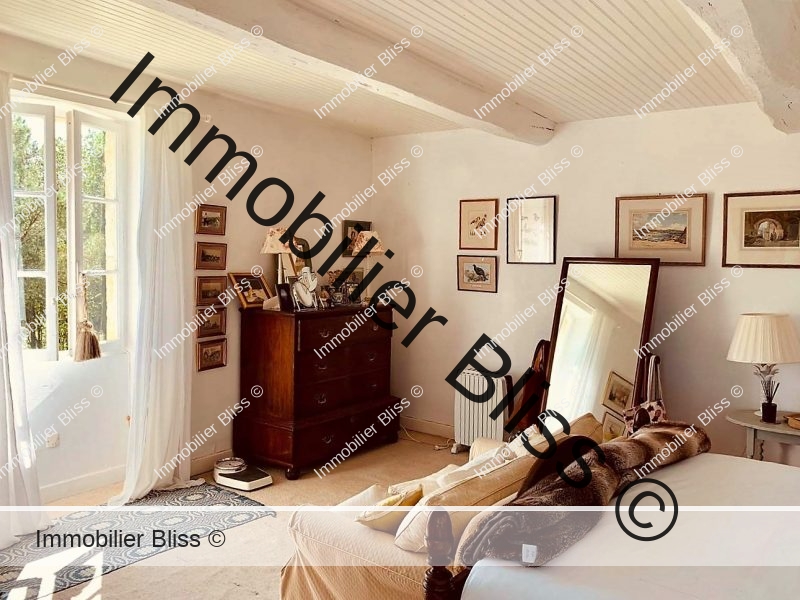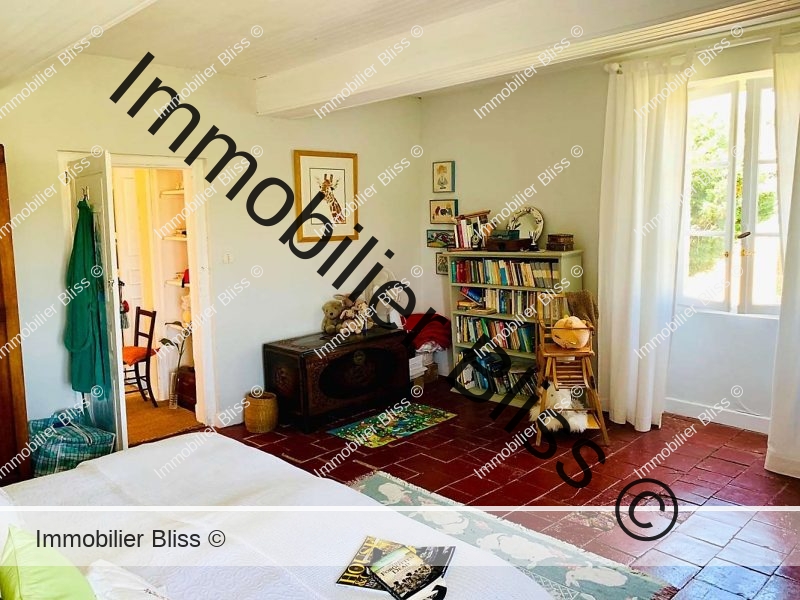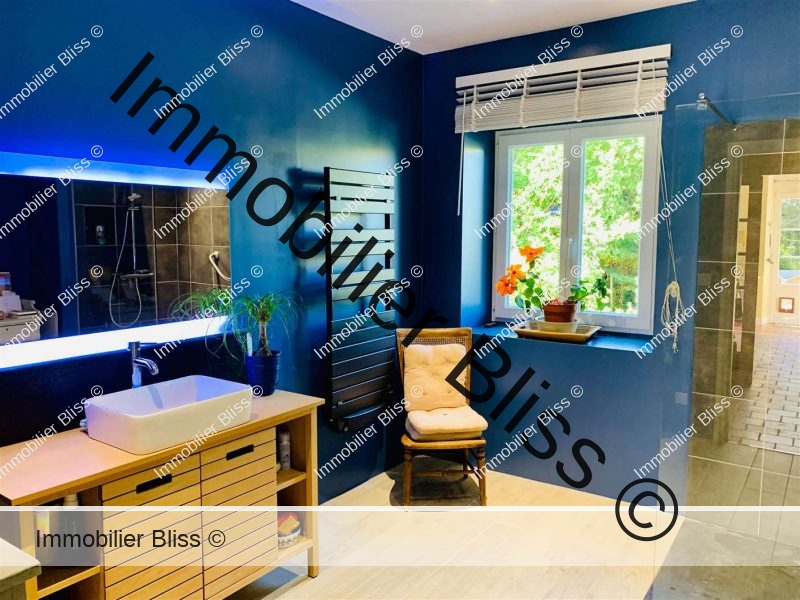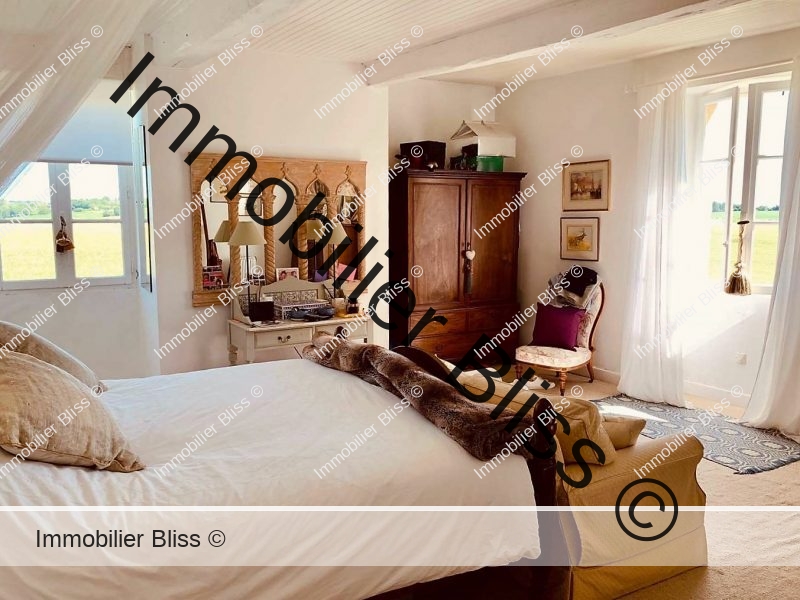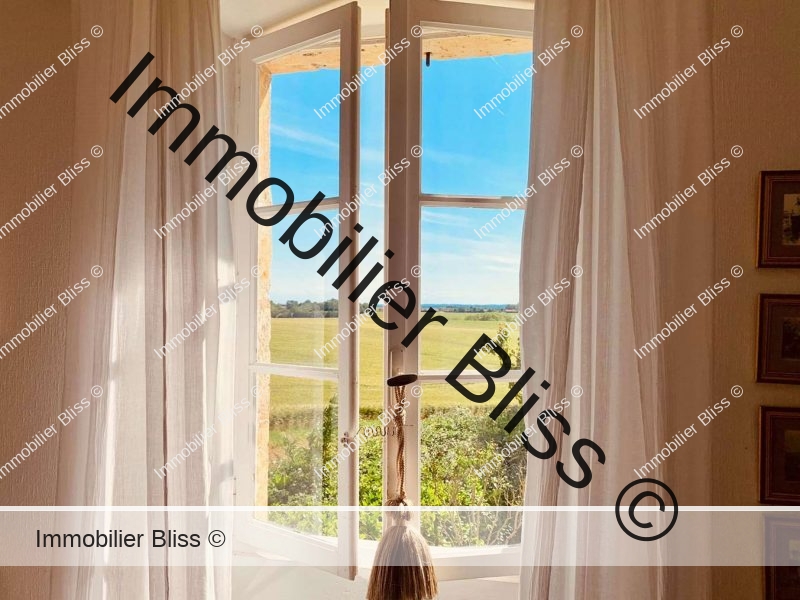 Here at Bliss
This is a perfect family home on the outskirts of Fleurance, with fine food only a short stroll away. For the main shops it is necessary to take the car – or to cycle – but everything is within easy reach. The popular market town of Lectoure is only ten-minutes away.
This is a property with space both internally and externally. As mentioned before, it is a paradise for gardeners, and offers a delightful rural feel, with everything one would expect from a country home and its environs, on the periphery of a vibrant market-town.
More images…
Click images to enlarge