Chateau
renovated throughout the ages
in the heart of the Landes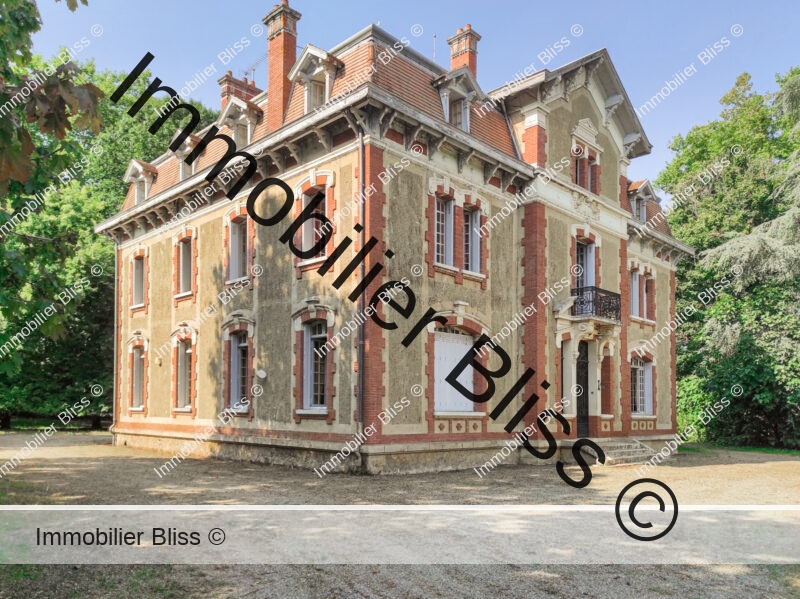 Toutes les mesures sont approximatives
Aéroport de Bordeaux
145
Km
Frais d'agence inclus (5%) à la charge du vendeur
Where ?
This superb chateau in the heart of the Landes, forty kilometers from the Ocean and half way between Dax and Mont de Marsan, is in a small village? with nearby shops, schools and a weekly market.
The property sits in the midst of 6 hectares of land on which there are many trees, a swimming pool and a tennis court (the latter needs some renovation). The chateau has 19 rooms, including 15 bedrooms and a 200 m2 outhouse with old stables, a garage and a two-room apartment.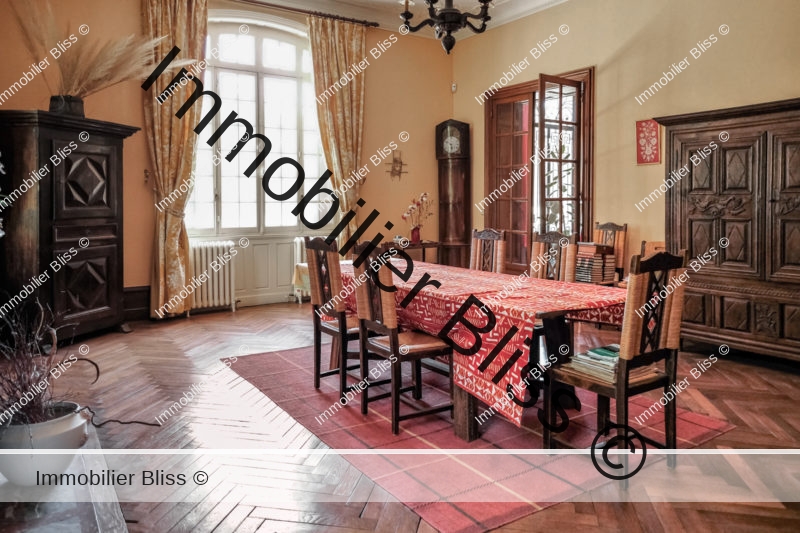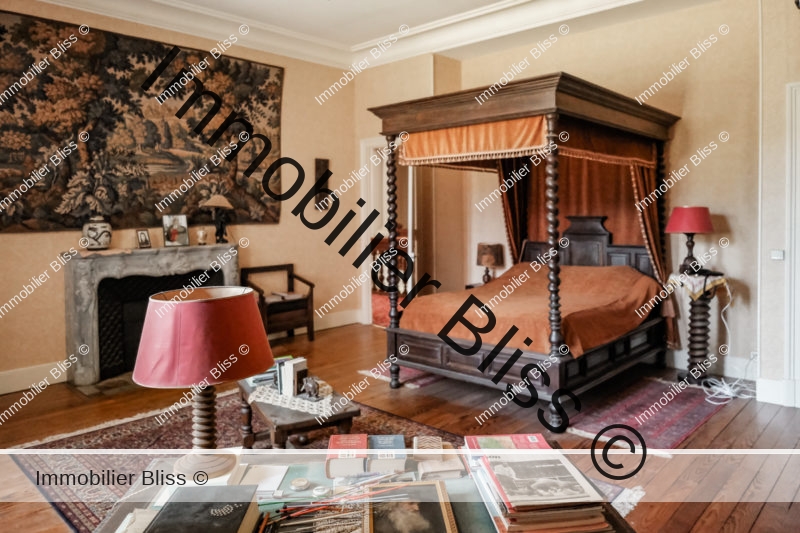 The House ?
We enter the main building through a large hallway, which opens onto a dining room, a living room with its adjoining music room, and further on an office or bedroom and finally the kitchen with direct access to the terrace and a laundry room.
A magnificent wooden staircase, which is visible from the entrance hall, leads up to the first floor where a landing opens onto 7 bedrooms and 2 bathrooms. The top floor has 8 bedrooms and one bathroom. Most bedrooms have a water point.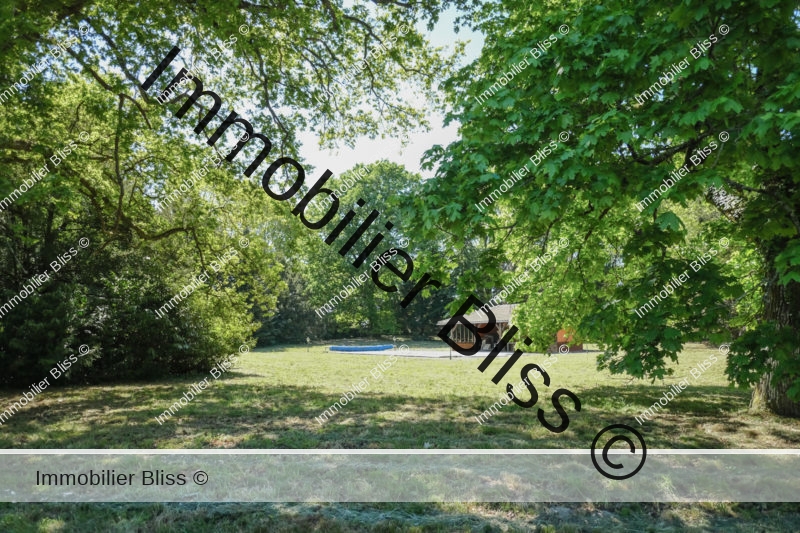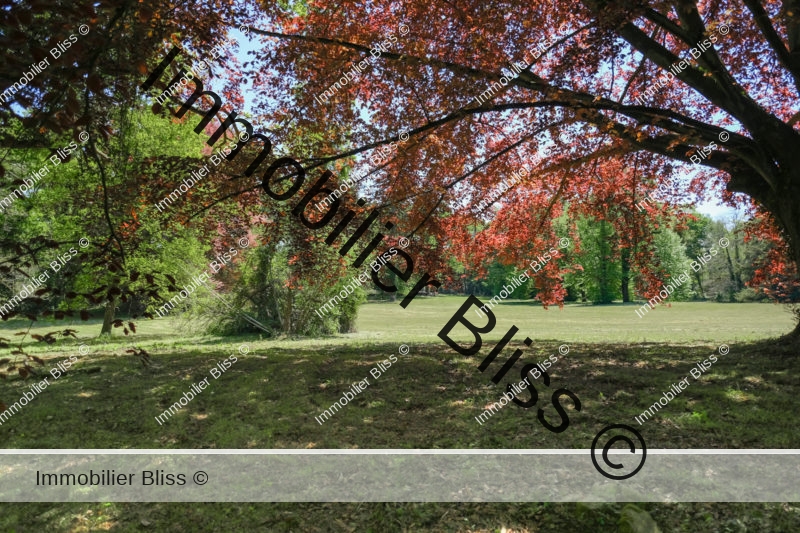 What does Bliss think of this?
What struck us when we discovered this vast property, is that the organisation and layout of the rooms and the central absolutely majestic staircase made us think immediately of a hotel. This is quite extraordinary!
The grounds with their centuries' old trees are remarkable, and the pool area with its pool house is both functional and pleasant (toilets, showers, storage rooms for sunbeds and other accessories)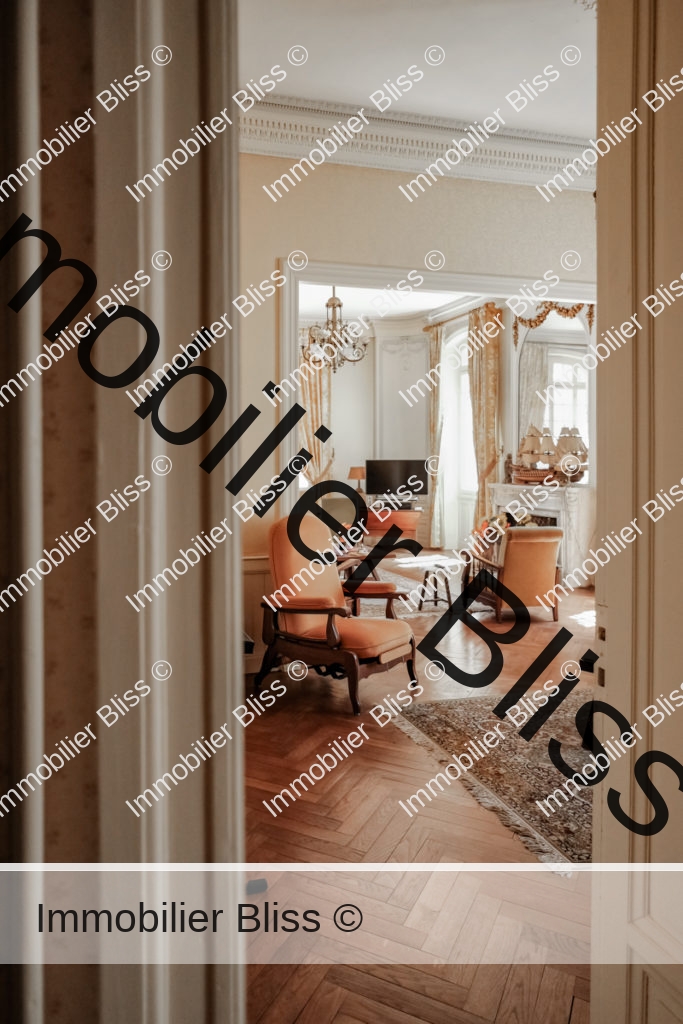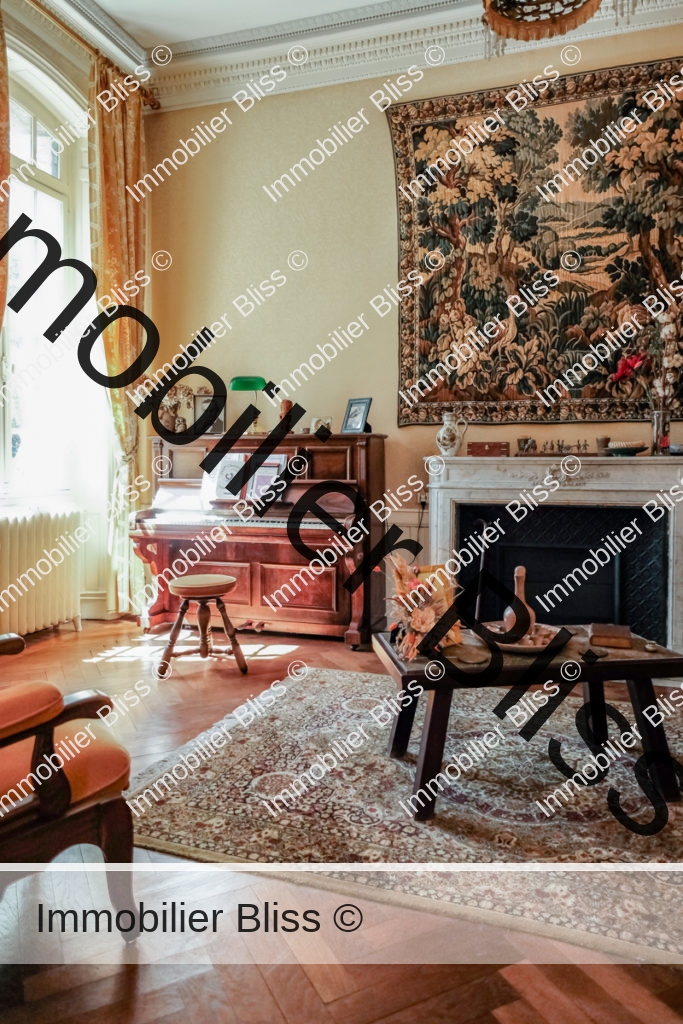 Who is this for ?
This property would be perfect for receiving large parties of guests and family. There are 640m2 of livable space in good condition, more if you add the old stables and the outhouses.
What about the technical aspects?
There is fuel central heating; the sewage system is private and needs updating.
The current owners have undertaken quite a lot of renovation since they bought the property: for instance, they spent 7 months repainting the house and updating the soft furnishings. The house is lived in all year round, is well maintained, with small jobs being done regularly as and when the need arises.
To sum up, the inside and outside volumes are vast, and full of the charm of yesteryear. Space not be lacking here.
More images…
Click images to enlarge