Breathtaking Views on 2 hectares
Near Valence sur Baïse
5 bedrooms, swimming pool and outbuildings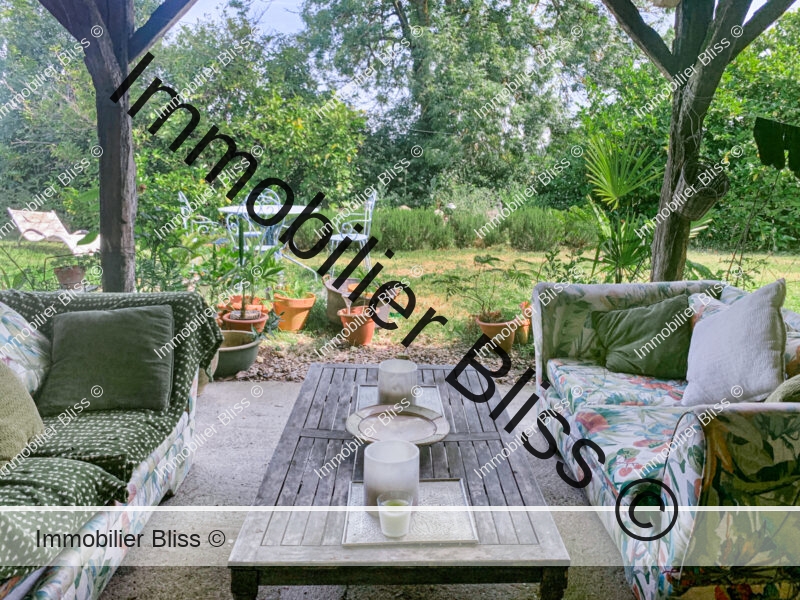 Toutes les mesures sont approximatives
Chauffage
Wood and Electrical
Aéroport de Toulouse
110
Km
Frais d'agence inclus (5%) à la charge du vendeur
Where are we?
We find ourselves at the beginning of a long driveway sheltered by tall cedar trees and mature fruit trees; as we approach the house, I feel I could reach out and pluck a pear from one of the trees. 
This house, with 270 m² of living space, is situated only a short distance from a tiny village but is entirely isolated and there are no close neighbours.
As we arrive, we can see the wide façade of the house with its elegant flowerbeds and carefully mown lawn.  We step out of the car and the only sound is of chickens clucking in the shade and birds singing.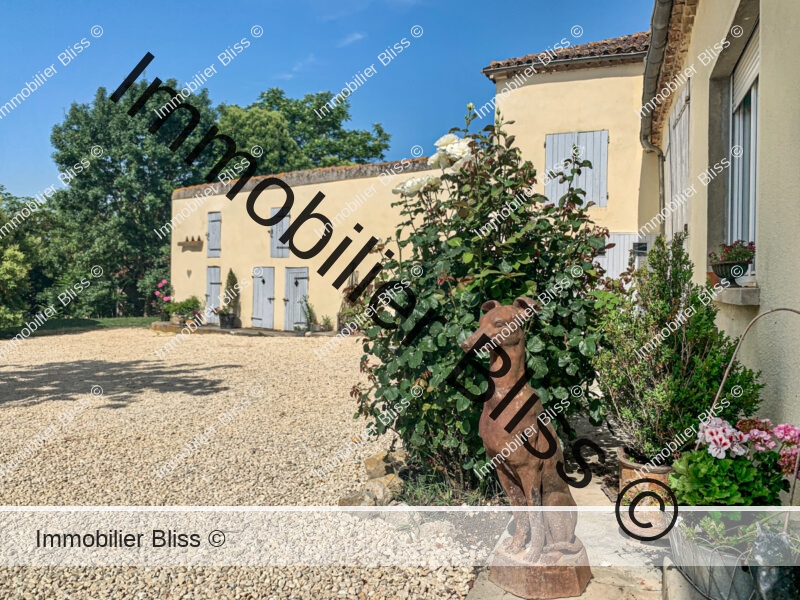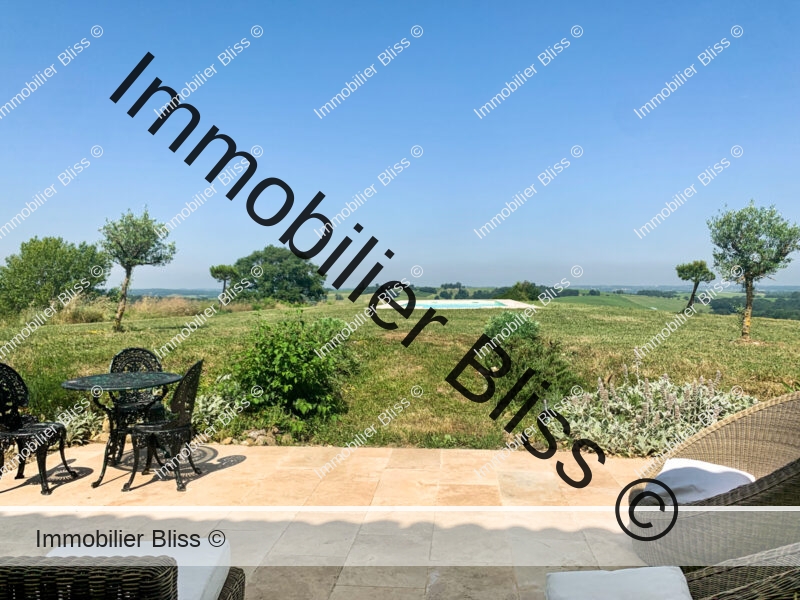 We enter the house through the front hall with its original mosaic tiled floor and high ceiling. 
On our right there is a large (30 m²) double room which is currently half-bedroom/ half- sitting room. This would make a great main reception room.
Behind it is a shower room which has been beautifully renovated and there is also a downstairs bedroom facing the courtyard.
On the left-hand side from the front door, a cozy sitting room with a stone fireplace and double aspect, followed by an office which could also serve as a dining room.
From here we enter the heart of this house – the big sunny kitchen with a huge fireplace, a high-end Godin range and wood burner, and floor-to-ceiling traditional cupboards. 
There is a substantial island and room for a table and 6 chairs and this room is always flooded with light.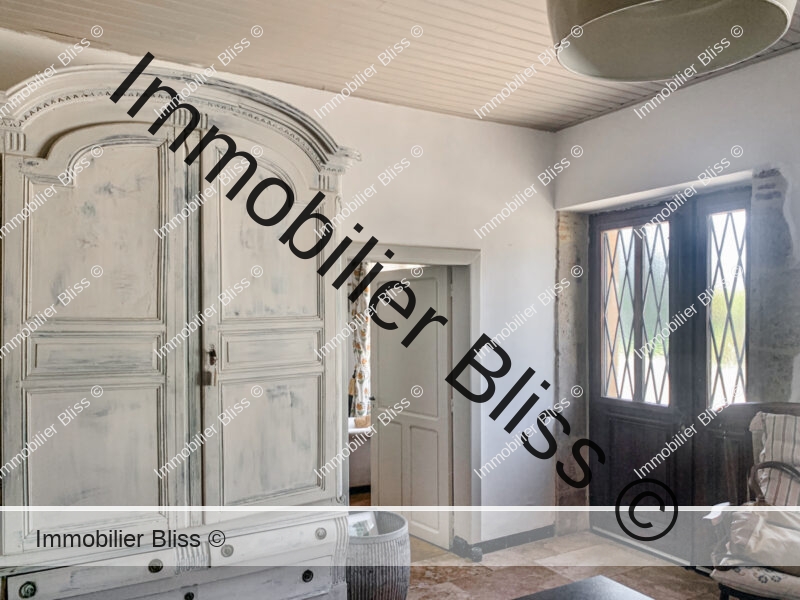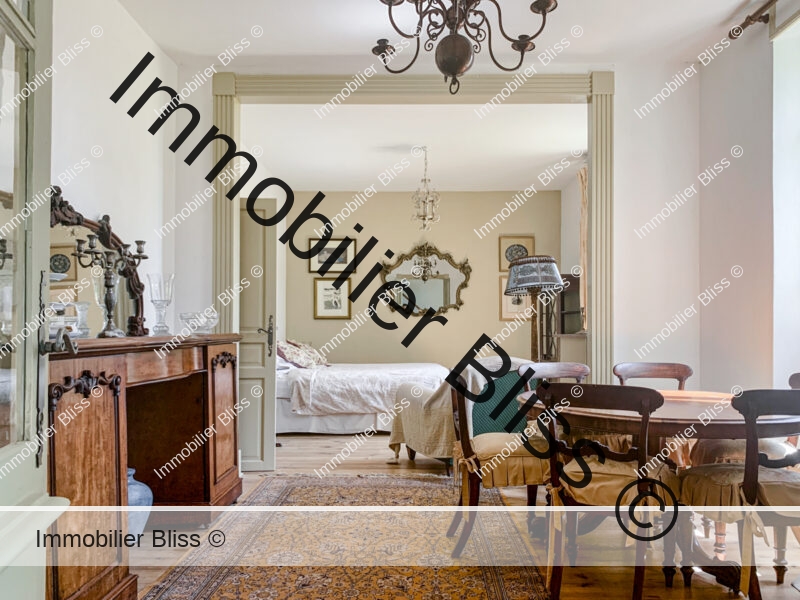 It is just a short step to the large back kitchen and the big scullery/laundry room which opens onto a walled courtyard where the more delicate plants live in the cool shade.
We walk through and find ourselves on a long, covered side terrace which is perfect for hot days as it is well protected from the sun.
Leading off the terrace is a large open room with panoramic views – this is an unfinished room and meant for parties and al fresco entertaining. It has large picture windows facing west and a second door from here leads through to the chai, where the Armagnac was made in former times. This room could be incorporated into the main house without too much work or investment.
Upstairs there are two nice sunny bedrooms – each with a small fireplace-, a big renovated bathroom with bath and walk-in shower, and finally the main bedroom which is double aspect and has a private shower room.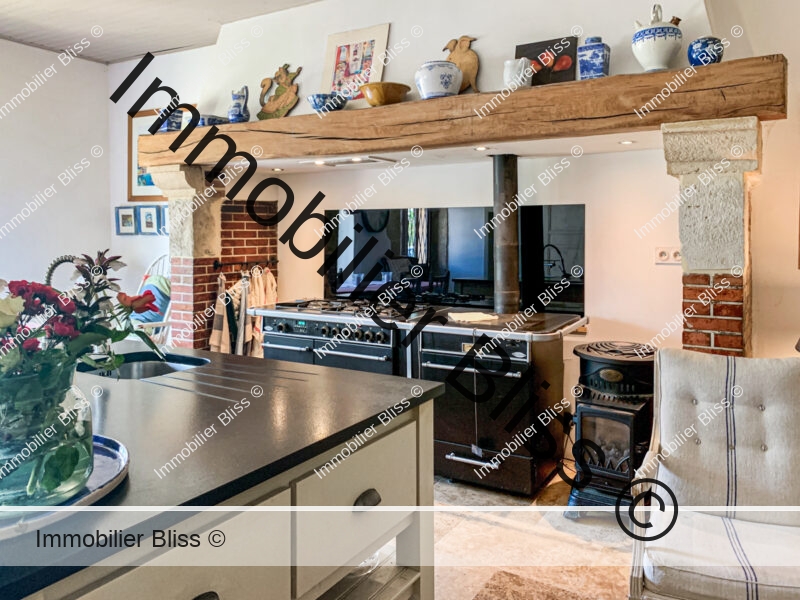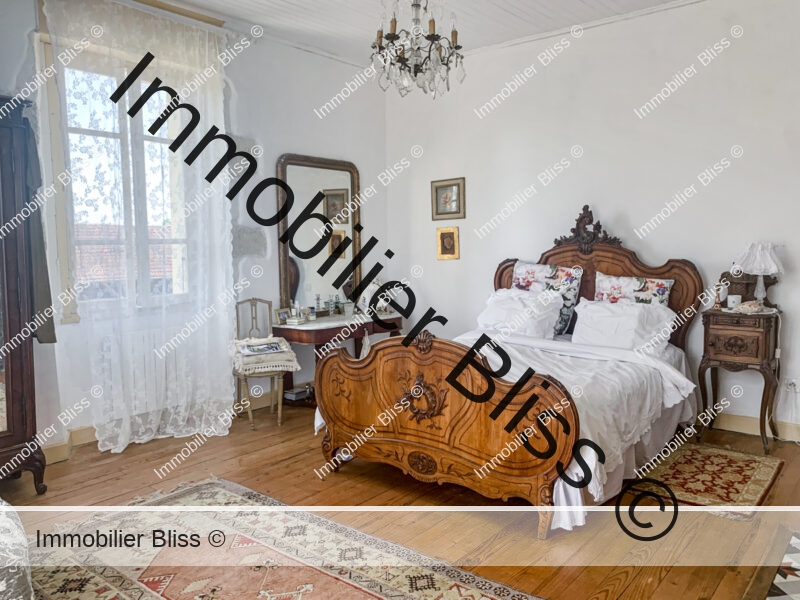 Behind the back kitchen is a door to the chai – all original wine vats still in place. There are also 3 small storage rooms attached to this part of the building and a large barn that was previously used as stables.
We have saved the best for last, as when we walk around behind the house an amazing panoramic view opens out and it seems as if we have half of the Gers at our feet. As the house is built on a promontory, it feels almost as if we were on a ship's prow facing due west, with the Pyrenees (on a good day) on our left, and wide fields spread out all around. 
Here there is a lovely big patio where the owners sit and relax while watching the sunset.
And here also, there is the most perfectly positioned swimming pool I have seen – you can just float in the water and gaze at the wonderful views.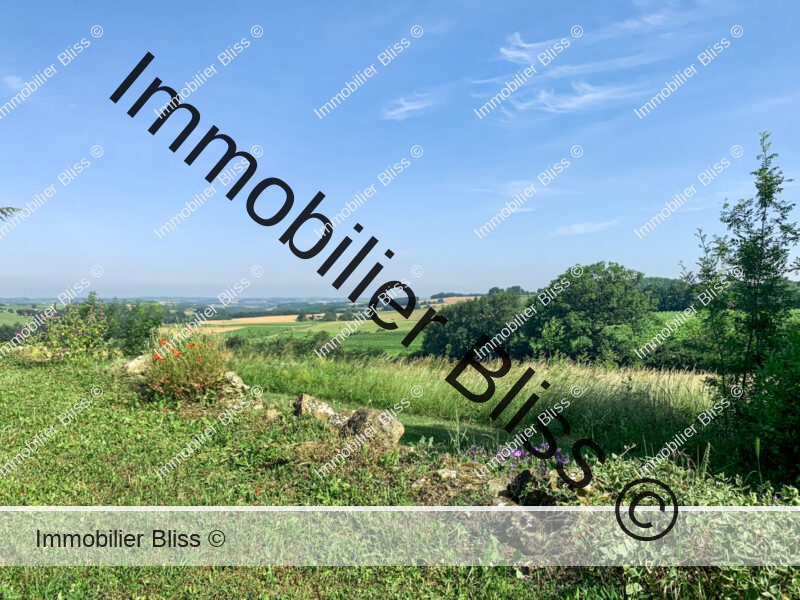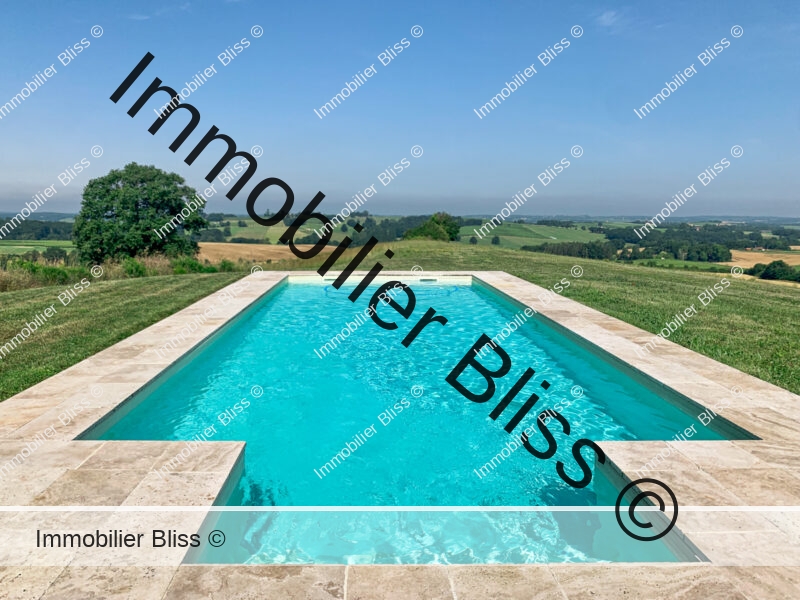 In addition to all this, there are extensive outbuildings with the possibility to make a guest cottage in the building attached to the hangar. There is already a partially converted studio apartment here, so the hard work of hooking up electricity and water has been done.
The original farm hangar, which is in really good condition, would be ideal for storing a number of cars and tractors, or you could convert the space to a large summer kitchen and party area.
In addition to the fruit trees lining the driveway, there is a mature orchard on the south side of the property which includes plum, pear, peach, fig, walnut and cherry trees. A long line of carefully cultivated vines offers a variety of eating grapes.
A traditional stone well can provide some of the water for the vegetable garden and the flower beds.
Even the hen house is spacious, as it has two levels and room for at least 20 chickens if you want them.
You could live an almost totally private life here, it is so peaceful and the views are so endless that it would be hard to feel the need to go out, except perhaps to the local shops.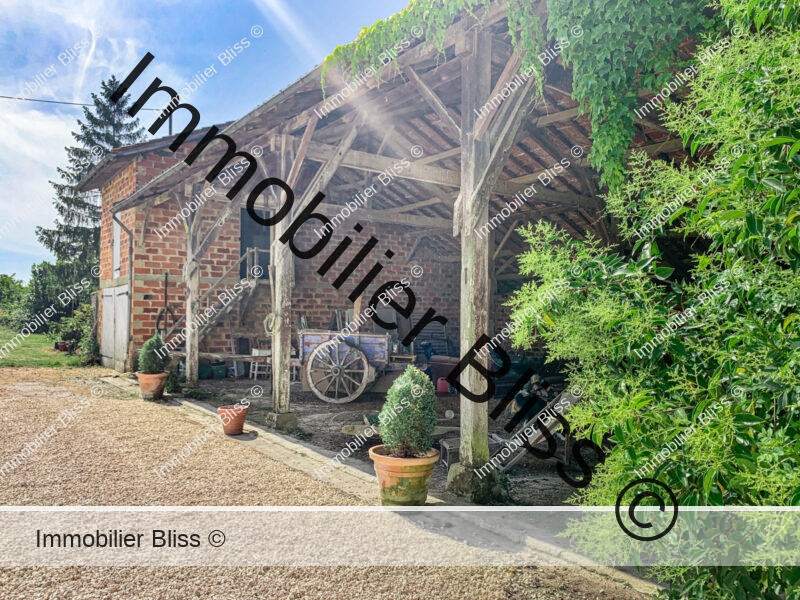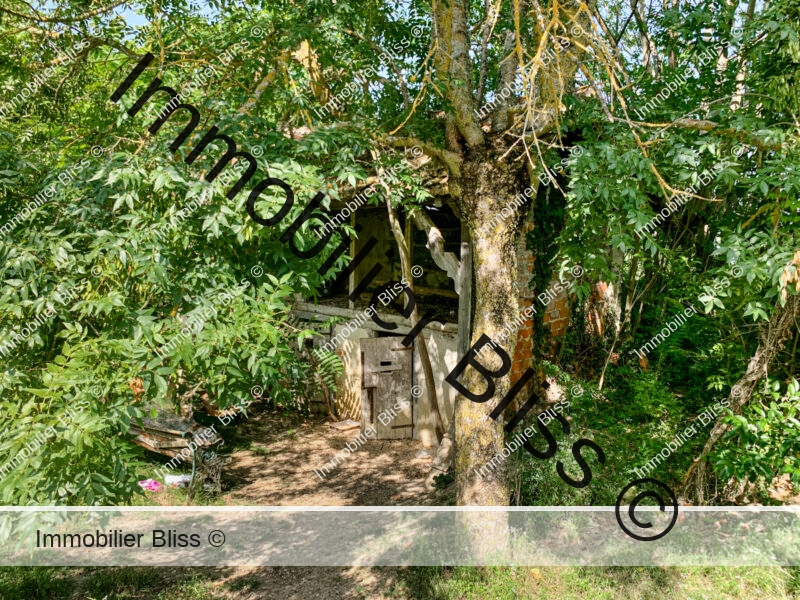 Who should buy this house?
A lover of wide endless views and complete tranquility would fall immediately in love with this property; it is just so lovely and private.
It is ideal for those who wish to pursue a healthy lifestyle – you can grow all your own vegetables and fruit, there is ample space for chickens and a couple of ponies or goats, and the surrounding fields are farmed naturally.
What would I do if this house were mine?
I would winterise the party room and incorporate it into the main house, as it has stunning views and would be a lovely place to spend winter afternoons. It would benefit from a big free-standing wood burning stove and could also become a really nice guest suite.
I might put in double glazing but it isn't really necessary as the house is well insulated.
The talking point:
Inside the wine barn, known as a chai in Gascony, there are a number of huge concrete vats previously used for wine or Armagnac production. The front of most of the vats has been carefully carved to resemble large oak barrels with a brick surround. This is a technique that was very popular in the 1920s and 30s and many properties in the area have similar unusual concrete features. This one was created by Italian born Michel Rosina, based in Condom.
More images…
Click images to enlarge