Ancient château partially restored
in approximately 5,7 hectares of land
Beautiful views to the south and old stone walls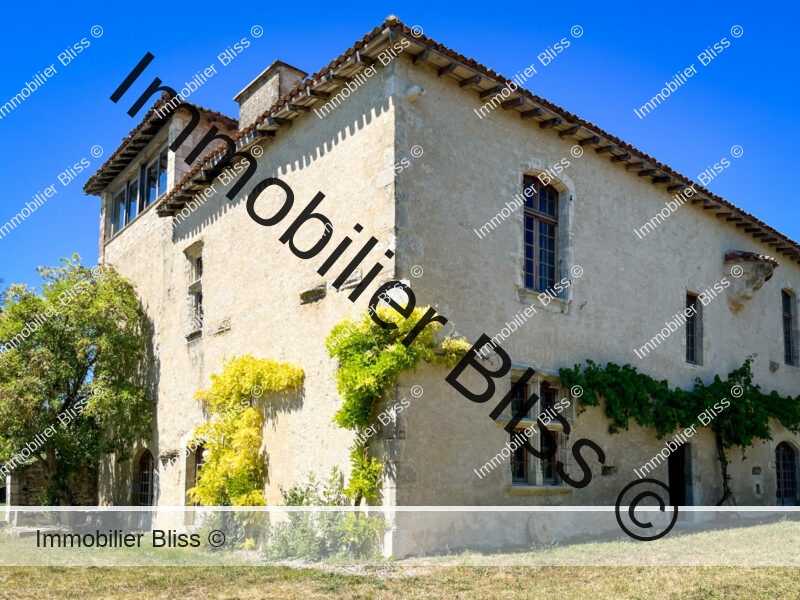 Toutes les mesures sont approximatives
Overview
Sitting in six hectares of parkland, in a non-isolated location, this beautiful old property is located close to Auch, capital of the Gers, and benefits from splendid views over the valley. Its fine old stones have born witness to centuries of history and remain in excellent condition to tell its tales of time today.
Located on the top of a hillside, the view is remarkable over the valleys of Gascony, reaching as far as the Pyrénées. The swimming pool is located in an ideal position from which to enjoy these views, sitting in an elevated position.  The vast expanse of land lies to the front of the property with one nearby property to the rear (thus preserving the uninterrupted views to the south)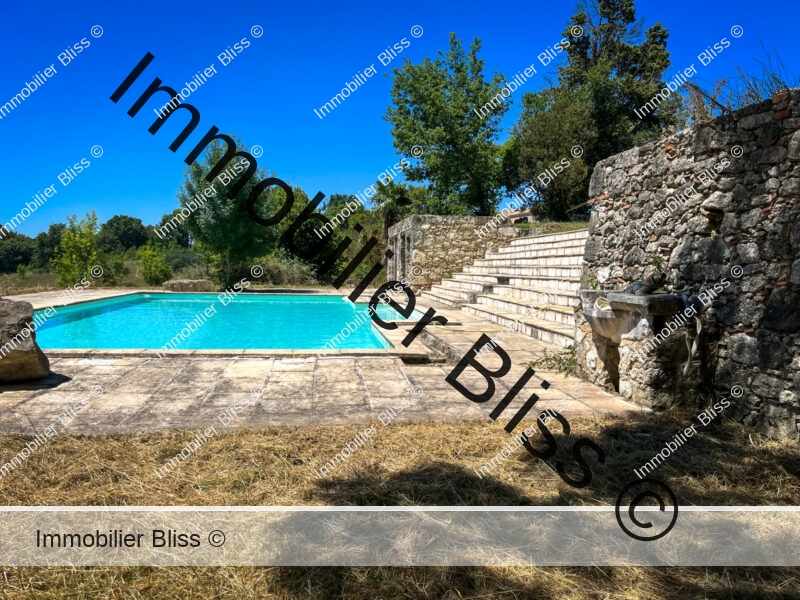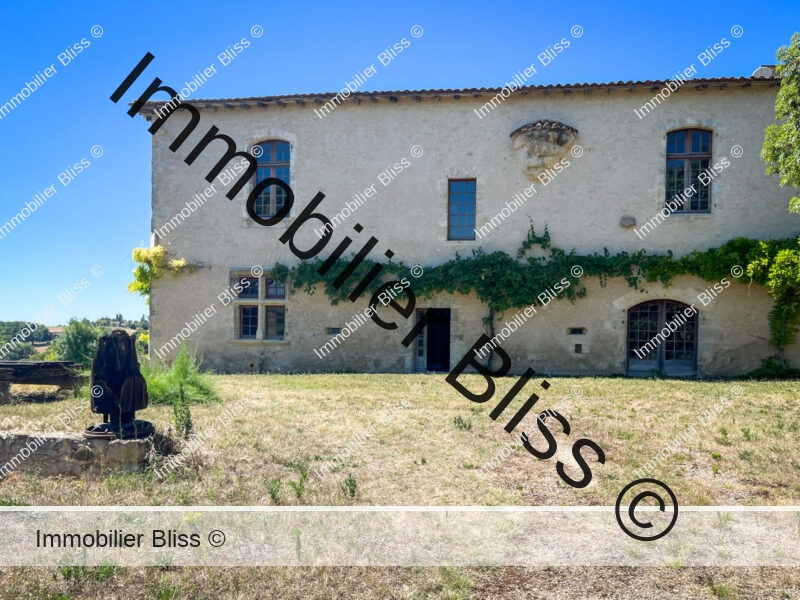 The current owner has carried out a vast programme of restoration over the years, carefully preserving the original walls and the authenticity of the property's medieval architecture, as well as preserving many original features internally.
Today, though the property bears witness to major works carried out in recent years, it offers also an exciting opportunity to the next generation to lift the works to the next level in order to render it comfortable for modern living being somewhat sparse on the inside for the moment. One is easily forgiven for imagining this to be the 16th century and not the 21st internally – but this is in many aspects a blank canvas on which to design a remarkable home with spacious rooms and high ceilings
Throughout the property the inside walls are exposed stone, the ground-floor tiled in more recent years.
Fine examples of medieval history are preserved throughout : fireplaces, original vaulted walls and a wine cellar.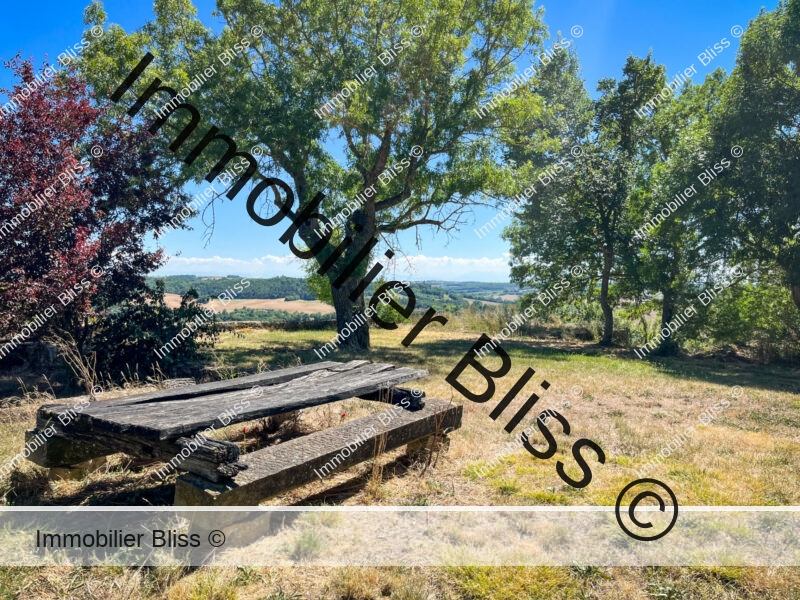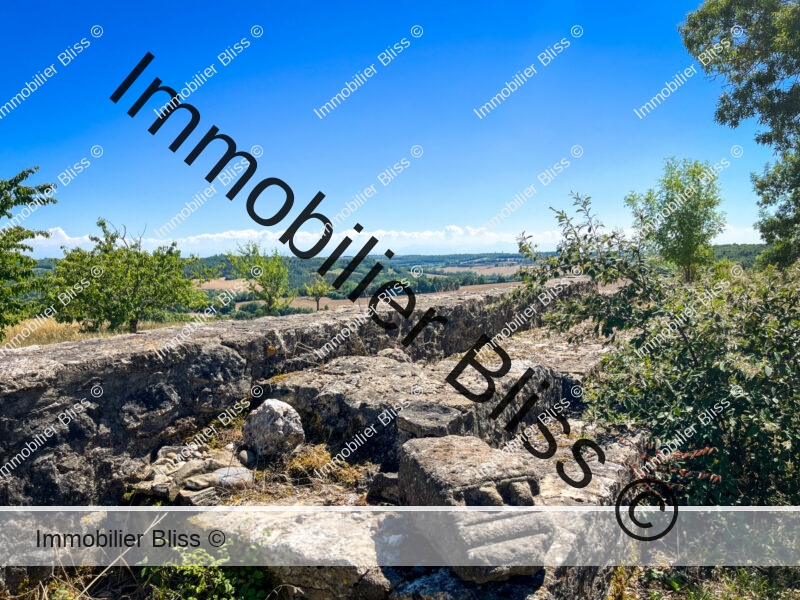 The ground floor
When we enter the property, we find the entrance hall with a beautiful and large kitchen of about 61 m² on the left.
To the right, we find two generous sized living rooms of 47 m² and 35 m², as well as a bathroom, the technical room and the wine cellar.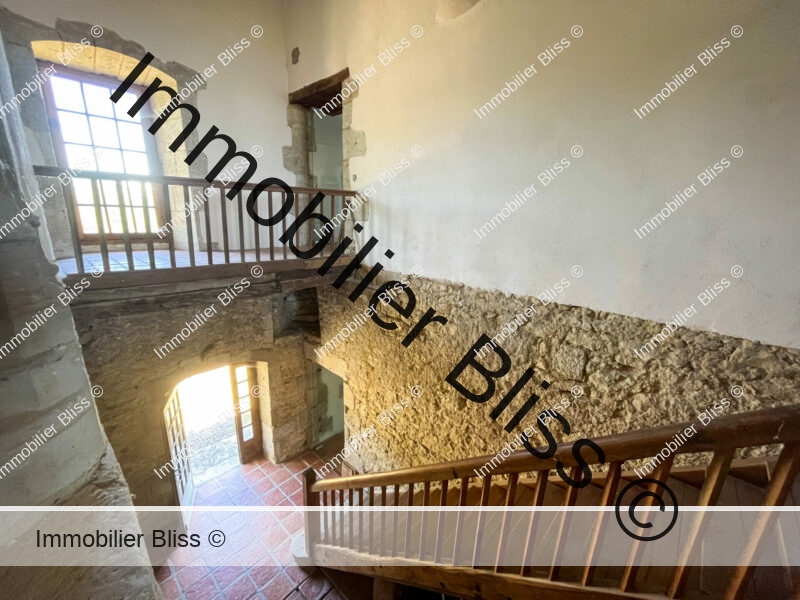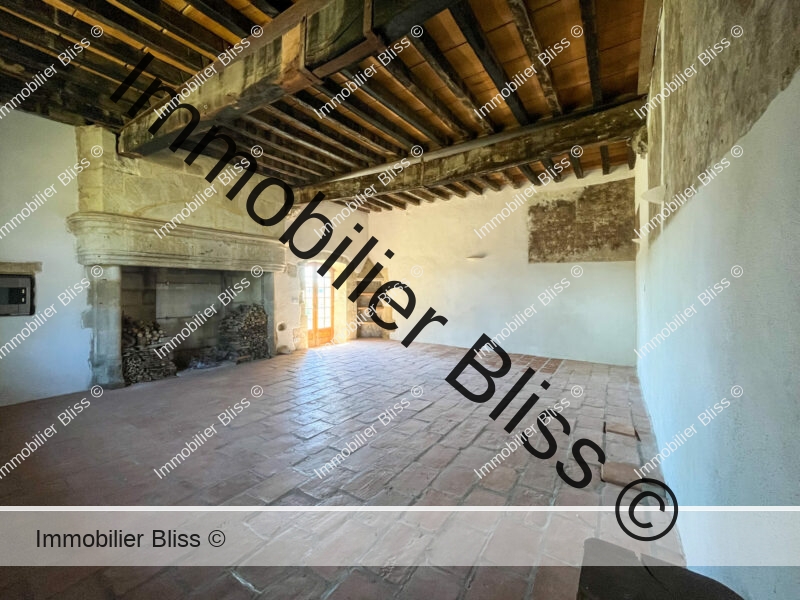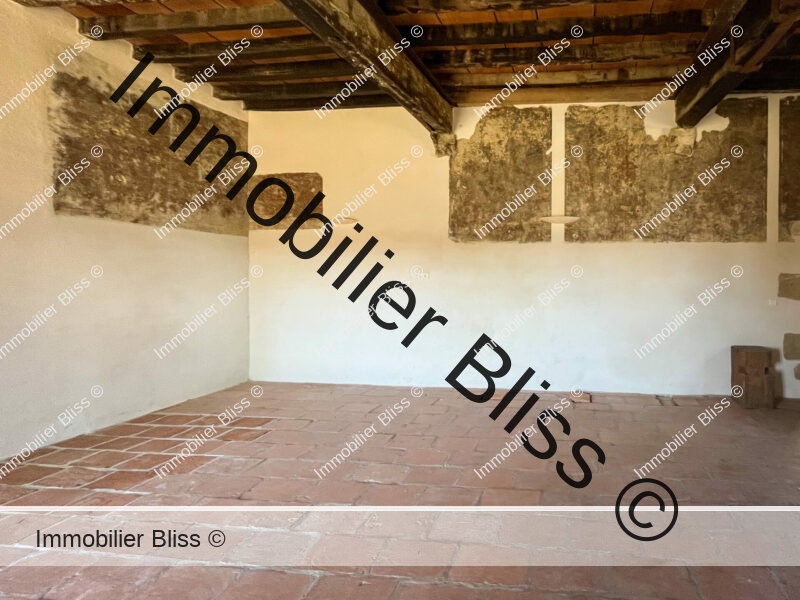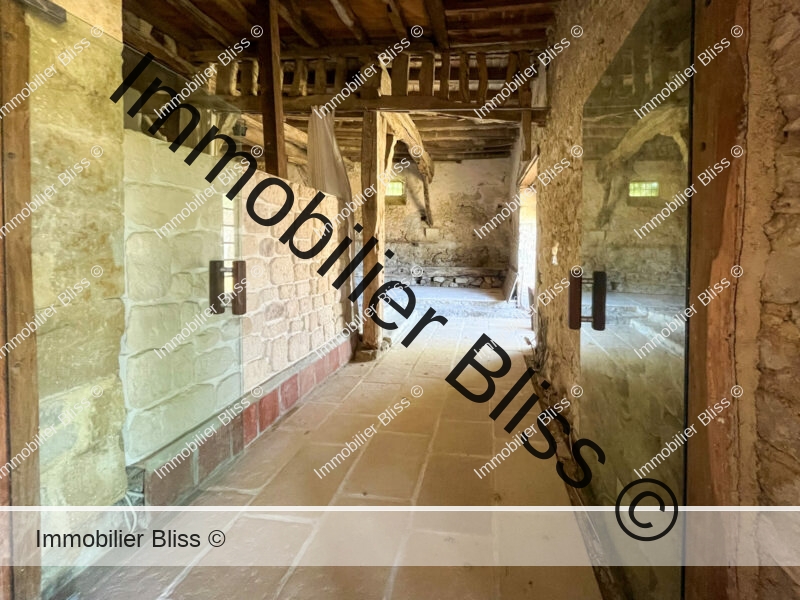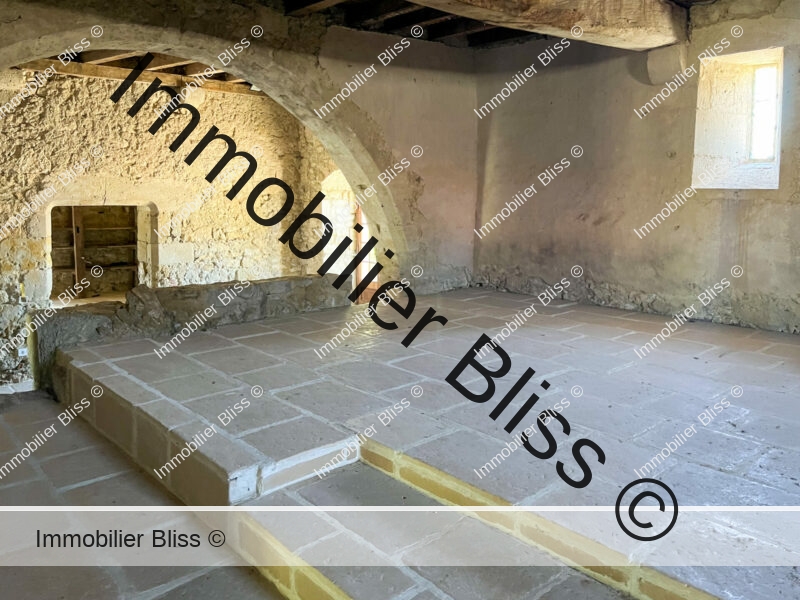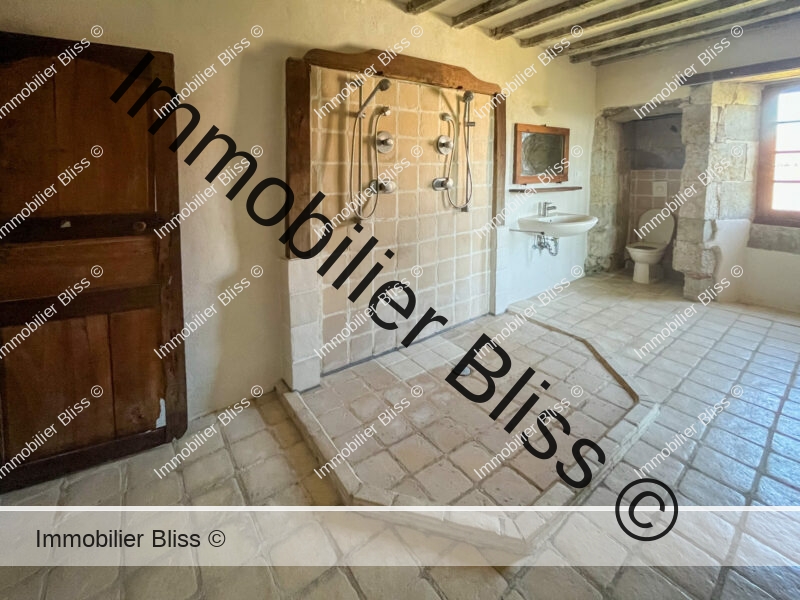 The first floor
A magnificent staircase leads to the first floor, where there are two bedrooms of about 22 m² and 35 m² as well as two large living rooms of about 59 m² and 49 m², one with a view to the South and the other to the North, and a bathroom.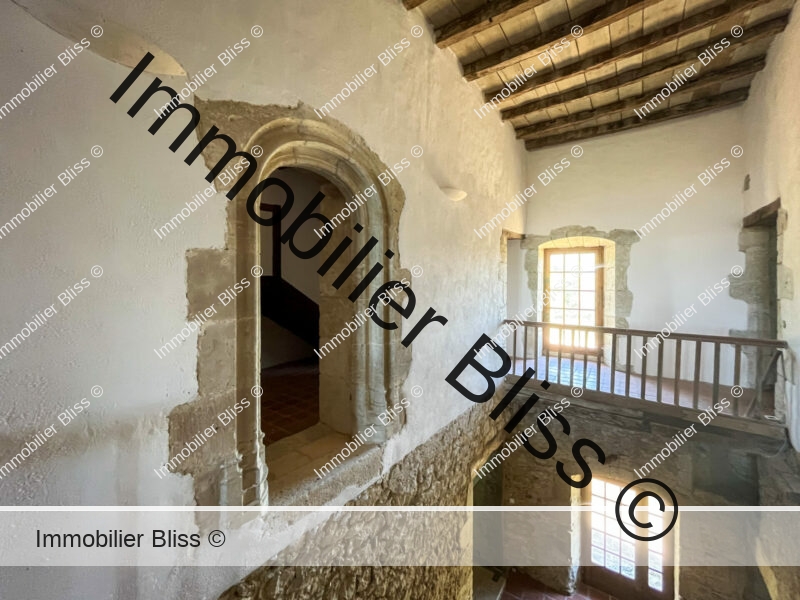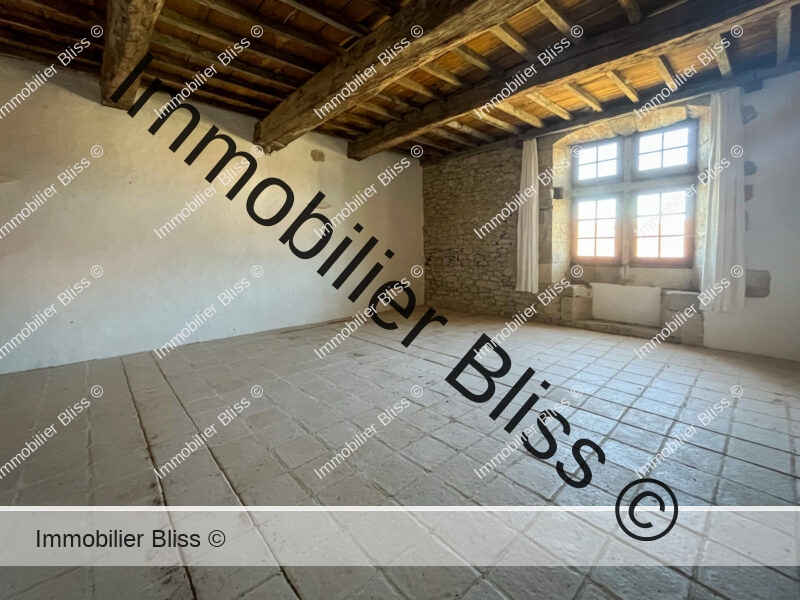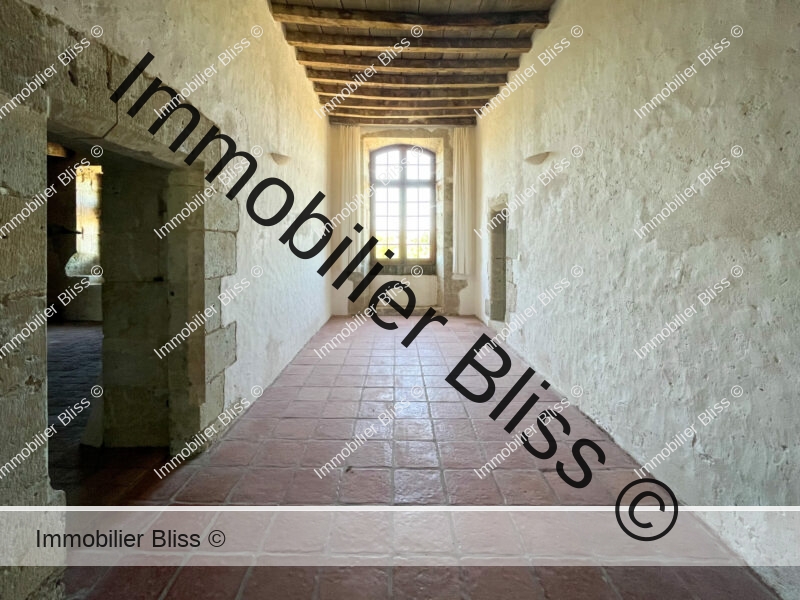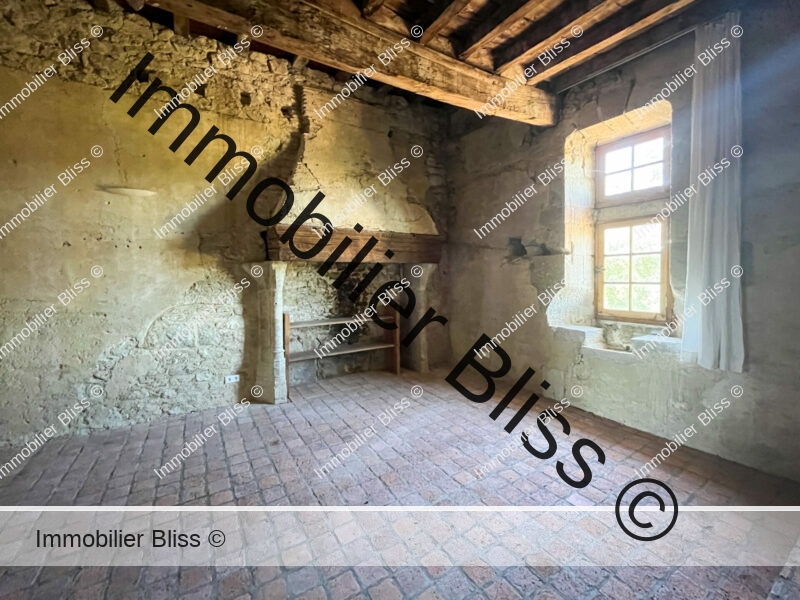 The second floor
On the second floor there are three beautiful rooms and the tower.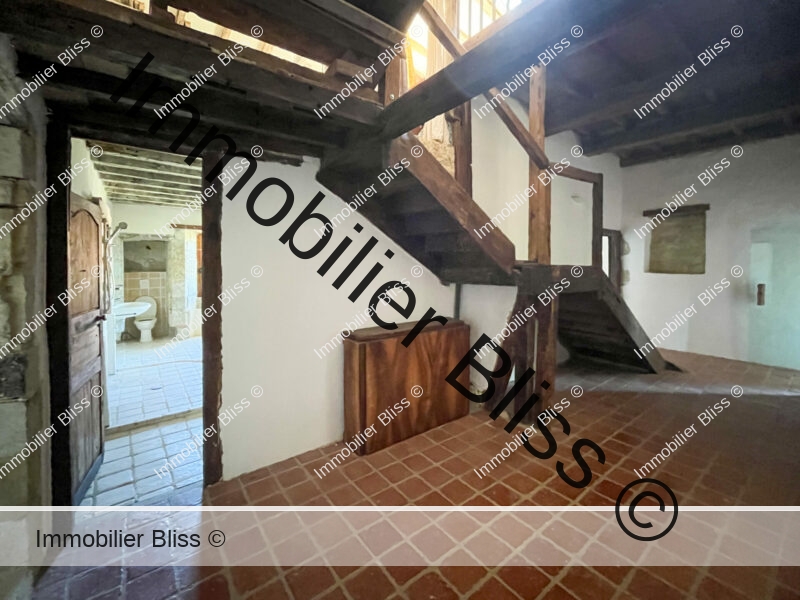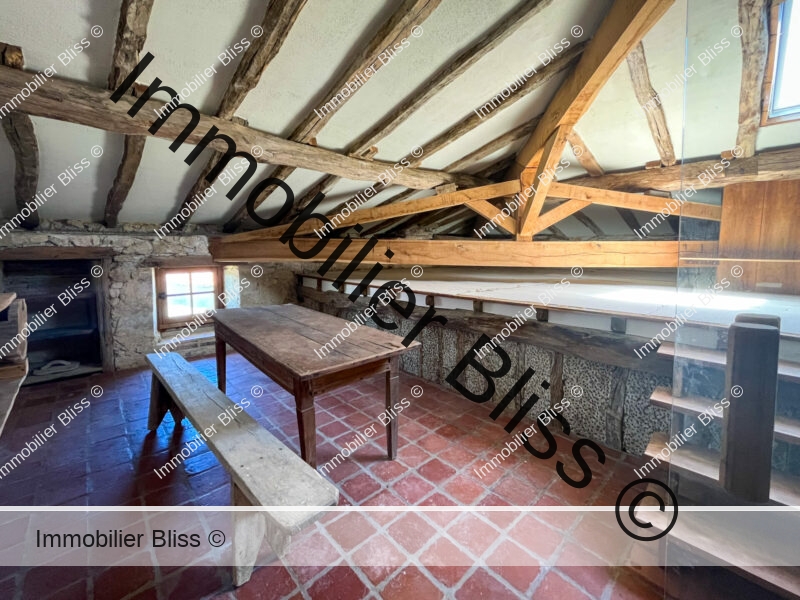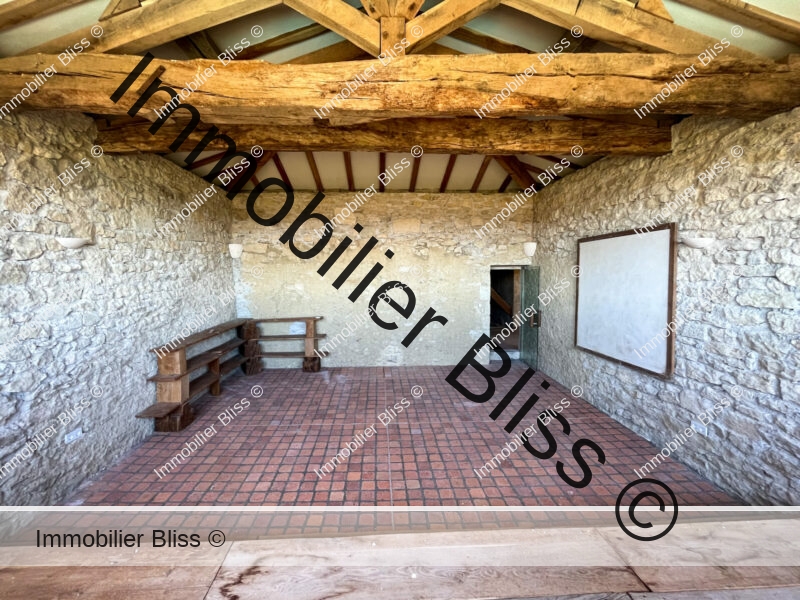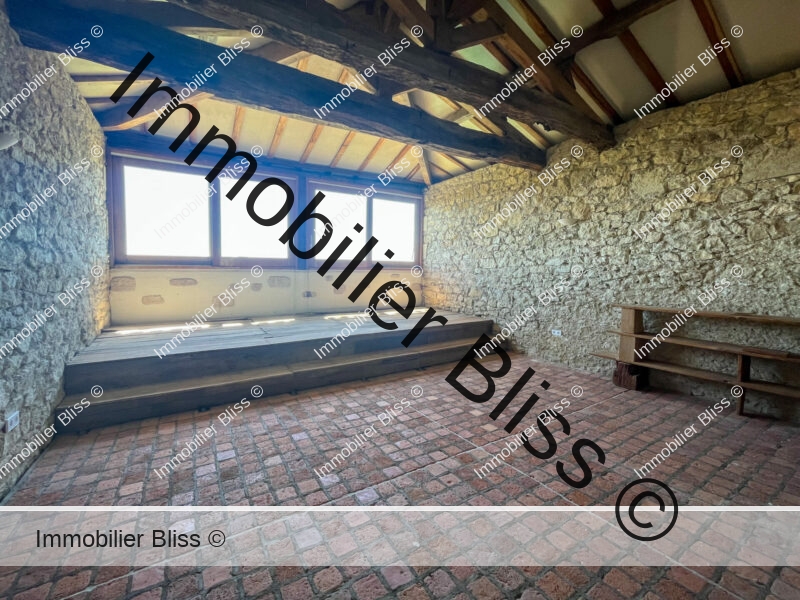 The exterior
The property has approximately 6 hectares of land. A small stone staircase leads to the pool and the incredible view of the surrounding countryside.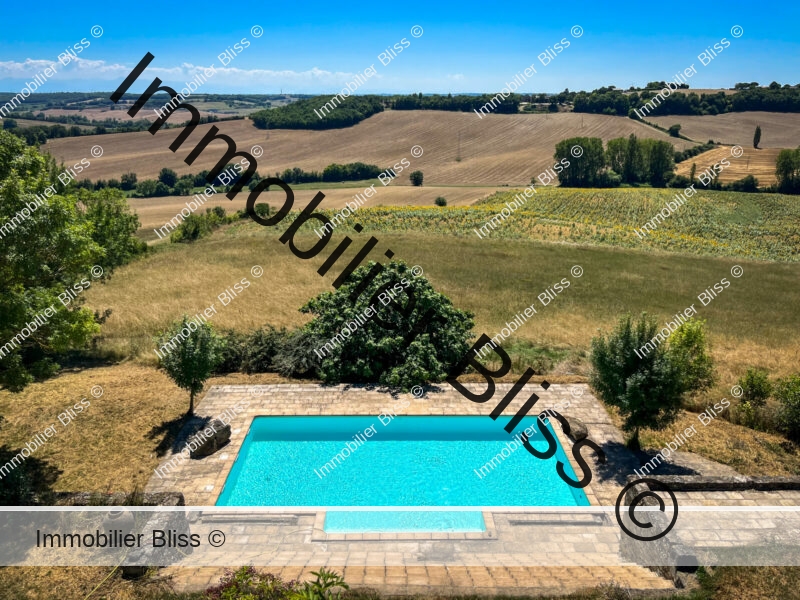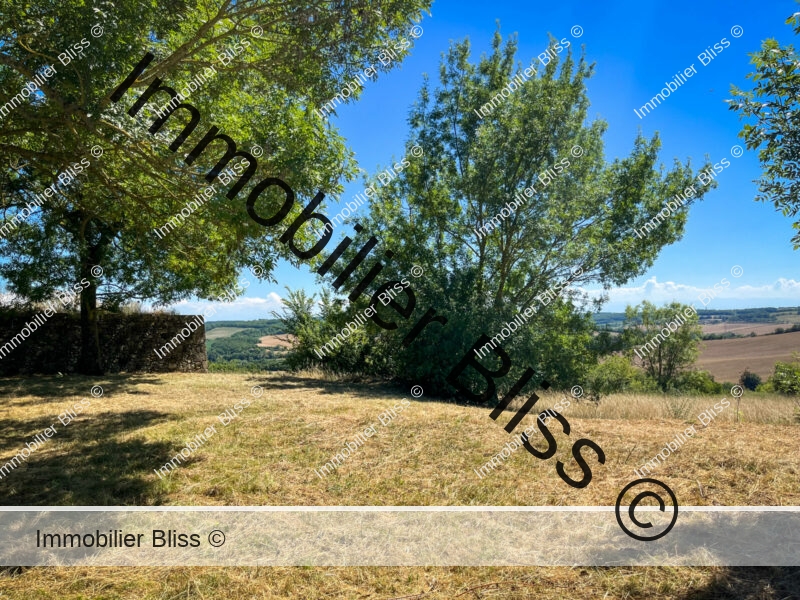 Our thoughts here at Bliss
This authentic property almost makes us imagine a life of nobility from ancient times and offers us calm and serenity.
With successive renovations, the owner lifted the veils of time and reveal the property's hidden secrets, such as a magnificent Renaissance door. Who knows if further treasures await to be discovered ….
More images…
Click images to enlarge
Technical details
600m2 habitable space
Septic tank
Oil central heating
Wood fires
Pool : 6m x 12m (chlorine)