Stone property
with 6 bedrooms
with lakeside views & substantial plot of land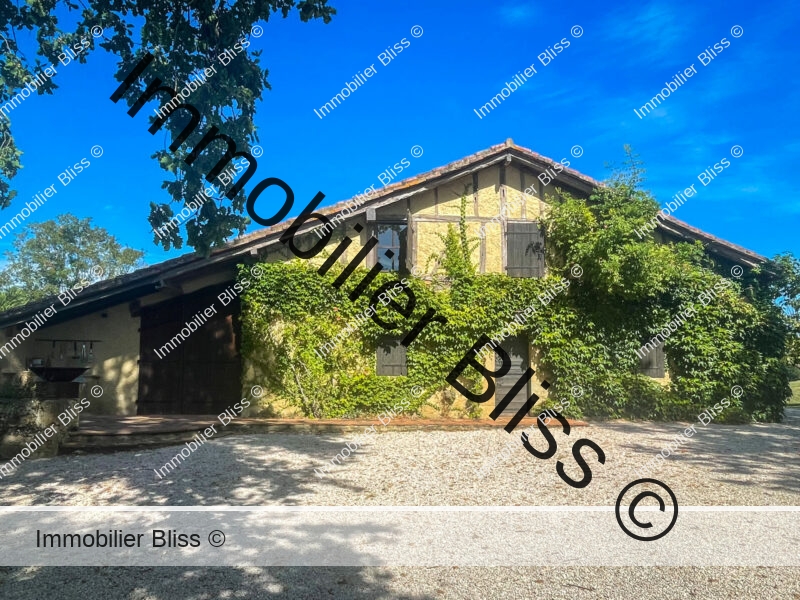 Toutes les mesures sont approximatives
Overview
This period property in stone is located in a quiet rural location in the vicinity of a lake.
The gardens are beautifully presented and well-tended, with a large plot of land.
The property is ideal for holidays in the south west of France or year-round living, with over 350m2 habitable space and six guest bedrooms.
The property will appeal to lovers of old stone houses with exposed stone walls and beams.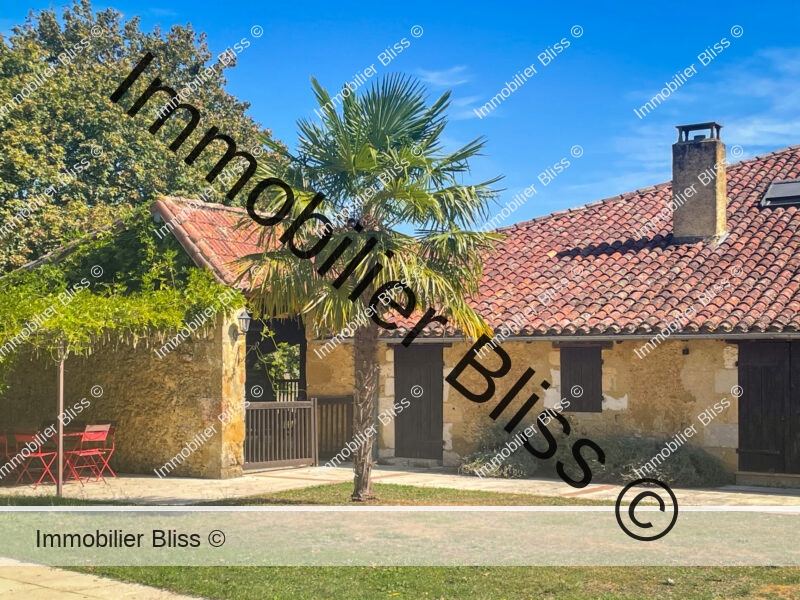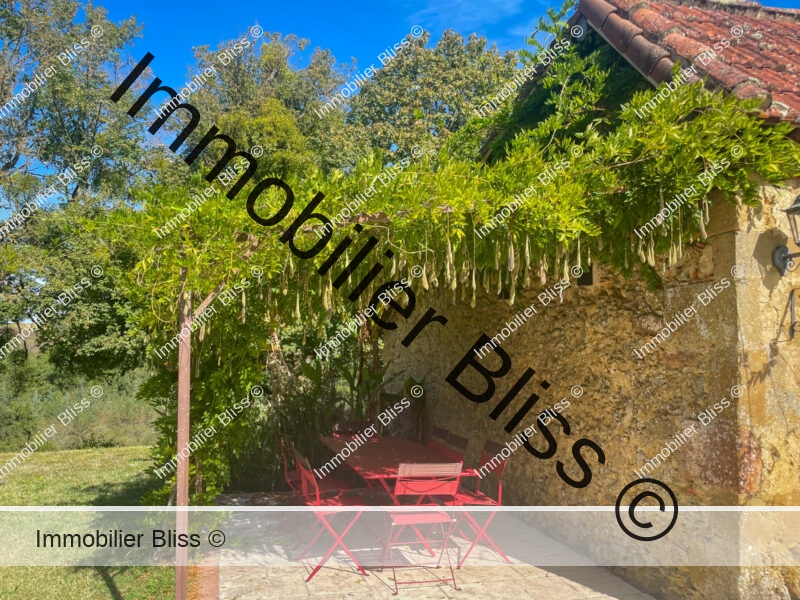 The Ground Floor
We enter the property via a central hallway.
On the ground floor there are two double bedrooms both of which are ensuite and south facing.
Also on the ground floor there is an open plan kitchen/ dining-room and a second vast reception room which is perfect for entertaining and providing over 130m2 of habitable space between the two rooms.
The property has a rear kitchen and a laundry room also on the ground floor.
From the rear kitchen there is also access to a separate sixth guest bedroom opening onto the garden/ terrace.
Also on this level we find a walk-in pantry and a sauna.
From the ground floor there is access to two covered terraces which provide lots of shady areas to eat and over 90m2 useful outdoor "living" space during the summer months.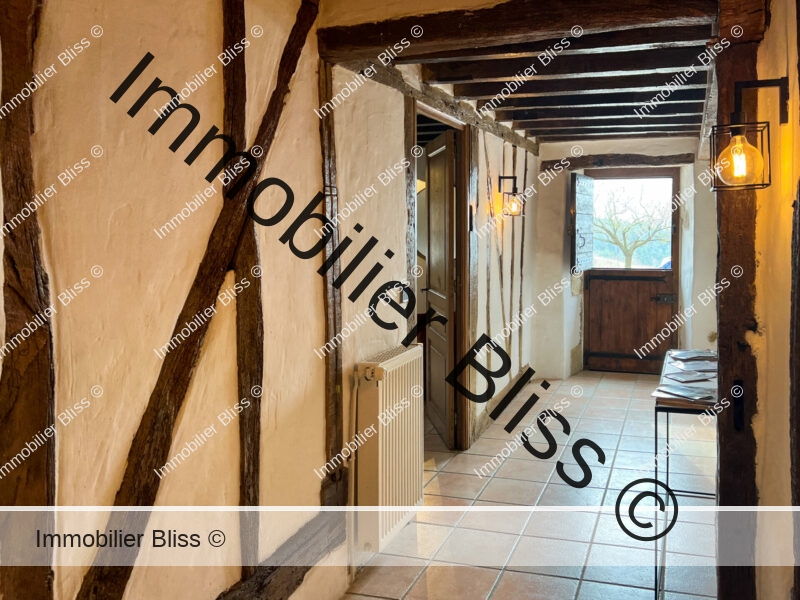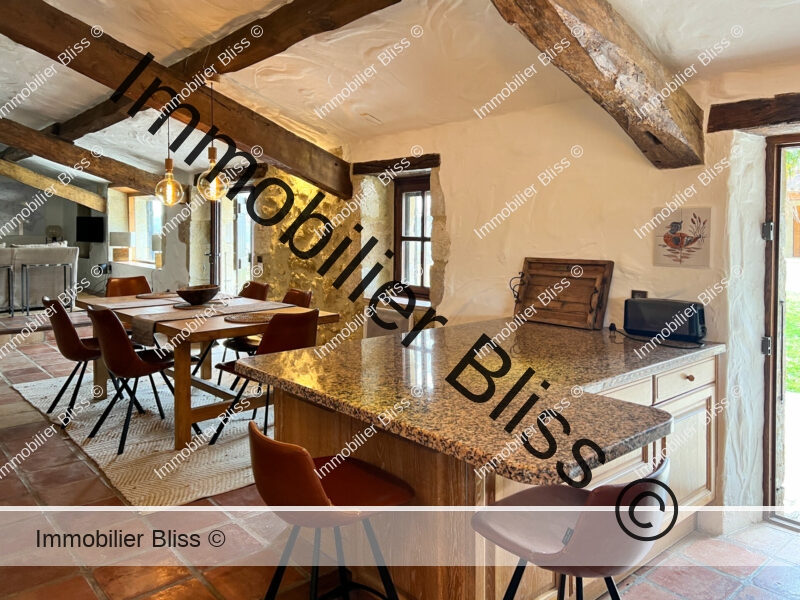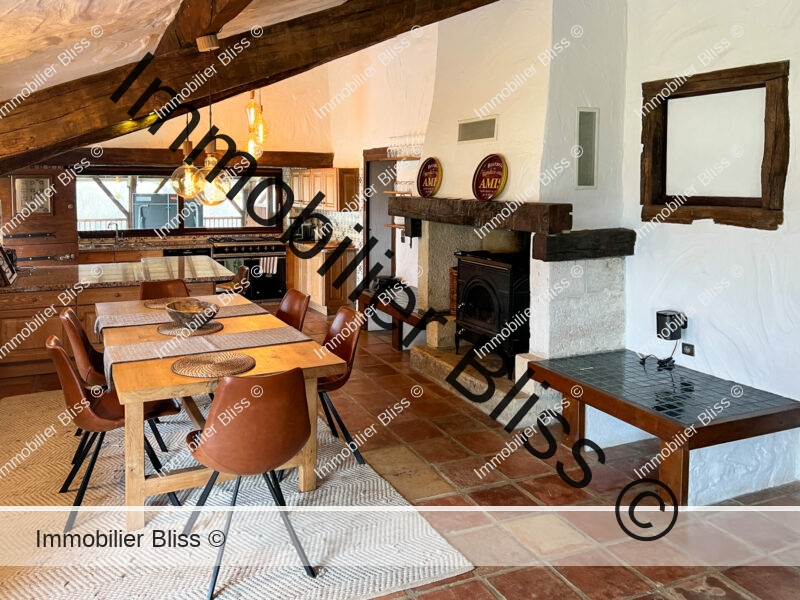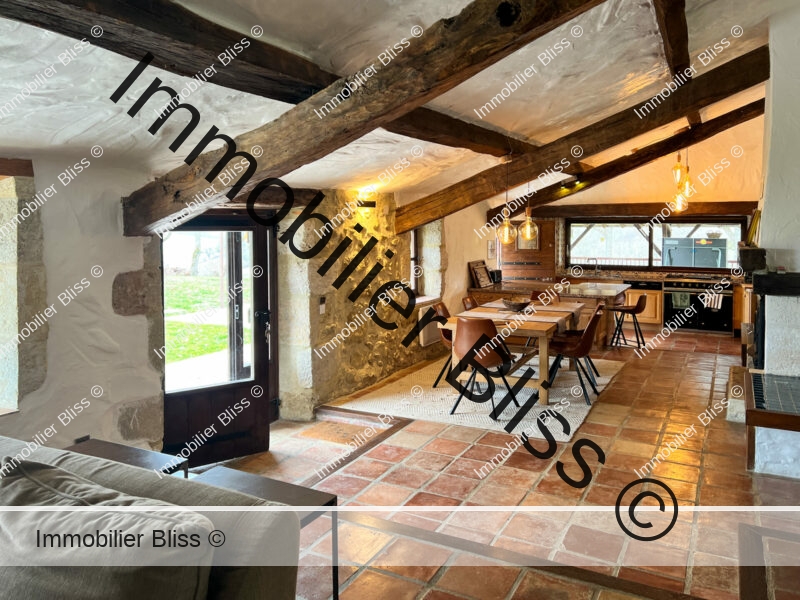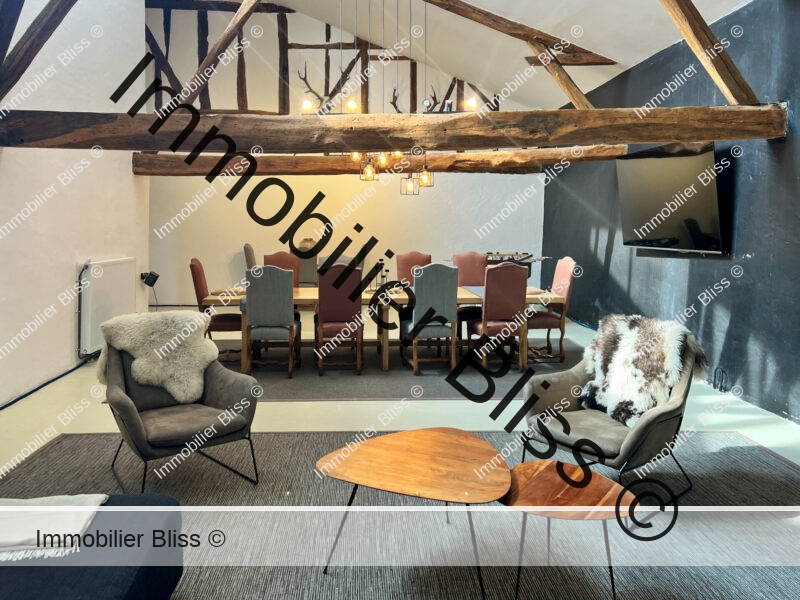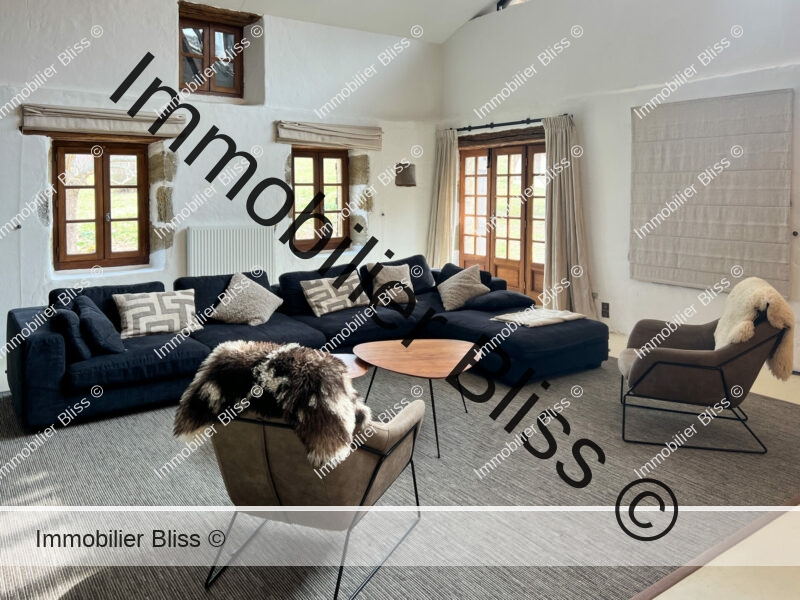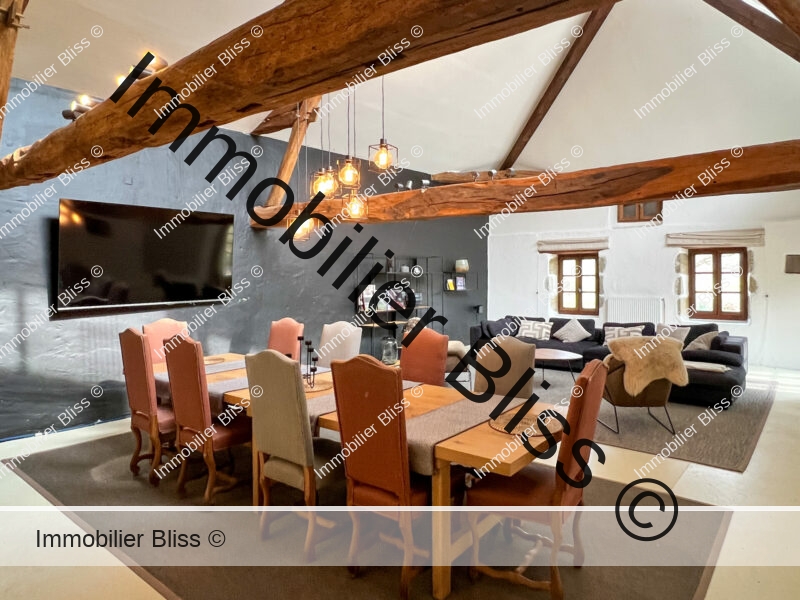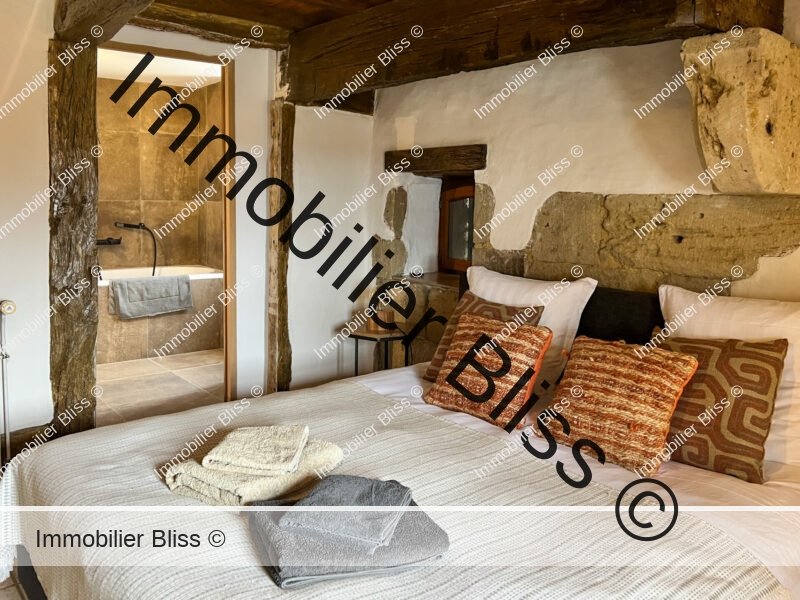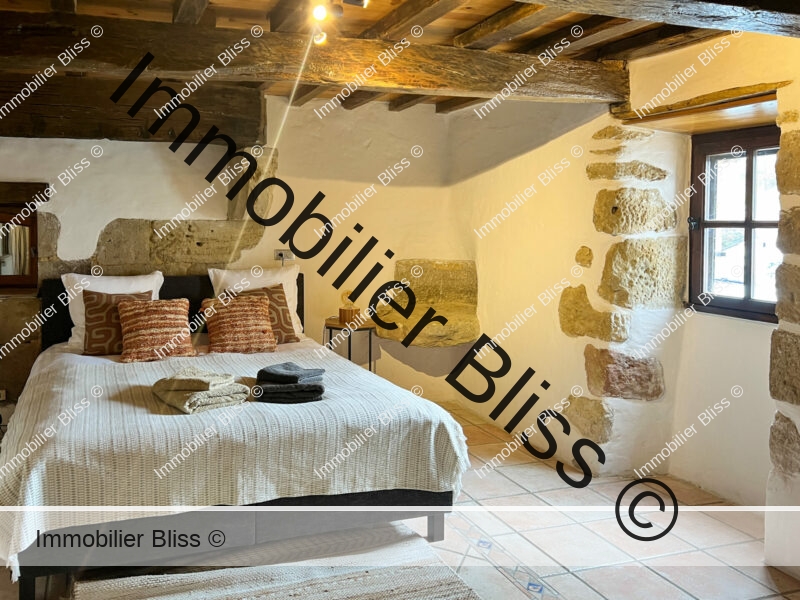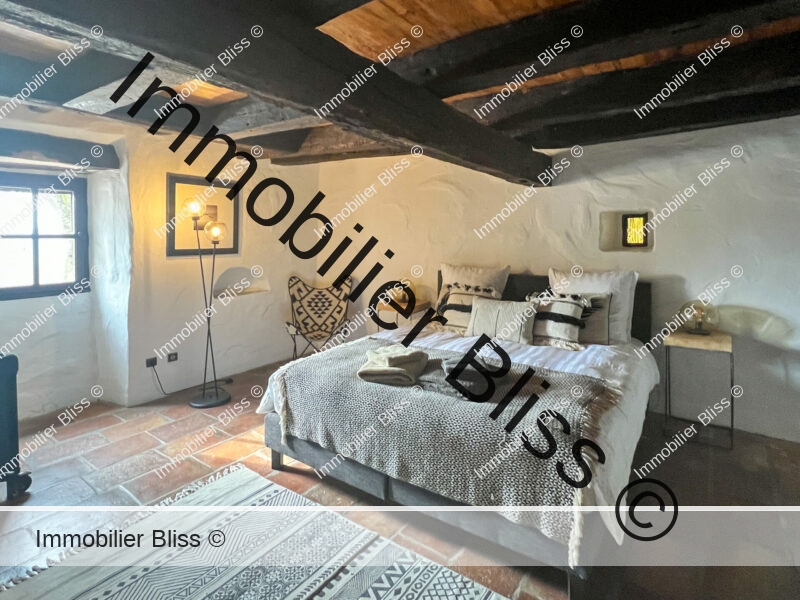 The First Floor
Bedrooms 3, 4 and 5 are situated on the first floor of the property with a shower room and a bathroom.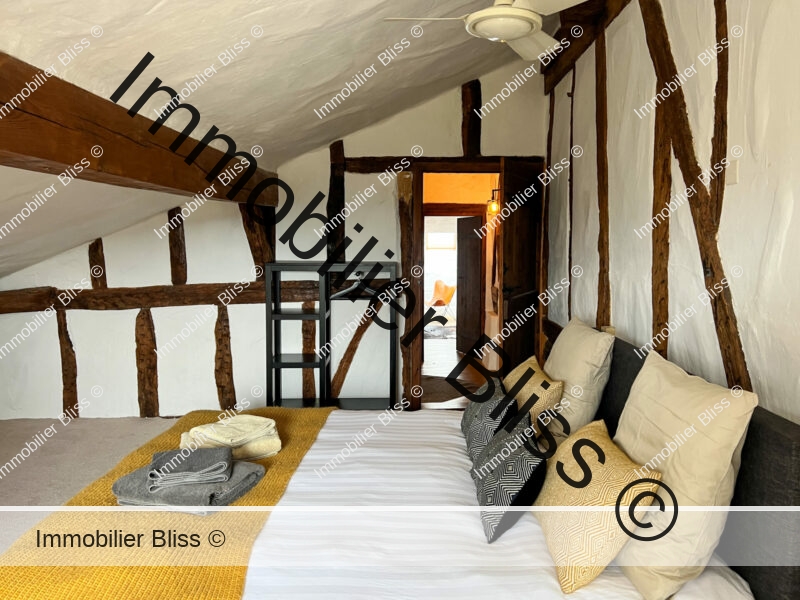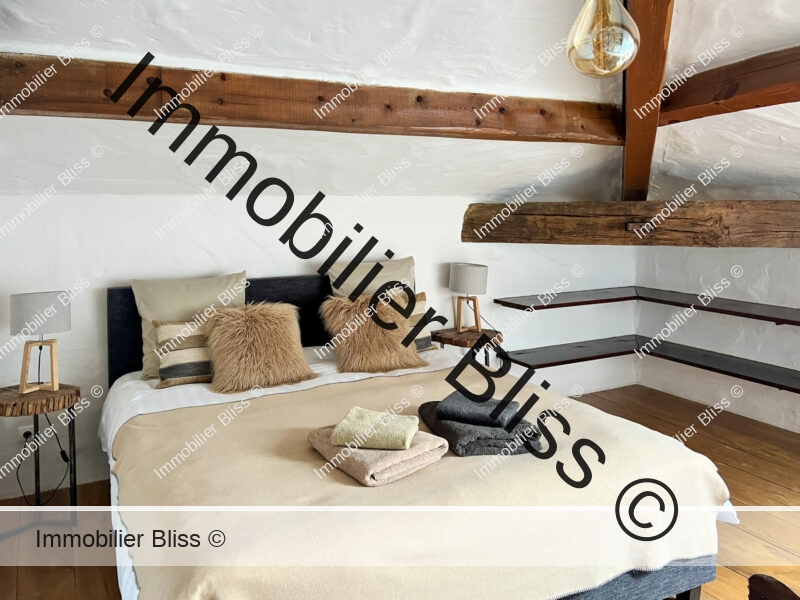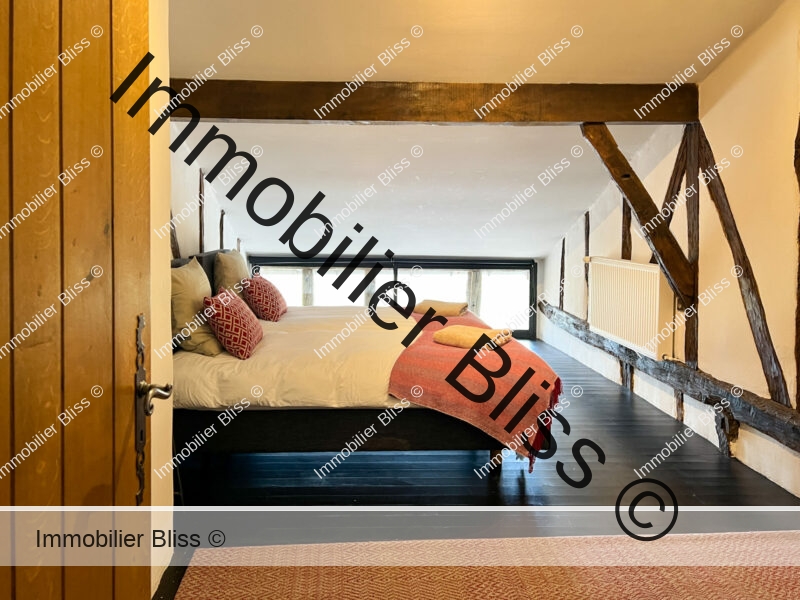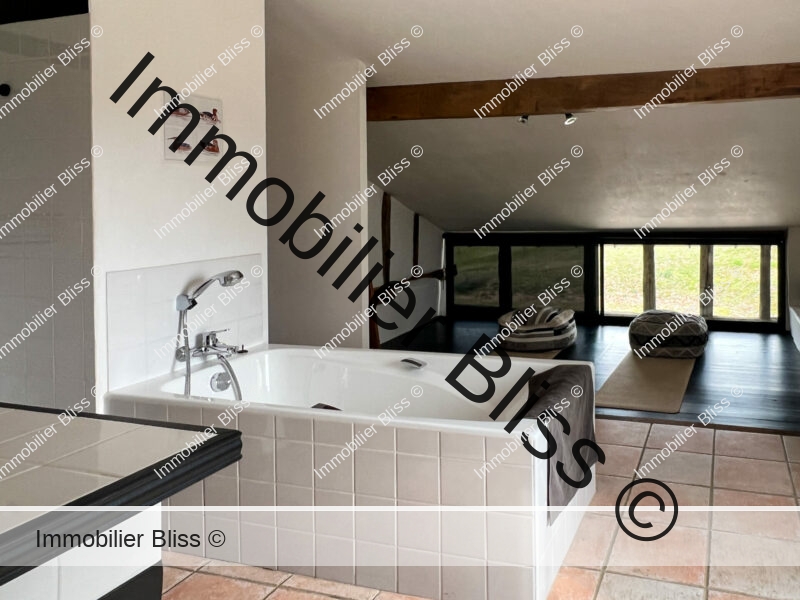 Outside Buildings
The property benefits from both a pool house and a garage.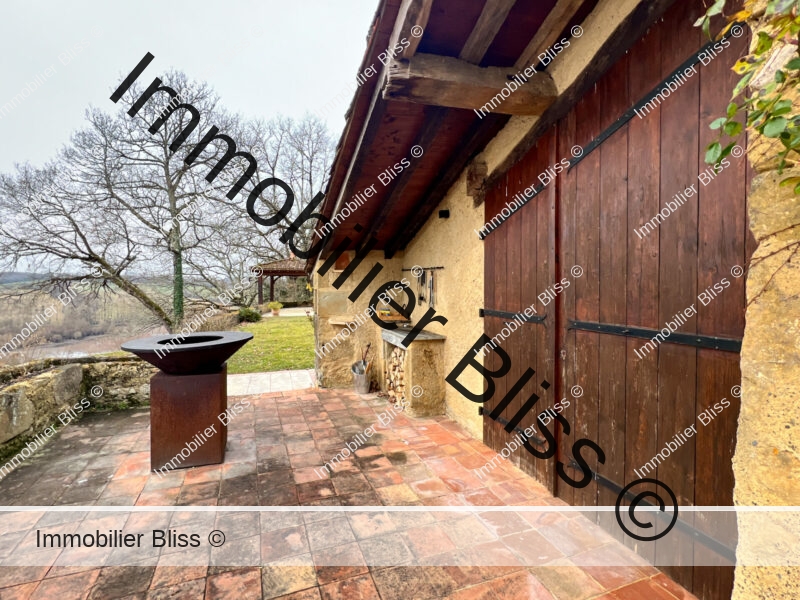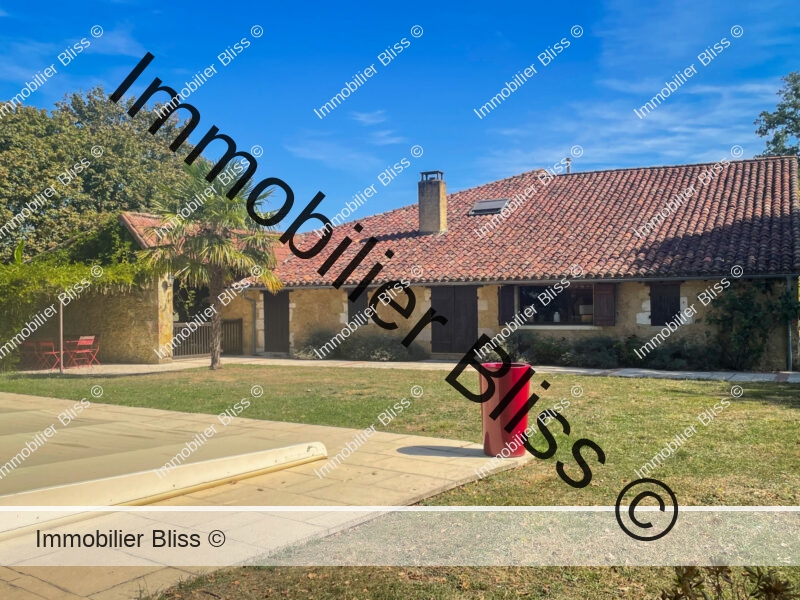 Our thoughts here at Bliss
Home seekers who are drawn to old stone properties with a rustic French characterful feel (wood and stone, exposed beams) and who are looking for a large family home, will appreciate the size of this property, its overall condition and its large expanse of land. Its pool and pretty views and many trees will provide a sense of peace and tranquillity and provide the perfect retreat from a stressful world.
Aside from the impressive views and much appreciated calm that this property provides, we particularly love the vast double kitchen/reception room which opens out onto spacious covered terraces. This property is perfect for summer living, bathed in Nature and with ample space to invite  family and friends.
More images…
Click images to enlarge
On a Technical Note!
10 main rooms
6 bedrooms
Over 350m2 (approximate measurements)
Gas central heating
Quiet location
Period stone property : original features, exposed beams etc.
Measurements
Ground floor
Corridor: 12.57 m²
Bedroom 1: 17.62 m²
Bathroom en suite: 12.25 m²
Living room / dining room : 73.51 m²
WC: 3.28 m²
Landing: 11 m²
Bedroom 2: 25.25 m²
Shower room: 7.92 m²
Living room / dining room : 64,26 m²
Back kitchen : 10.18 m²
Utility room: 4.35 m²
Pantry: 3.22 m²
Bedroom 6: 14.68 m²
Shower room: 4.59 m² (4.59 m²)
Sauna: 17.54 m² (including shower)
Covered terrace: 70.85 m²
Covered terrace: 22.66 m²
1st floor
Bedroom 3: 17.65 m²
Bathroom: 21.55 m² (with shower)
Bedroom 4: 15.06 m²
Bedroom 5: 19.89 m²
Shower room: 4.17 m²
Landing: 2.81 m²
Outside
Garage
Pool house