Medieval village property
close to Lectoure
Cottage in beautiful village
This property is located in the heart of an ancient Gascon village of a nature so unspoilt one might be forgiven for thinking one has slipped through a crack in time or walked onto a stage set for a scene from the Three Musketeers.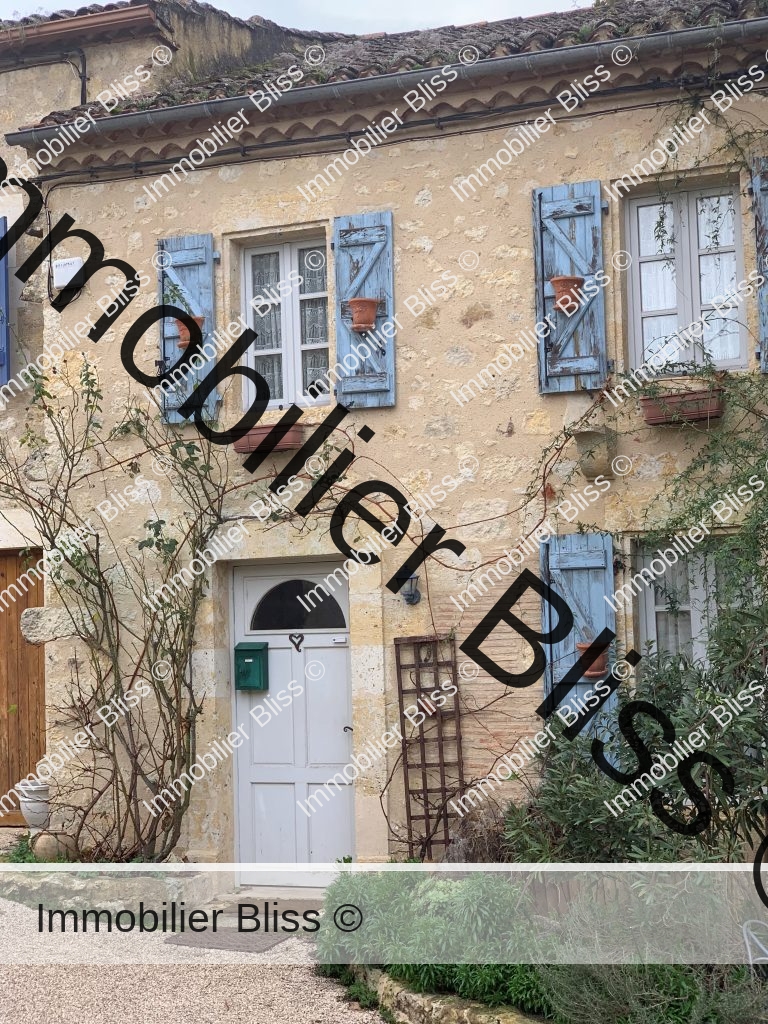 Toutes les mesures sont approximatives
Aéroport de Toulouse
111
Km
Frais d'agence inclus (6%) à la charge du vendeur
At the heart of the village, on the tip of the ramparts, this property is a charming one bed-roomed "cottage" style house, dating back to the sixteenth century, and having conserved much of its period charm.
Its pretty stone façade offers an immediate invitation inside, to a property which is just as welcoming inside as out.
We enter into the property directly, into the downstairs reception room. The room is snug and warm, an intense heat radiating from the Jotul wood-burner in the open fireplace providing the main source of heat for the property, although there are electric radiators throughout.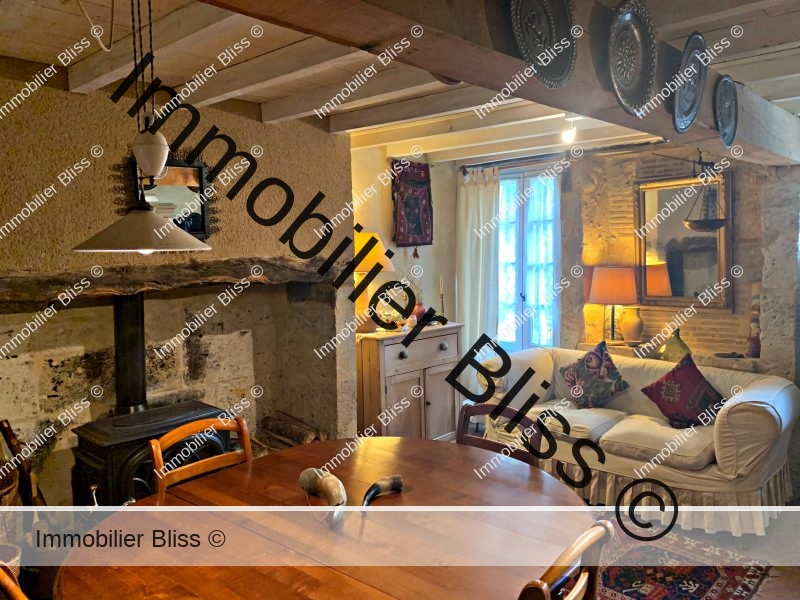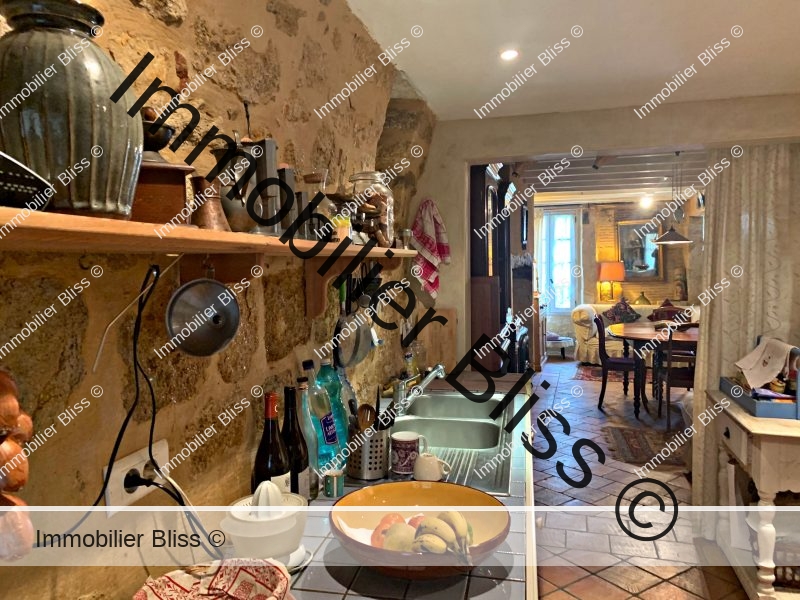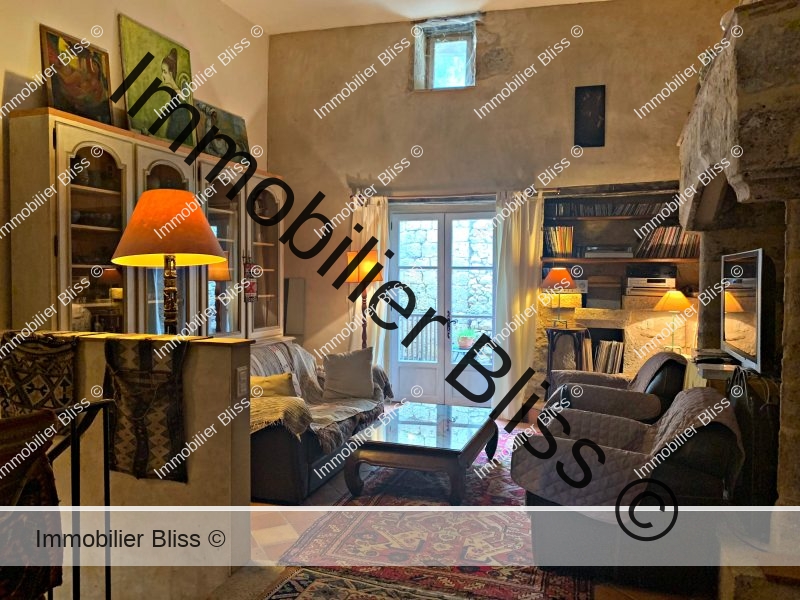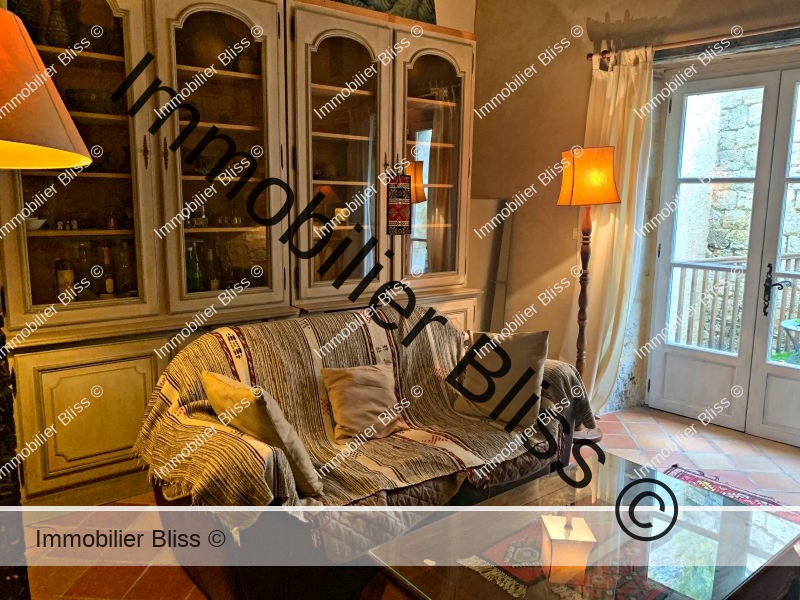 The downstairs sitting room houses the dining-room table and opens directly onto the kitchen and beyond the "coursive" or slip of courtyard which runs along the ground and first floor of the property with high walls to each side.
The kitchen is equipped with country-style wooden units and has a friendly "cottage' style" feel. The courtyard on the downstairs level is used to store the logs for the fire, and provides a small shaded seating area, which the current owner tells us is a delight on a hot summer's day.
One of the most remarkable features of the property is the original stone staircase, handsomely decorated by a wrought iron bannister. The staircase turns gracefully to the first floor, where we find a grander reception room, with a high ceiling, and an impressive original stone fireplace – which (although currently housing a TV!) graces the room in all its splendor. There is a glass door from this level to a small wooden balcony suspended over the outside courtyard area.
From here, there is an agreeable sense of distance and view over the valley from the ramparts.
On the first floor there is a double bedroom which overlooks the front of the property with a view to the church.
What this property lacks in grandeur, it makes up for in warmth and period charm.
The property has a more substantial feel that a mere gîte or holiday home. There is a warmth and comfort here and a wealth of period features which would provide a comfortable and affordable main place of residence, or a fine pied à terre in Gascony.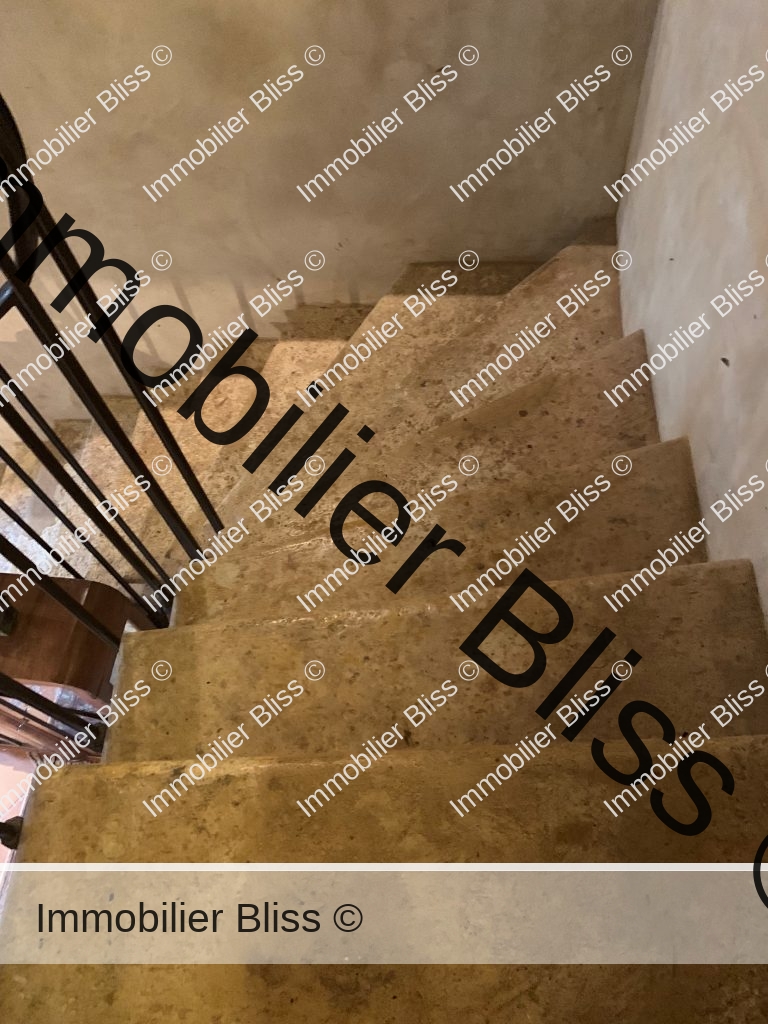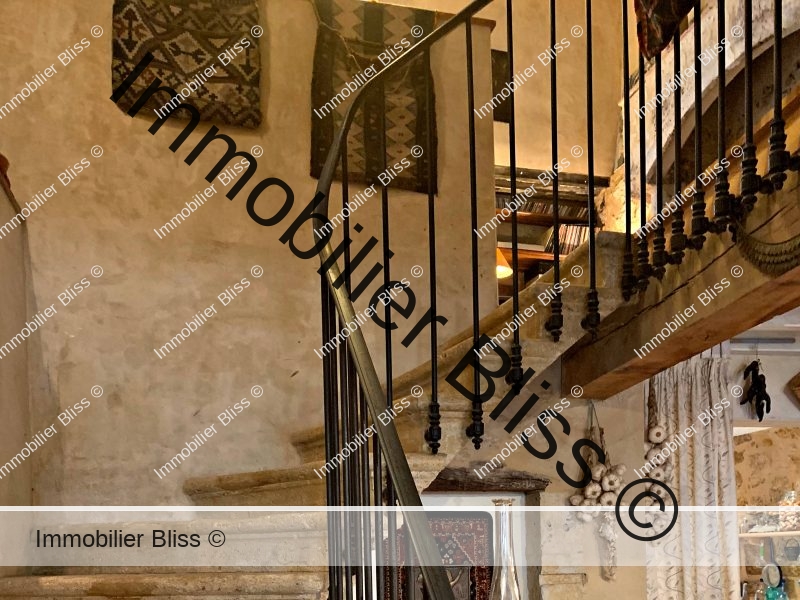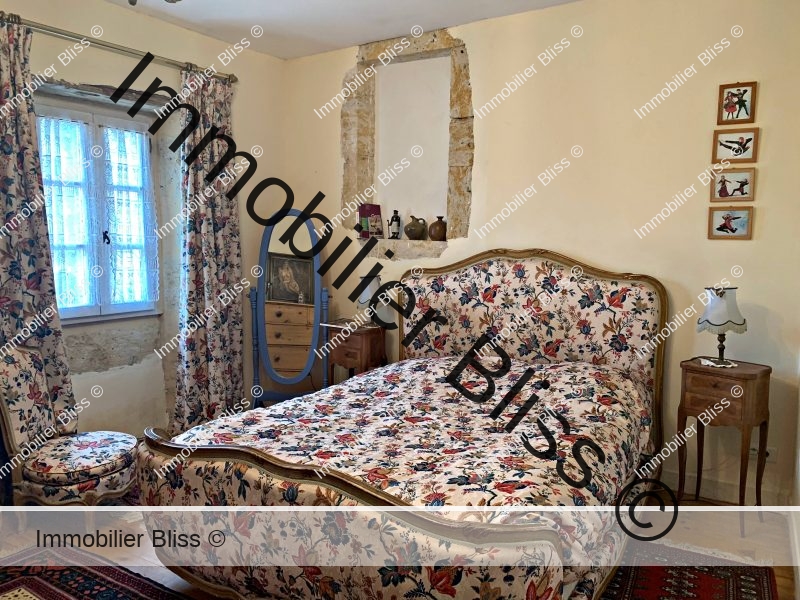 L'avis de Bliss pour cette propriété
Here at Bliss, we particularly like the medieval village and medieval stone features in the property.
More images…
Click images to enlarge