Town House
in Lectoure
With garden & view
This lovely old property in the heart of Lectoure is positioned in one of the town's oldest streets, and just minutes on foot from the many popular cafés and restaurants for which this vibrant market town is known.
The original old door opens onto the hallway from which there is a pleasant sitting room, separate kitchen and access to a magical suspended garden, which faces South towards to Pyrenees.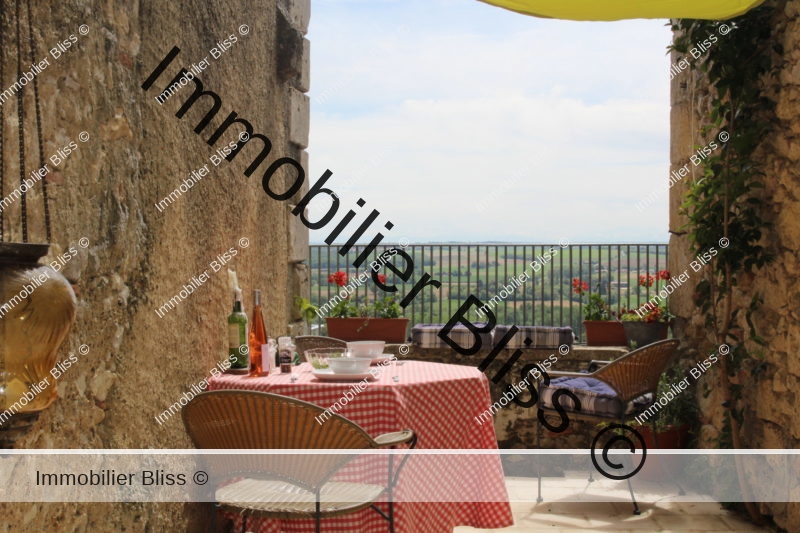 Measurements are approximate, not to scale

4
3
Frais d'agence inclus (5%) à la charge du vendeur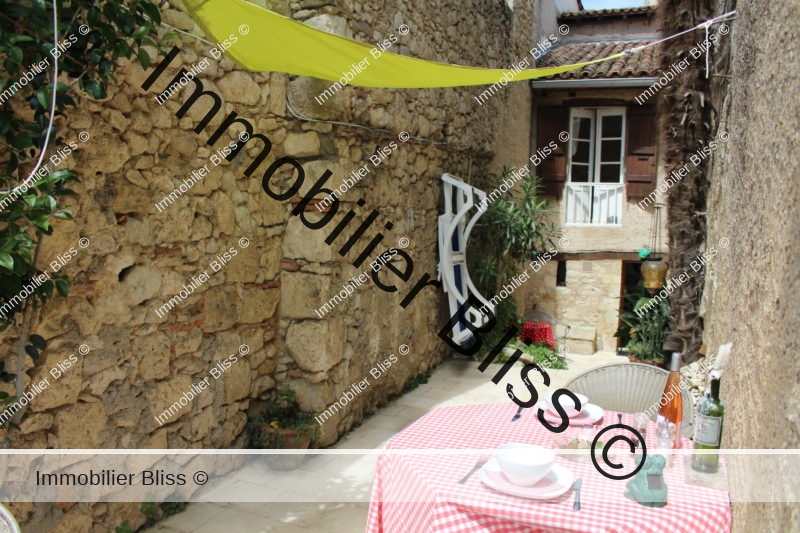 Upstairs, on the first floor, there are two double bedrooms. The first, East facing room, is light and bright with an old ornamental fireplace and plenty of wardrobe space. The second overlooks the courtyard garden and faces South. On this level, there is also a generous bathroom, with bathtub, double vanity unit, and WC.
On the second floor, the loft has been converted into a large bedroom, which offers plenty of extra space.
The garden must be one of the most charming in the town! Flanked by ancient stone walls on each side, the garden is beautifully planted and hosts a large palm tree. The eye is led irresistibly towards the South, and the far-reaching views over the horizon. The garden is framed by a low stone wall at the end, and although compact is spacious enough for a dining-table and an impression of space, light and distance over the horizon.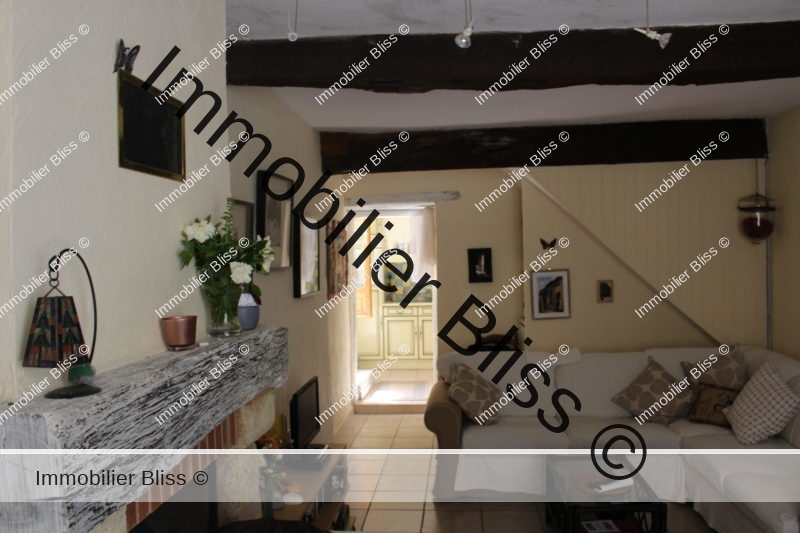 The garden is entirely private and has the feel of a secret "look out" over the countryside, perched up on high and dominating the rooftops of any neighbouring properties.
This is a perfect home to lock up and leave, or for a couple who wish to live in the heart of town while retaining some outdoor space. What the garden lacks in charm, it makes up for a thousand-fold in charm and character. It is truly "un petit bijou."
The current owner has let the property for many years, to friends and tourists, and it has always proven popular with visitors to the town or local thermal centre.
Here at Bliss – we particularly love (you guessed!) LE JARDIN! – as well as the medieval feel of 'old-town' Lectoure as well as the total privacy the property affords.
It is also worth noting, that for buyers who are interested in extra room space with a separate garage, the vendor is marketing the two-bedroom property next door with BLISS IMMOBILIER. Please inquire for further details.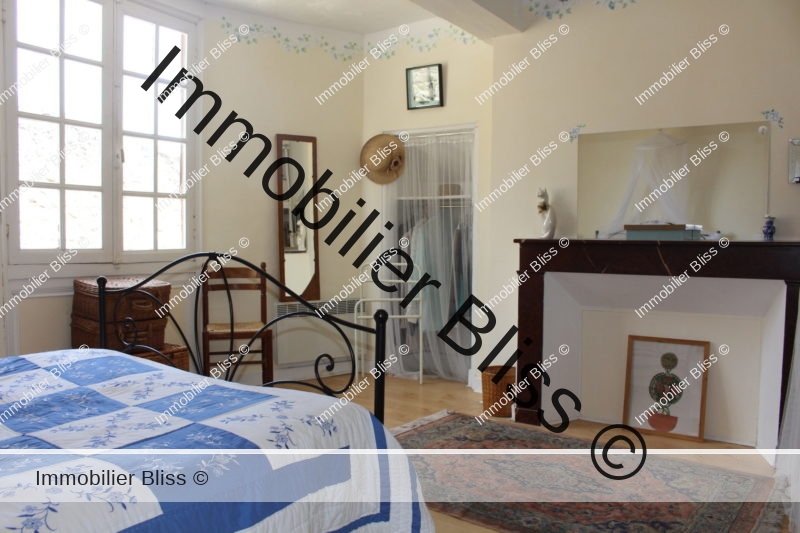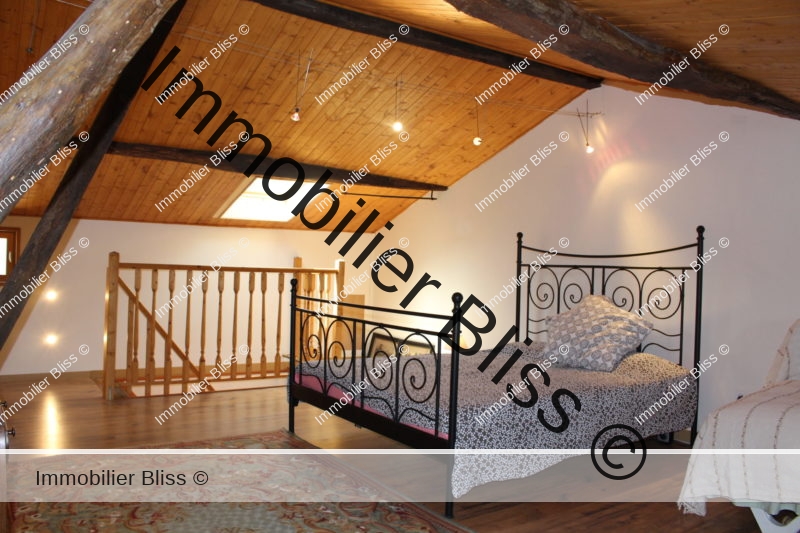 More images…
Click images to enlarge