Elegant maison de maitre
18th century
close to Fleurance - Lectoure - Saint Clar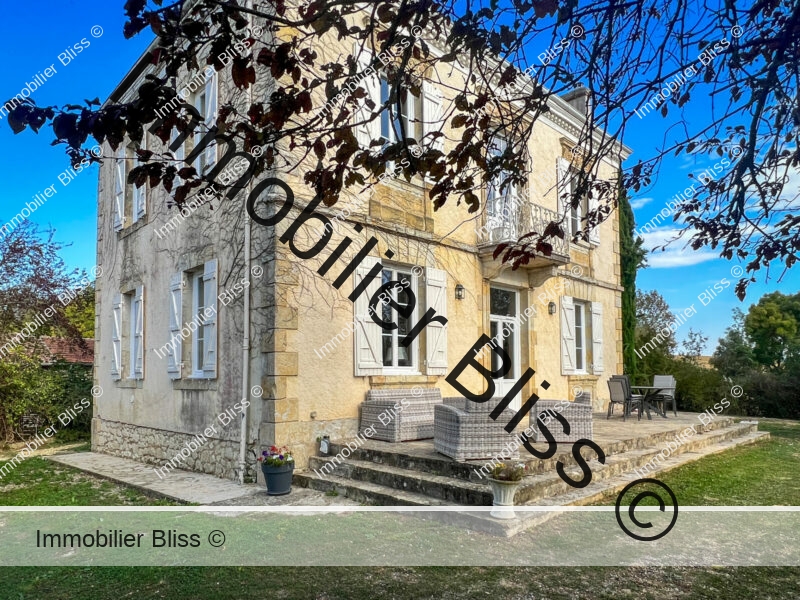 Toutes les mesures sont approximatives
Proche de
Fleurance
Lectoure
Saint-Clar
Overview
This elegant 18th century town house has been recently refurbished to a high standard and is immaculate.
It is a lovely blend of the traditional maison de maitre and a fresh contemporary interior.
The property will appeal to lovers of high ceilings, original parquet floors and elegantly decorated rooms throughout.
With long-reaching views over the countryside, this property is a perfect compromise between town and countryside – with all the benefits of a good sized garden with mature trees, and the convenience of three market towns close at hand : Fleurance, Lectoure and St Clar.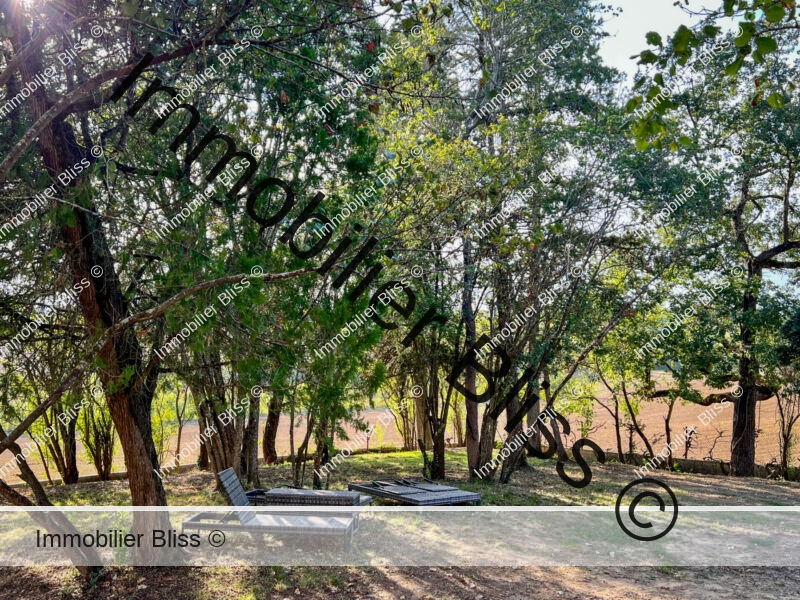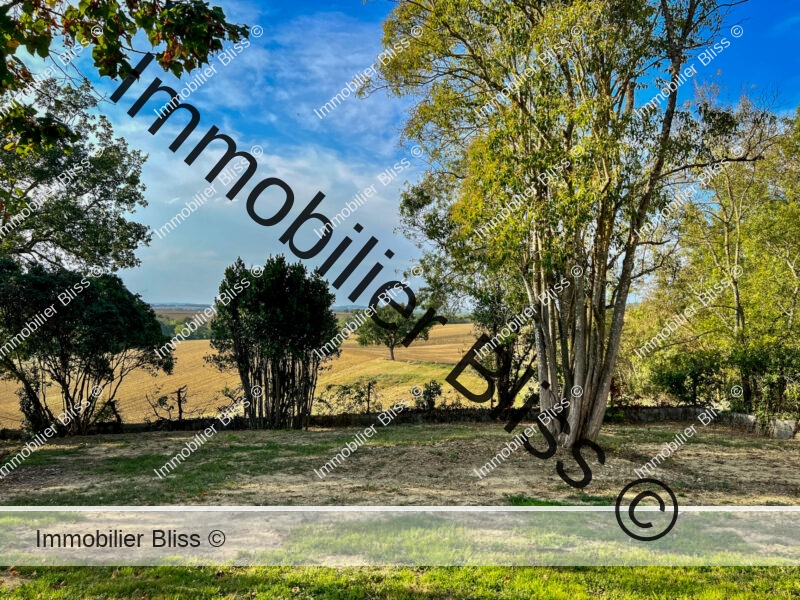 The Inside
The original front door opens onto a large and traditional central hallway.
With doors and windows at each end this light-filled space is currently used as an extra reception/ dining-room and is dressed with a table and chairs as the original Gascon hallways were once used for dining – so this choice is in keeping with original traditions.
The hallway ceilings are high and the walls
 white – an entrance which is in total keeping with this elegant home
To the left of the reception hall, double doors open onto the reception room, with tall windows overlooking both the front and side of the property.
There is a central fireplace.
Across the hallway from the reception room, there is a light and bright kitchen, that has just had new white units fitted. The kitchen gleams! – and being absolutely spotless, appears to be barely used. This space will delight anyone who dreams of a elegant new workspace.
At the far end of the hallway, next to the kitchen, a second room is currently undergoing refurbishment – and is soon destined to become a snug or study. Photos to follow as the work progresses.
To complete our tour of the ground floor, we visit the downstairs shower and laundry room. With a black sink with a high mirror above it and dark tiles, this elegant space is in perfect keeping with the rest of the décor.
There is also a separate WC/cloakroom on the ground-floor.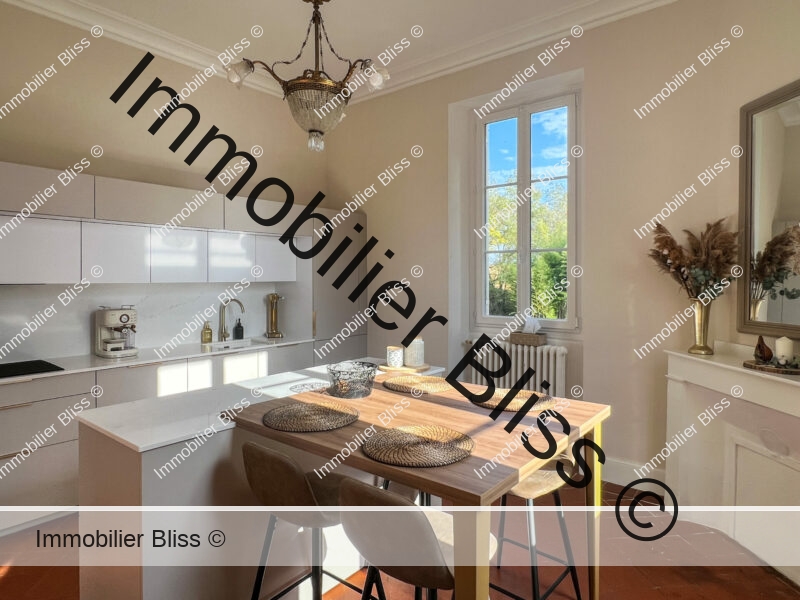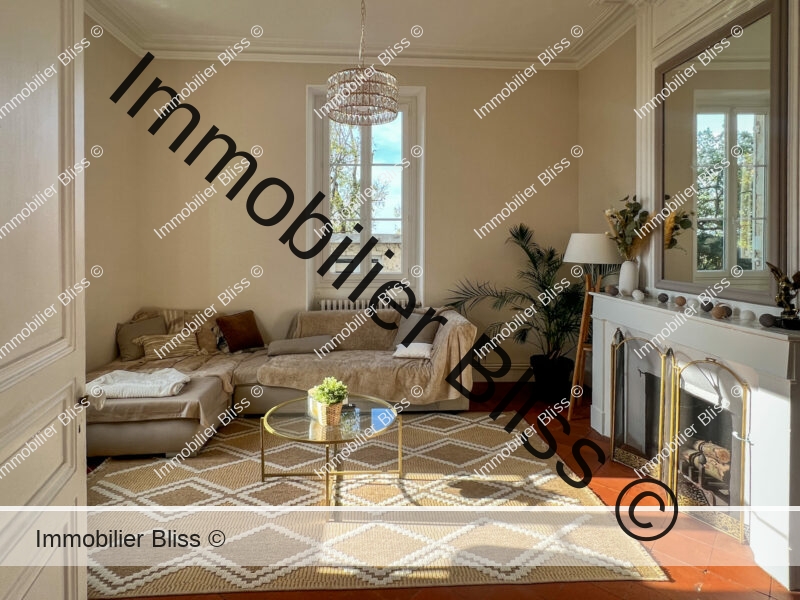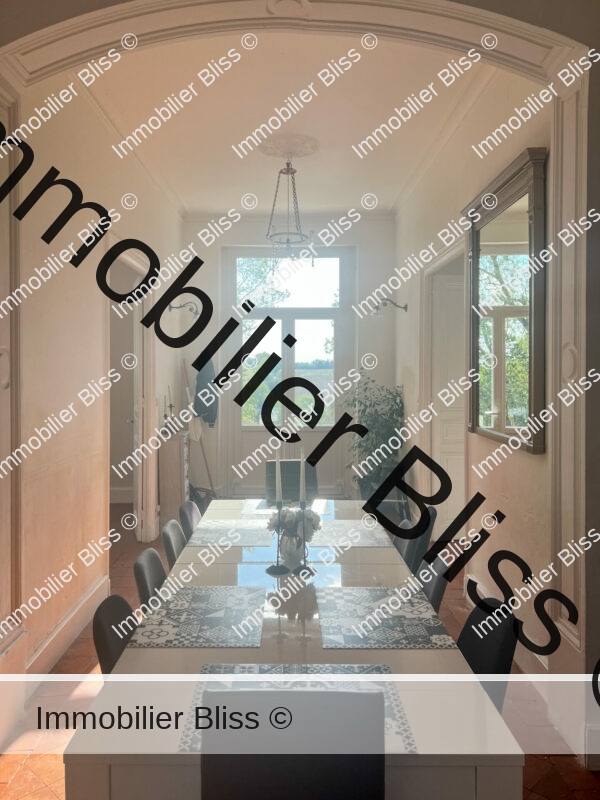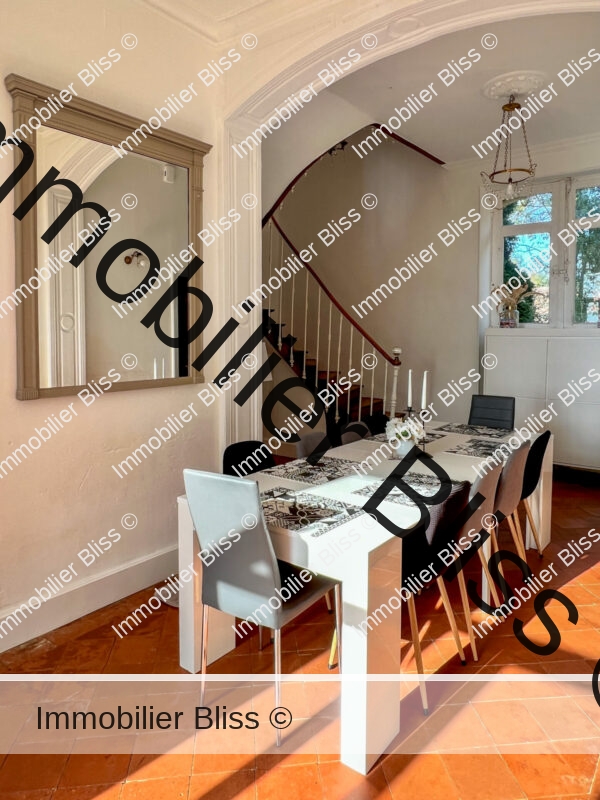 The first floor
The original turning staircase is a lovely central feature to the hallway and compliments the style of the building.
Upstairs on the first floor, there are three double bedrooms – two to the front, both with double aspect windows, and one to the side – currently used as a spacious dressing-room (easily converted back into a good sized bedroom).
There is a shared family bathroom on the first floor with two sinks, a shower and a separate WC.
The staircase continues to the second floor and to the attic space above.
Outside there is a large outbuilding for storage and the tractor, etc.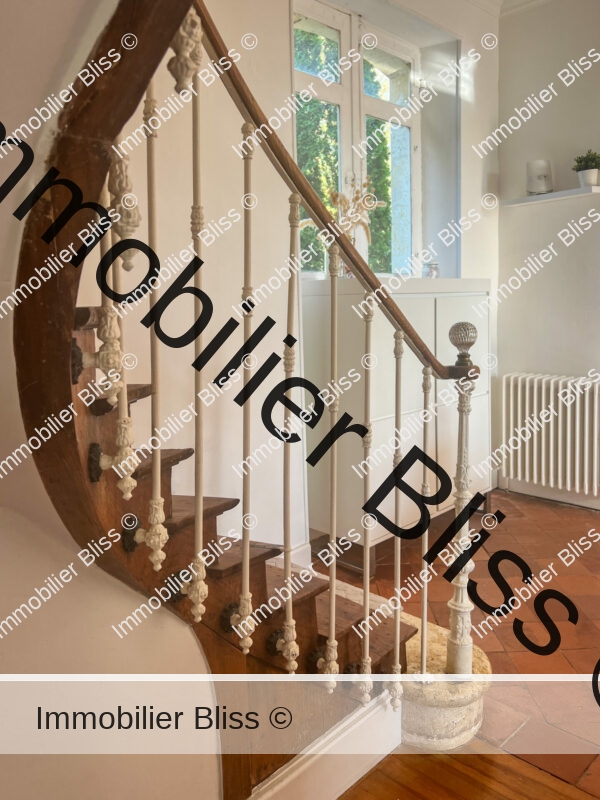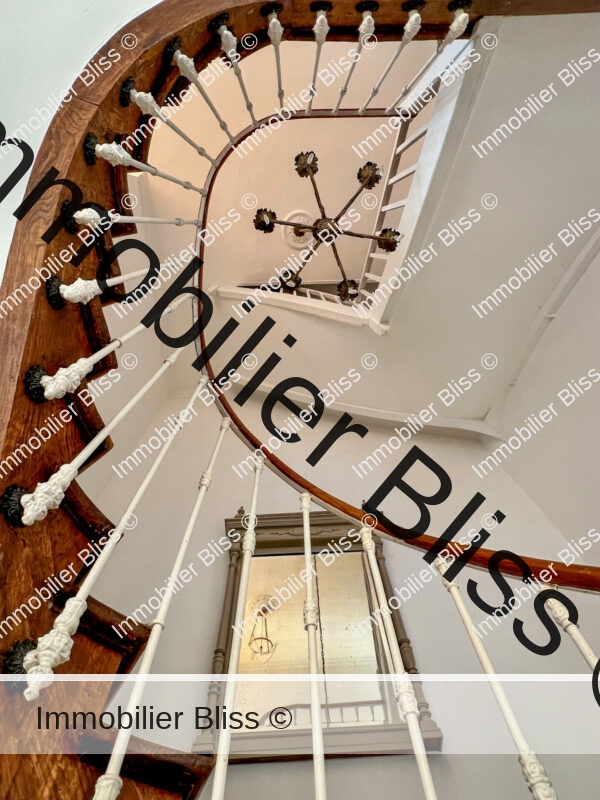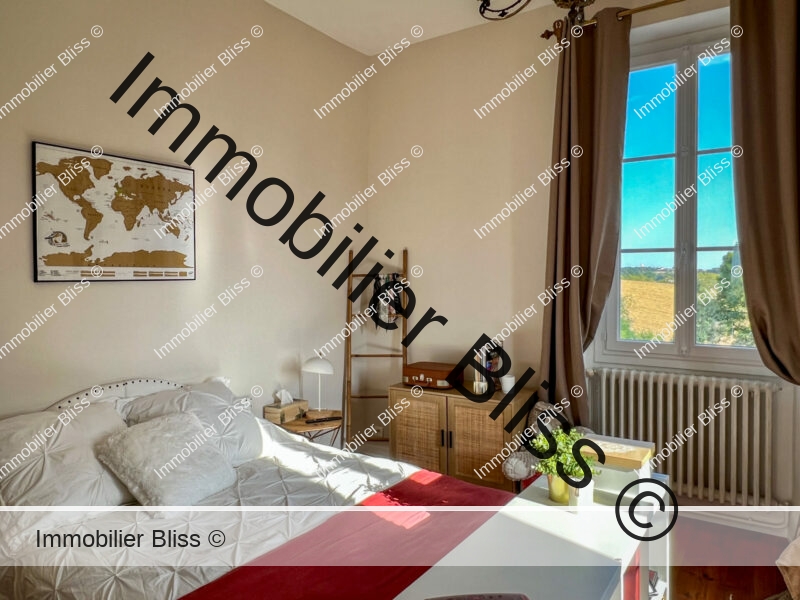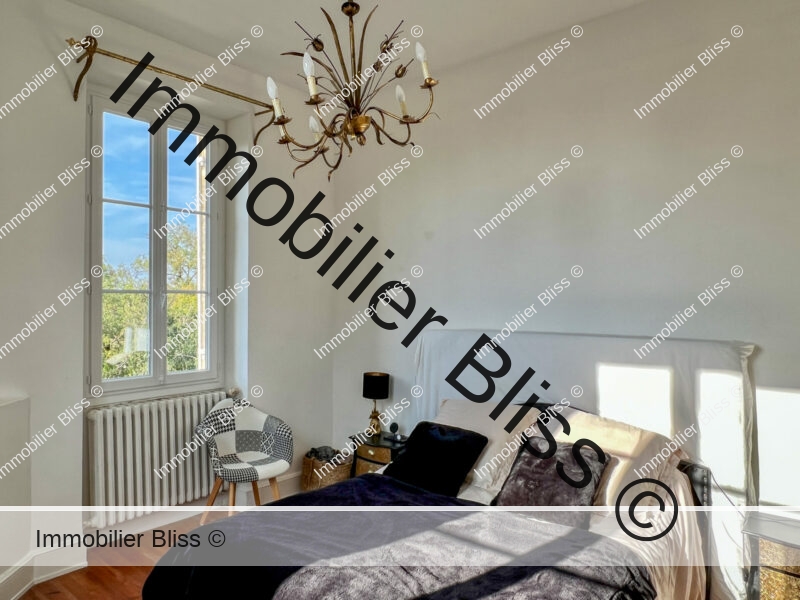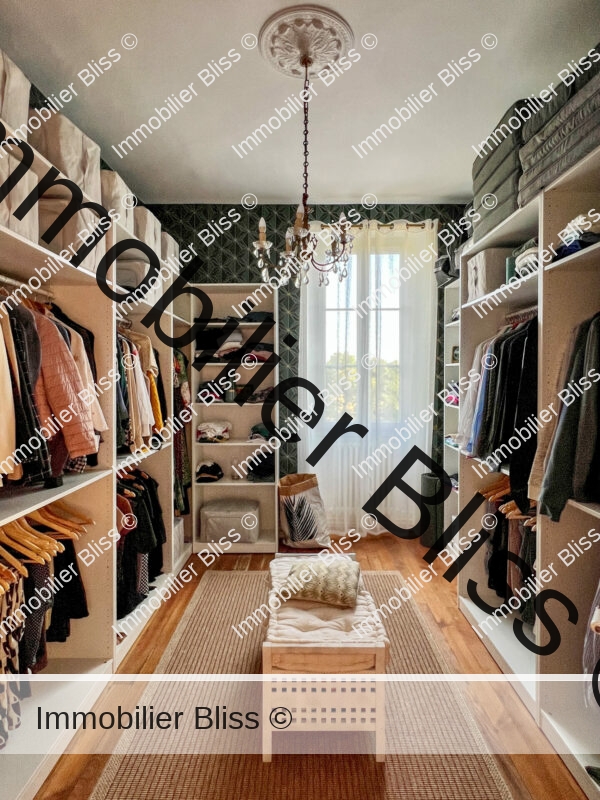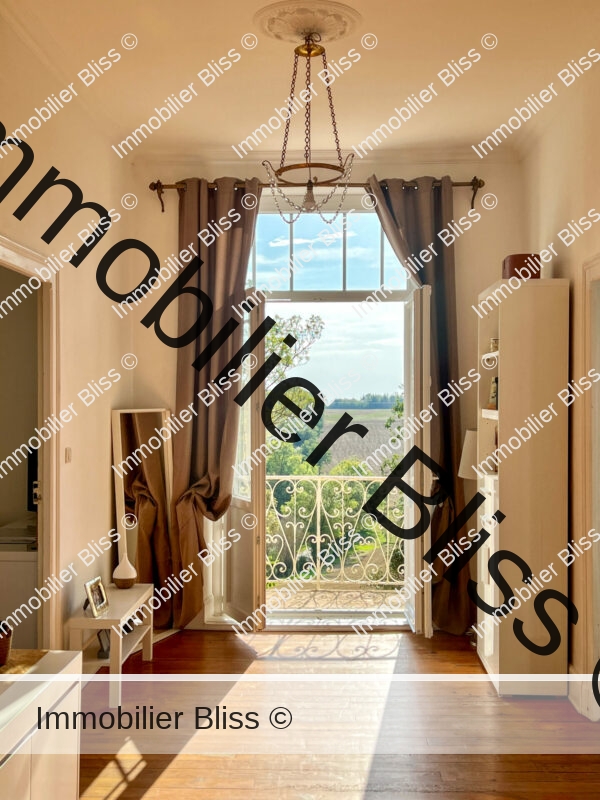 If this property were mine
Unless a family should require only two double bedrooms, I would convert the large walk-in dressing room back into the third bedroom.
There is a possibility, the current owner tells us (not checked by BLISS) of adding an ensuite bath or shower into the front bedroom that sits above the downstairs reception room – on the same side as all the water pipes and sewage pipes.
Outside, the once naturally filtered pool became so natural it converted into the playground to a hundred frogs. The current owners blocked the pool in and tidied up much of the overgrown bamboo and wilderness. We know there was once permission for a pool in this garden, so with relevant planning permission, I would be hopeful I could put a new (filtered!) pool back into the garden.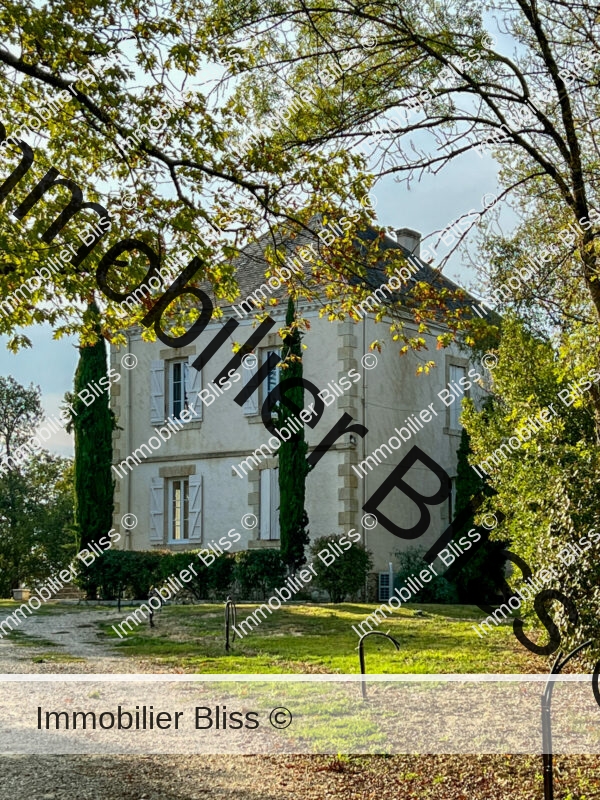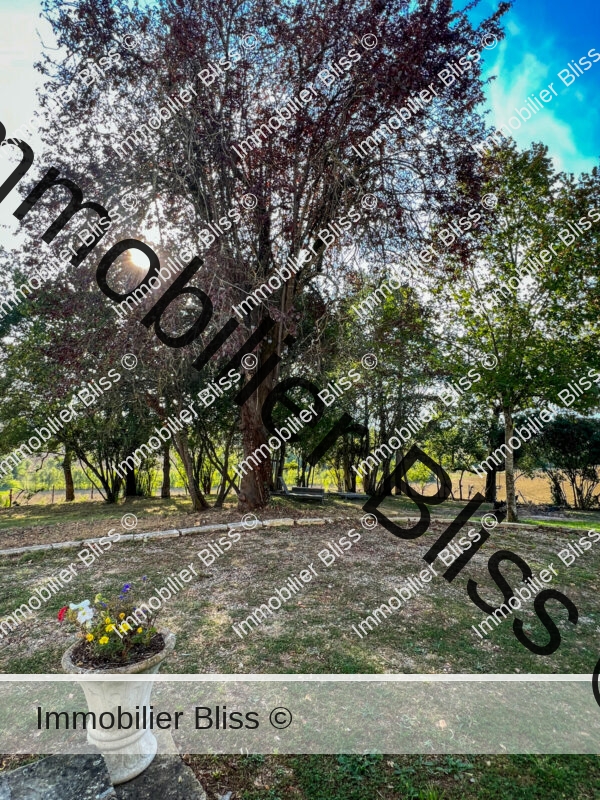 Who might like this property?
This property will appeal to anyone looking for a property both easy to manage and ready to move into, with little need – if any – for any decorative work.
It is also perfect for easy access to three local markets and supermarkets – with Fleurance, Lectoure and St Clar all in easy reach; perfect for anyone wishing to access schools, shops and restaurants by car in a few minutes.
Avoid this property if you are looking for a sprawling house with reception room after reception room, and five ensuite bedrooms and bathrooms. All available room space has been used and this property remains a 3 bedroom property – currently with two shower-rooms, a reception room and a snug.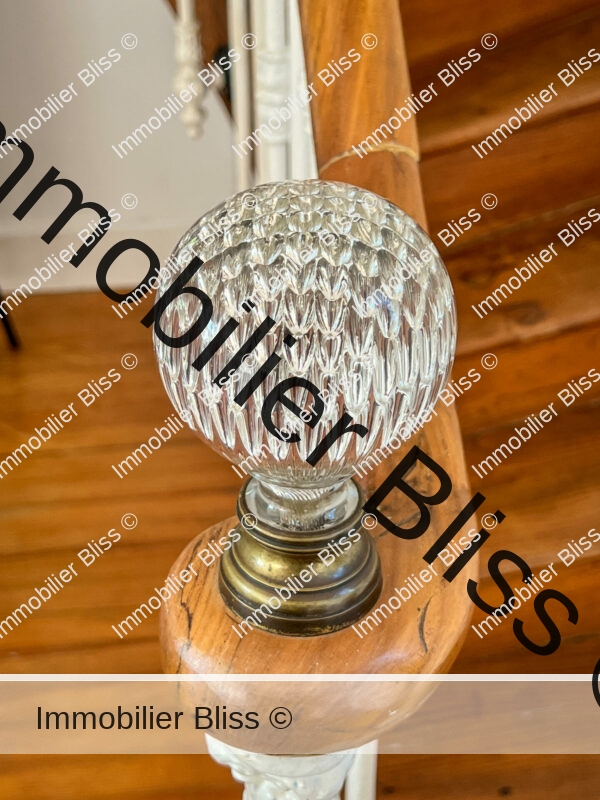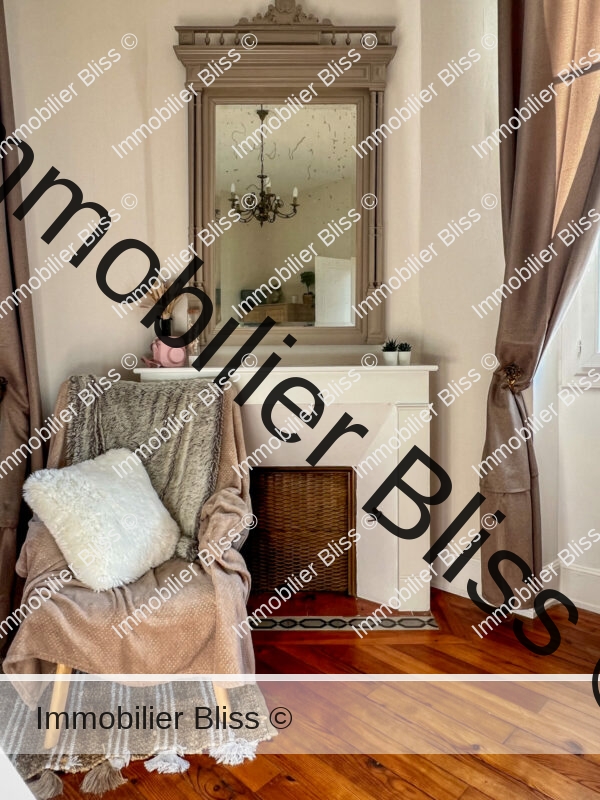 Our thoughts here at Bliss
This property is filled with light. Even on a miserable winter's day it is hard to imagine feeling negatively affected from a lack of seasonal light in this house. Most rooms have high double aspect windows all of which overlook the gardens.
The style is pure 18th century –  the property having undergone much internal restoration in keeping with its architectural style.
The property is private but not isolated, with a neighbouring property to the side hidden behind the foliage.
We love the floors and windows and the sumptuous sweeping staircase. The bedrooms are comfortable and inviting – presented to five star gold standard. Like Goldilocks at the end of a hard day – both the front bedrooms are an invitation to a luxurious rest – and it is hard to decide which one to choose. The layout is simple. There is an almost open plan feel to the ground floor, with all the ease and flow of an appartment.  This is not an overly complicated or sprawling house.
If a manor house can be described as compact yet manageable; both simple and elegant, then this is it! One could live here just as easily alone as with a family – on the edge of town, thus being private yet not isolated. From the point of view of management, the house itself feels easy to maintain and upkeep. When the double doors downstairs between kitchen, hall ans reception are flung open, there is all the ease of living here reminiscent of a grand appartment.
More images…
Click images to enlarge
Key words
Light
Elegant
Bourgeoise
High ceilings
Compact
Accessible
Private
Central (not remote)
Approximate measurements
Basement
Cellar: 26.30 m²
Ground floor
Entrance: 26.30 m²
Living room: 18.30 m²
Laundry room: 5.40 m²
Cellar: 12.30 m²
Kitchen: 18.35 m²
1st floor
Landing: 21.05 m²
Dressing room: 12.75 m²
Bedroom 1: 18.15 m²
Bedroom 2: 14.60 m²
Clearance: 2.15 m²
WC: 0.70
Bathroom: 5 m²
Outside
Garage