Contemporary property
with stunning poolside views
A modern box of delights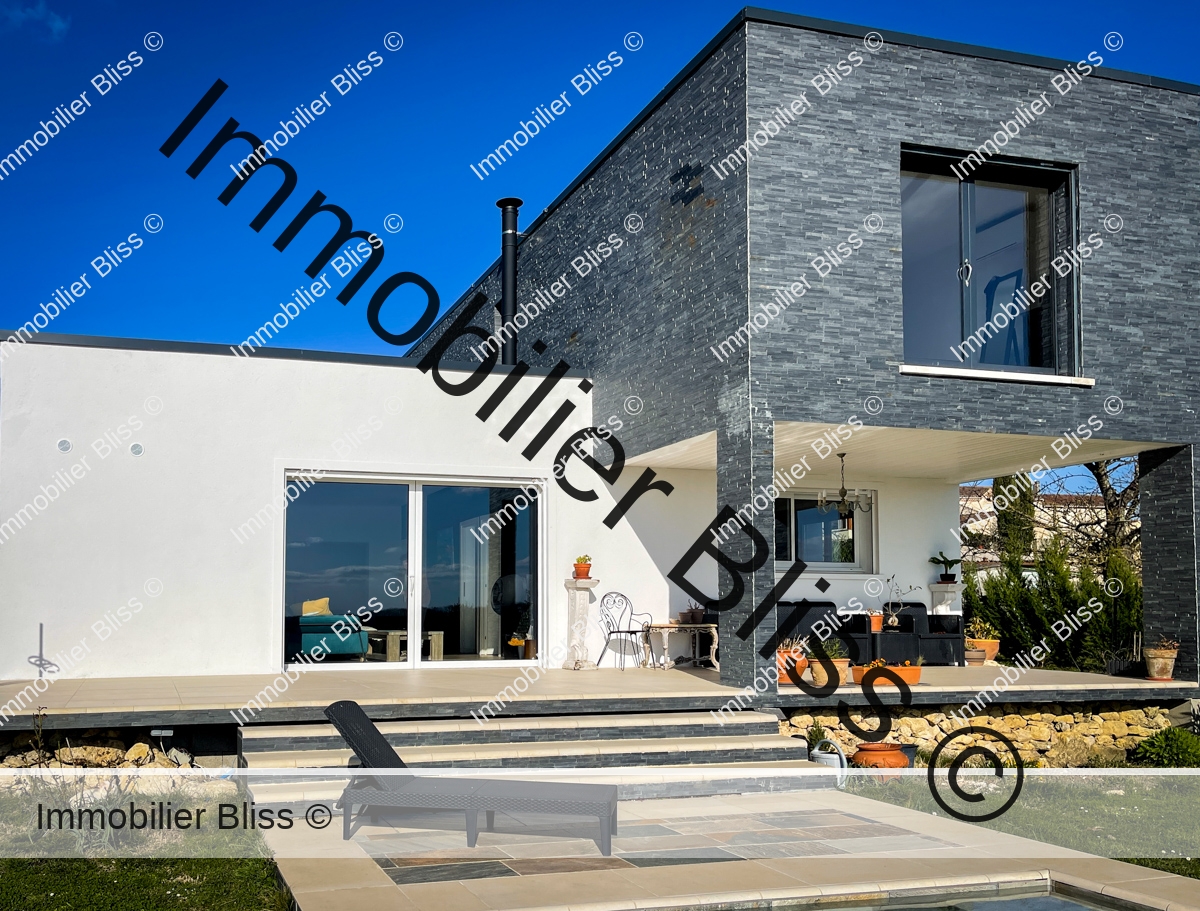 Toutes les mesures sont approximatives
Chauffage
heat pump, electric
Aéroport de Toulouse
120
Km
Frais d'agence inclus (5%) à la charge du vendeur
Overview
This contemporary property was built in 2018 and faces the south, with far-reaching and lovely uninterrupted views over the surrounding countryside and the mountains beyond.
The property is crisp, clean, and full of light, with over 1100m2 of land.
The main reception room overlooks the gardens and a beautiful, recently fitted salt pool which allows for real exercise, measuring 3m x 10m in length. The base and sides of the pool are tiled.
Being of a recent design the property has an excellent energy rating and is of ecological design. It is comfortable, well-insulated and built to the highest standards.
The property is heated by a heat-pump with additional air-conditioning on the first floor for the master bedroom.
The master bedroom is a fabulous room, spacious and filled with light with a panoramic view over the Gascon countryside.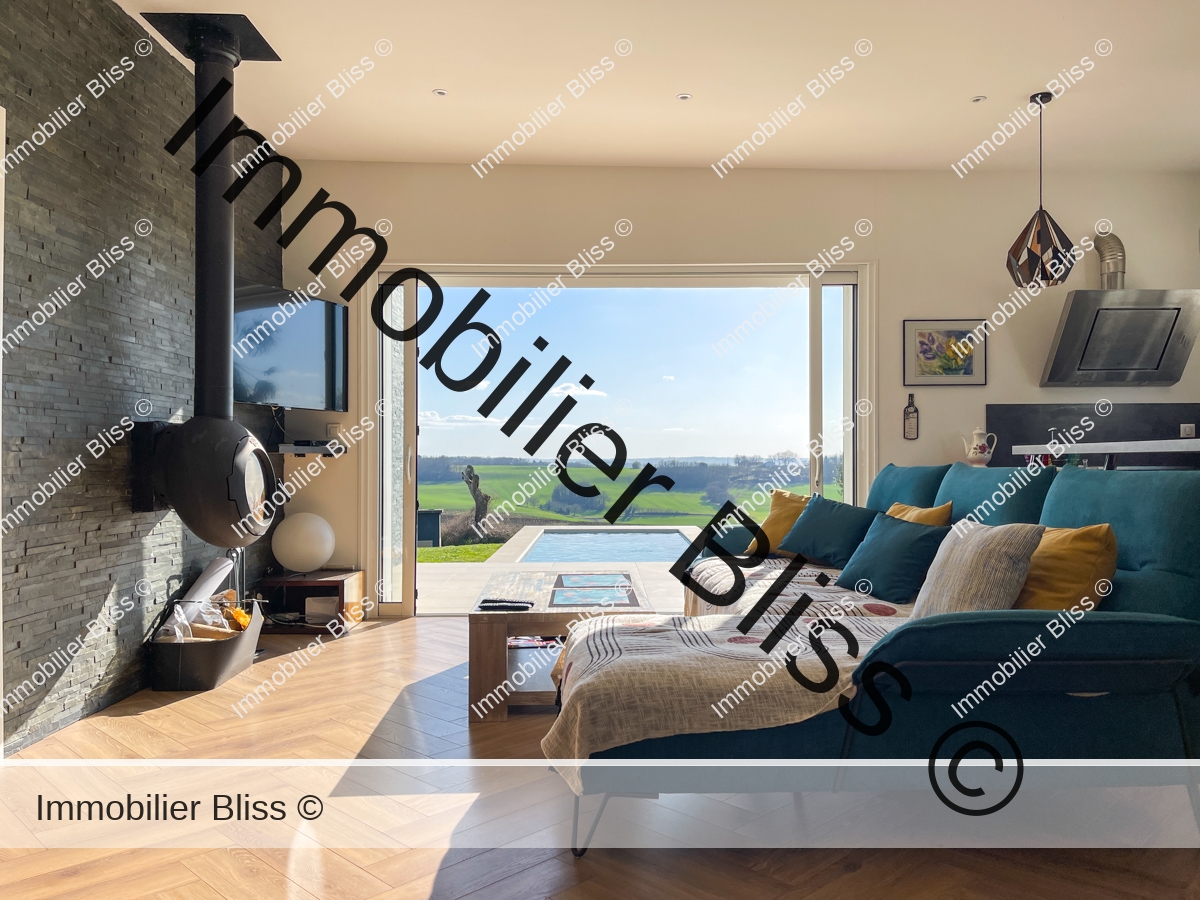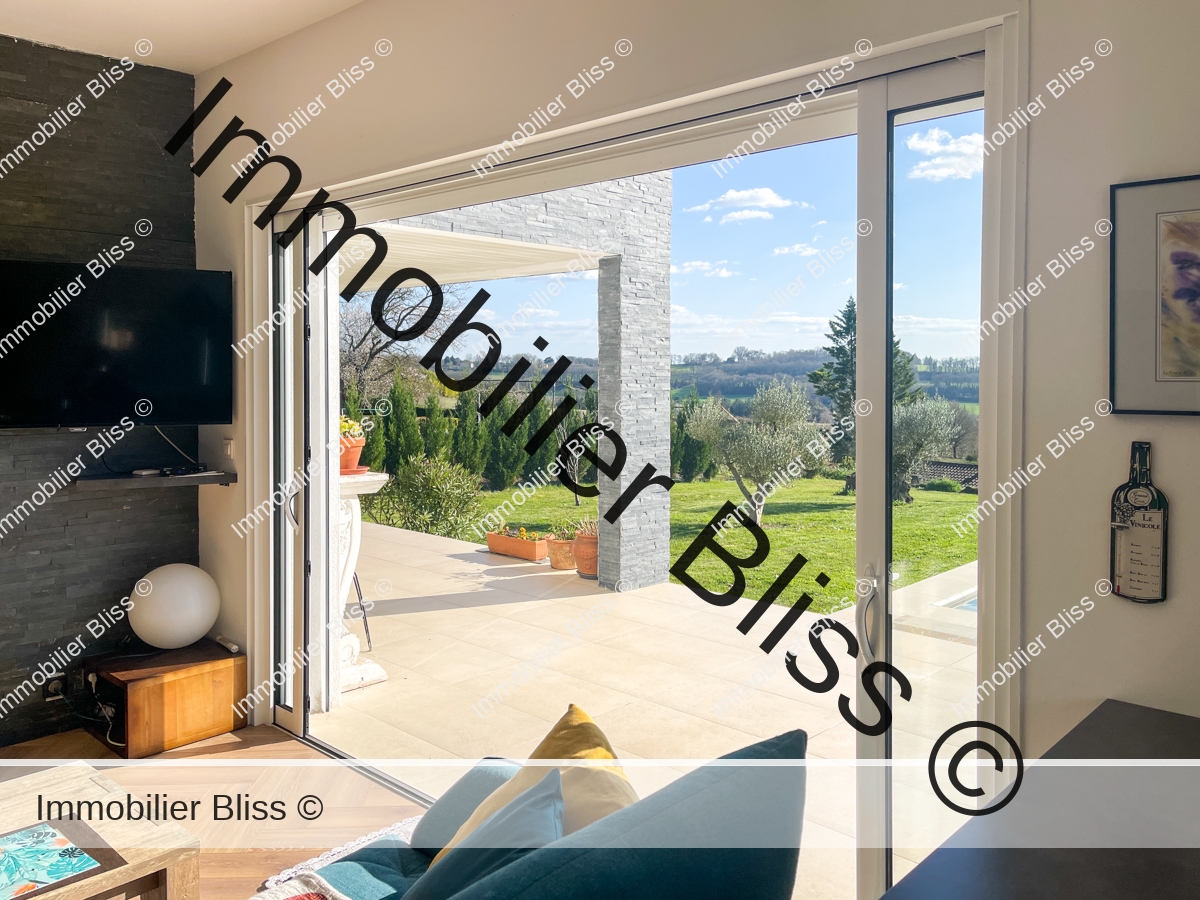 Ground floor
Open-Plan kitchen / reception room: 49,66 m²
(southwest, suspended GODIN wood-burner, stone-tiled floor)
Additional part of main reception: 18,24 m²
Bedroom 1 / study: 15,55 m²
Bedroom 2 / study : 12.81 m²
Shower Room: 3,97 m² (plus a bathroom Storage room: 1.63 m²)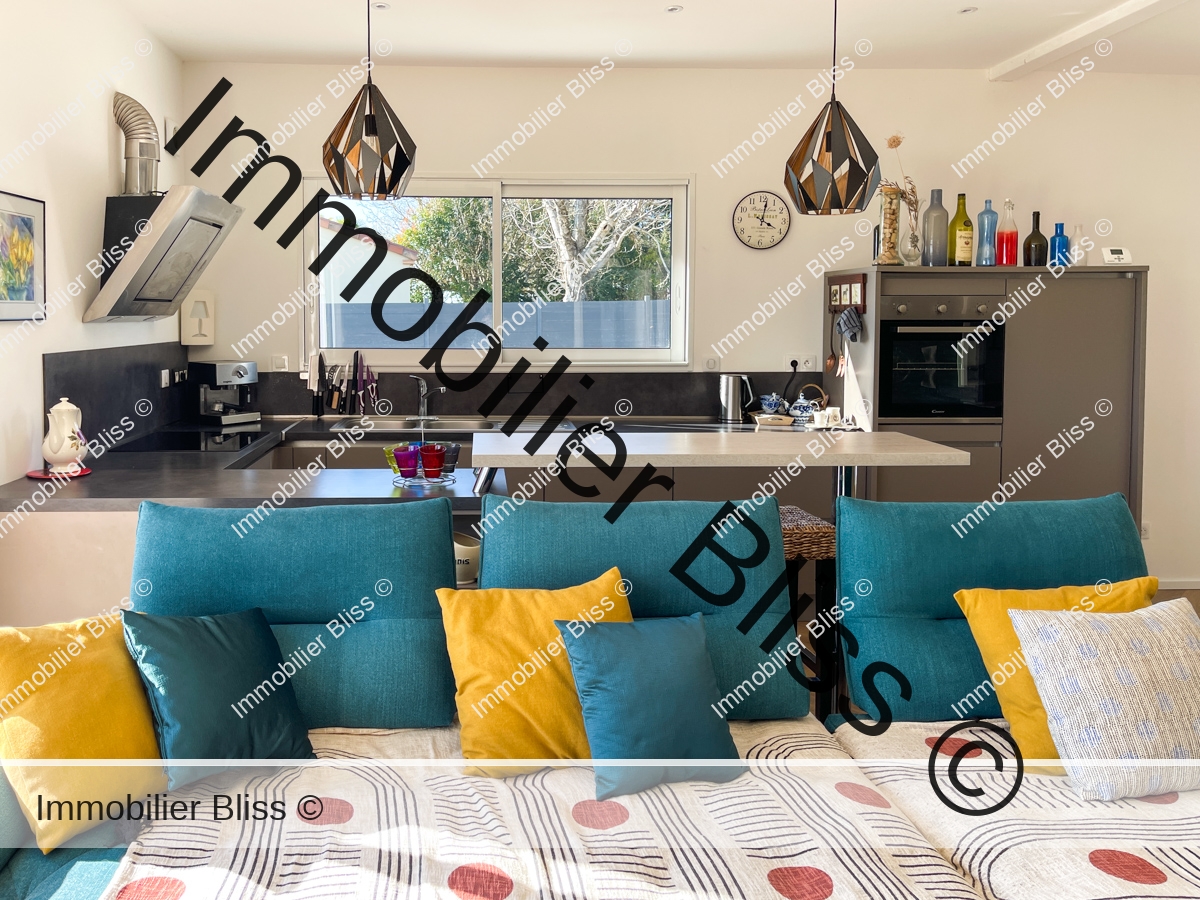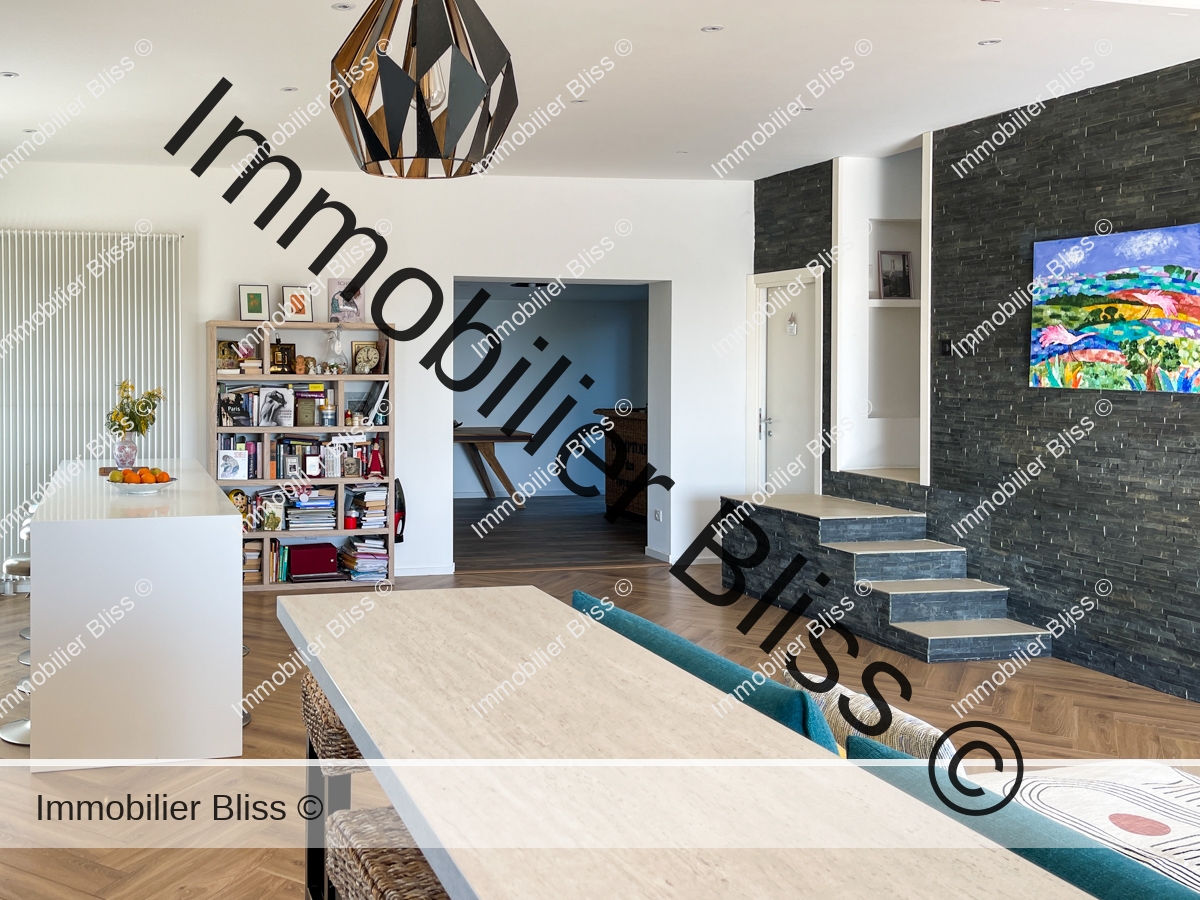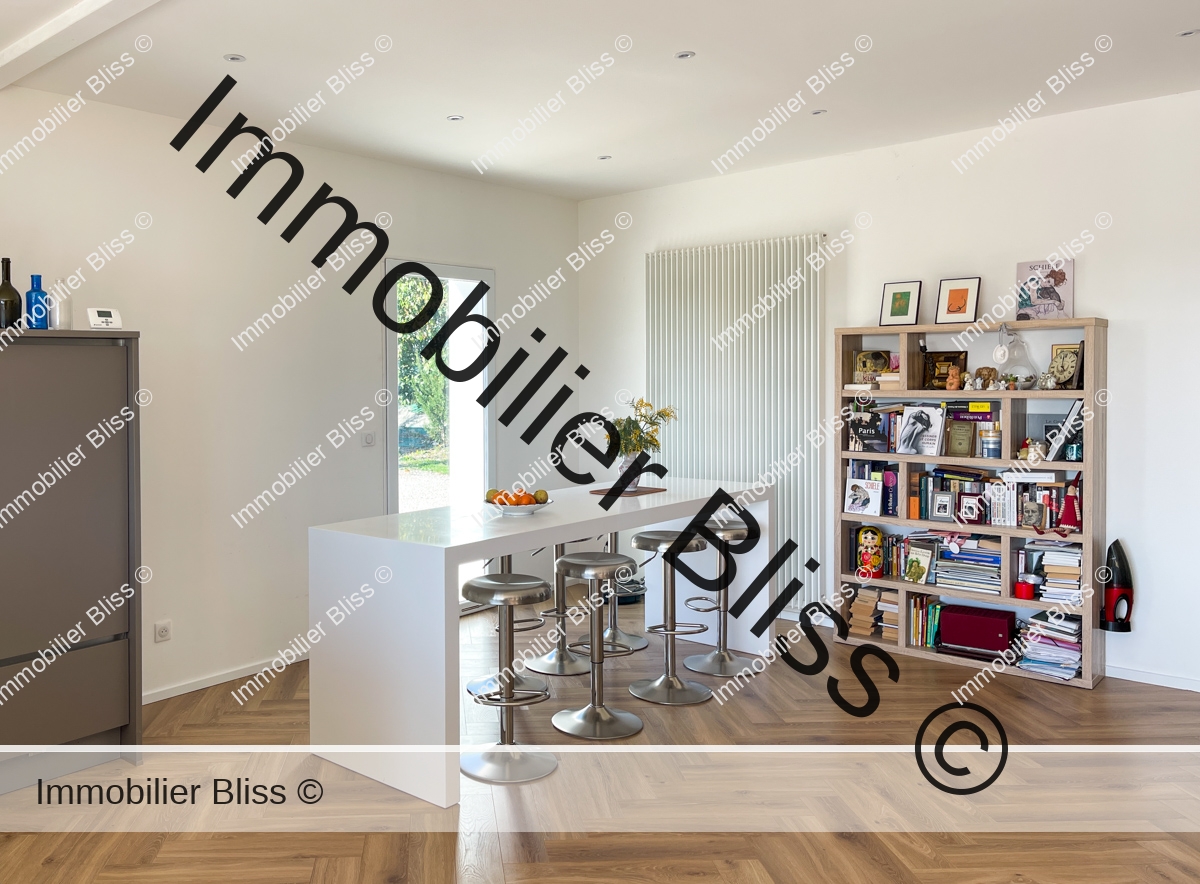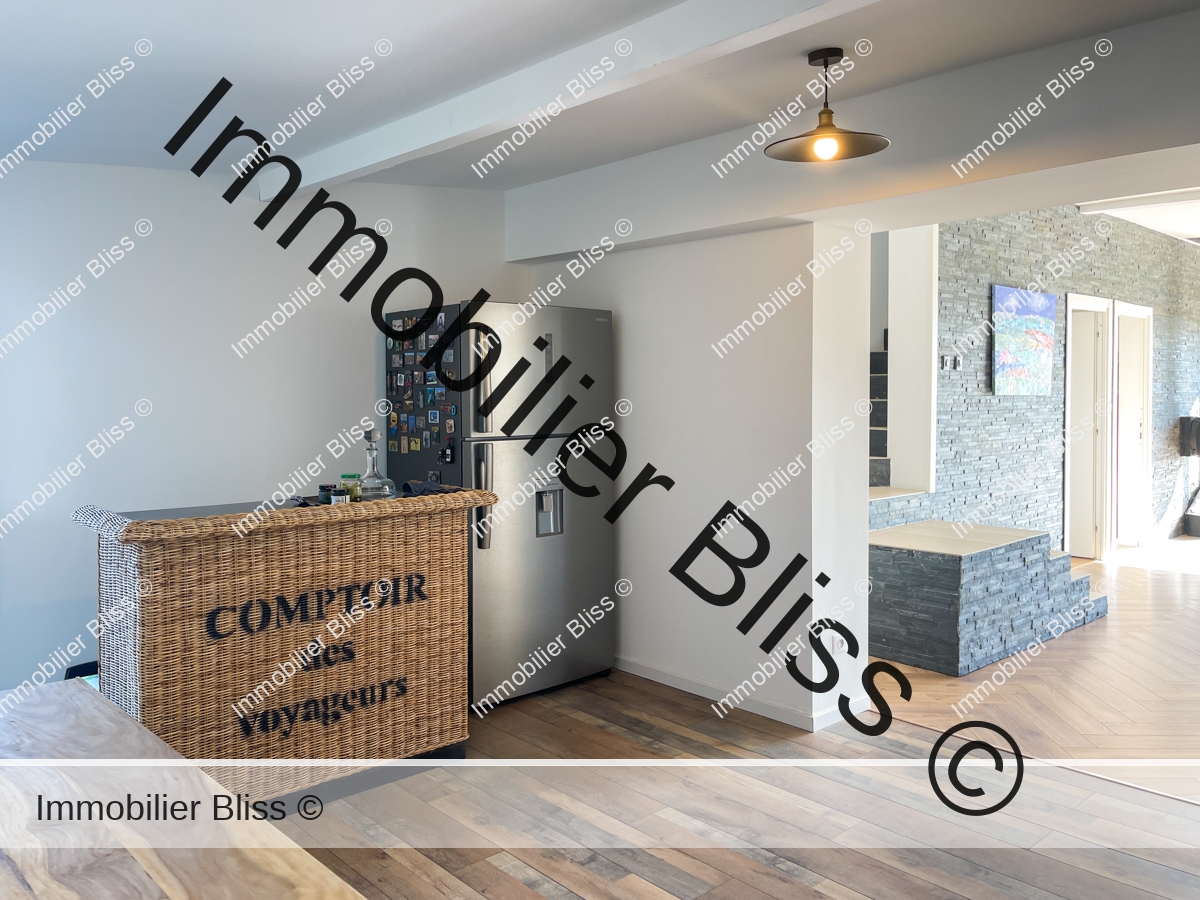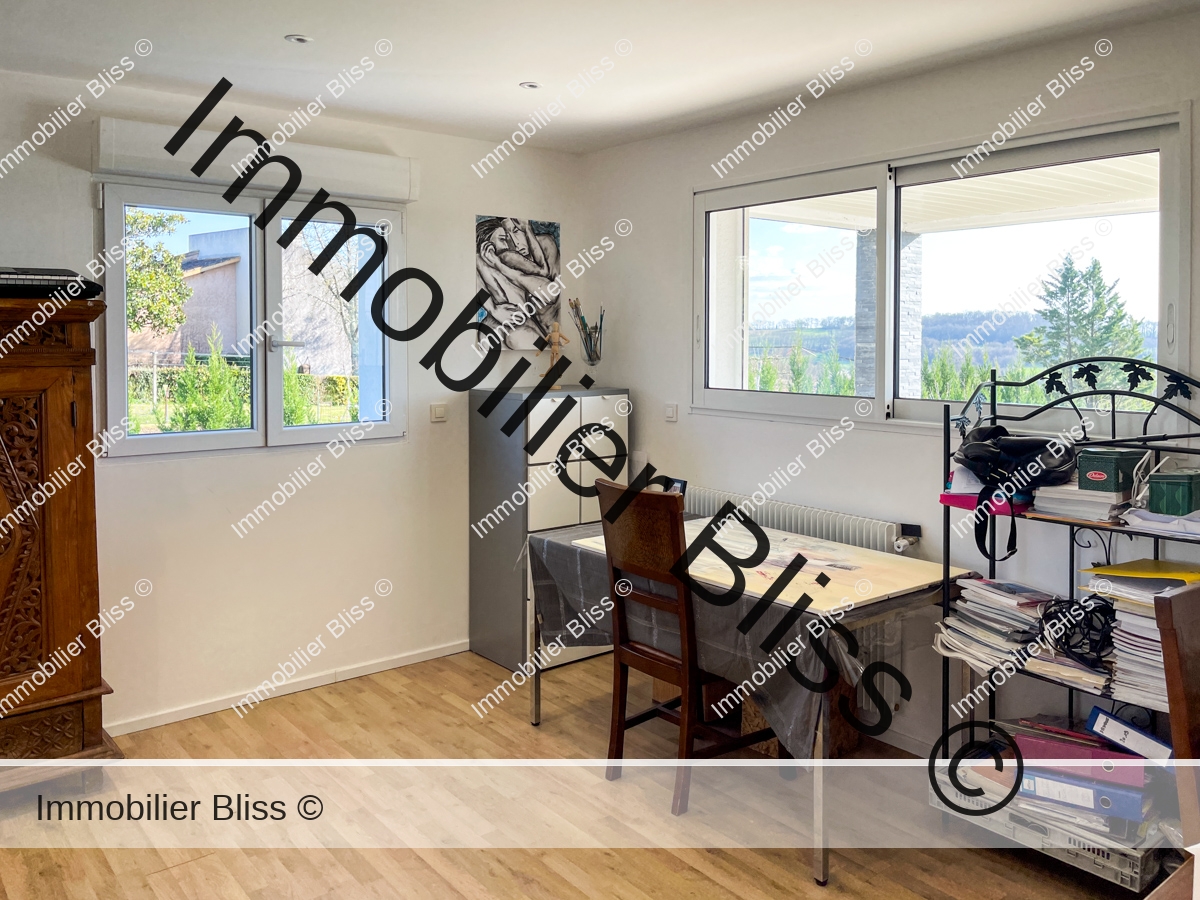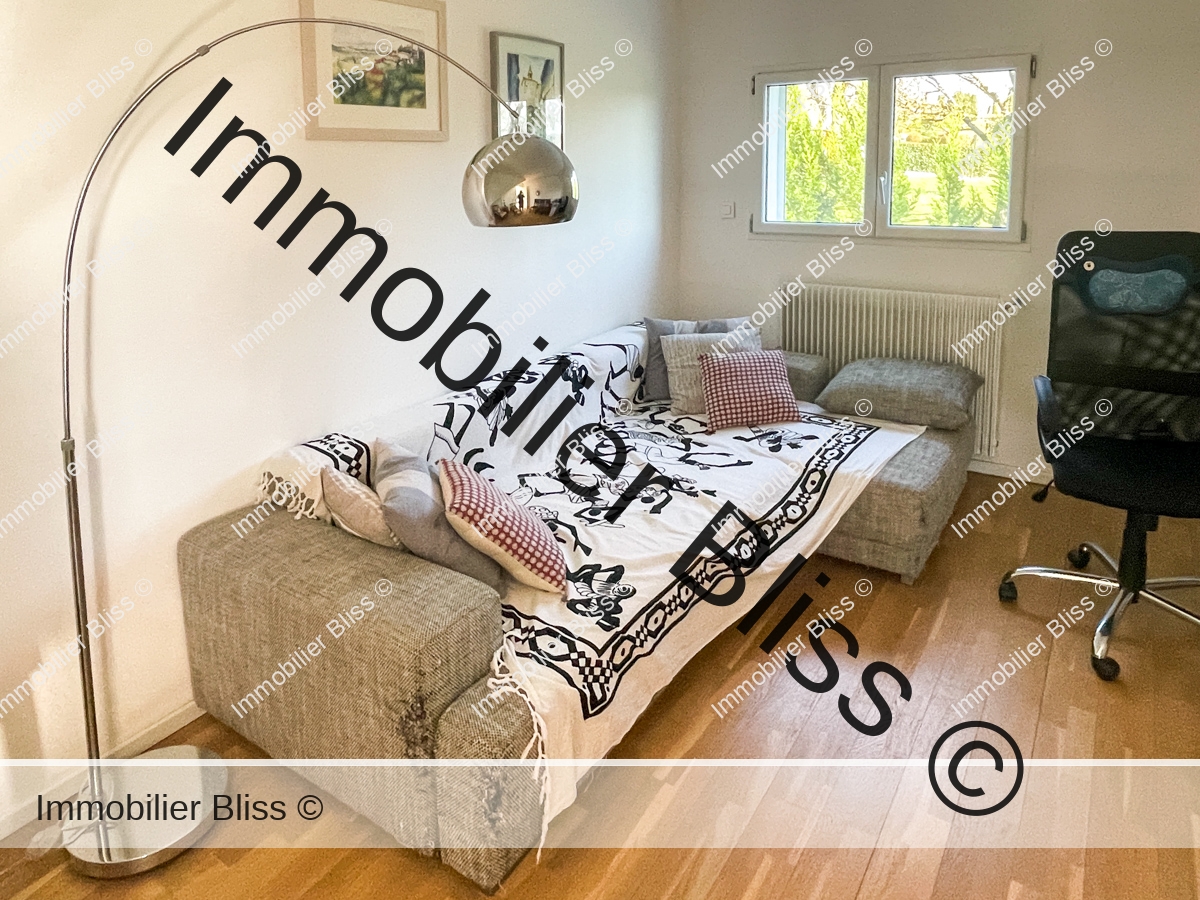 First Floor
Landing: 5,62 m²
Bedroom 3: 19,13 m²
Dressing : 7,72 m²
Bathroom : 10,46 m² (including a sauna 2,71 m²)
WC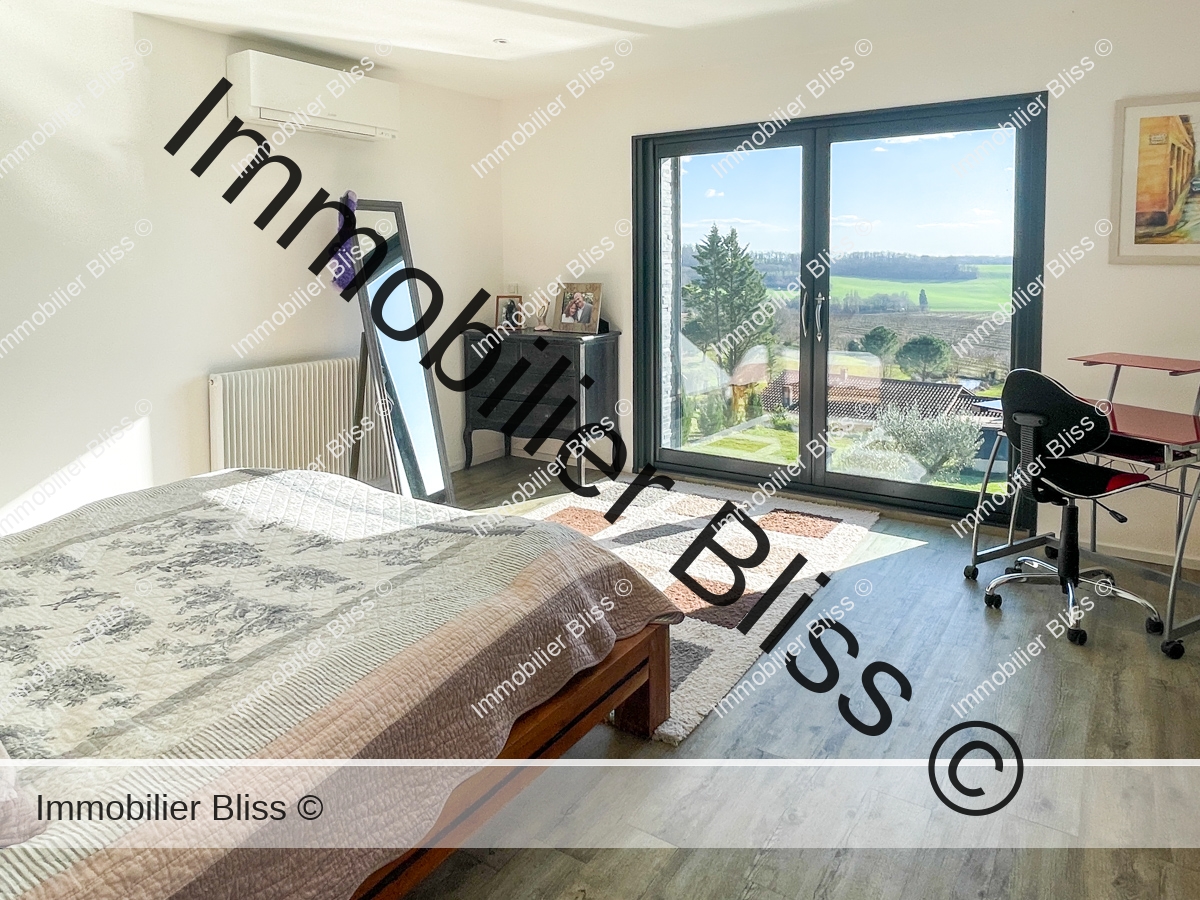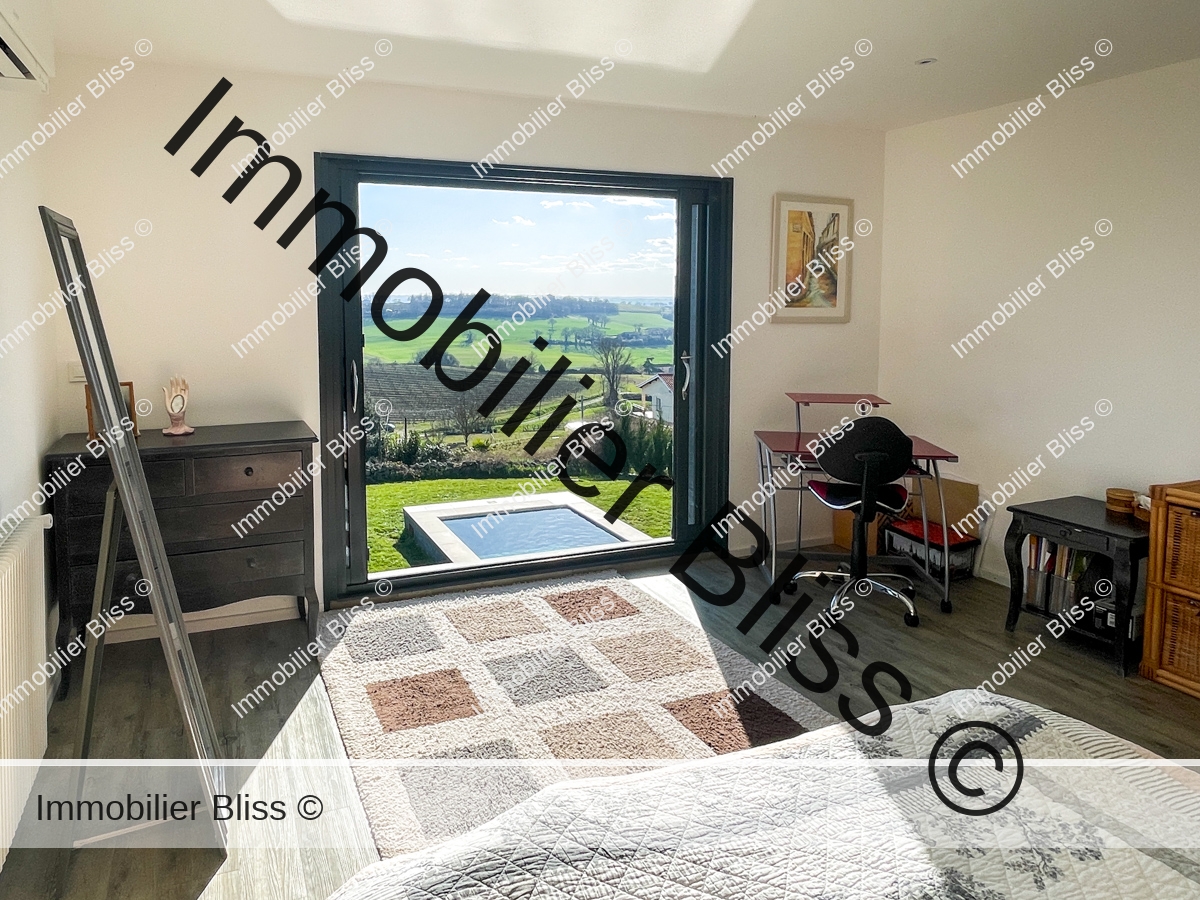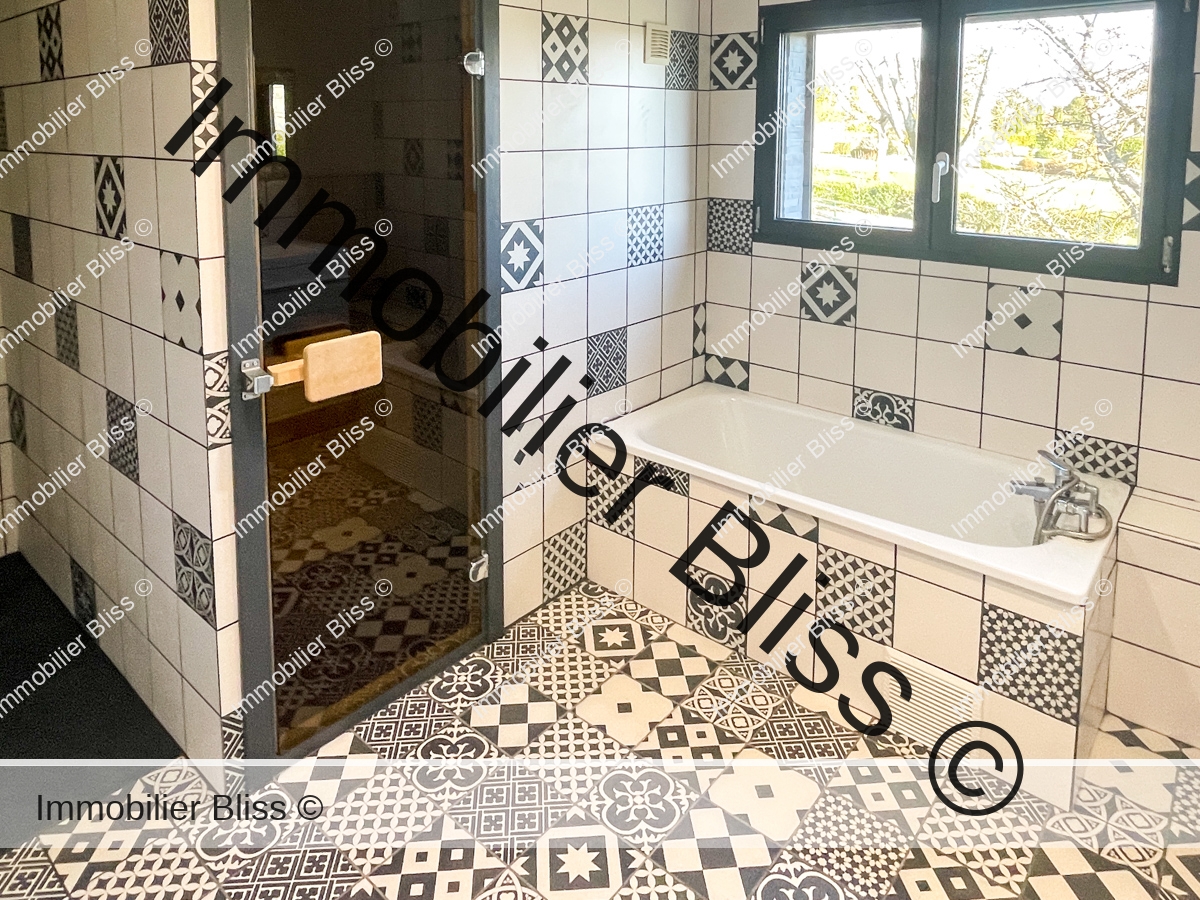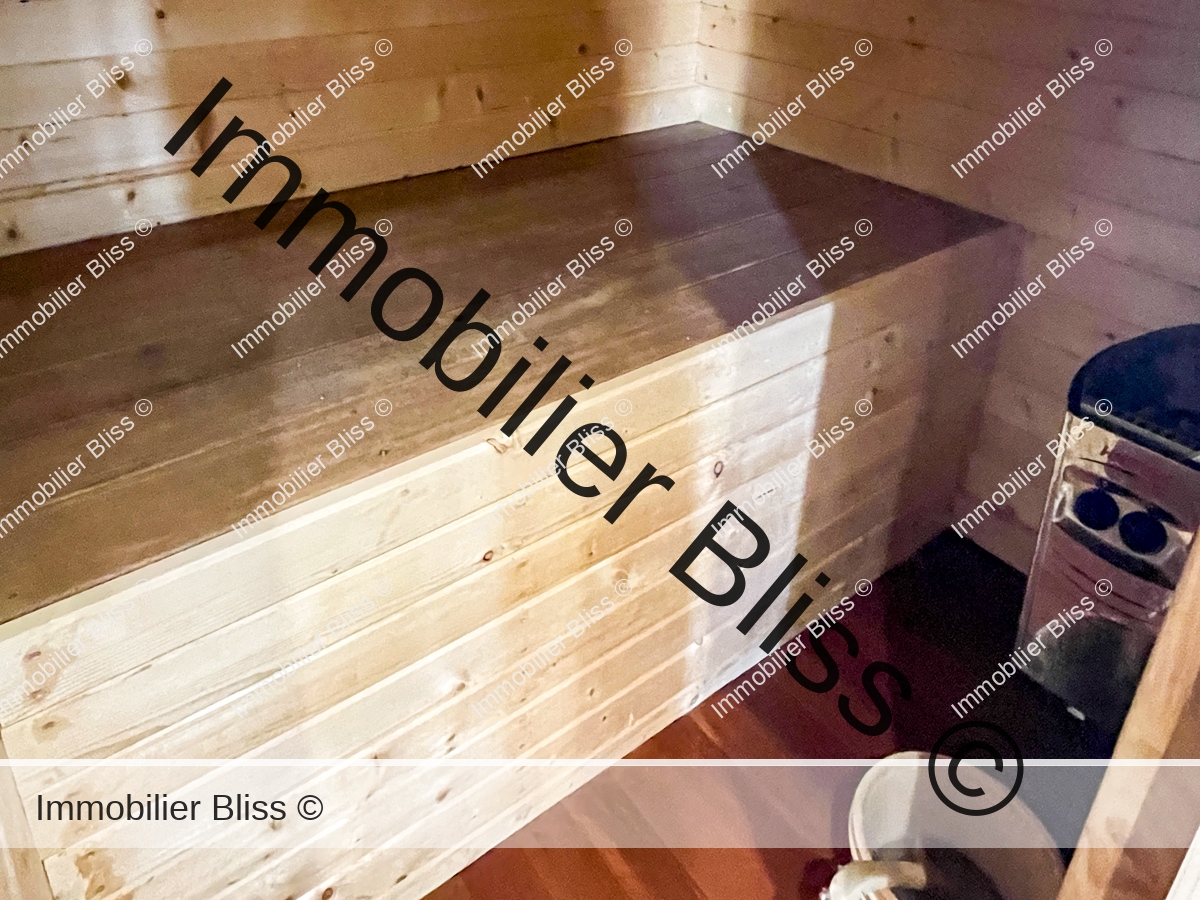 Who might like to live here?
This property will appeal to lovers of clean lines, modern living, and a minimalistic décor with a fabulous scenic backdrop. The pool is of the highest standard and coupled with the lovely views to the south, one's regard is drawn out to the gardens even in winter months.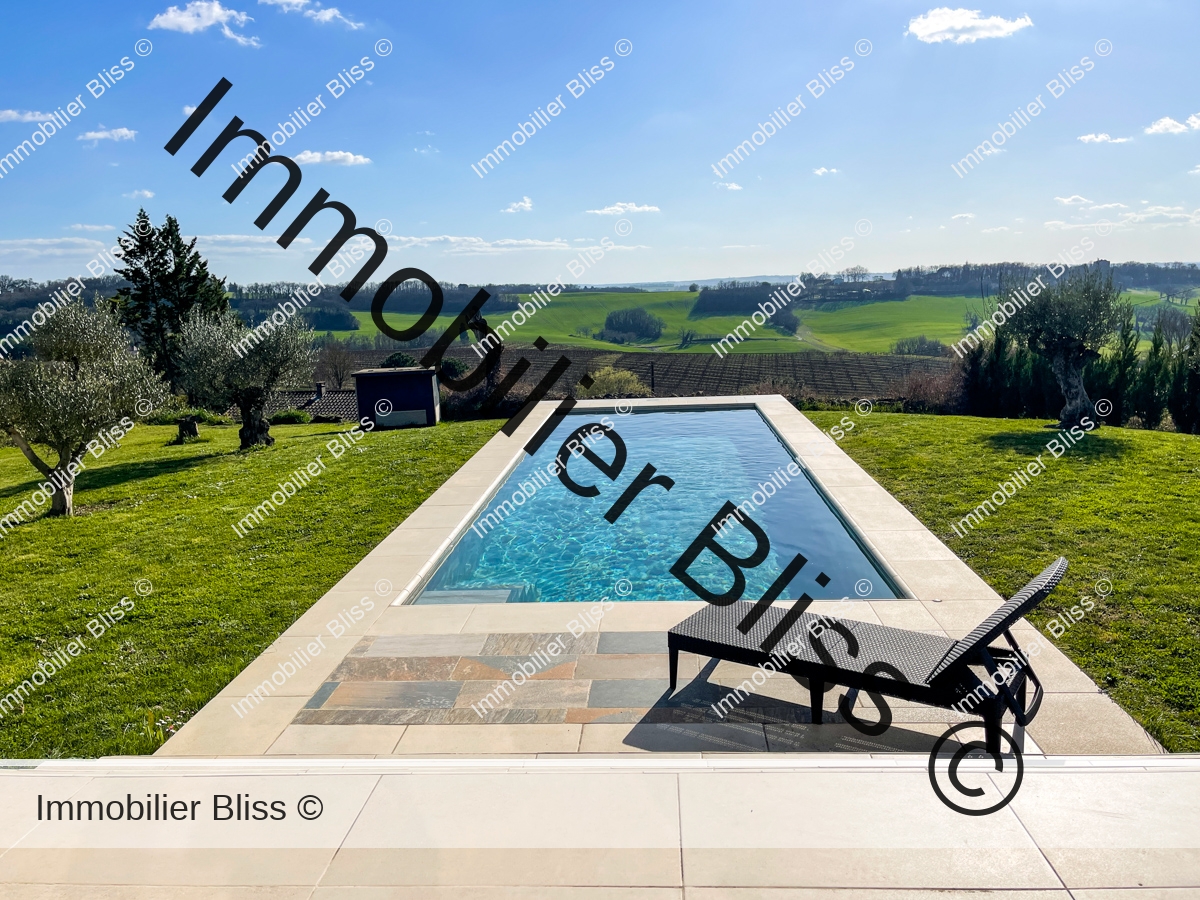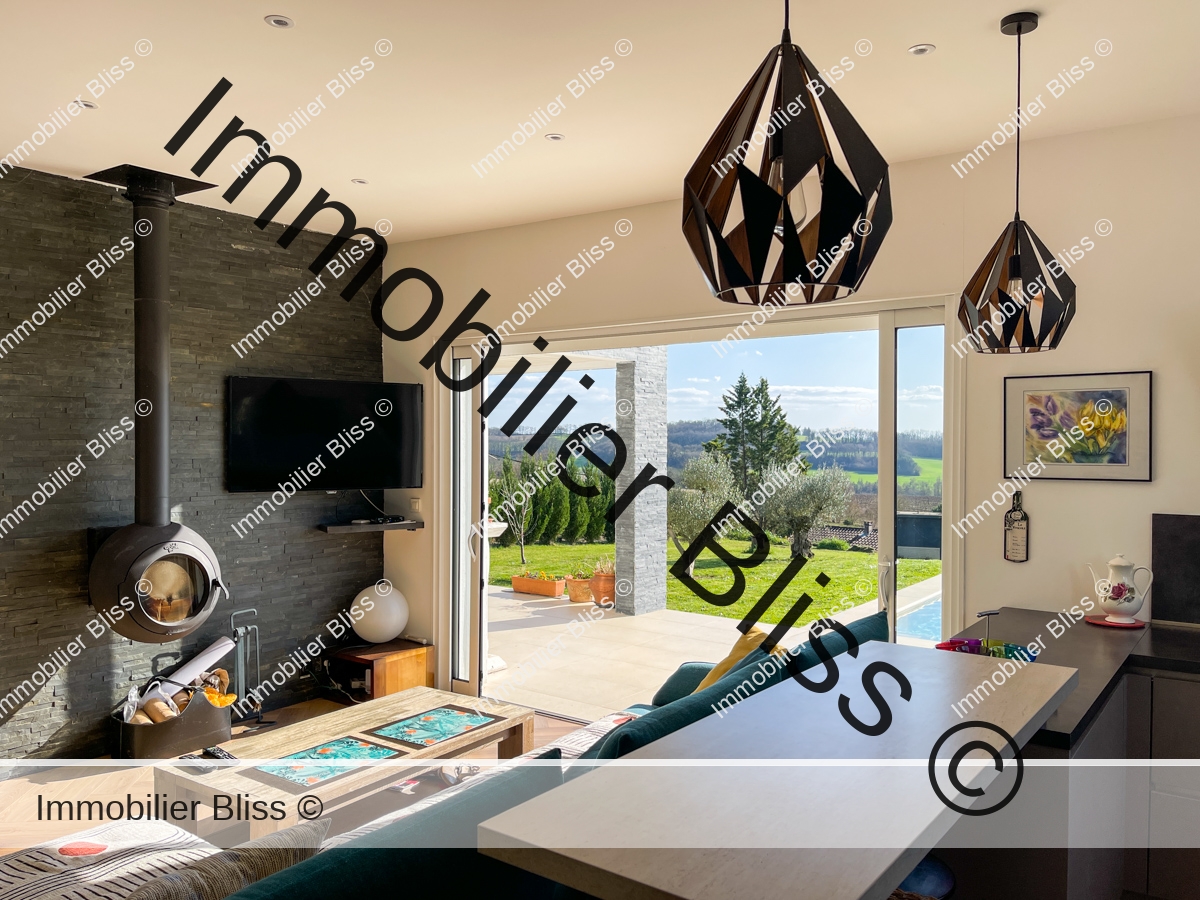 What I should be aware of before visiting?
This is not an isolated property and located in the heart of a village, there are neighbours with other houses in the immediate vicinity to the side and to the rear. The view to the south is however uninterrupted. This is a modern built house and in brick not old stone, though part of the exterior is covered in a grey slate-coloured stone.
Here at Bliss
we were impressed by:
The rural outlook for a village location (the views are stunning)
The luxury pool
The windows to the main reception room which slide back into the walls to allow the views inside
The easy, clean modern living.
The bedroom benefits from the same fabulous view as the reception room.
Waking in the mornings to a tableau of ever-changing countryside is very special… to mention nothing of a quick dip in the pool before the day commences….
More images…
Click images to enlarge
Technical details

Central heating via an electric heat pump.
200 litre hot water tank
Possibility of adapting the pool system to heat (Salt pool: 3m x 10m)
Electric cover on pool
Internet connection by ozone
Outdoor private parking on a neat driveway