Charming 18th century property
in a village
with garden and views of the countryside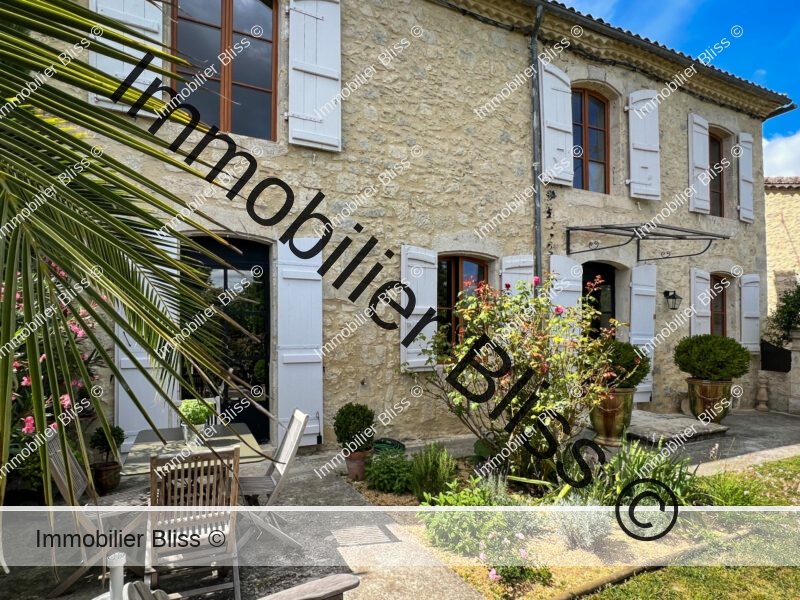 Toutes les mesures sont approximatives
Overview
This beautifully restored two-bedroom property is a perfect gem.  Completely renovated in the last year, the property forms part of what was much a much larger presbytery, having retained its stylish exterior and with a neat picture-perfect garden to the front of the property.
The house is situated in a small impasse in a typical Gascon village which is conveniently located half an hour from the TGV train station in Agen, and just half an hour to Lectoure, one of the most sought-after towns in Gascony. The closest village provides a supermarket, chemist, grocery store, pizzeria, restaurant and flower shop) in the nearby town of Astaffort.
The property is discreetly located behind a stone wall with a pillard entrance. .The gate opens onto a neat garden that is perfect for outdoor dining; on an extremely easy-to-maintain plot. The immaculate garden might well have been trimmed with nail scissors it is so neat and tidy!  The perfectly chosen shrubs, flowers and bushes screen both the village and the neighbouring property creating an intimate and leafy bower.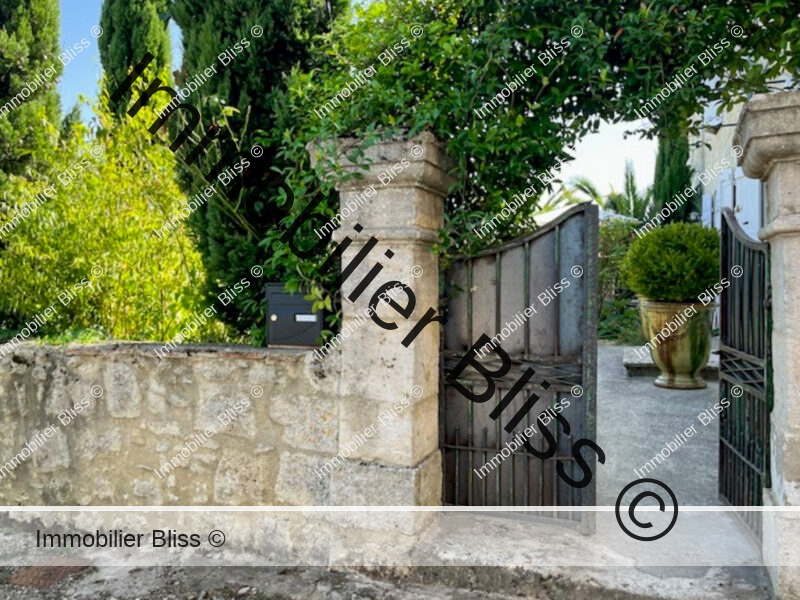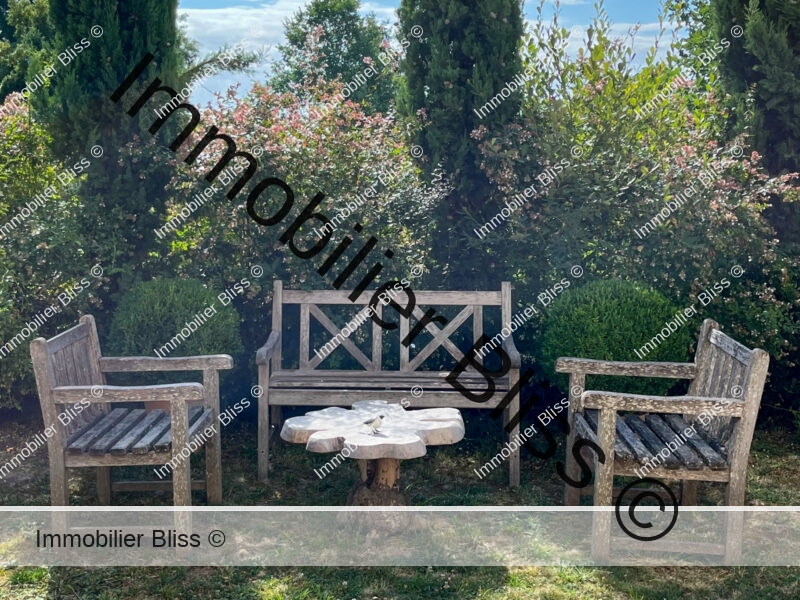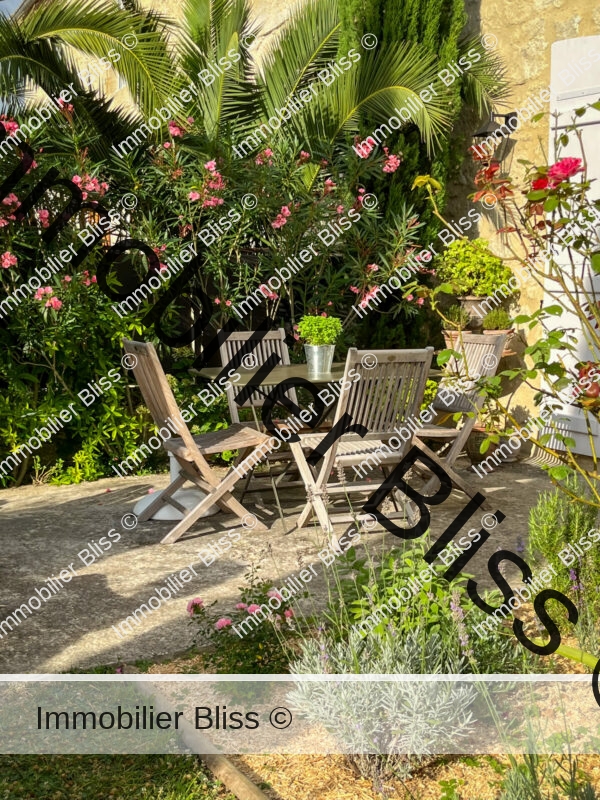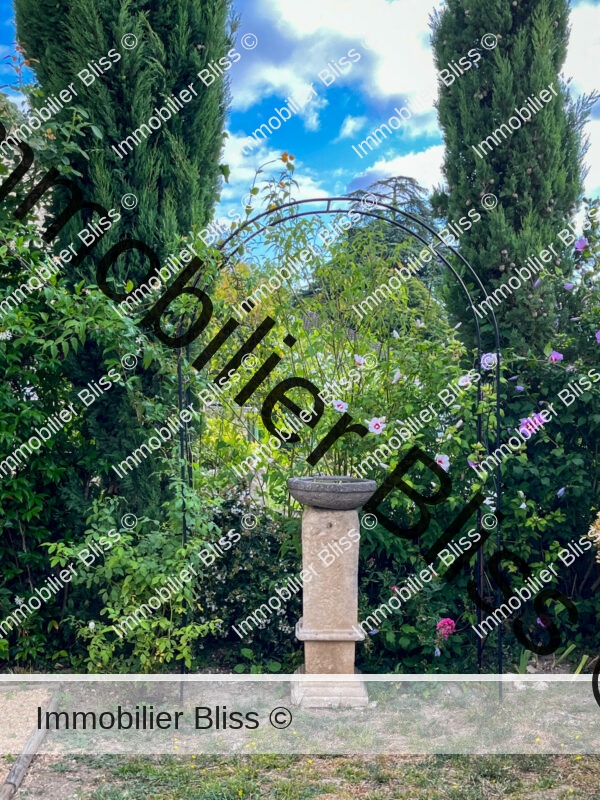 A contemporary black and glass metal door opens onto the downstairs reception room. This double sized room overlooks the front and side garden. A large rectangular opening in the wall allows light in the kitchen behind and a flow of energy and communication between the two rooms
The kitchen is a light and sunny room in which to prepare a meal. Tucked away behind a discreet door there is a walk-in pantry area, equipped with a washing machine.
The original staircase leads to the first-floor landing, which separates the two upstairs bedrooms, which area separated by a shared family bathroom.
The bathroom has been recently and tastefully refurbished. The bedrooms are light and sunny, with views from the first to the countryside and the Pyrenees on certain days.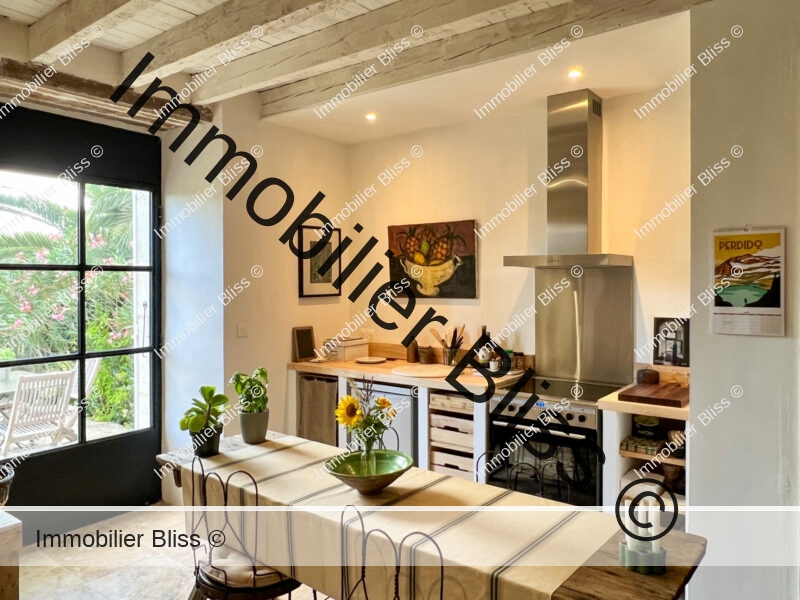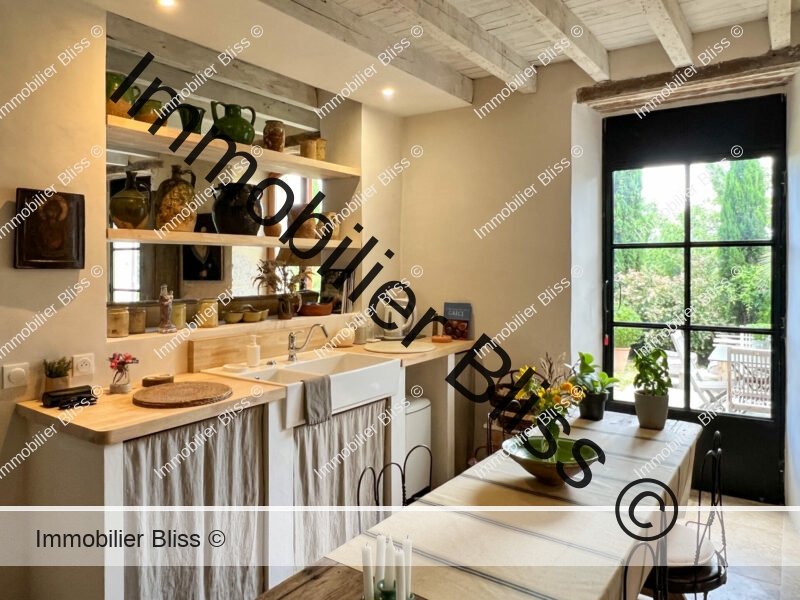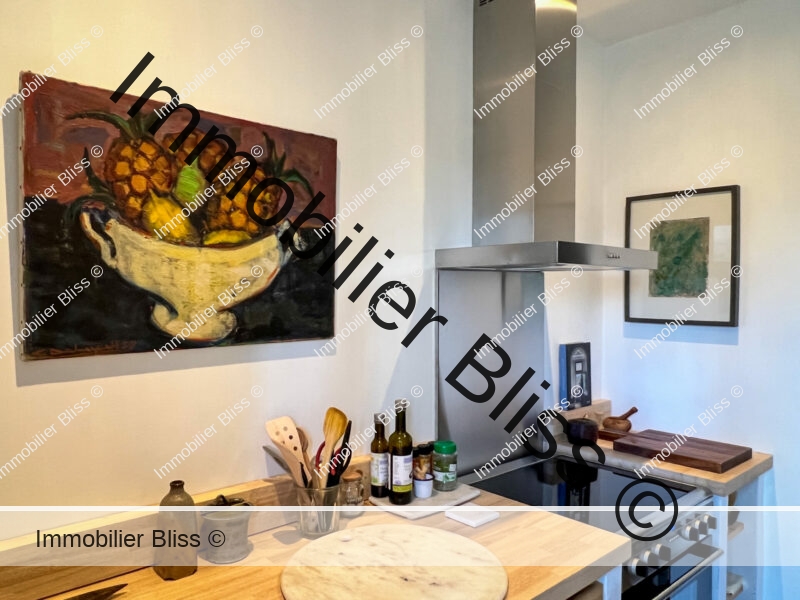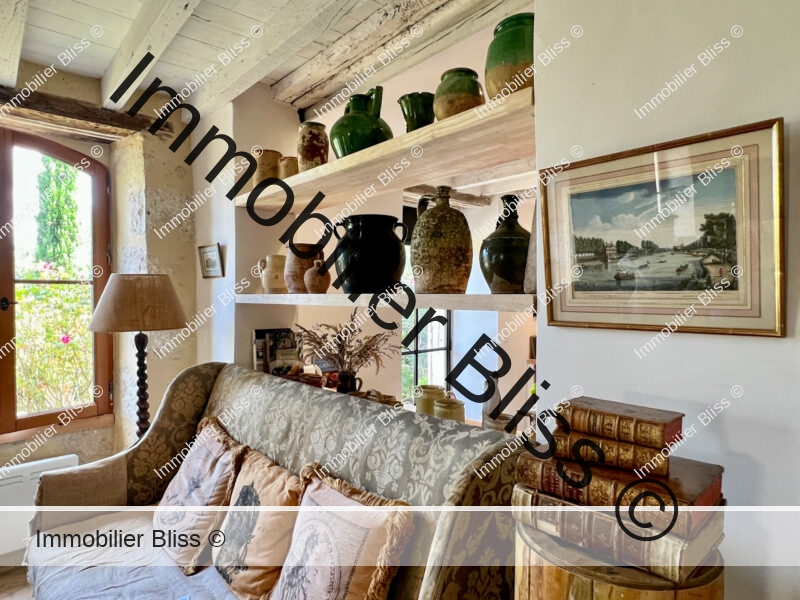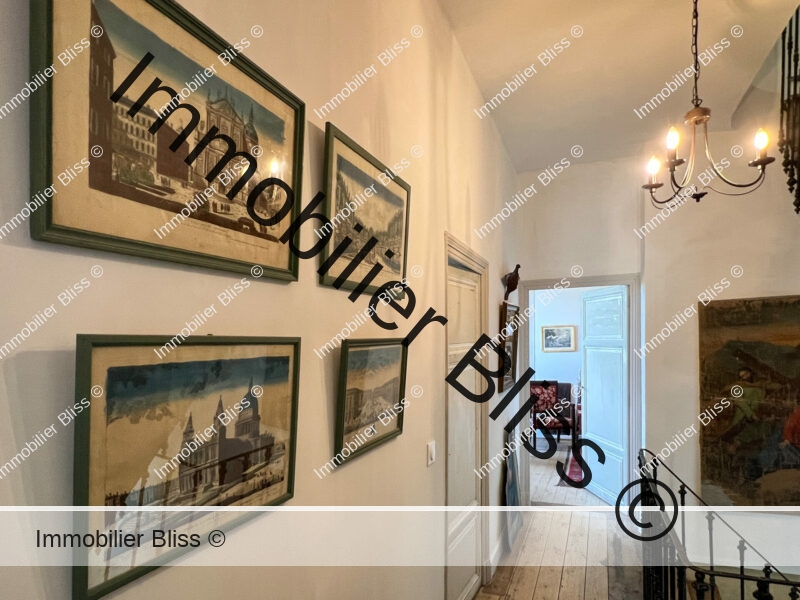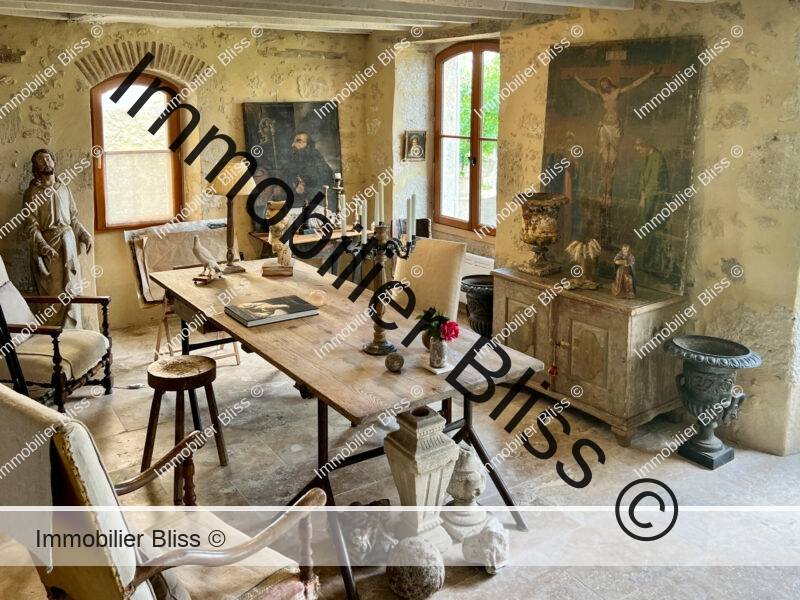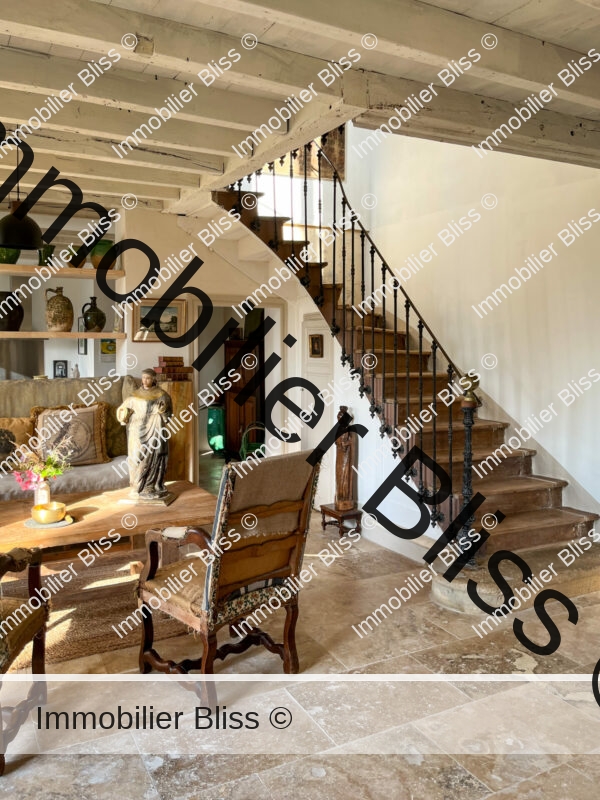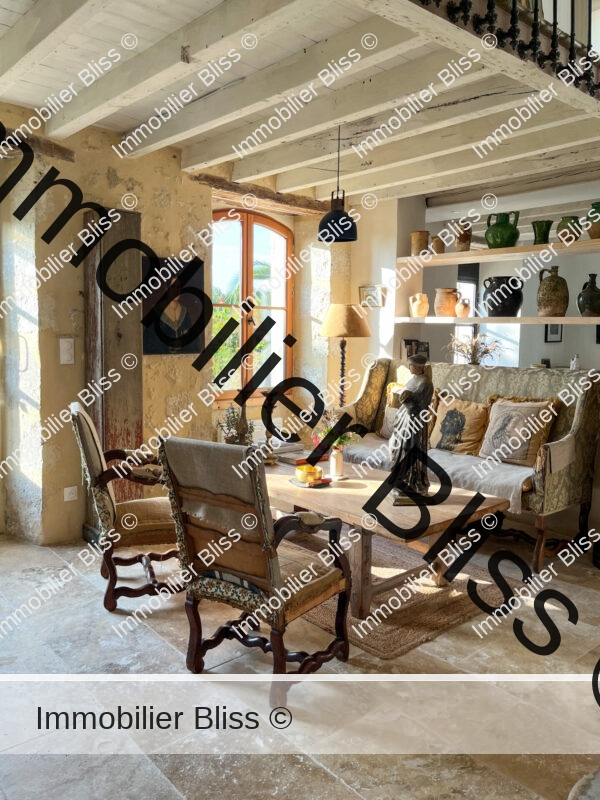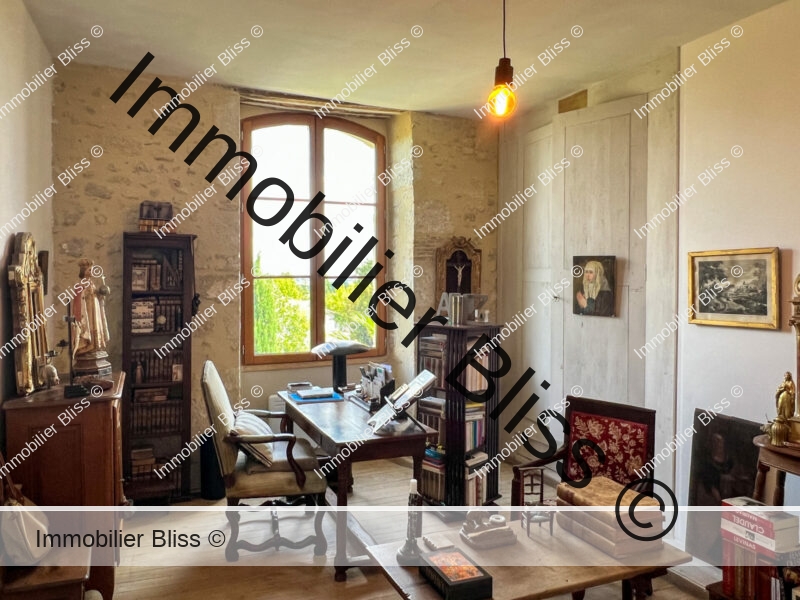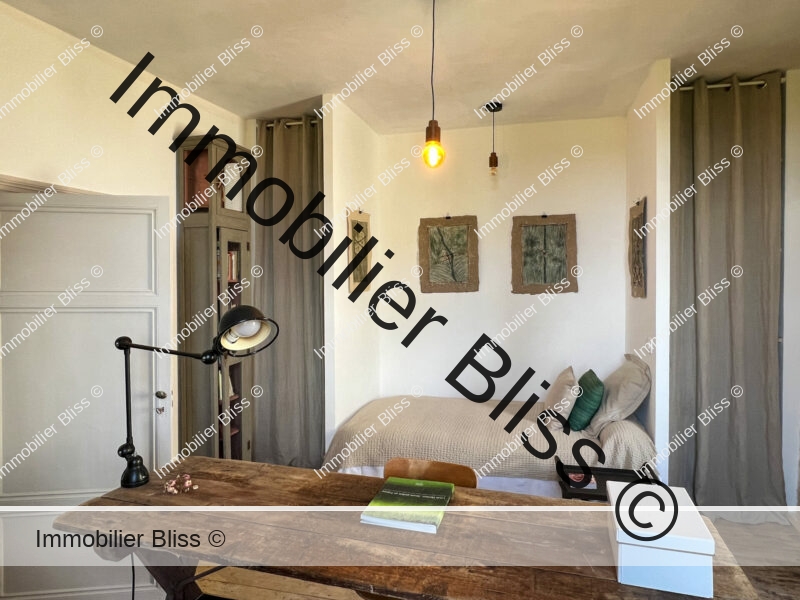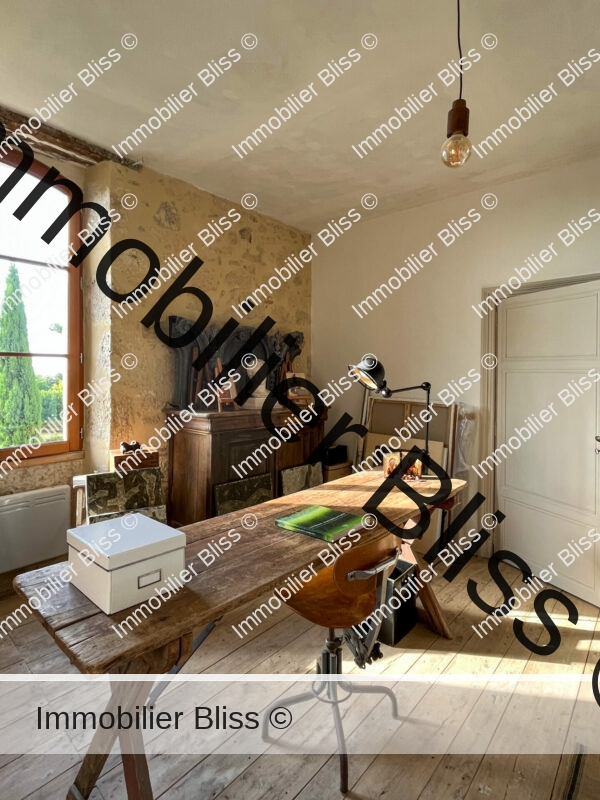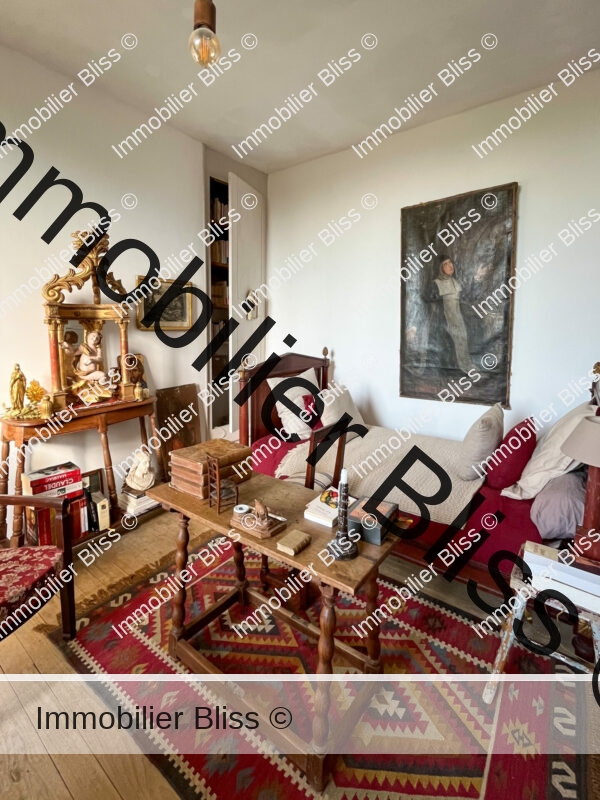 To whom will this property appeal?
This is an ideal property for a couple perhaps with one child. Alternatively it would be a perfect pied à terre for anyone in search of a property where all work has been done. With the ambience of an artist's studio, or loft, and with a tasteful renovation in perfect keeping with the spirit of an 18th century, this property provides the perfect Gascon retreat.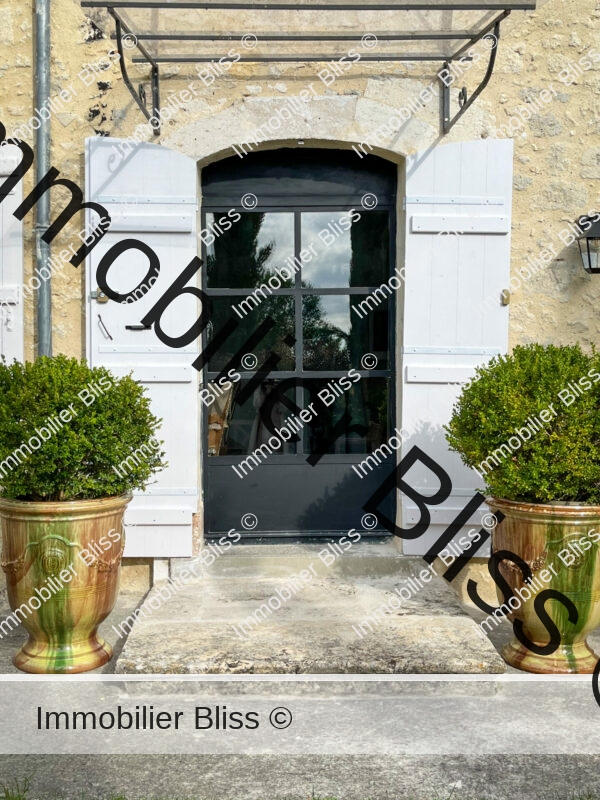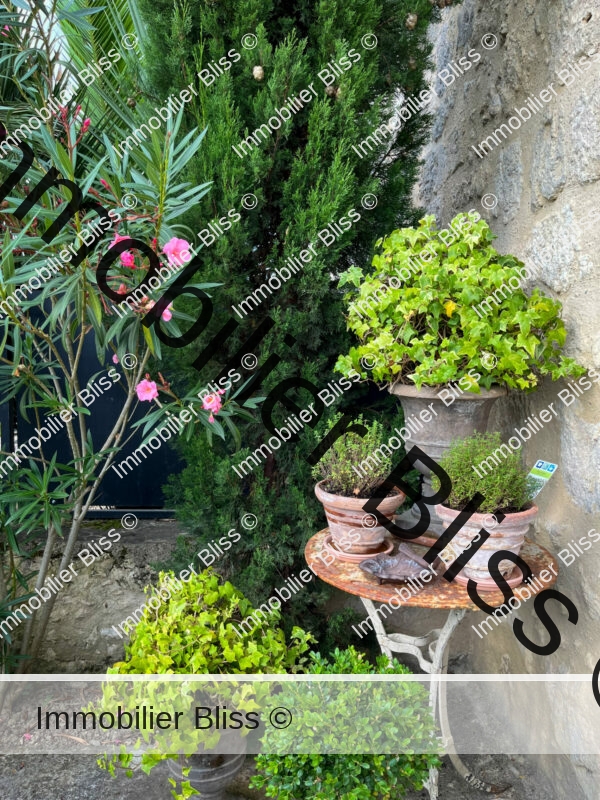 This property is not suitable for:
Large families'
Buyers seeking an isolated rural position
Our thoughts here at Bliss
Cute, cosy, light & authentic with a twist of contemporary.
Contemporary meets traditional; of particular example: the black metal window frames set into the beautiful stone façade.
This property is perfect for a couple with small child; or second home owner seeking an easy to lock-up-and-leave property.
More images…
Click images to enlarge
On a technical note!
Mains drains
Electric heating
Completely refurbished interior
Approximate measurements
Ground floor
Living room: 34.60 m²
Kitchen: 15.50 m²
Utility room: 1.50 m²
1st floor
Landing: 7.35 m²
Bedroom 1: 16.80 m²
Bathroom: 7.50 m²
Bedroom 2: 18.30 m²