Handsome Maison de Maitre
With Large Outbuildings
Extensive property with pool, pool house and tennis court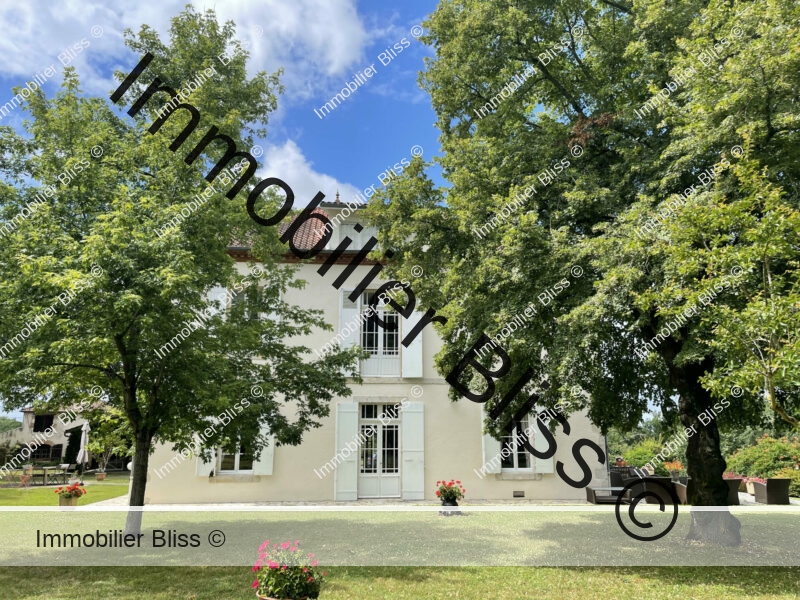 Toutes les mesures sont approximatives
Aéroport de Toulouse
110
Km
Frais d'agence inclus (5%) à la charge du vendeur
Where Are We?
20 minutes from Agen train station, deep in the lovely countryside, just beyond the border into the Lot et Garonne, but still only half an hour from Lectoure.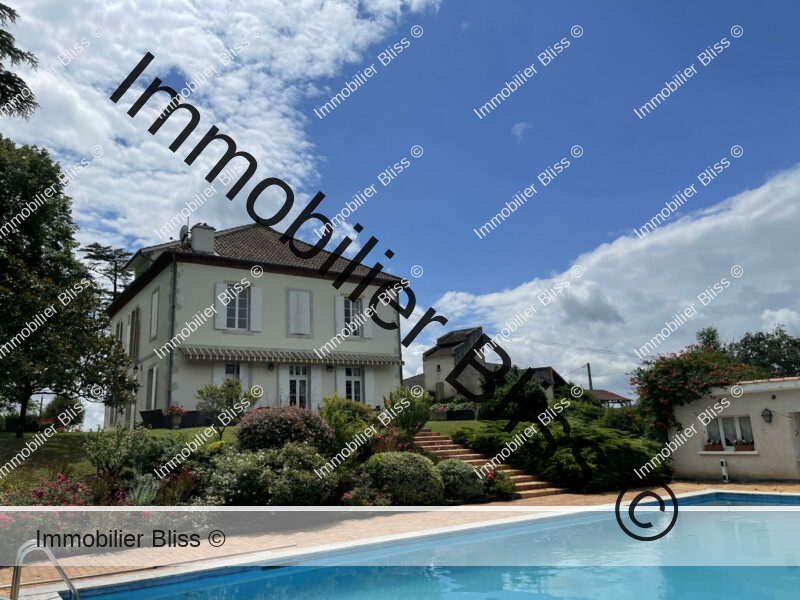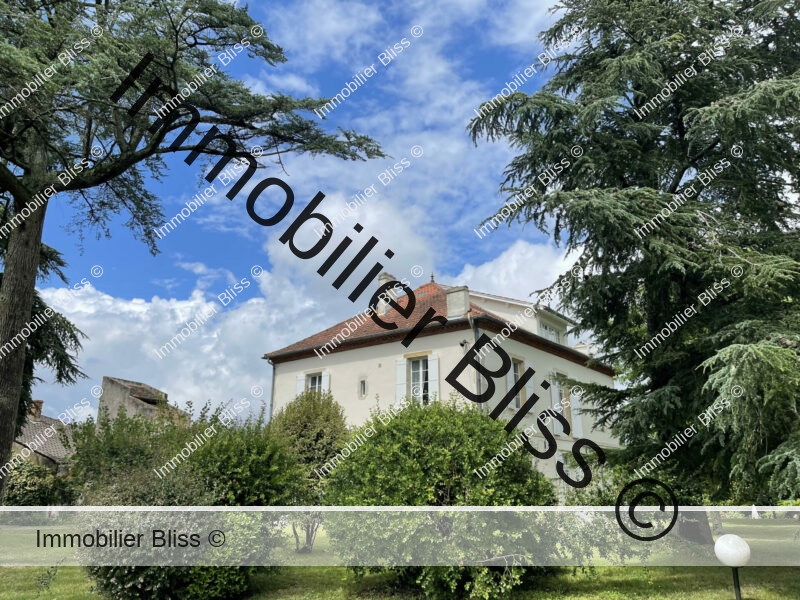 Entrance
This property has a lovely circular drive – both an entrance and an exit.   Its in keeping with the self-contained nature of this little domain – set in its own park, up high on the hill.  No wonder 250 years ago this was the place that the predecessors of the present owners chose to build their family home.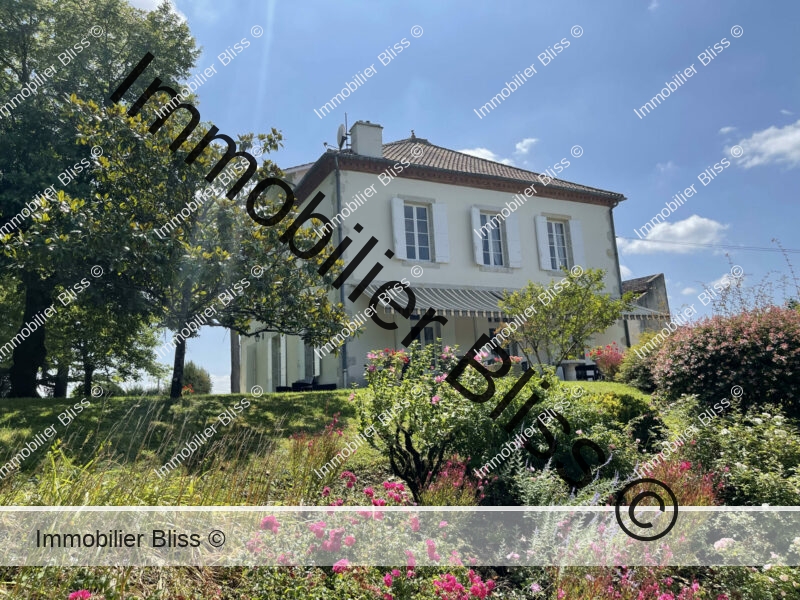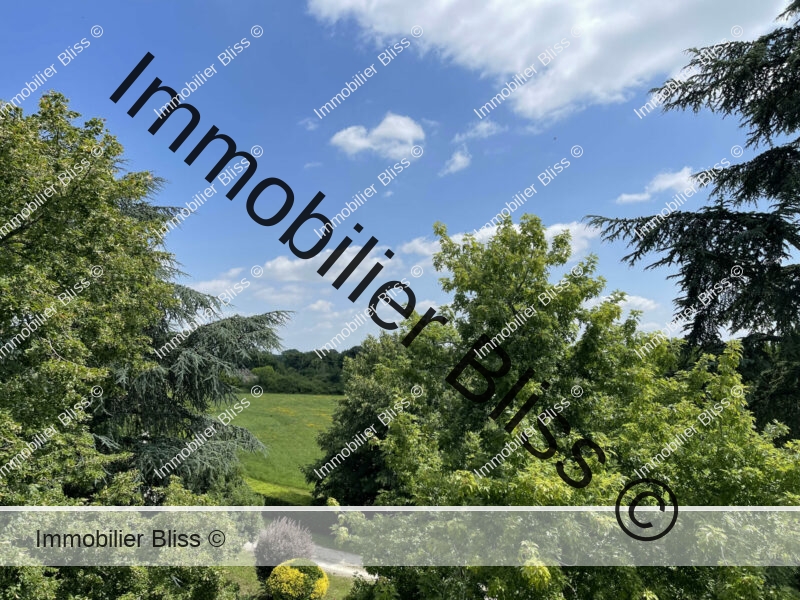 Terrace
Accessed by three sets of French windows from the reception room, the north-facing terrace overlooks the swimming pool, and is a glorious place to lounge in the gentle sunshine.  
During the fiercer heat of the summer, a retractable awning protects both the terrace and the reception rooms.  With a terrace on both southern and norther sides of the house, there is always the ideal spot, depending on the time of day and season, to sit and drink your aperitif or morning coffee, or enjoy an al fresco lunch or long summer's evening meal.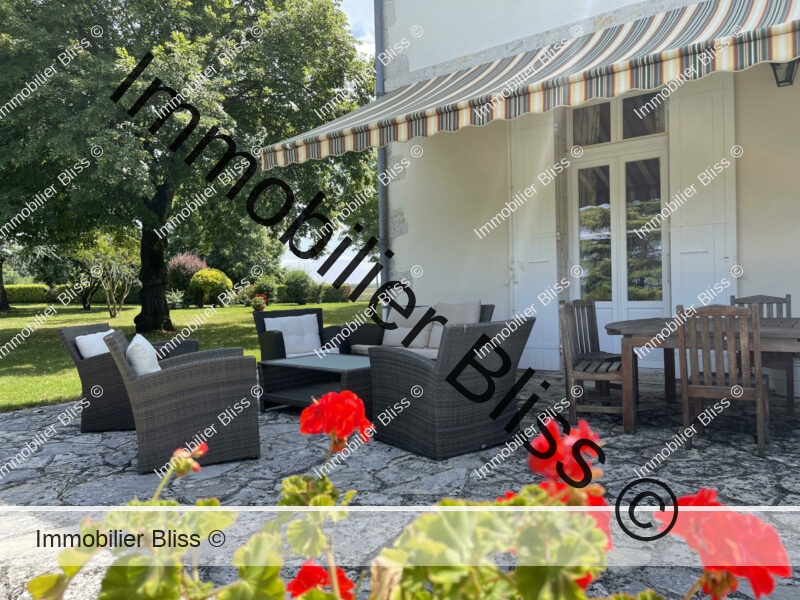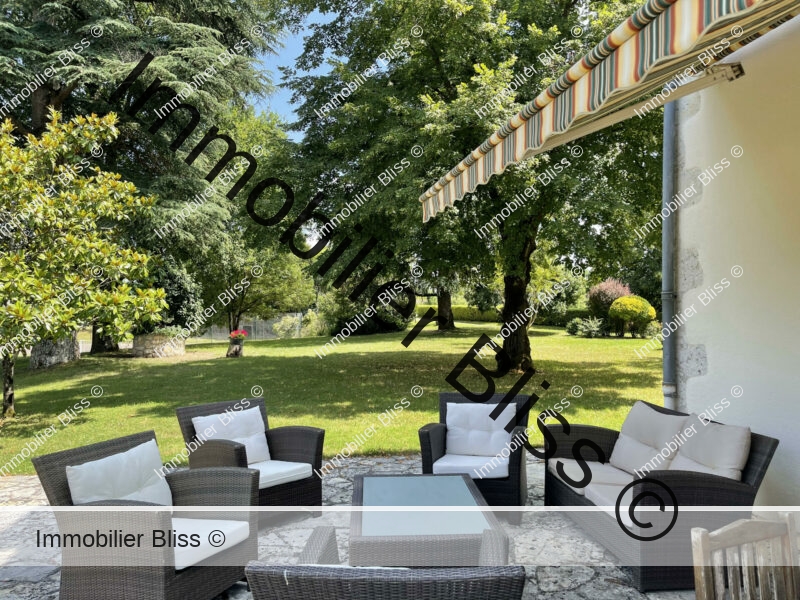 Pool
The pool is huge at 17m by 7 m, and … deep, a tiled basin rather than a liner.
In addition there is a sizeable pool house, which comprises changing room, shower, kitchenette and shaded lounging area.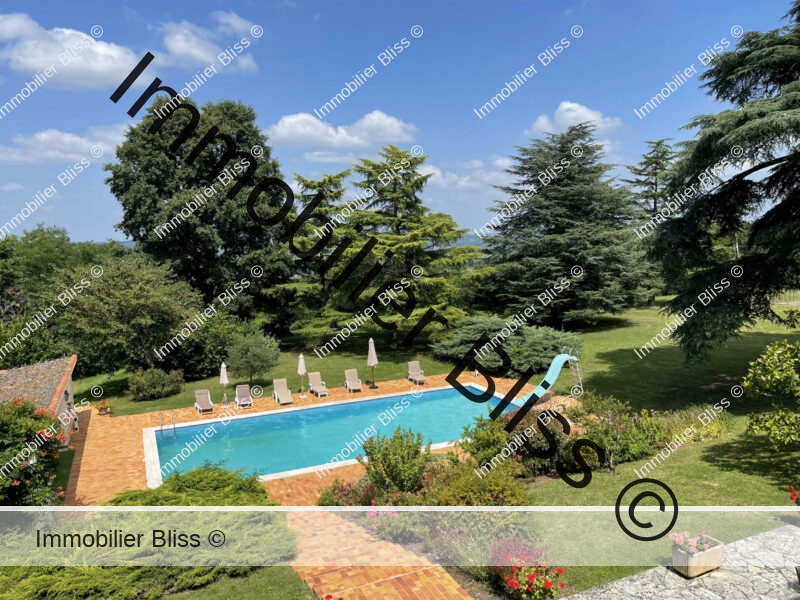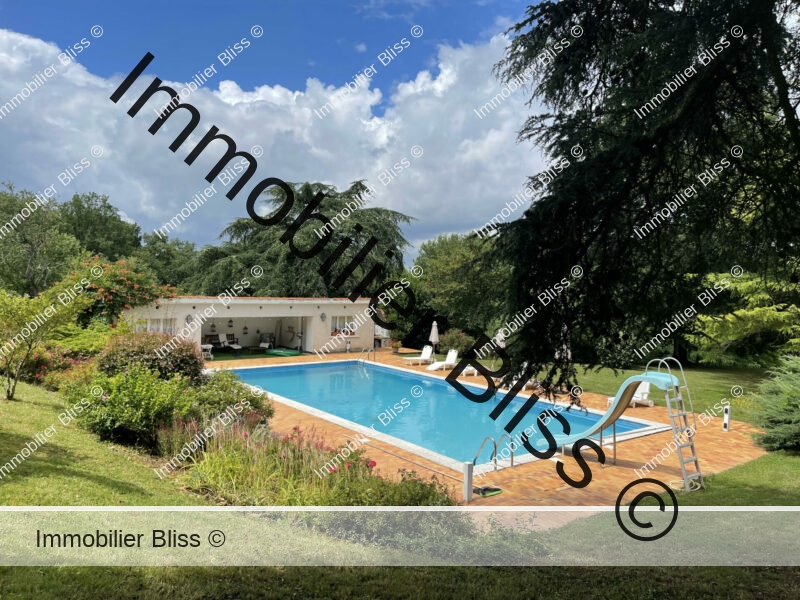 Gardens
The grounds make up approximately 5 Ha., and are comprised of grassy parkland, with not just the pool but a tennis court.
There is a real well on the grounds as well as this 'false' aesthetic one.
A large children's cabin stands beside a playground area.
The views are wide-ranging and of rolling hills and valleys.
The property is surrounded by agricultural lands.  
There is a neighbouring house in view, far in the distance but, to all extents,  this property epitomises the ideal of rural peace and privacy.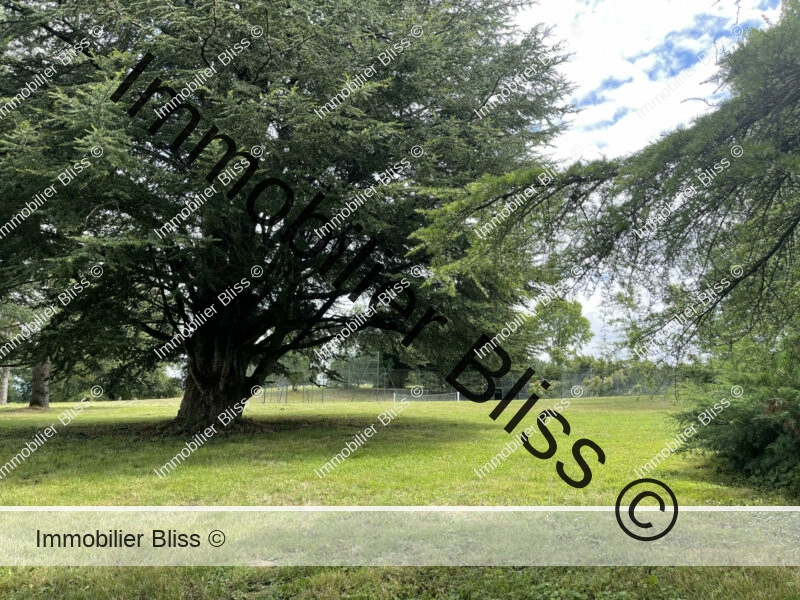 Main House
This is an attractive and imposing property, very much in the 'maison de maitre' style, with steps up to the double entrance and white shutters.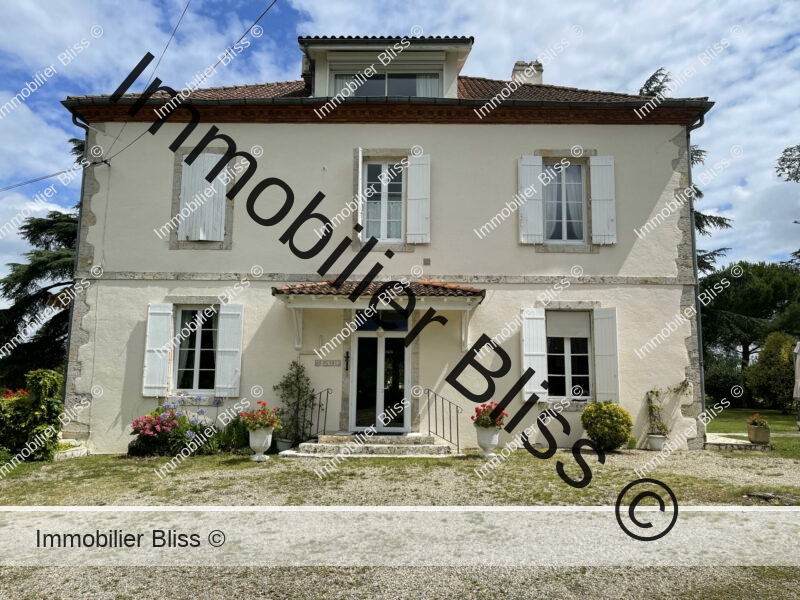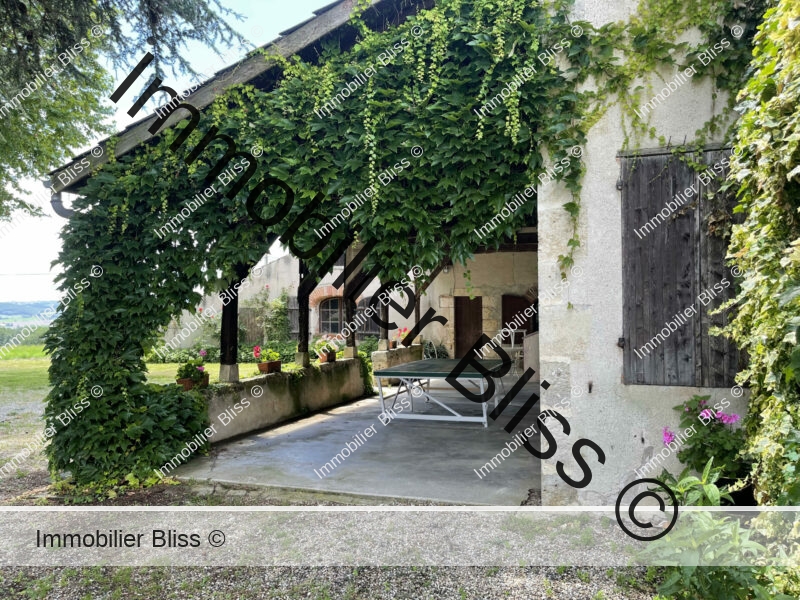 Entrance Hall
The large and handsome double doors lead into a rather grand hallway, with a WC conveniently tucked under the staircase.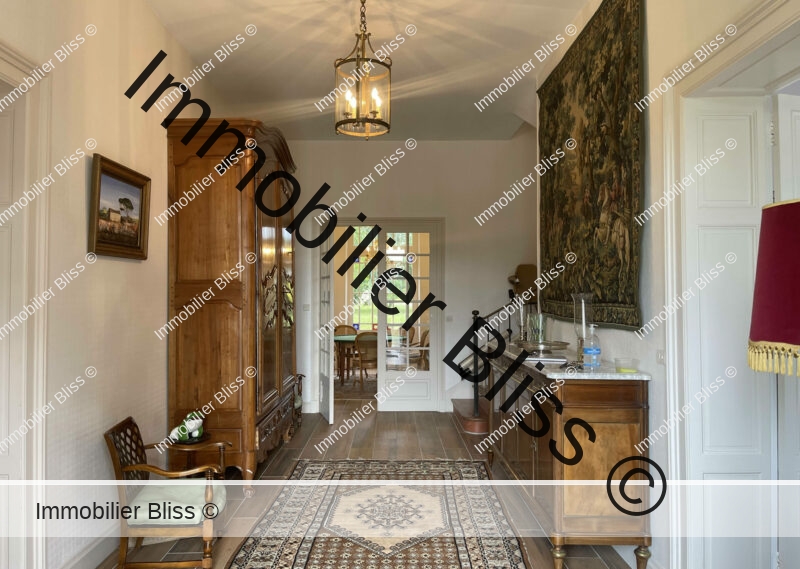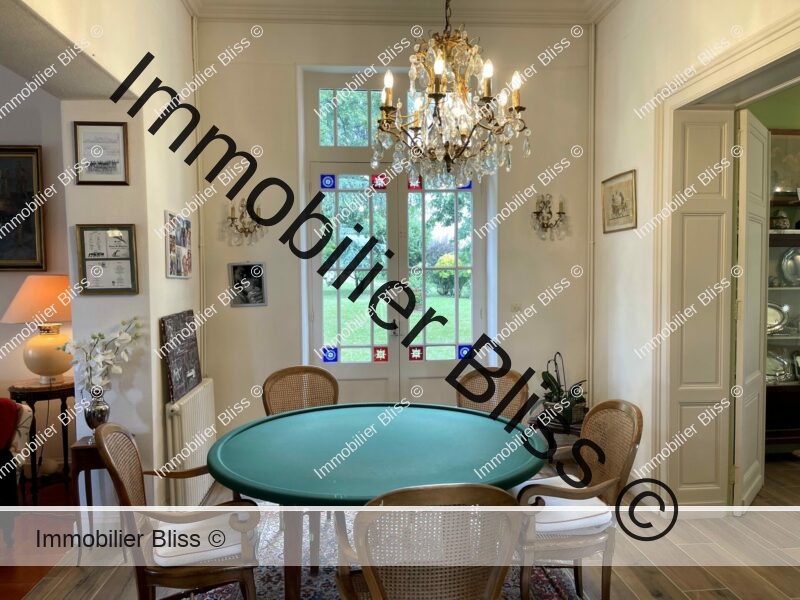 Kitchen
This is a large, light and airy, dual-aspect room, fully-fitted and with plenty of room for a dining table.  A French window leads out to the south-facing terrace.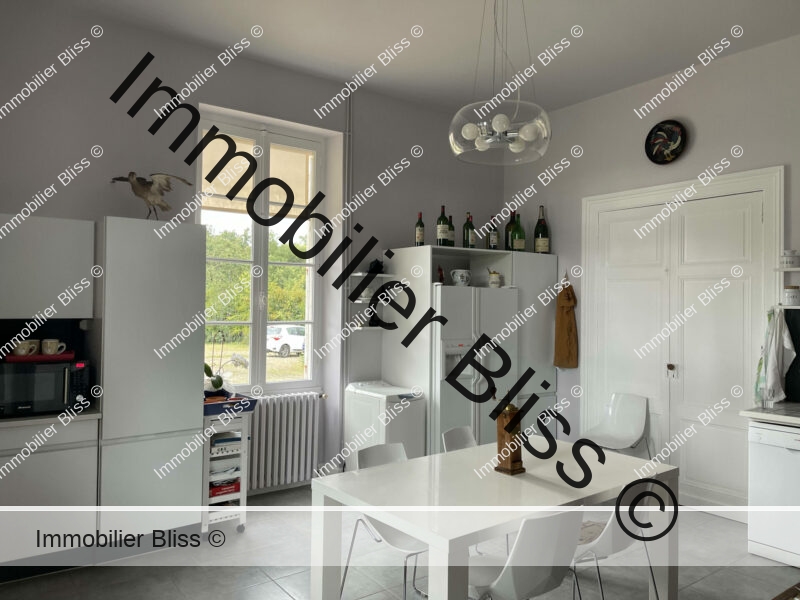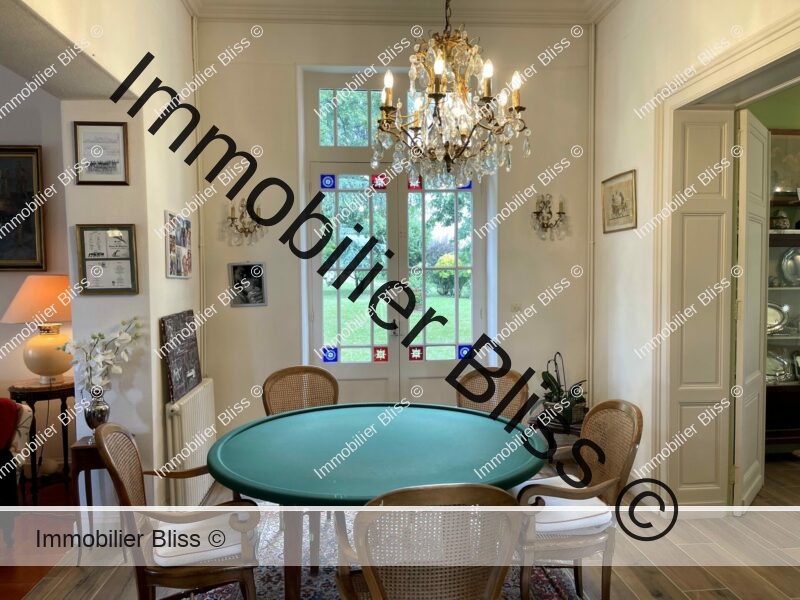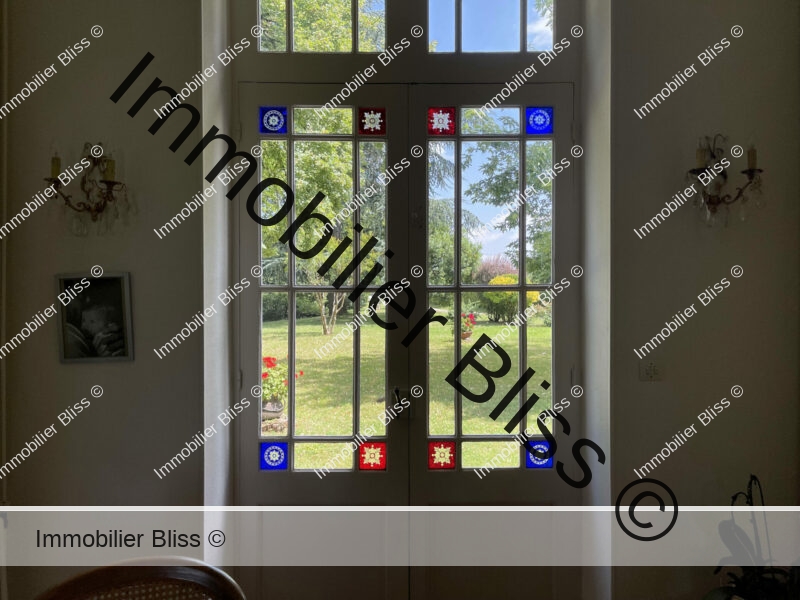 Dining Room
A pretty dual-aspect, south-eastern room which connects the kitchen and the larger reception areas.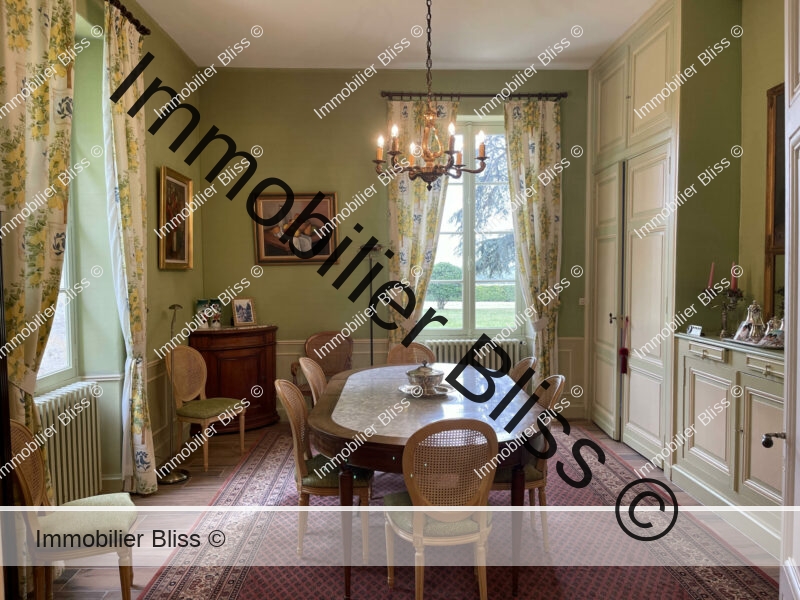 Reception
This triple-room comprises a large billiards area, a cosy lounge with a fireplace with 'insert' stove, as well as a lovely space currently furnished with a baise card table.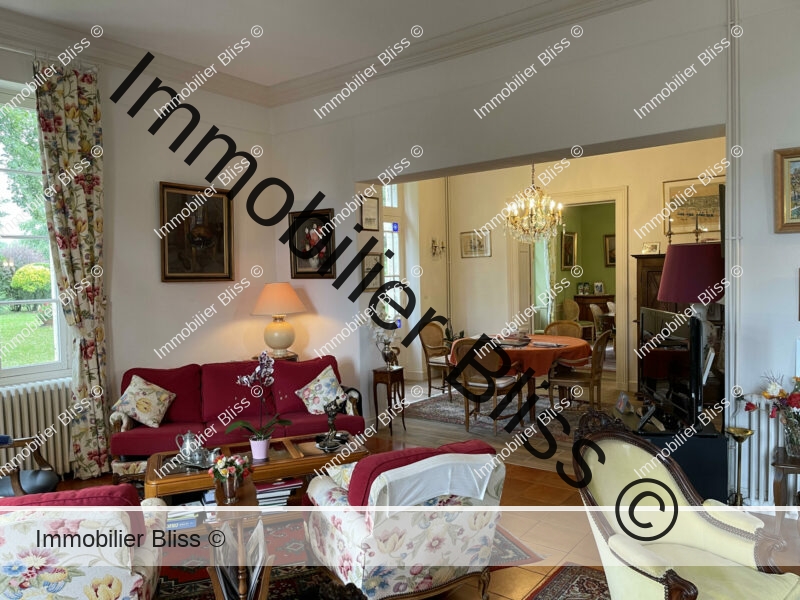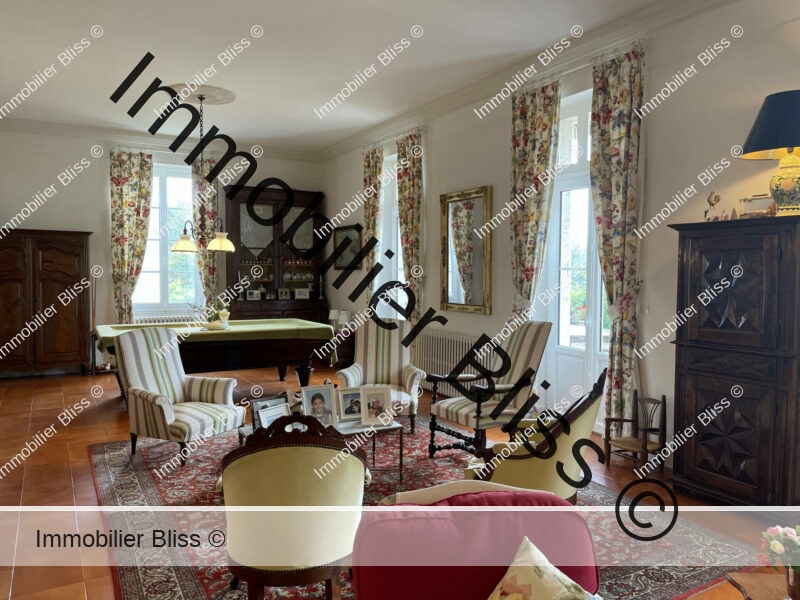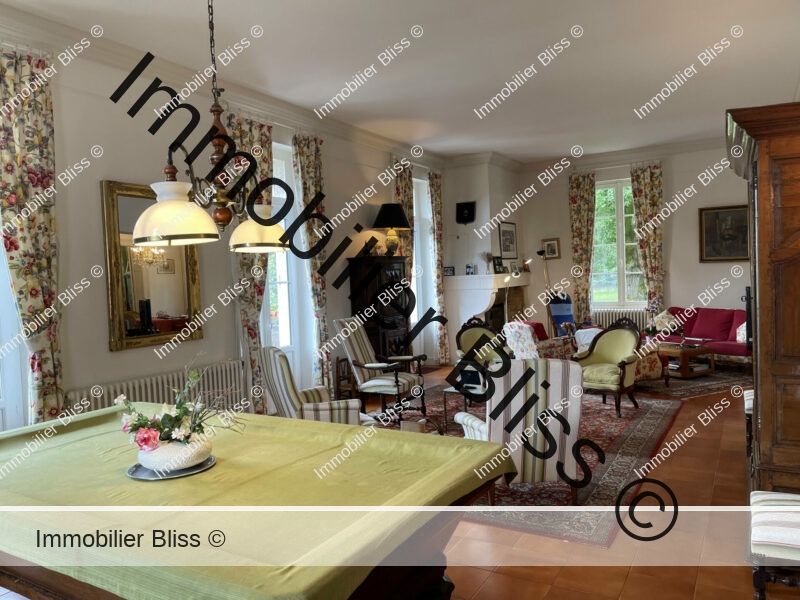 First Floor
The hallway up here is as spacious and grand as that of the ground floor.  Off it lead four high-ceilinged bedrooms, double aspect, with each their own ensuite bathroom facilities.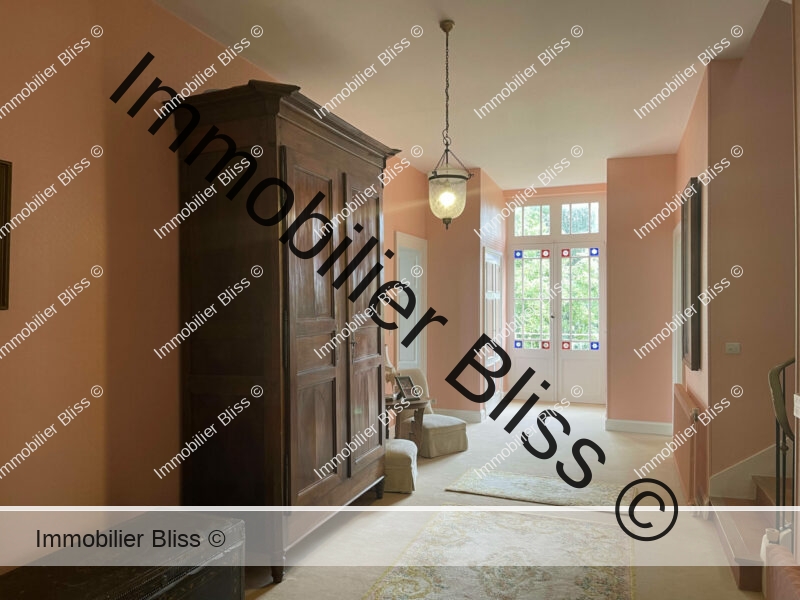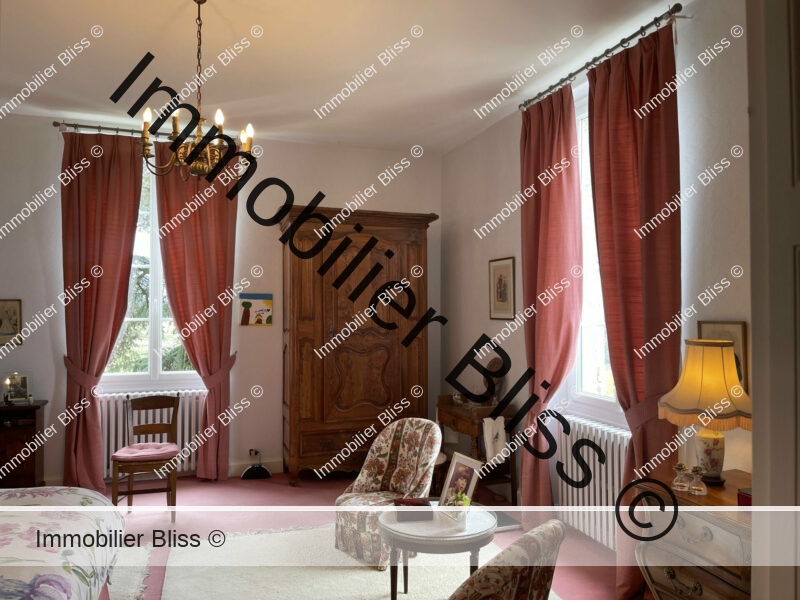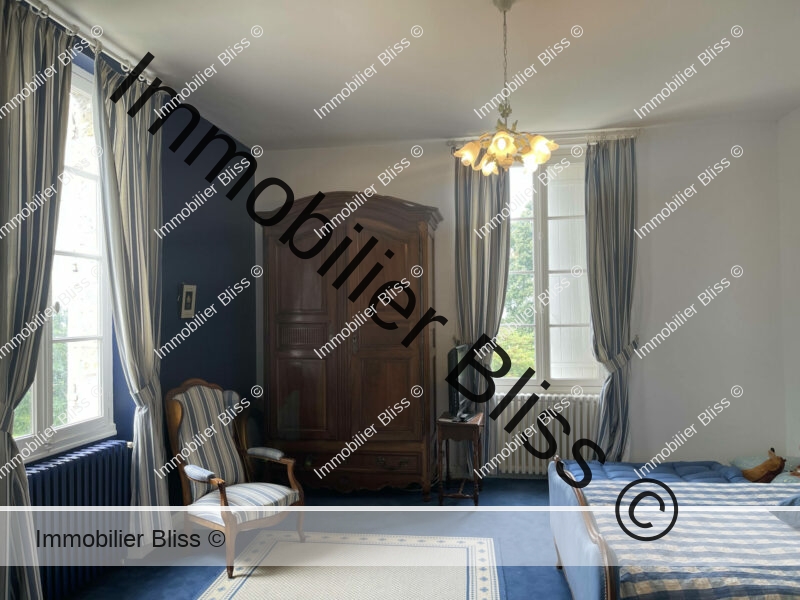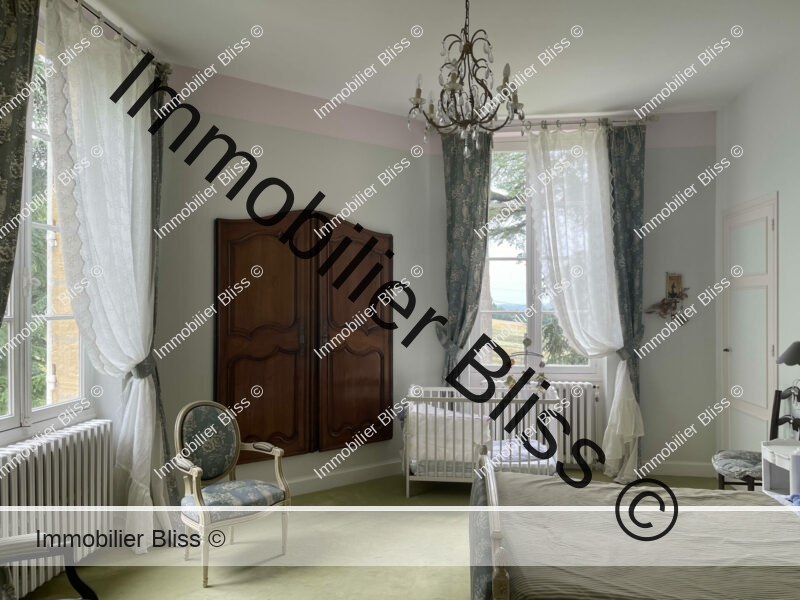 Second Floor
Here on the top floor there are two bedrooms, both with commanding views and one with WC and sink area.  
There is also a room currently used for storage that was intended as a bathroom for the upper rooms.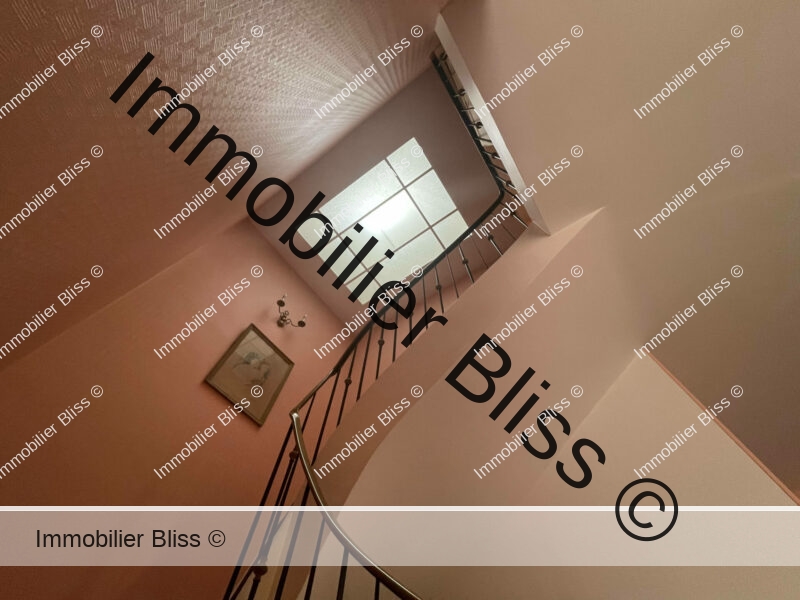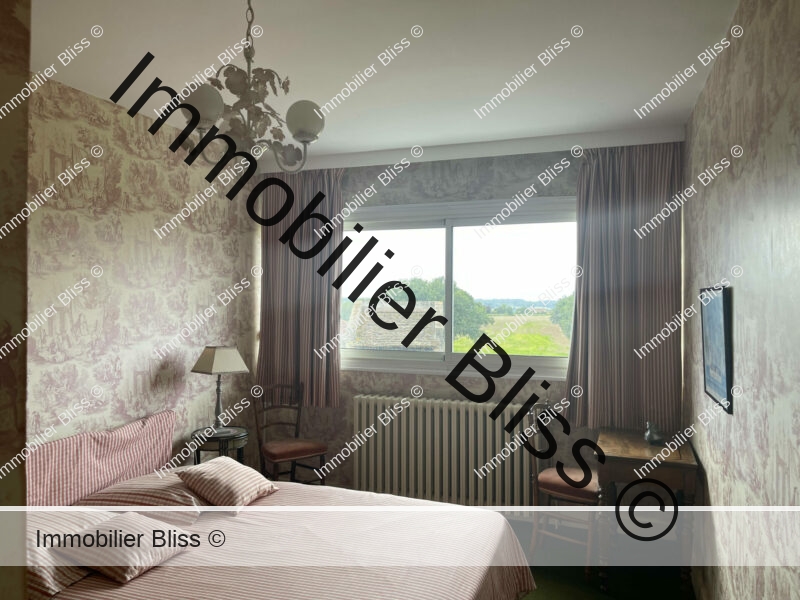 Gardians House
With its long covered porch, this is could be a lovely house in its own right, with a ground and first floor to exploit.  A renovation project would yield a significant second house on the grounds, even if one retained the garage and utility area that currently serve the main house.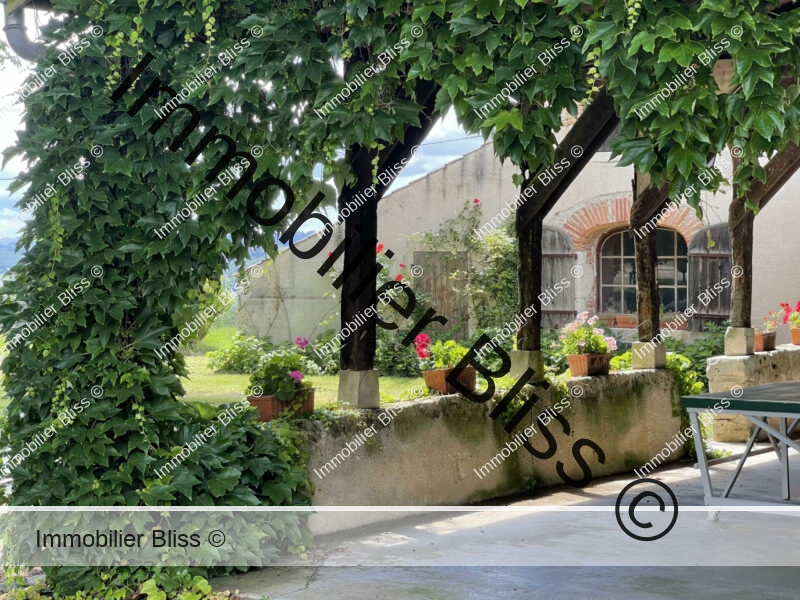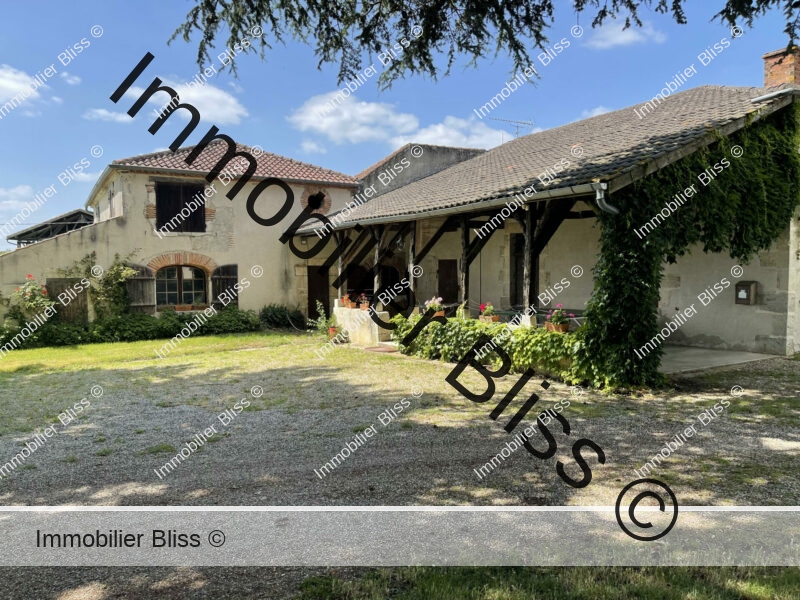 Guest House
Formed in L-shape with the Gardians's house, this is yet another substantial building that could be made into a self-contained two-storey house.  Currently used by the family as a fantastic party room, with the basics of a kitchen ready to be taken forward.  It's another exciting project for the future owners of this property.
Barn
Last but not least, the huge barn, which currently includes two large horse boxes, and is sited on constructible land for 200 m2 of habitable space at ground floor.  Planning permission permitting, this could be doubled by adding a first floor.  It's already been used by the current occupants as a wedding venue, and, with its fantastic views, it could be equally made into a wonderful home.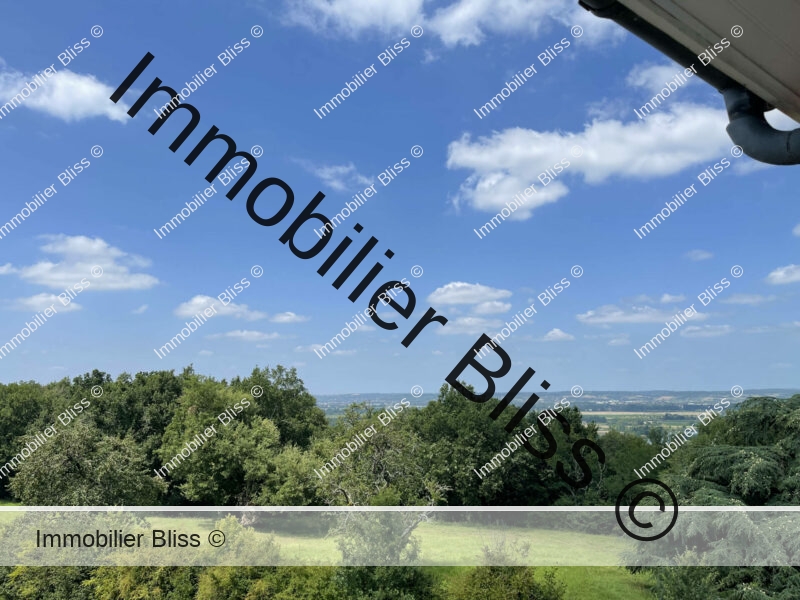 Cellar
Down a flight of stairs in the hallway between kitchen and dining room, there is a large area which houses the boiler and hot water tank, and a large separate wine cellar.
What We Think At BLISS
The main house has been lovingly taken care of, but a new owner might want to update some of the solid and attractive, but a little old fashioned facilities.  With some modernising this large, high-ceilinged house with gracious spaces that would make an elegant home for anyone.
Who Would This Property Suit?
Frankly, this property affords so many options that its hard to think who it wouldn't suit…
If you want a large main house and are willing to renovate the other buildings to make large gites….
If you want to have several arms of the same family comfortably housed on the same property….
If you want to live in the main house and don't need to occupy yourself with the other buildings….
Someone looking for a location for a reasonably-sized wedding or events business…and willing to undertake building projects…
More images…
Click images to enlarge