Landes, Maylis, Spacious Property
with Pool & Outbuildings
Landes, Maylis, Impressive Property in the heart of La Ch
This spacious period property is located in the heart of the village of Maylis and sits in an enviable hillside position.
The village of Maylis is well-known for its Gothic Abbey "Notre Dame de Maylis". Here at the abbey it is easy to imagine stepping back in time, as we observe the monks at work, as they produce their celebrated herbal teas; produced from home-grown plants and renowned for their diuretic properties. As well as teas, the monks also produce their own candles, which are sold at both the Abbey and all around the world.
Access to the property is gained down a long and private alleyway, where the house sits on a 5000m2 plot of tiered and fenced gardens.
In the grounds there is an outbuilding which is two floors high, and a swimming-pool with a spacious terrace and lovely views across the surrounding countryside.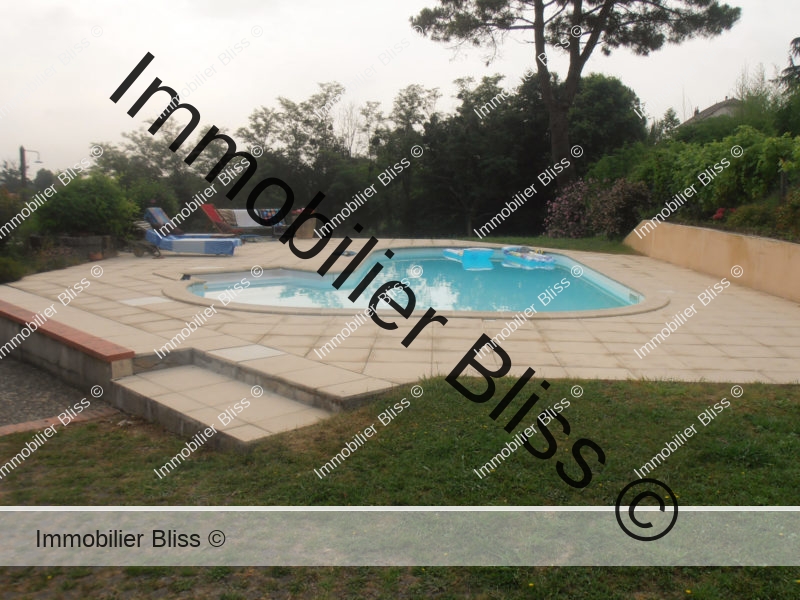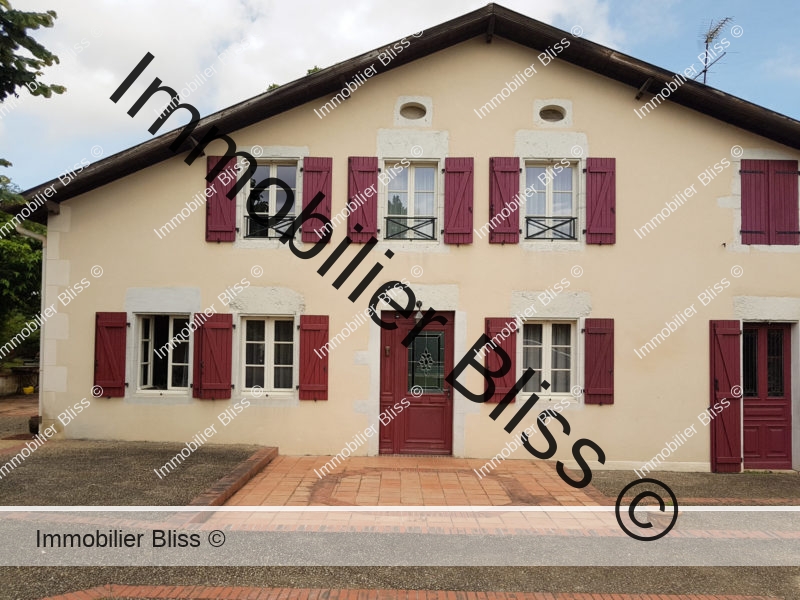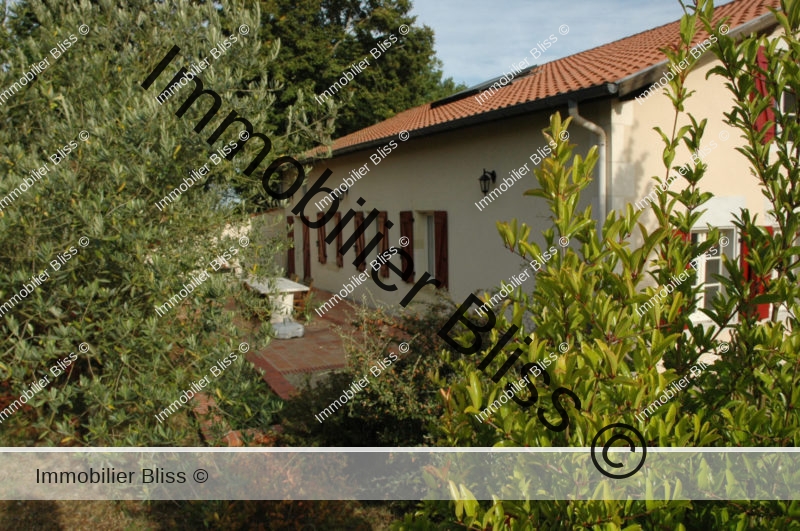 The main door of the house opens onto a traditional entrance hall with red-stone floor tiles, and from where we can see the curve of the lovely wooden staircase to the upper floor.
This is a spacious family home which has the advantage of three bedrooms on the ground-floor, one with an en-suite bathroom and toilet. The remaining two downstairs bedrooms share a family bathroom and separate WC.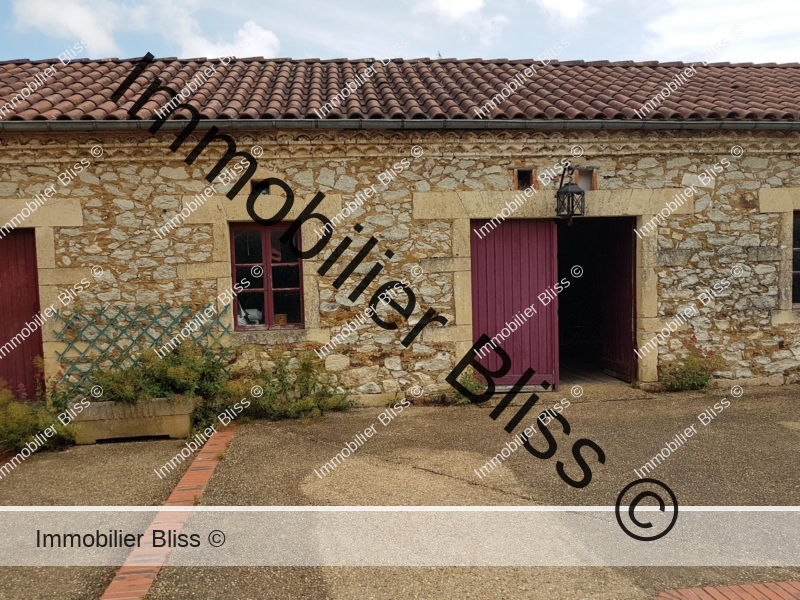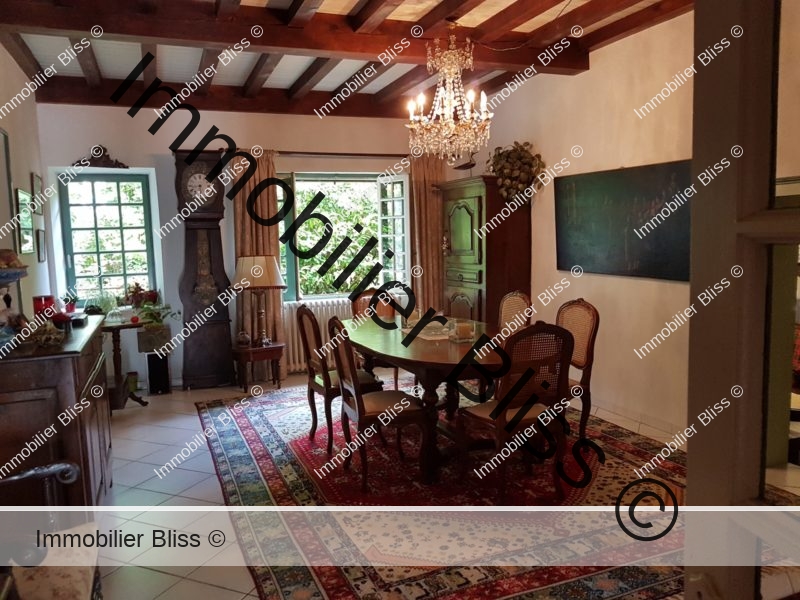 The main reception-area is found to the rear of the property and opens onto a spacious terrace-area; perfect for outdoor dining and with plenty of natural shade for the hot summer months.
The main living-area of the property comprises a formal dining-room and a charming light-filled "boudoir" with a lovely old fireplace and a stone balcony from which there are splendid views of the surrounding countryside.
Last but not least, there is a small intimate sized room, currently used as a television-room.
The lovely wooden staircase leads to two upstairs bedrooms, both of which have retained their characterful parquet floors; as well as a large upstairs reception/games-room.
On this level there is also a first-floor bathroom and WC.
Other useful rooms include in the property include: a wine cellar, a laundry-room and a boiler-room.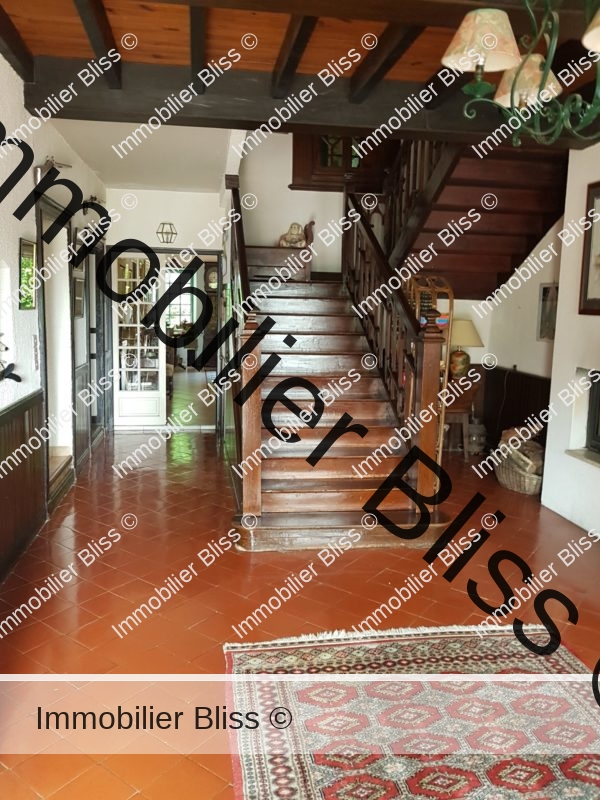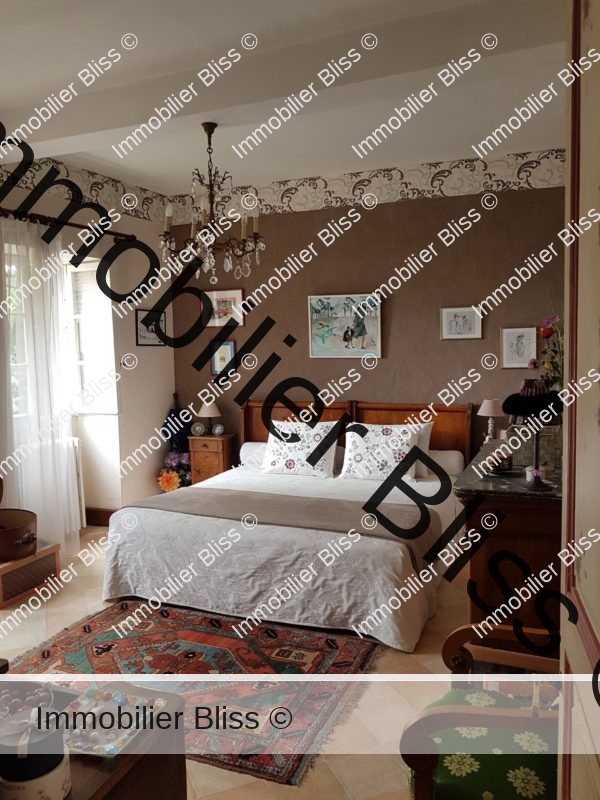 Our thoughts here at Bliss :
There is much to like about this property. Firstly, the position itself, with its far-reaching views and grand outdoor terrace and lovely poolside area overlooking the surrounding countryside.
The property has maintained much of its charm, with original features such as the exposed stone walls and parquet floors. This is a style of architecture which will appeal to lovers of traditional period properties. The spacious upstairs reception-room will delight children and teenagers alike, with plenty of living-space in which both parents and younger generations of the family can entertain.
What would I do if this property were mine? :
If this property were mine, I would like to redecorate the interior, which is now a little dated. The electrical installation would benefit from a revision. I would also like to change the wooden windows and replace these with double-glazed windows, which would help to improve the energy efficiency rating of the property.
To whom might this property appeal?
This property is certain to appeal to anyone looking to live in the attractive area of Chalosse with a large family. The property is ideally suited to anyone with children, with its multiple reception-rooms, pool and spacious gardens.
The property might also appeal to anyone looking to purchase a property which offers the potential for the development of a gîte or a chambre d'hôte. The outbuilding is ripe for development (relevant planning permissions permitting) and offers plenty of space for development on two floors.
NB : A short drive is necessary to access all shop and local amenities
More images…
Click images to enlarge