The art gallery Réglisse Bleu
Who: Christine & Didier Dalbos
Where: Auvillar
What: Galerie d'Art Bleu Réglisse
What was your life before the gallery?
My husband Didier and I come from very different backgrounds. Didier began his career in the hotel industry while I worked in graphic art and design. After several years, we set up a business importing and marketing jewellery and fashion accessories; a project we worked on for almost 15 years. As the business was seasonal, we were free to travel in the winter, and able mix business with pleasure.
Where do you originate from? How did you end up in this area?
Didier lived all over the world. He grew up in South Africa, then moved to Les Landes, French Polynesia and Tahiti. Eventually returning to France for family reasons, he ended up working in Auvillar.
I was born here!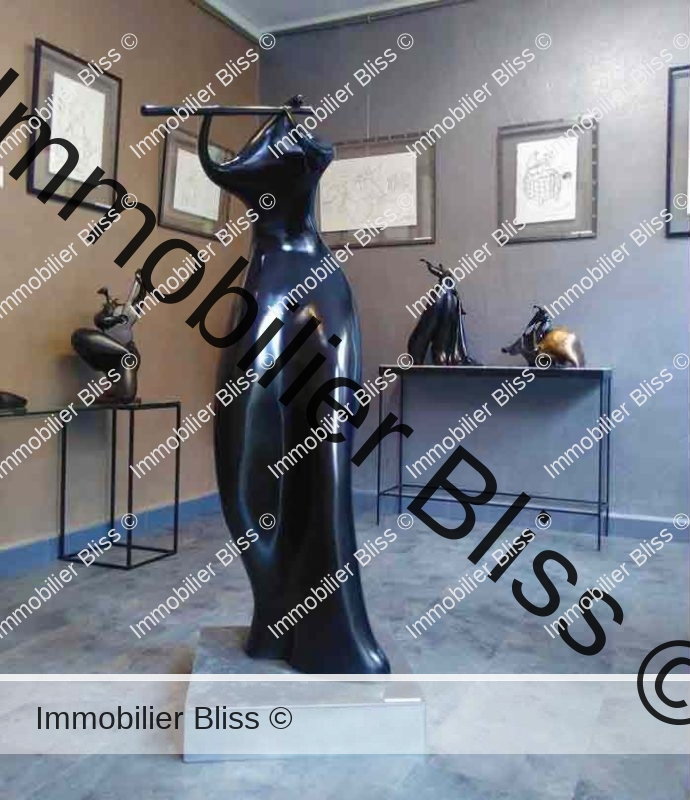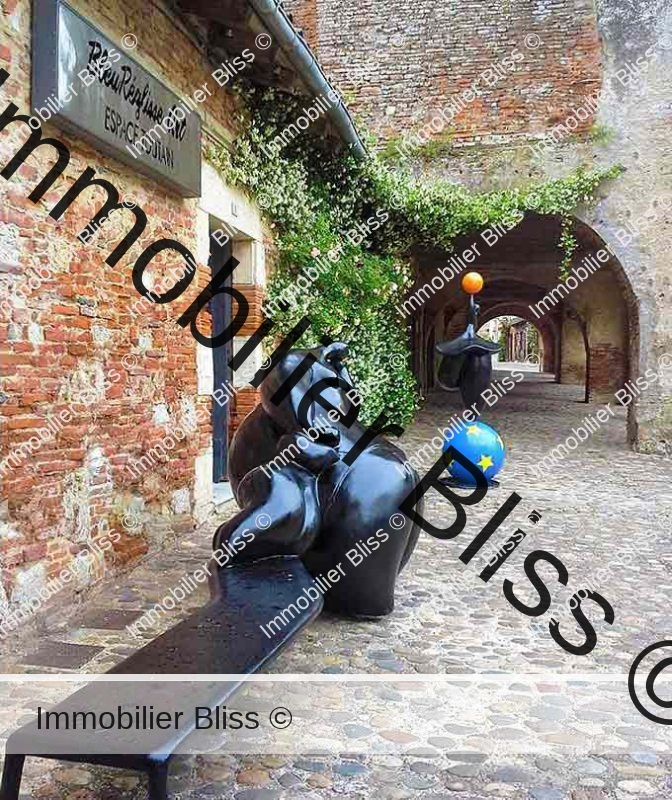 How has the gallery evolved?
The gallery began its life in Valence d'Agen. Four years later, in the summer of 2017, we relocated to an old convent. We have three exhibition rooms overlooking an enclosed garden where our sculptures live.
Recently we wanted to spread our wings, and began to set up events in novel places such as the Château de Lavardens. This has resulted in an increase in the number of people who come from all over the world to see our exhibitions.
Why Auvillar?
With cobbled its streets and medieval architecture, Auvillar is filled with tourists for much of the year, which enables a steady flow of new clients to our gallery.
Our interior garden provides the ideal setting in which to exhibit larger sculptures and portrays a unique backdrop to showcase our work.
Auvillar is a short drive from the motorway, 20 minutes from Agen and 45 minutes from Toulouse. It has the feel of a small country village without being too isolated.
Bleu Réglisse is an exhibition centre for Toutain's work – can you tell us more?
Above all, our relationship with Toutain's family is one of friendship and mutual trust. Prior to opening our own gallery, I worked for Toutain, selling his pieces at art exhibitions. Because of the close working relationship our two families share, we are lucky enough to be able to continue exhibiting his work today.
We have a designated area of the gallery for Toutain's work, where over fifty of his sculptures in bronze and resin are on display, as well as some of his sketches. There is no doubt that Toutain is our leading artist. We share the same philosophy as Toutain: the belief that art is something which should be available to all, not just the privileged few.
"Art is never more alive than in the street, I think art humanises" JL Toutain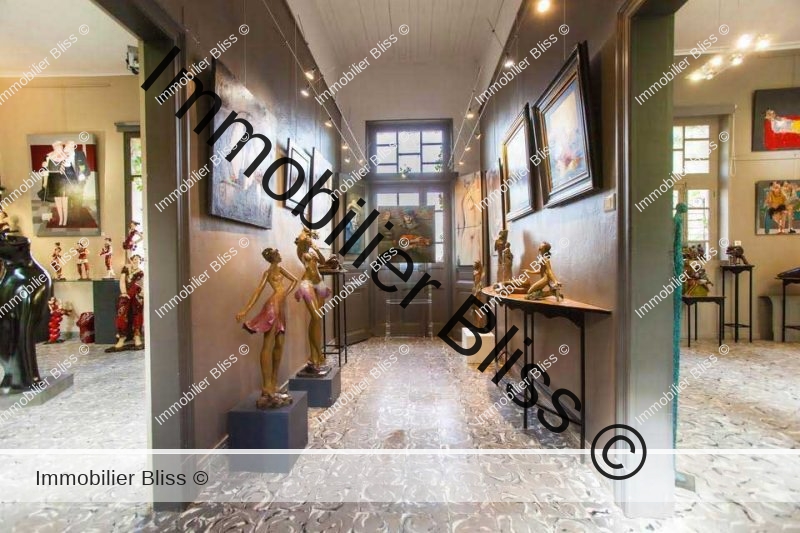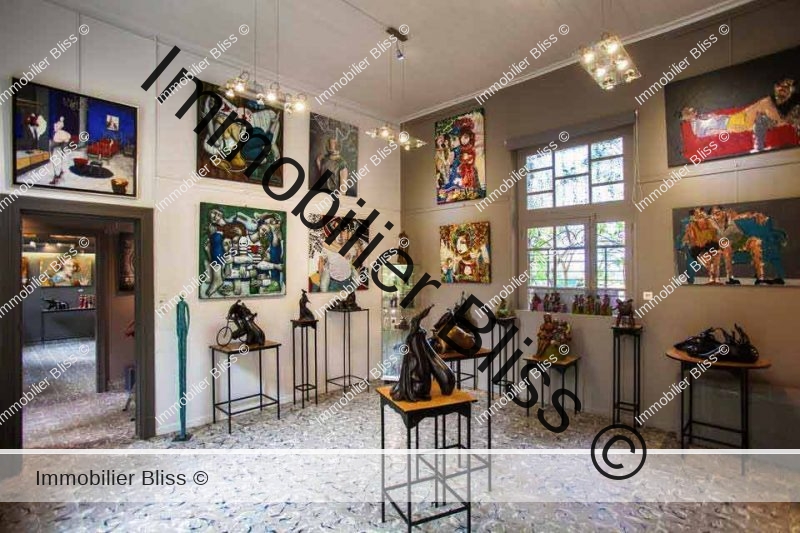 What else can you tell us about the gallery and its artists?
It is a space of more than 150m², unique and atypical in Occitania, a place for conversations and discoveries, and a space dedicated to the Toulouse sculptor Toutain.
Bleu Réglisse offers 150m² of exhibition space and is a unique gallery in Occitan. It is a place designed to promote both conversation and discovery; as well as one dedicated to Toutain, the sculptor from Toulouse.
We currently exhibit the work of fifteen permanent artists, some of whom are major names on the contemporary and international art scene; along with other emerging artists and young hopefuls.
We value our relationship with the individual artists as much as we value their work, cultivating a relationship of trust and friendship between us.
Our artists are chosen for their excellence and their originality as well as for their personality. Each piece ends up being our own special favourite!
The gallery is open to artists from many different genres, whether this be sculpture or painting, figurative or abstract work, singular or poetic art. Each piece of work is valued as accurately as possible by the gallery as we set up meetings with potential collectors.
Our aim is to offer a fresh look at contemporary art and to demystify the notion of what an art gallery is. The entrance to Bleu Réglisse is designed to be welcoming as possible, so as to encourage new visitors to pop and to discover our work.
We regularly organise outdoor exhibitions in partnership with local associations or with the town hall, participating in local cultural events, and holding our own exhibitions.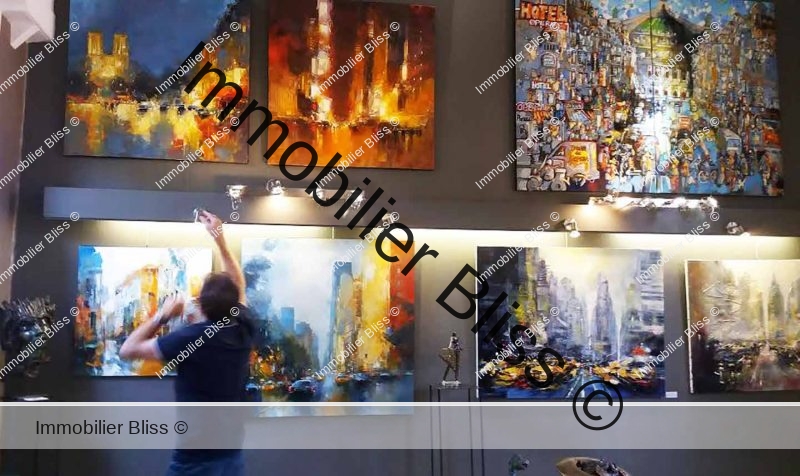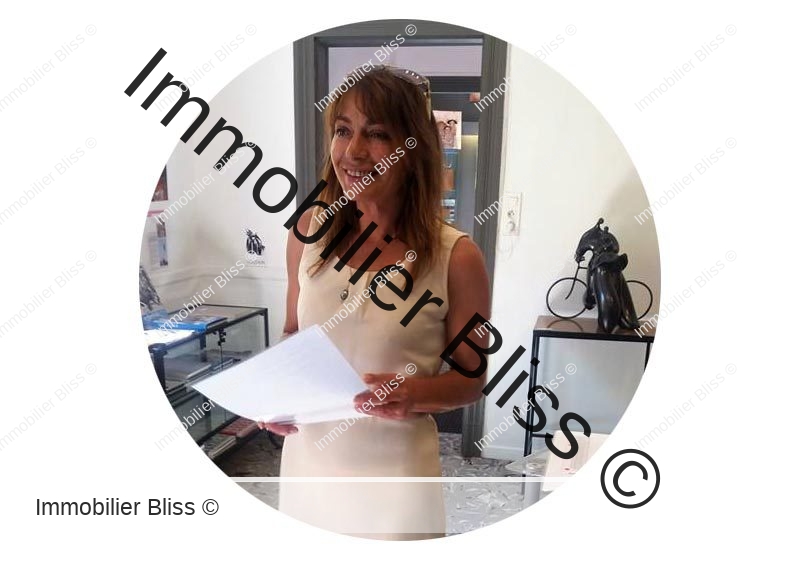 Describe a typical day?
Housework – emailing – tidying up – paperwork – phone calls – welcoming clients – social networking.
What do you hope the future holds in store?
We hope that Blue Réglisse will continue to achieve the highest standards of excellence, through the quality of the artists we exhibit, and the satisfaction of our customers. Our aim is that no-one is ever disappointed with our gallery.
We have begun work on several cultural projects, including the development of a monthly slot on contemporary art, which will feature on the Moissac TV Channel. We have also begun a project for a travelling art gallery.
Which particular artists have most influenced your lives?
Toutain for his generosity and humour along with his "don't worry" attitude. And Chagall for his sense of dream and freedom.