Bliss in Les Landes
We look forward to meeting you and to accompanying you on an exciting journey in search of your perfect home in one of France's most delightful – and at times surprising- departments.
Cathy Rousseau was born and bred in Les Landes and with a life-long love of the area spends her days in search of those hidden property gems we know our clients love. She has now been joined with Valérie Nagel who shares her love for this beautiful region of France.
Our mission is to find characterful homes in tranquil locations in an area renowned for its natural beauty, suspended between the Atlantic ocean – with miles of unspoilt golden beaches – and rich forests of pine.
Whether close to a vibrant and touristic town such as Dax or Arcachon – or far from the beaten track – all of our properties are typical of the region and each has the BLISS stamp of approval!
Les Landes : The Atlantic Coastline, Unspoilt Beaches, Rich Pine Forests &
Vibrant Touristic Towns.
Here at Bliss Immobilier our catalogue of properties represents the diversity of our client base. Both our vendors and our buyers come from all over the world – as well as locally in Les Landes. So our listings are varied – though always characterful!
We cover a wide geographical area and our properties can be anything from rural farmhouses (similar in style to those we market in Gascony), to grand sea-side residences or typical Landaise properties boasting the distinctive architecture of the region; whether that be Contemporary, Art Deco or Art Nouveau.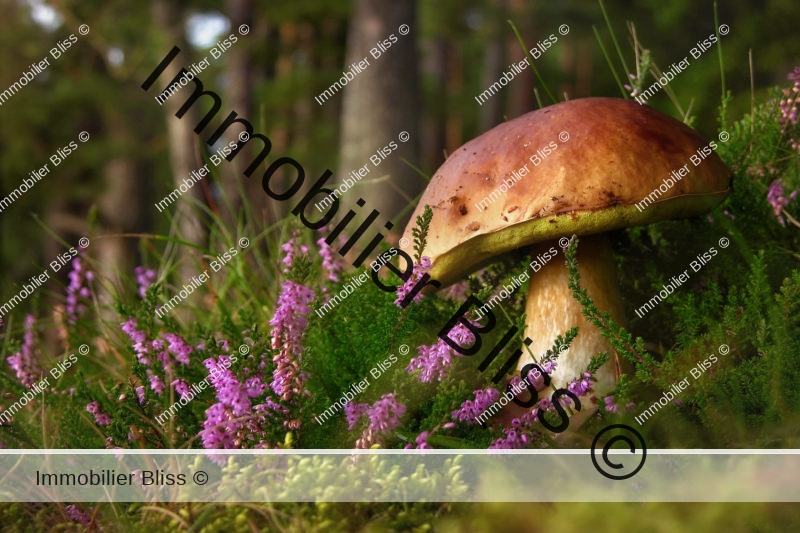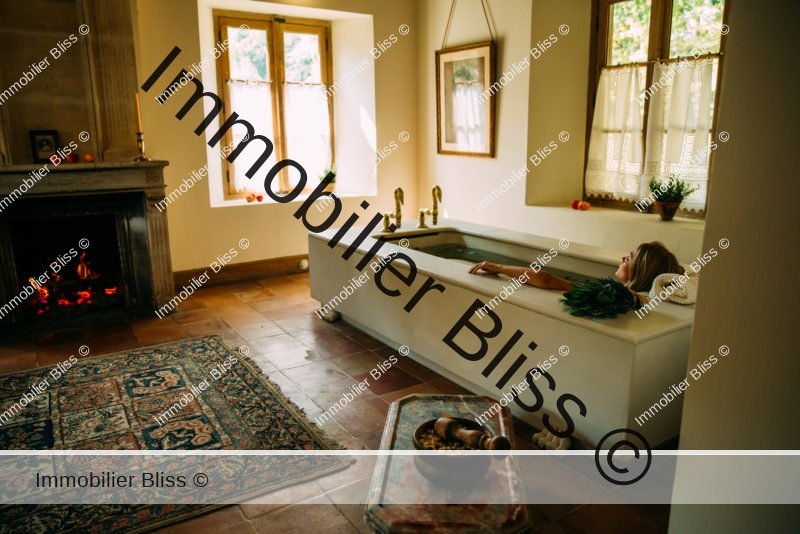 In our daily lives – we walk a lot! This is the ideal department for horse lovers, walkers or cyclists. Or for anyone drawn to riding the crest of those gigantic Atlantic waves.
On our adventures we come across dramatically different landscapes from one end of the department to the other.
In the heart of deep and shady pine forests we are sometimes fortunate enough to discover a property for sale, often with its characterful Basque red beams, or « dove-tailed » sloping roof, tucked away from the world, down a long sandy pathway.
Wherever you have sand and pine needles mixed together beneath your bare feet you know you are in Les Landes!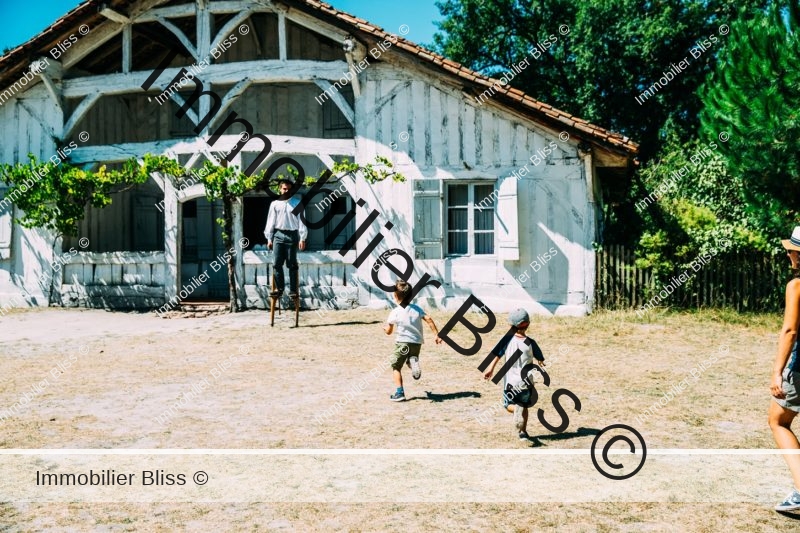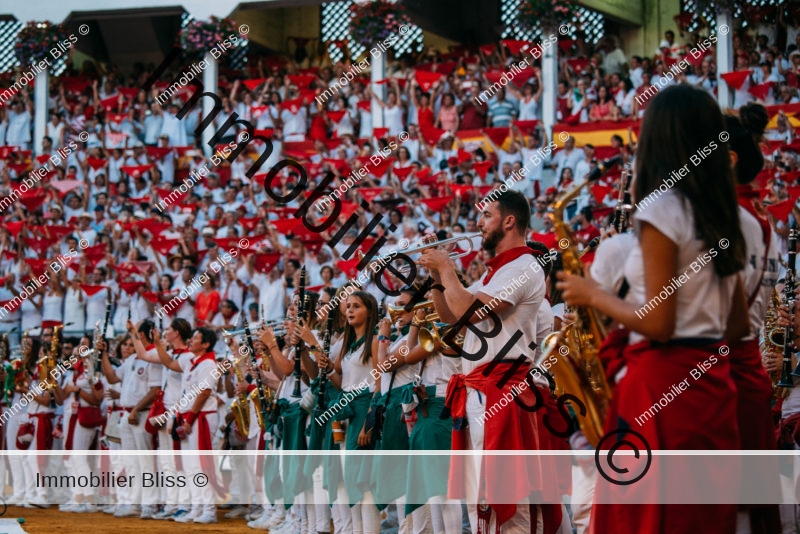 Les Landes is an area steeped in rich local tradition from the hills of Chalosse and Tursan all the way inland to the south-west.
As with the neighbouring department of Gascony, this is an area of France which prides itself on fine foods, fresh local produce, and a certain Art de Vivre.
The climate is mild and gentle throughout the year as life rolls gently on by – punctuated only by the weekly markets, local summertime festivals and the occasional fanfare of trumpets – at the time of the traditional « Bandas » – the equivalent of which is probably a beer festival with a brass-band thrown into the mix for good measure!
Cathy & Valérie, our property experts in Les Landes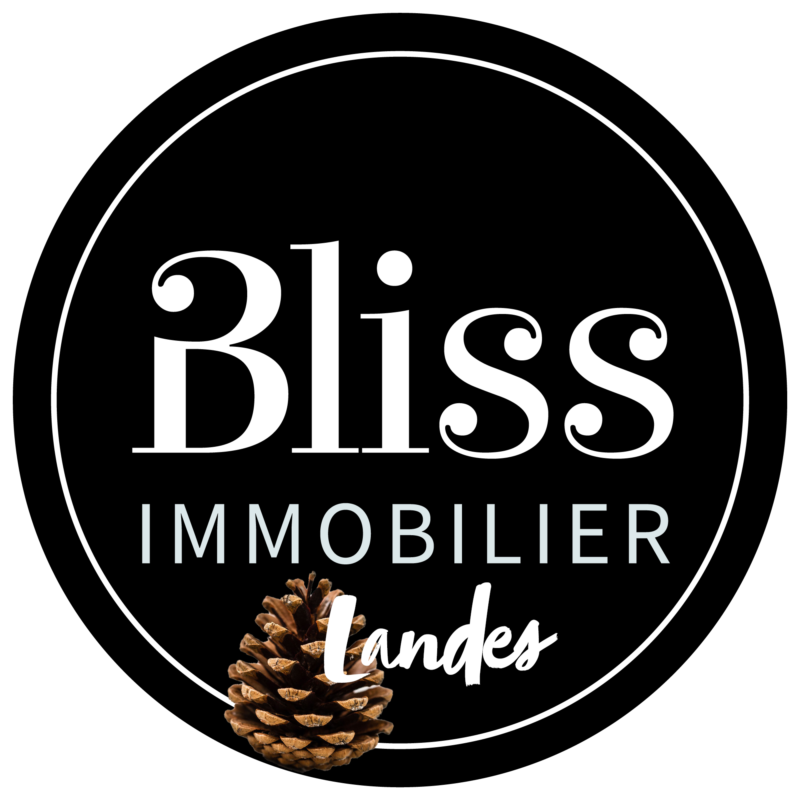 Cathy often says there is nowhere else she would rather live in the world. She tried – but soon came home. Valérie moved to les Landes with her family a couple of years ago and now says the same!
 « Where else can you find in such close proximity a warm and sunny seaside town to enjoy a platter of freshly caught seafood for lunch, forests and long shady bridle ways to ride along in the afternoon, and an inland restaurant offering the finest Chalosse beef steaks for dinner? »
Both share a passion for horses and, here in Les Landes, they can balance their time between their love of riding with their two other passions : Les Landes and Property!
Our properties for sale in les Landes
or please contact our agency to share your project.