Nest
Space, light & walnut trees
Who: NEST FURNITURE DESIGN
Where: Le Gers
What was your life before moving to Gascony?
We lived in Cork. Had a furniture workshop with a couple of great people working with us but we were paying high rent on a workshop, half-an-hour from where we lived and found ourselves constantly in the car racing to collect children from after school clubs, bringing them back to the workshop so that we could continue working into the evening – not a great life for a family.
Your life now?
We live in le Gers and now have a workshop in the barn attached to our house, it's back to just the two of us making the furniture. We exhibit worldwide so where in Europe we are based has not really effected our client base. Our two girls are at schools in the local town and we are lucky to be on the school bus route.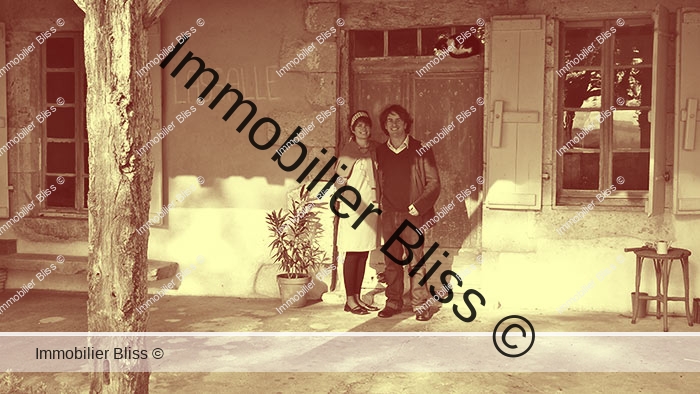 Annabel & Neil
Source: Nest
Why did you choose Gascony?
I bought the house some 25 years ago before marriage and a family. At the time, I worked in television so accessibility to London was a big factor. We're just 50mins from Toulouse airport. (Annabel)
What were your biggest challenges moving to SW France and how did you overcome these?
The wall of bureaucracy is off-putting, everything you set about doing requires the opening of 'a dossier' – setting up a company here was baffling to start with but there are more and more sites on the internet to help you make choices.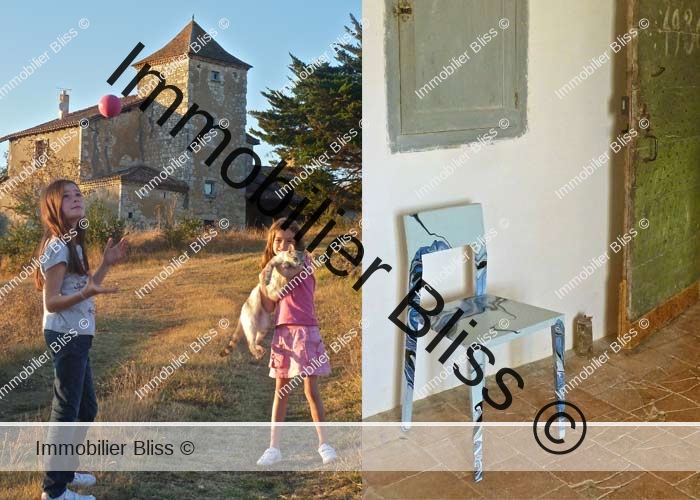 Georgie, Eve & Tower | Siren Chair
Source: Nest
Your greatest joys?
The space and light, the markets – looking across to the Pyrenees in the winter time.
How has your family adapted?
Our two girls went to a very small village primary school and were quick to pick up the language. As a guitar player, Neil has found music to be an universal language and was quick to meet local musicians and play in bands.
Describe your home? (Renovation project or ready to move into?)
After 25 years our house, a 12th century farmhouse with a tower, is still in the early stages of renovation but we love it.
Do you feel that your very contemporary style of furniture can find a home in the traditionally rustic farm house?
We love the contrast of old stone, battered plaster, broken tiled floors with the undisputedly modern, clean lines of our furniture.
Has your period stone property inspired any new designs, or any desire to return to more traditional furniture making?
Every now and again we abandon the lacquer finishes to work with oak in a more vernacular style – both for our own house and for customers in France and abroad – we appreciate the honesty of this timber and the tradition behind it.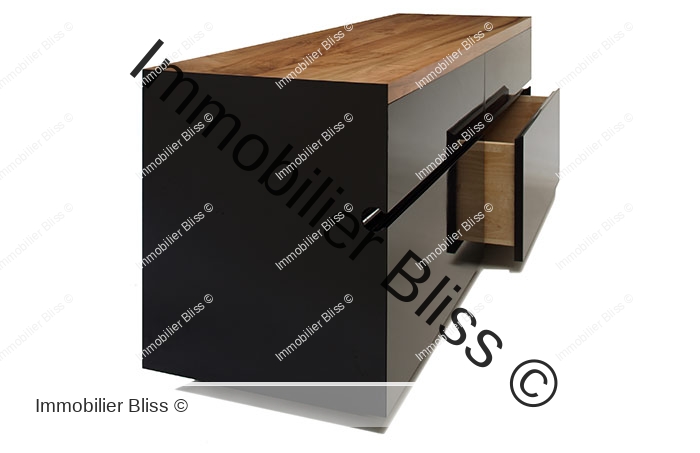 Black Monday.
Source: Nest
What are your greatest influences?
The lines of Haute Couture and Classic car design.
If you were to be banished to a desert island, which piece of NEST furniture would you take with you?
Miss Clavel in the hope a ship would come ashore one day with a group of old friends looking to sit down for lunch.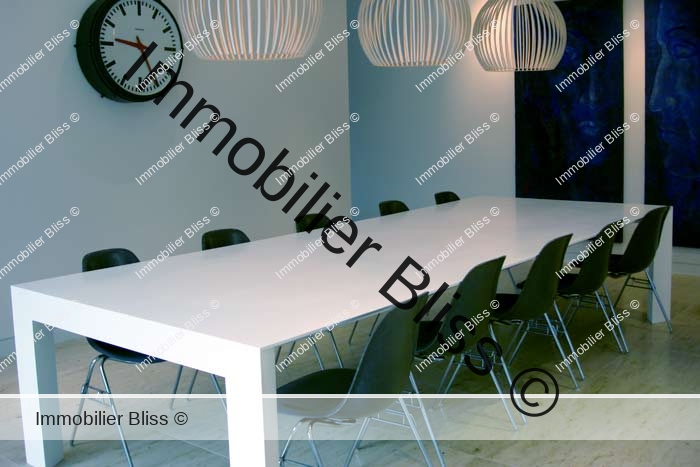 Miss Clavel.
Source: Nest
Do you source your materials locally?
We work with a lot of french walnut which we source in the Aveyron just 2 hours from our workshop. When we were in Ireland we were importing it from the same supplier.
What do you miss the most/least?
The Irish craic which the french also have a great appreciation for – we get back at least once a year to feast on Irish stout and black pudding. We don't miss the traffic and the consumerism.
Your idea of a perfect Gascon day?
Not too hot, not too cold… a big lunch on the terrace.