False rumors in Condom
Who: Danae Penn
Where: Condom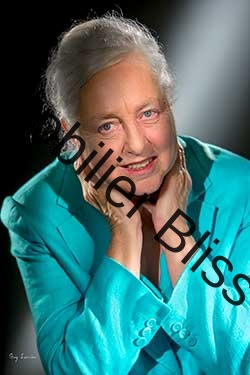 Image © Guy Larrieu
'Your Life Before…'
Very travelled. I was born in Leicester and have lived in the UK, Gibraltar, Geneva, Argentina, Luxembourg and Belgium. I was an environmentalist working on discouraging cars in cities. I concentrated on improving public transport by making it more attractive to everyone (including the people who operated it) and accessible to every passenger. My most persuasive argument was a page of drawings showing 40% of the population who have reduced mobility.
'Why did you choose Gascony?'
My husband's health was getting so bad that his doctor urged us to move as soon as possible to a warm, dry climate. Roger was a geographer and insisted that we house-hunted in the Gers. That produced a problem in April 2000: hardly any estate agents. The local bank advised us to use a notaire (solicitor) and she found the perfect house for us, near Condom. The location, price, and condition were perfect.
Unfortunately, the garden was huge: 1½ acres (6,000 square metres). Most of it was in good condition but the final part was a hayfield which the previous owner had used for his sheep until a neighbour's dog had killed the lambs. They had been on very bad terms ever after, put up an enormous fence and then a conifer hedge which is something Gascons do not normally do. Indeed, they do not usually have gates to their gardens and this is a sign of the most important reason to live in Gascony, even more important than the warm, dry climate: the friendliness and helpfulness of Gascons. They are not invasive or intrusive, but they are always ready to assist anyone who needs help.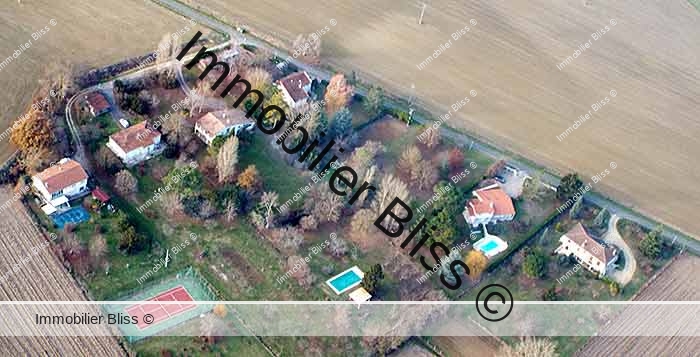 Image © Bernard Crenn
My first example of this happened on Day Two when I had walked a mile to the nearest supermarket (I have bad eyesight and have not been able to drive since 1977). I was calculating how much fresh food I could buy and wheel back uphill to our new house when someone said to me "Madame Penn?" He introduced himself as my nearest neighbour and told me to buy however much I needed and he would drive me back home. Every after, he would take me shopping every day, or however often I wanted to shop.
This kindness enabled Roger and me to live, eat and drink happily, instead of surviving. Over the years I have built up a network of super people who give me lifts, for shopping as well as taking me to all sorts of places and activities in the Gers. But I also use the local taxi firm, Taxi Tenarèze, sitting in the front passenger seat of their cars and chatting to the drivers. The other famous Gascon characteristic is talking. That suits me too.
The hamlet nearest my house had a dilapidated church which had been unused since the 1930s. The roof was about to fall in but the owners (the town hall or Mairie of Condom) were not in any hurry to mend it. It was just one of many local small churches in need of repair. So three young women in the hamlet went through the bureaucratic hurdles involved in creating an association and one day I found a notice in my letter box inviting me to an inauguration meeting inside the church. After the meeting we had home-made cakes and local wine (the hamlet is among vineyards) when a very elderly woman grabbed my arm and asked me if it was true that I was English "because she had never met an Englishwoman before and why was I living here?" My neighbours and I explained to her all about my husband's poor health and the excellent qualities of the Gascon climate. It turned out that, like several inhabitants of Condom, she was nearly 100 years old. She was herself an excellent advertisement for the healthy way of Gascon life.
From time to time the church roof restoration society held other meetings, delicious and very convivial communal meals, vide-greniers (garage sales), botanical walks, jazz band concerts… During one of these activities I was introduced to Martine "who will make you a member of the local rambling club". This involves walking for about 12 km for three hours on Sunday afternoons and going away for a week twice a year, in France or Spain. I love it. It is excellent for my health of course, but it is a marvellous opportunity to chat with the many other members of the Amis de la Marche de Condom, learn how to look after my enormous garden, and learn how to cook various Gascon recipes. Occasionally, we all have a meal together, at very long tables with food provided and cooked by the Committee, washed down with floc (the local aperitif), local wine and Armagnac. No one ever gets drunk. They are very used to their local vine products and have been ever since they were children.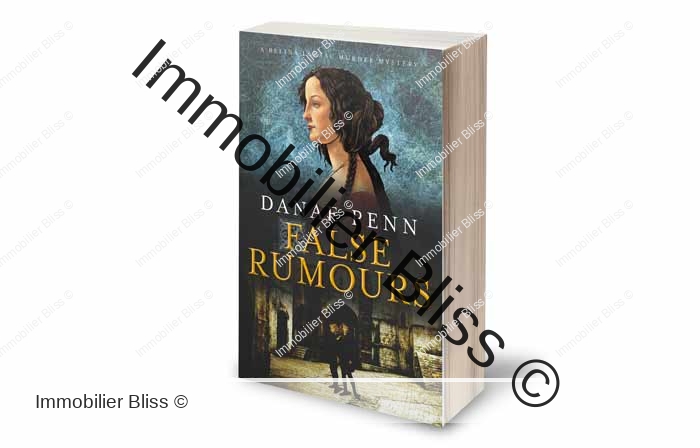 Image © J D Smith
However, I do know English people too. We meet regularly in Condom in the café-bookshop called La Librairie Gourmande, or in Churchill's, the English grocers in the Gers. I go there if I specifically need an English product, or to sell my book "False Rumours". This is a medieval mystery novel, set in Condom in 1483, describing how my heroine-sleuth, Belina Lansac, investigates the murder of a pilgrim and at the same time saves the Princes in the Tower from being murdered on the orders of Henry VII's mother. If you want to know more – and I hope you do – visit my website at www.belinalansac.com and find out more about Belina, her life and her cooking, washing and ironing. Other pages describe Gascony, pilgrimages to Santiago de Compostela, Richard III, and how to contact me to discuss any of the above in person!
Writing a medieval mystery novel took me several years longer than I had envisaged. I joined four local history societies but without letting on that my book on fifteenth century Gascony was a novel, not an academic book. I also belong to VMF, the nearest equivalent in France to the National Trust. I visit the fascinating historic abbeys and churches, manor houses and chateaux and their gardens. Every summer I give a talk on Gascon history, dressed in medieval clothes borrowed from the local amateur dramatic society.
My husband was an author of guide books about England, France and Spain so I already had some idea of what writing a book involves. However, I thought I should learn specifically about creative writing by joining the local Chapter Away one-week local courses organised by Karen Pegg. (www.achapteraway.com) Great fun, and very useful. As a direct result I have been able to get my book published by Nichol Press and am busy plotting the characters and murders involved in the sequel.
Image © Bernard Crenn
As you will have seen from my website, my cover designer is J D Smith who has produced a stunning design, converting a Botticelli young woman into a black-haired Gascon one.
Gascon scenery is stunning too, and I love living in such a beautiful part of France.