Vast Village House with View
on the Chemin de Saint Jacques
Walled garden & pool
This historic and imposing property with its tower dating to the 15th century offers charm and individuality in equal measure throughout. Situated on a cobbled street, in an enviable position close to the central market place, the property can be found in the heart of a village that has been listed as one of the most beautiful in France. With its private walled courtyard (with swimming pool and spa), and its stunning views of the Quercy countryside, this is a truly special home.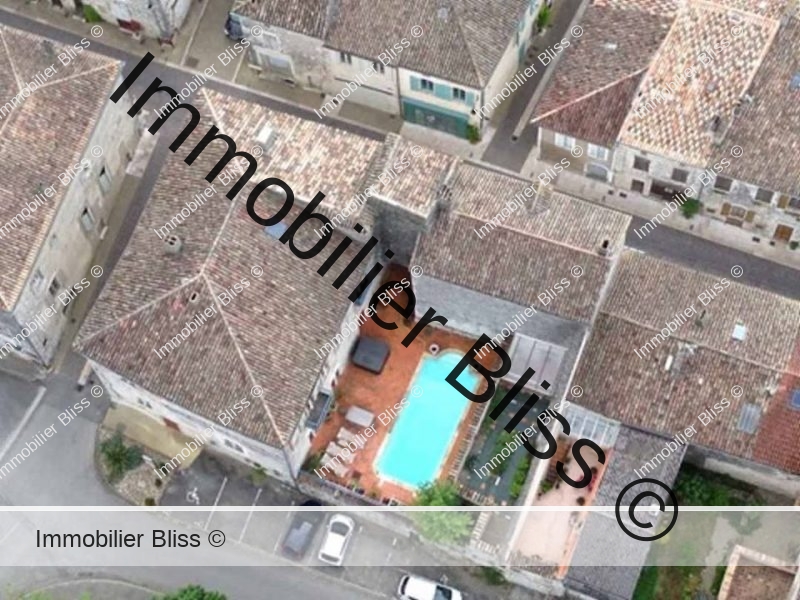 Offering exceptional views of the Quercy…
A world unto itself…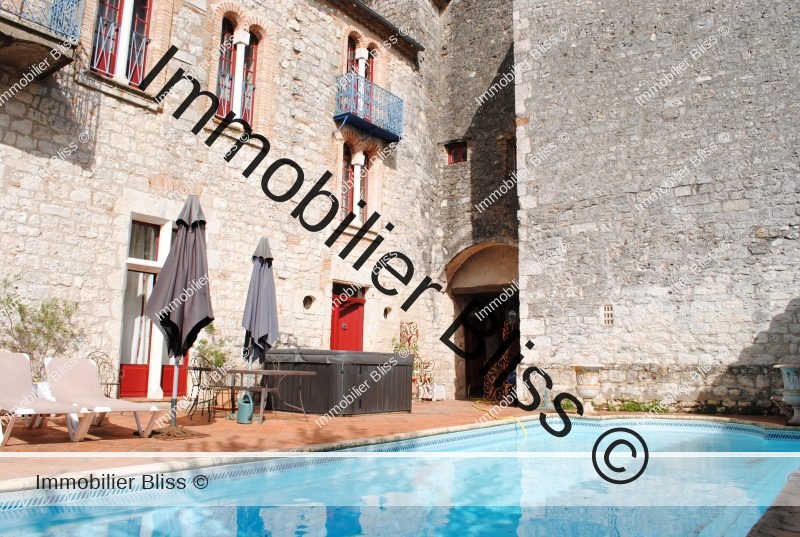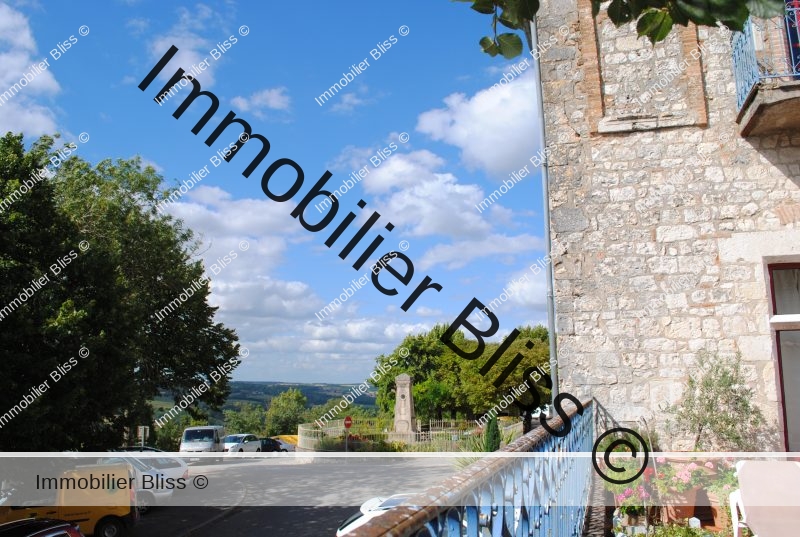 The original "tower door" opens onto a large entrance hall with exposed stone walls and a view of the stairs. Beyond here, lies a magnificent lounge/ dining room, with high ceilings, perfect for those impressive chandeliers, and an impressive brick open fireplace, which lends a baronial air to the room. Large portrait windows overlook the pool and terrace area. A second reception room lined with bookshelves makes a perfect library/study area, while the wood-burner provides an agreeable focal point. This room could also be used as both a ground floor bedroom (with private WC and sink) or for commercial use (with correct change of usage and permits) its window overlooking a quiet side street in this lively market town.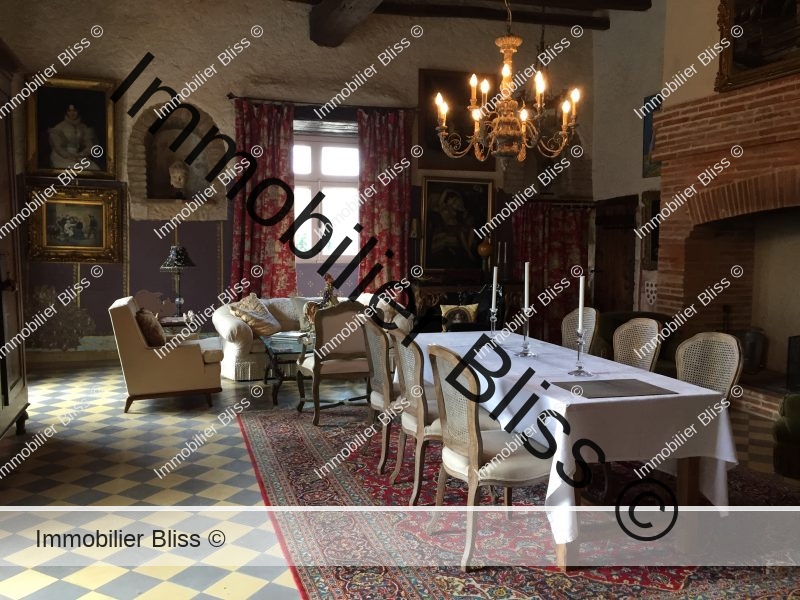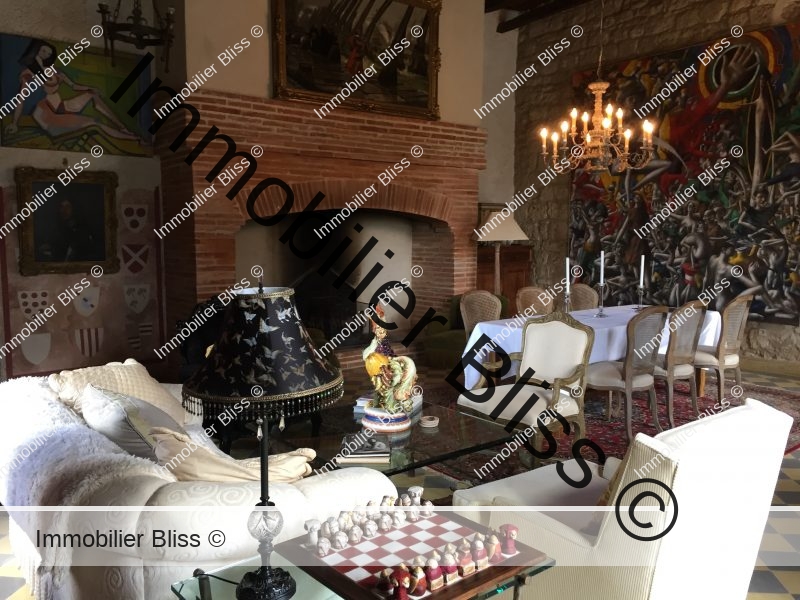 The American-style equipped kitchen with its central island houses a large table, for cosy informal dining. Attention is drawn to the beams above but also to the arch of the fireplace mimicking that of the stained-glass window. This room leads on to the laundry room, which is of a similar size to the kitchen. A small door from here provides access the dining room as used by the serving staff in days gone by. The stairs fork on the first-floor landing, leading to a large double bedroom with an en-suite bathroom on the left on one side and a bedroom with an en-suite shower on the other side. A corridor leads to two further rooms of rooms currently used for storage and a further en-suite bedroom. (NB: As this bedroom connects back to the first, it enables this space to be used as a large parental suite or private "family" quarters, should the rest of the house be used for a commercial venture.)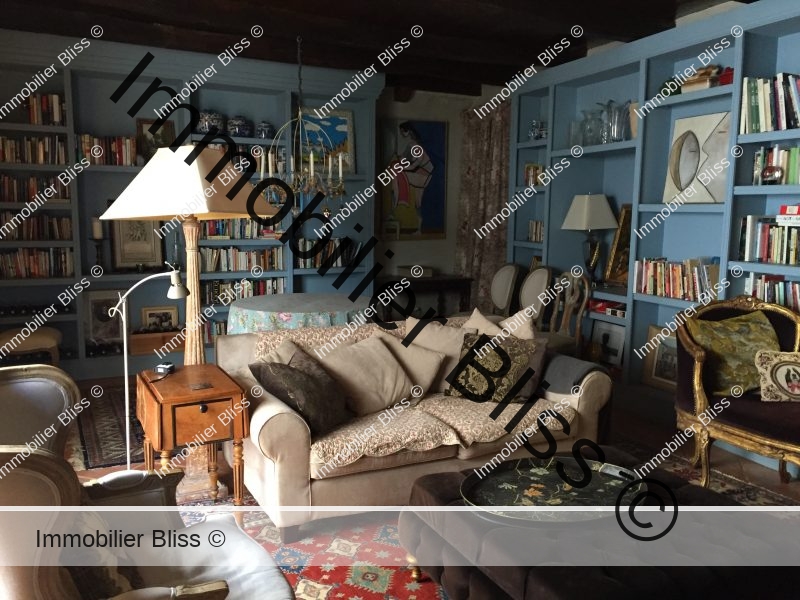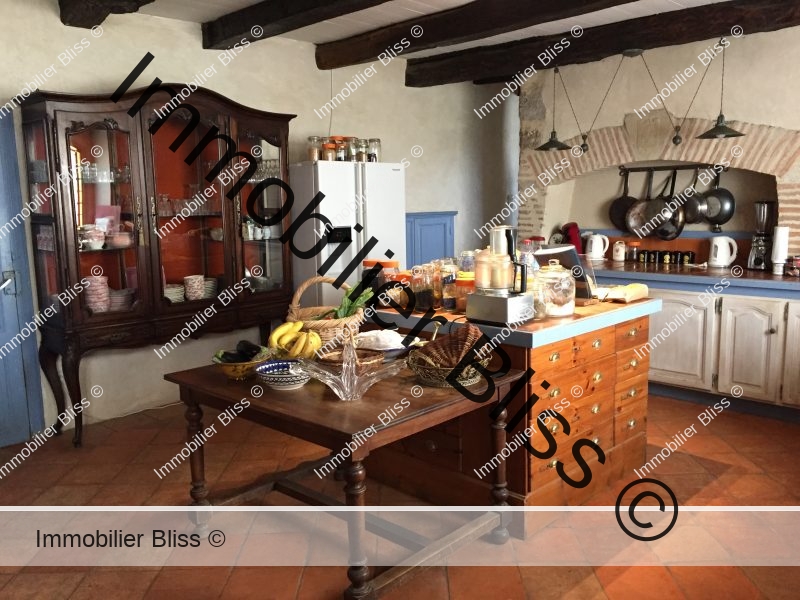 On the second floor, an impressive landing provides access to seven bedrooms; each with an an en-suite bathroom or shower room; and each with its own unique style. Three bedrooms overlook the poolside and two have a private balcony. The rooms are quirky. One houses its bathroom in the tower, two have far-reaching views of the surrounding countryside. All are remarkable in their own way, and each is tastefully restored to the highest standard.
Under the property runs a 150m2 cellar with arches and coves, once the town discotheque. A great place for storage, if not for the occasional party!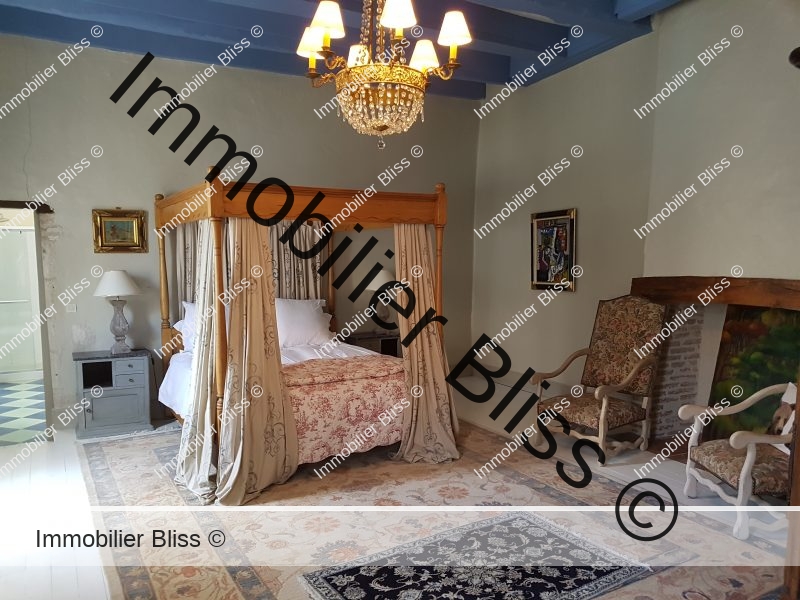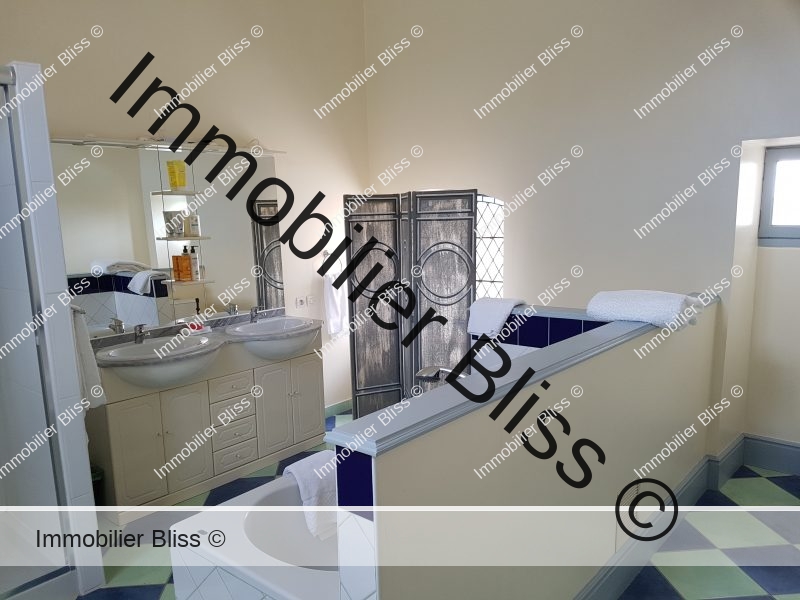 To whom might this property appeal?
The property is perfect as a spacious family home, or for anyone wishing to open their doors to the many tourists who pass through this delightful village, and who wish to open a bespoke bijou hotel or chambre d'hote.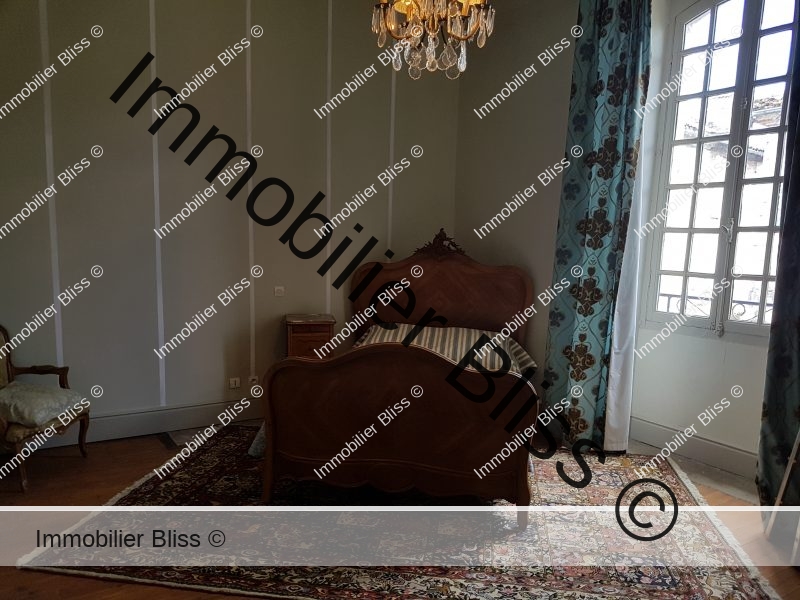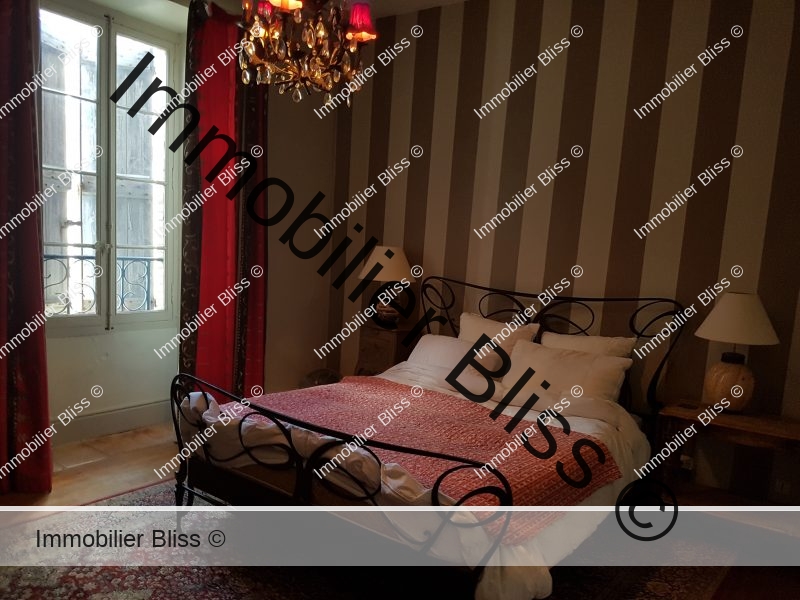 Here at Bliss
Here at Bliss we adore the fortified feel of the property, which wraps itself around the beautiful pool and gardens, and protects them behind high stone walls. This is a world unto itself, in which one feels utterly private once inside, and yet an integral part of a lively village, should one choose to open the grand and fortified door.
More images…
Click images to enlarge