Quirky property
with small garden
in a village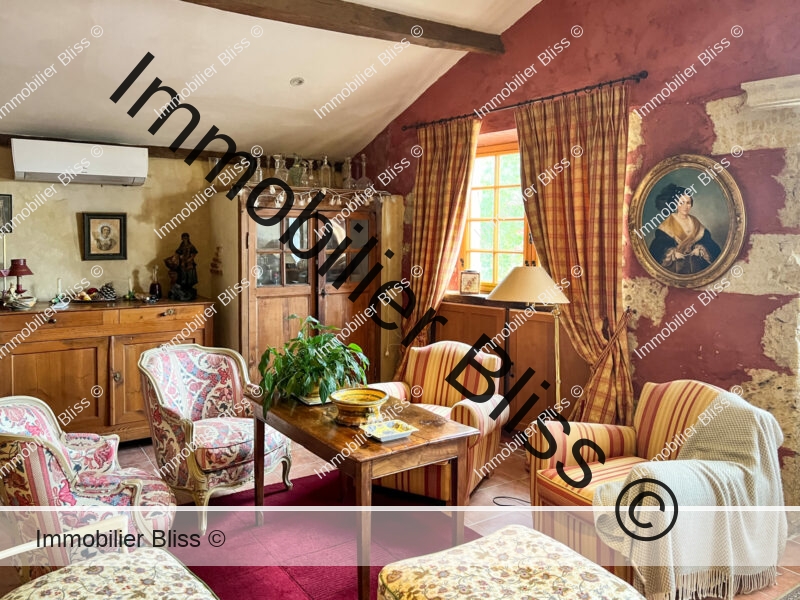 Toutes les mesures sont approximatives
Agency fees included (5%), payable by the seller.
Overview
This property was once a barn, and also once a restaurant, but now has been converted into a surprising and lovely home to its current owner. It is utterly individual and quite intriguing, since from the outside one cannot imagine the space within.
Let us open the doors for you, and take a tour!
We enter into a vast reception room, where once there an old auberge welcomed dozens of diners over the years,  but which is now an extremely generous living space overlooking  the street.
In the middle of the room there is a large open fireplace in stone, along one side a long table for evening dinners and a comfortable living-room area by the tall chimney and fireplace;  all  of which is open-plan.
Behind the dining-room there is a small kitchen area which opens onto a neat little town garden, which though not vast in size is private and with enough space to sit outdoors and eat and grow plants and roses.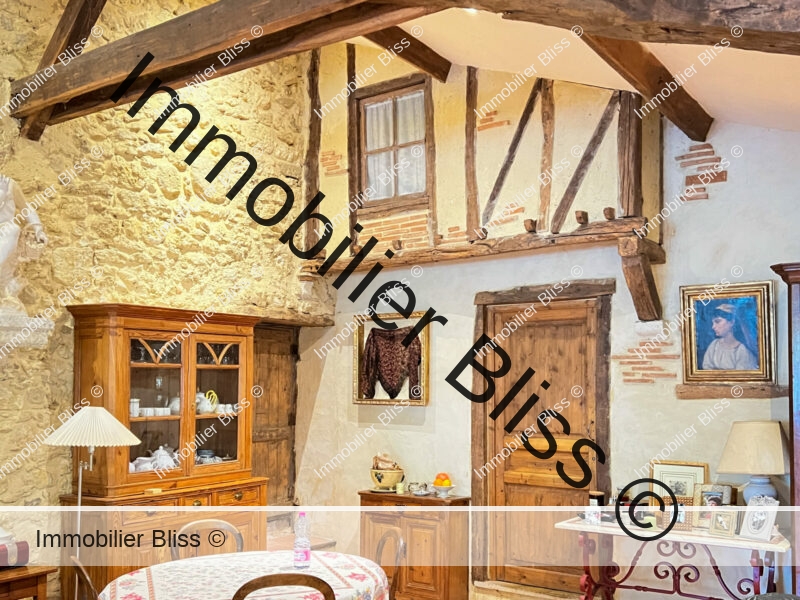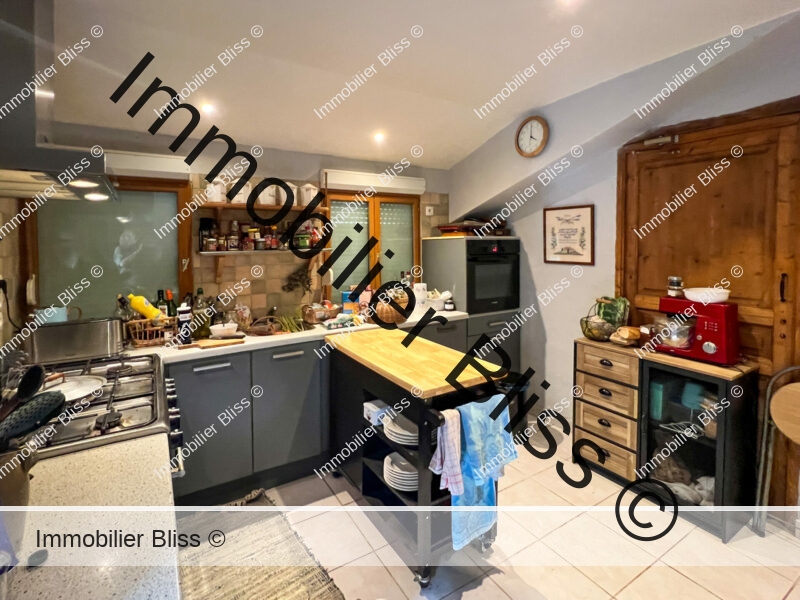 The bedrooms and bathrooms are all charmingly old-fashioned and decorated in a turn of the last century style, with an old wooden staircase to the first floor.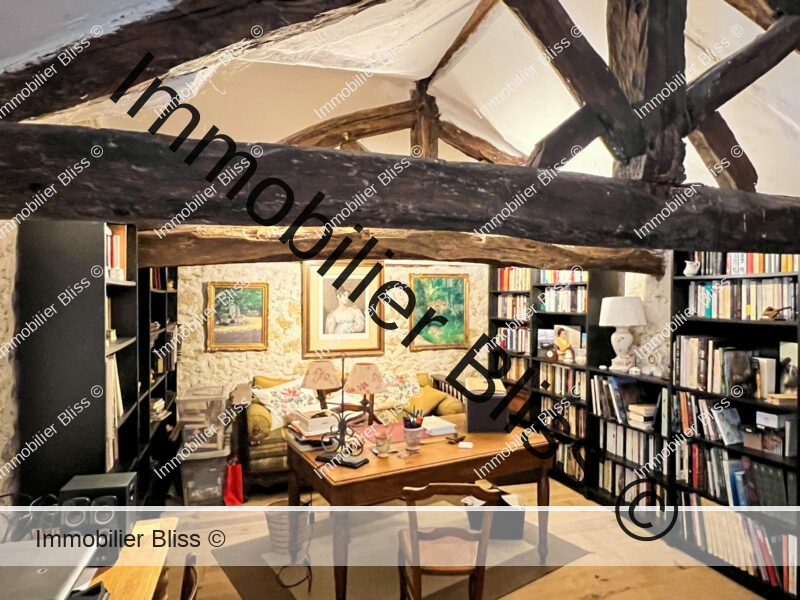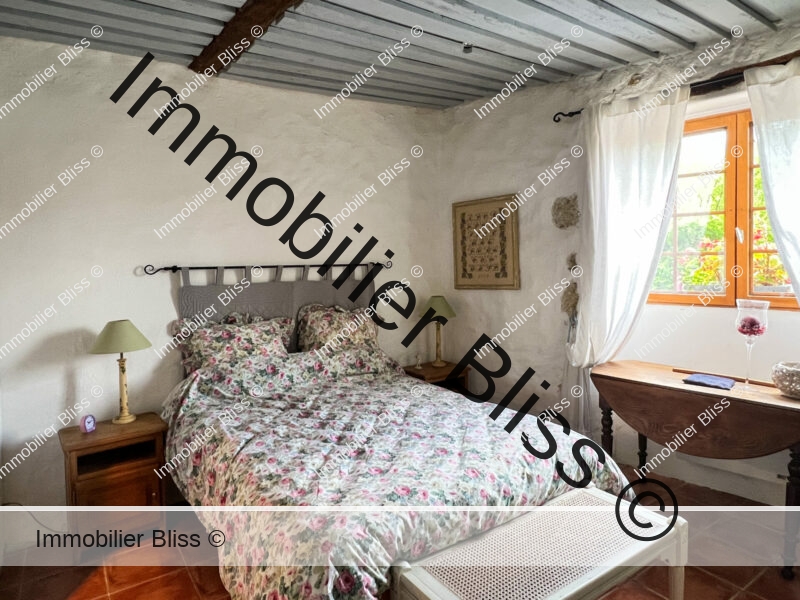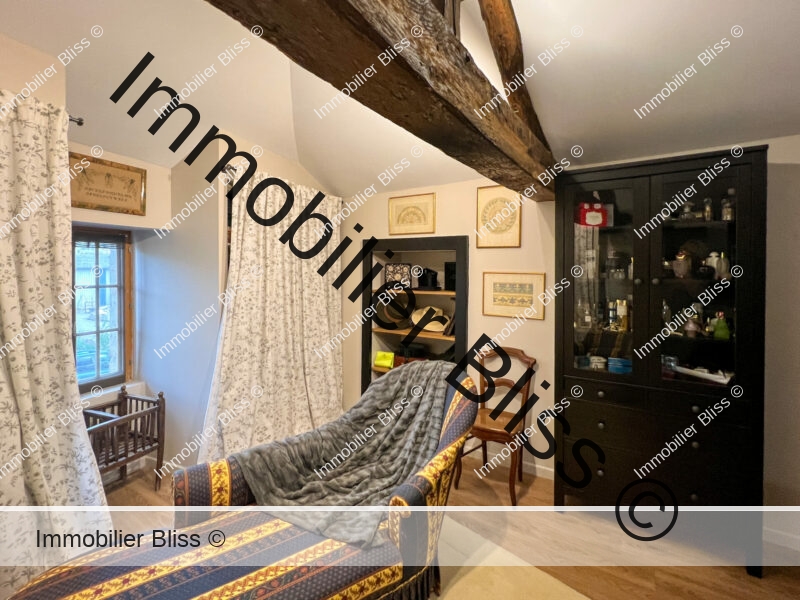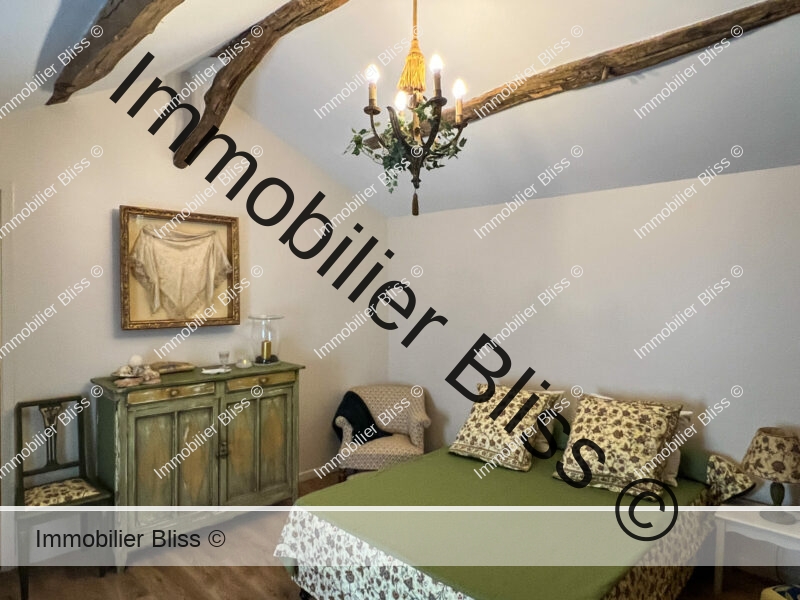 The front part of the property is grand and open-plan, the night space and bedrooms have an entirely different ambience. There is the intimate feel of a very feminine, somewhat bohemian 18th century property. One might be tucked away in the back streets of Paris!
Please be aware before visiting
Although very quiet inside, particularly to the rear, this property sits on the side of a road – hence why it was once an auberge! There is the sound of traffic at certain times of the day. The garden to the rear does not overlook the road and is private.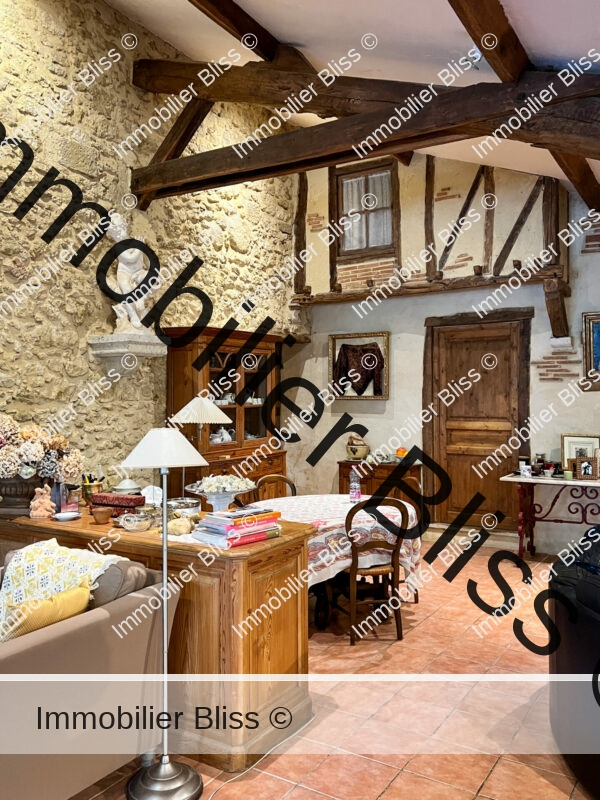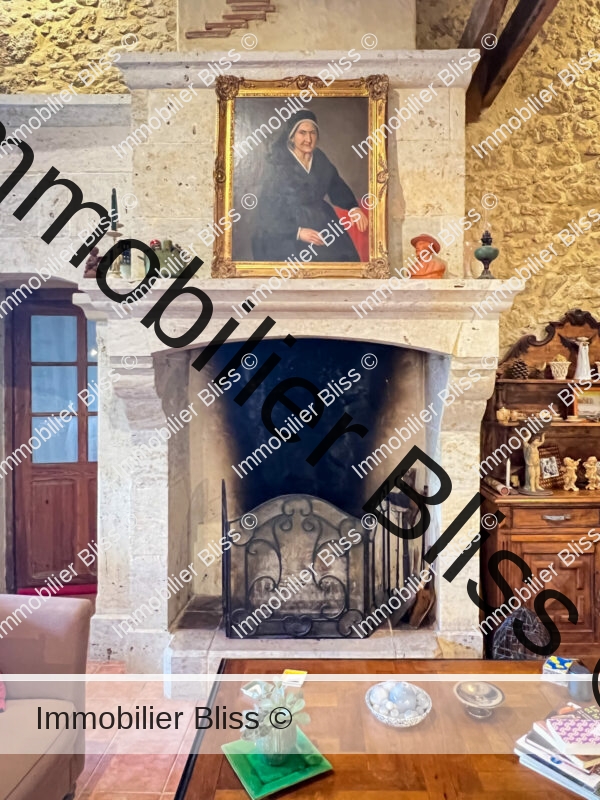 Our thoughts here at Bliss
This property might once again open its doors to the public – with relevant permissions. One can easily envisage a restaurant springing up here or an antique shop or tea-room.
Equally, it could also be ideal as a pied à terre in Gascony or a quirky home with a small outdoor space.
More images…
Click images to enlarge