Period property
In village
with 7 bedrooms & walled garden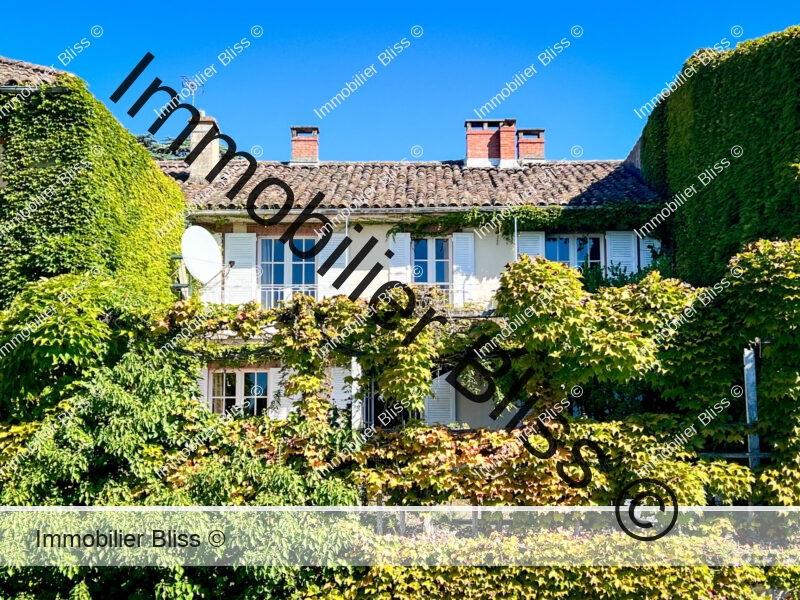 Toutes les mesures sont approximatives
Frais d'agence inclus (5%) à la charge du vendeur
Overview
This elegant property was once two neighbouring houses which have been combined together to create a fabulous home with an extraordinary living-space for its current owners.
The property has undergone intensive restoration in the last couple of years and has been transformed from rubble and ruin to glamour and elegance.
With a enclosed garden and feature arched terrasse (imagine the rue de Rivoli but in red Toulousain brick), and a large stretch of orchard and land adjacent to the rear of the property on half of it, with a separate entrance.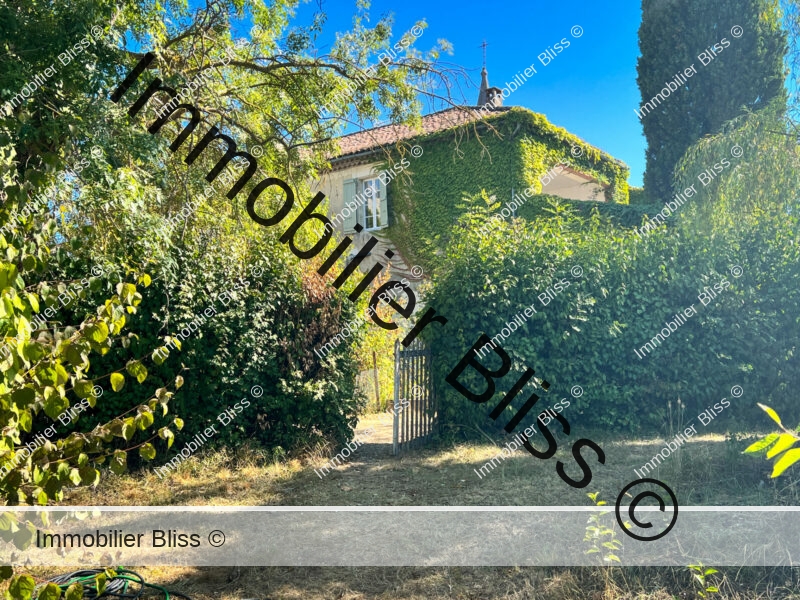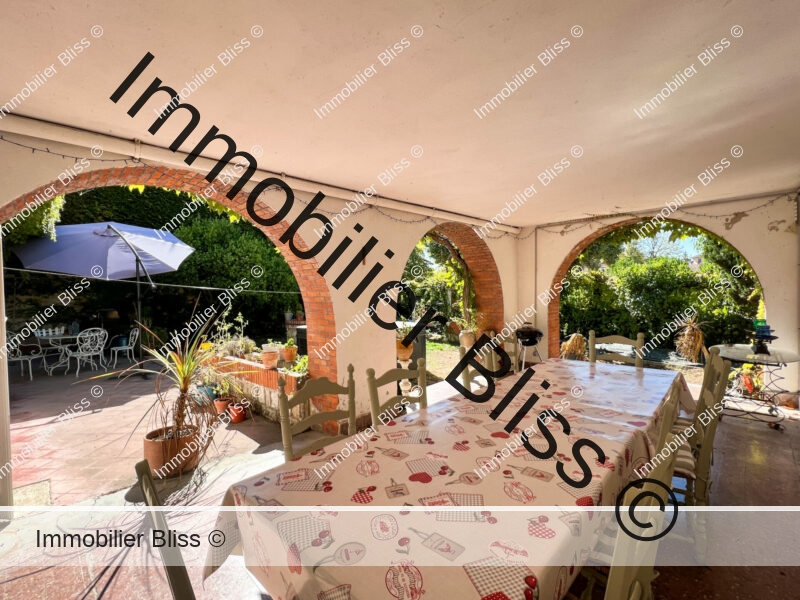 The property currently comprises seven bedrooms all recently refurbished: with four located in house number one (all with private bathroom) and three bedrooms in house number two with a shared family bathroom.
Both houses are joined together by an interconnecting door on the ground floor and the first floor.
House number one has a small shared communal dining-room (which could be a sitting-room), and four bedrooms each with a private bathroom.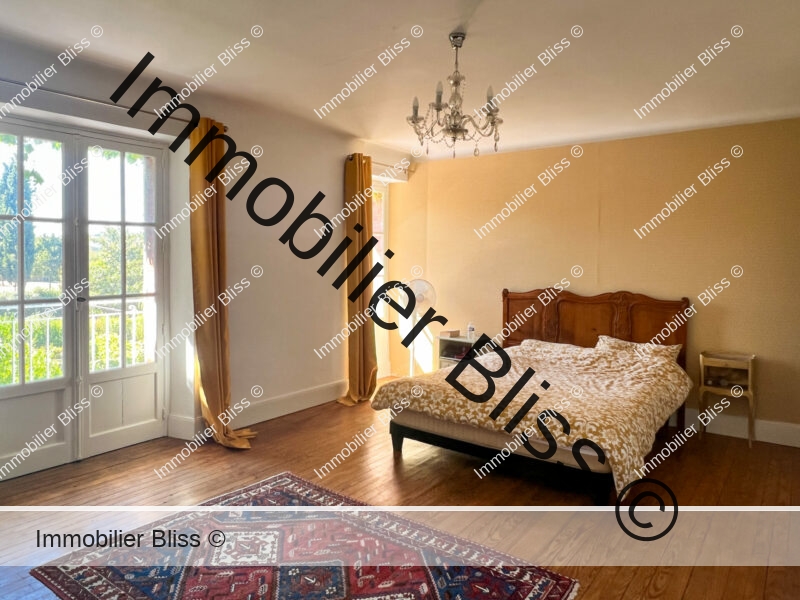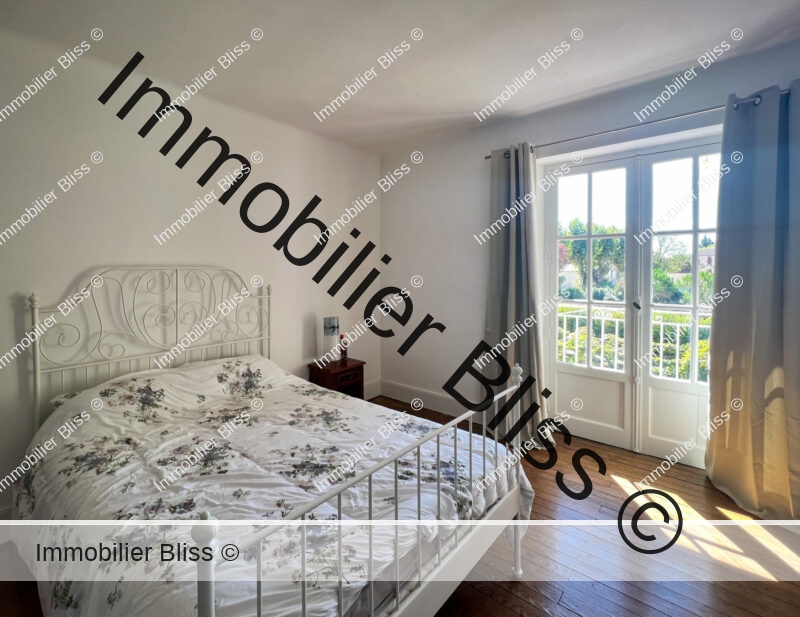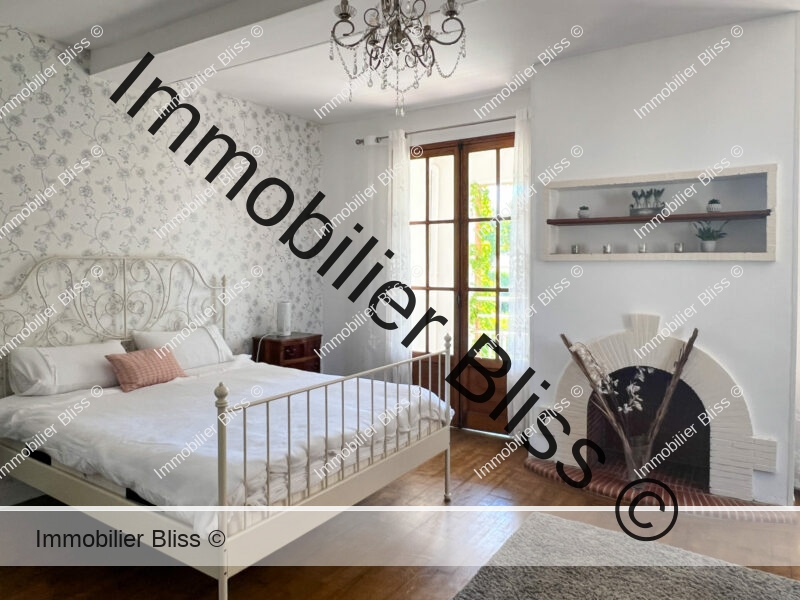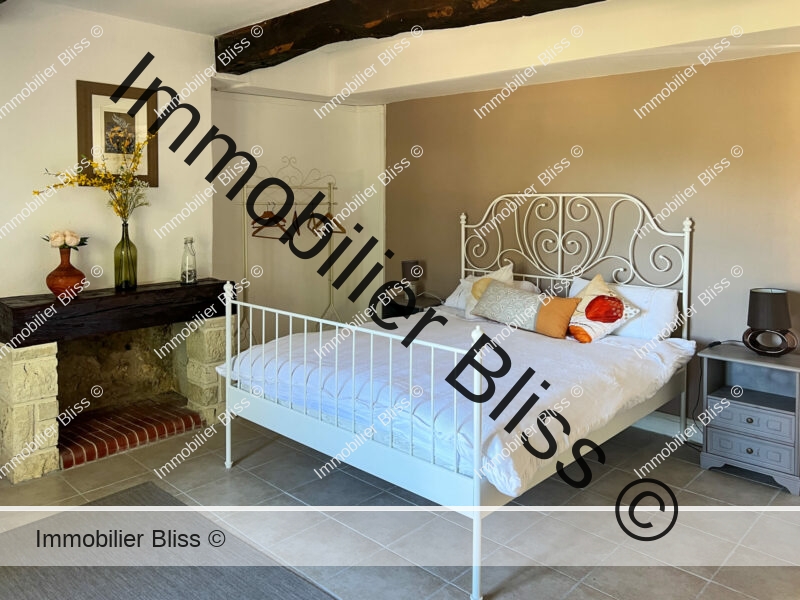 On the other side of the hallway, in house number two there is a vast double kitchen, a large second reception-room with a fireplace, currently used as a study, and a double reception-room with bay windows onto the rear garden and the covered terrasse with its stone archways.
The entire property now looks as if it has always been one house, and is unified with the same colour cream paint and jolly sage green shutters. This is an elegant bourgeoise home from the outside and with the promise of space!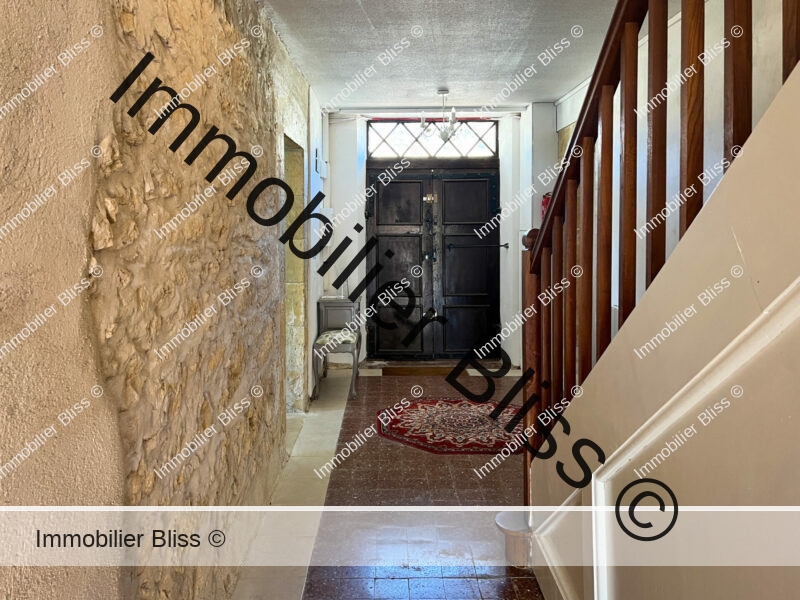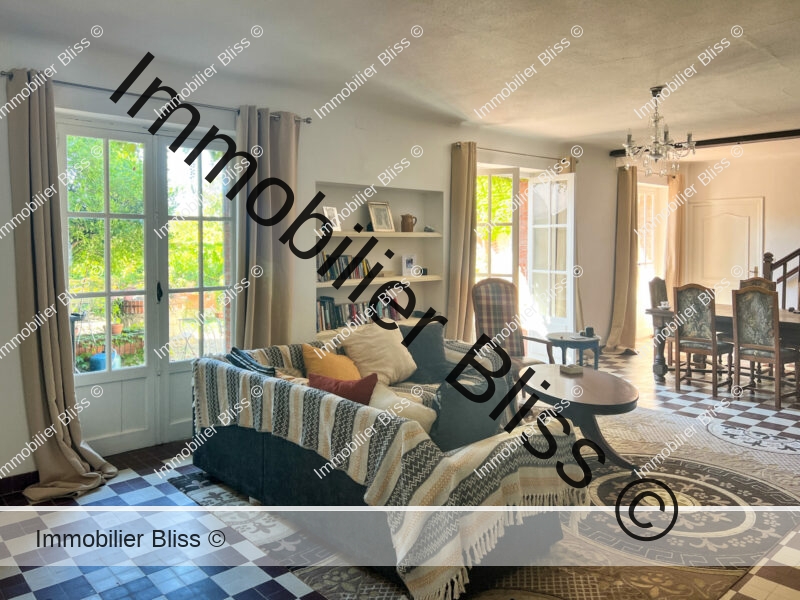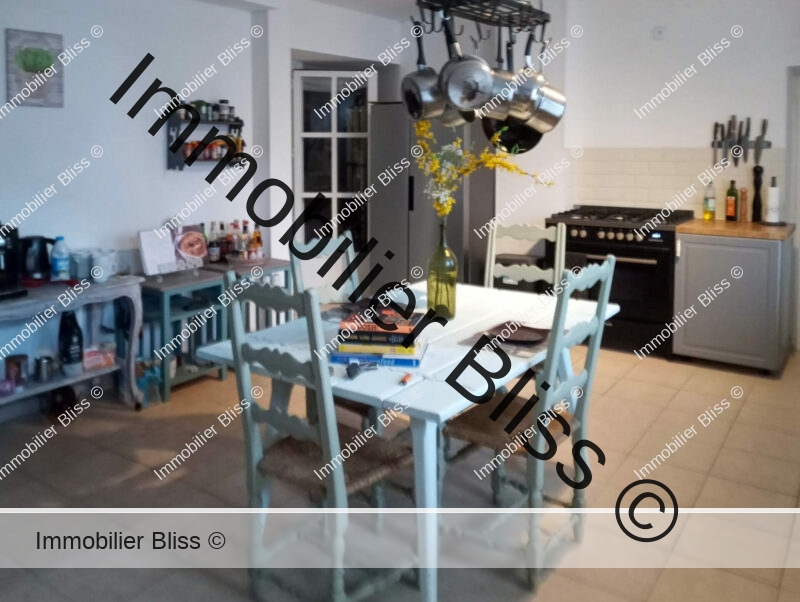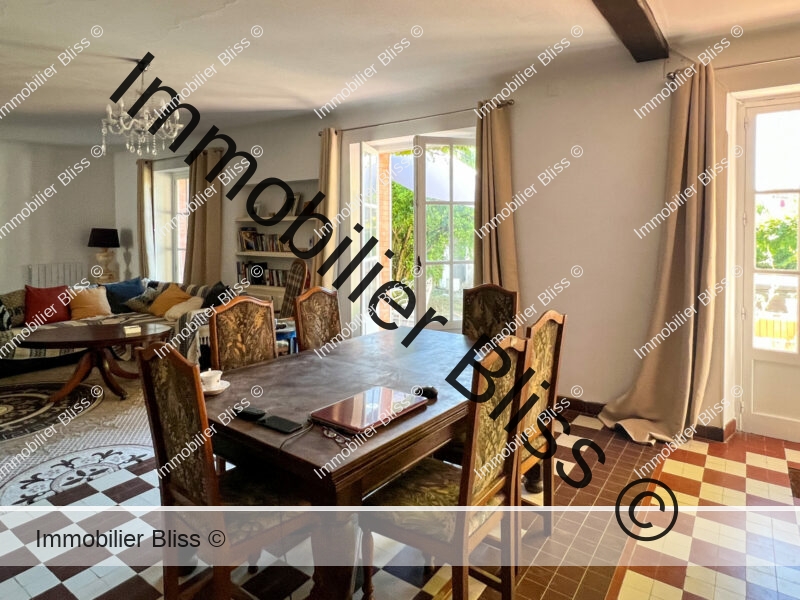 The enclosed rear garden has a jacuzzi and is nice and private. There is entrance from here to a large barn space currently used as storage. The land behind the garden is wooded and potentially available for sale separately.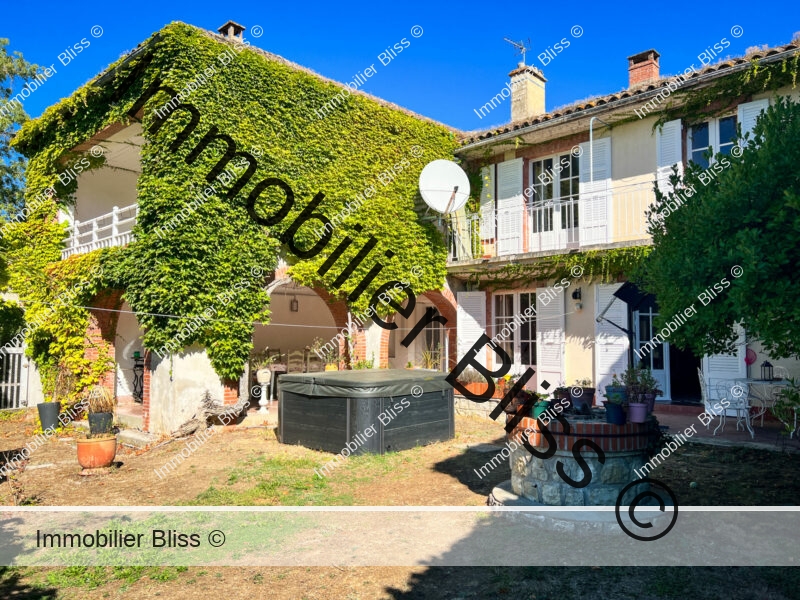 What would I do if this property were mine?
This property would be ideal for rentals for retreats (literary courses, art courses) or for lettings to supplement income. I would look to develop the lettings side of the property as a separate project having now grown-up children.
Our thoughts here at Bliss
This property is ideal for large families or anyone wishing to develop a bed and breakfast business. It would also suit two families, or a family with older children.
The lay-out of the property also encourages one to imagine classes of some kind being run here: Art or Language.
There are large rooms which could be classrooms but also a distinct separation between the private and the public zones one could allocate.
This property will be of great appeal to anyone looking for generous sized rooms. Each room is easily a double, if not a triple, and each room has high ceilings.
There is also the sense that this is a warm and loving family home, with a friendly relaxed interior and plenty of space for children and pets. The house has a cosy and inviting feel to it, despite the number of bedrooms.
The property is in a village, so there are neighbours to the front, but the property has a private feel with its walled garden and is in a peaceful location.
More images…
Click images to enlarge