Lovely village house
with beautiful views
in the heart of a historic village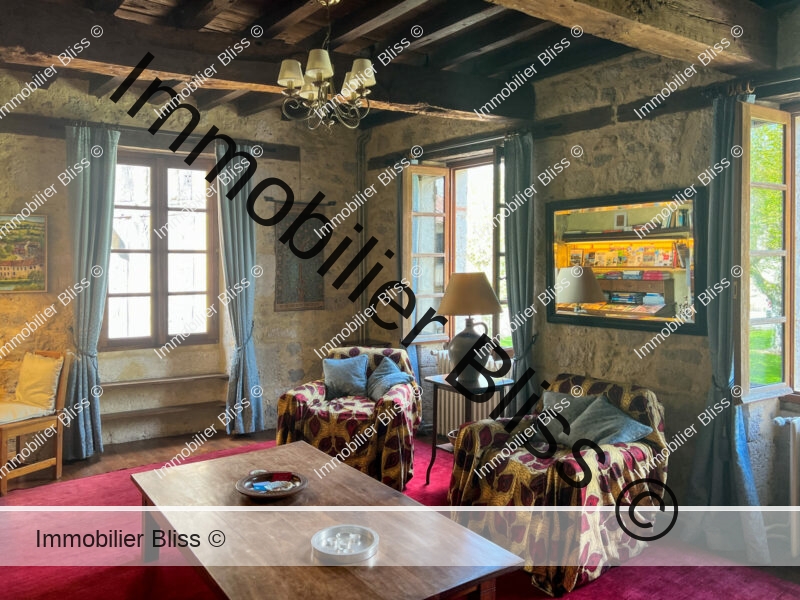 Toutes les mesures sont approximatives
Overview
In the heart of one of the most beautiful villages in France, this property has views which are the delight of any artist. Overlooking a circular village marketplace dotted with plane trees for shade in the hot summer months, and just a short walk from the ancient walls of a medieval chateau, this property is filled with characterful features: from its old stone fireplaces, wattle and daub walls, ancient beams and old stone floor tiles. This property is the ideal pied à terre in France, perfect for anyone wishing to melt seamlessly into village life. Stroll beneath the gnarled and leafy branches of the ancient trees, to take a morning coffee at the local café, or better still a delicious lunch made with the best local products. This is a property for lovers of French village life, wishing to live (or rent) a property in a location which is so picturesque you may feel that you have fallen into an oil painting, or the backdrop of a movie.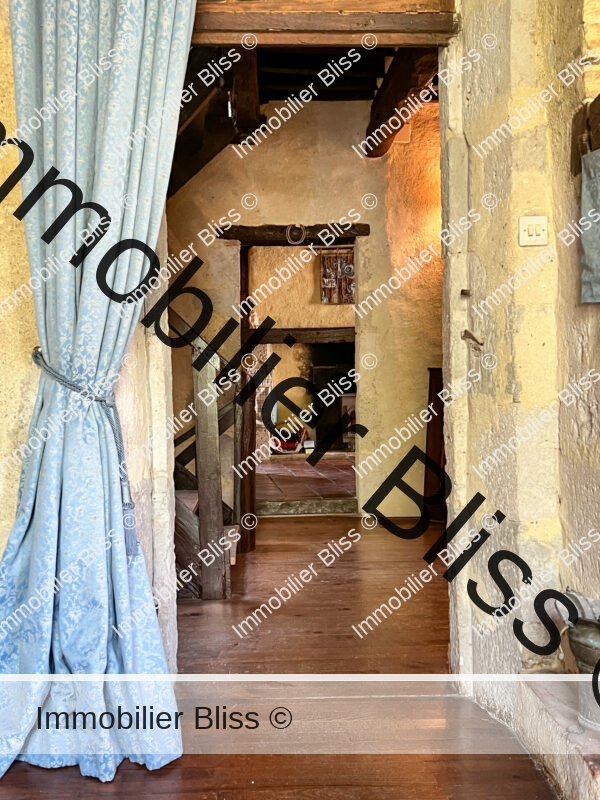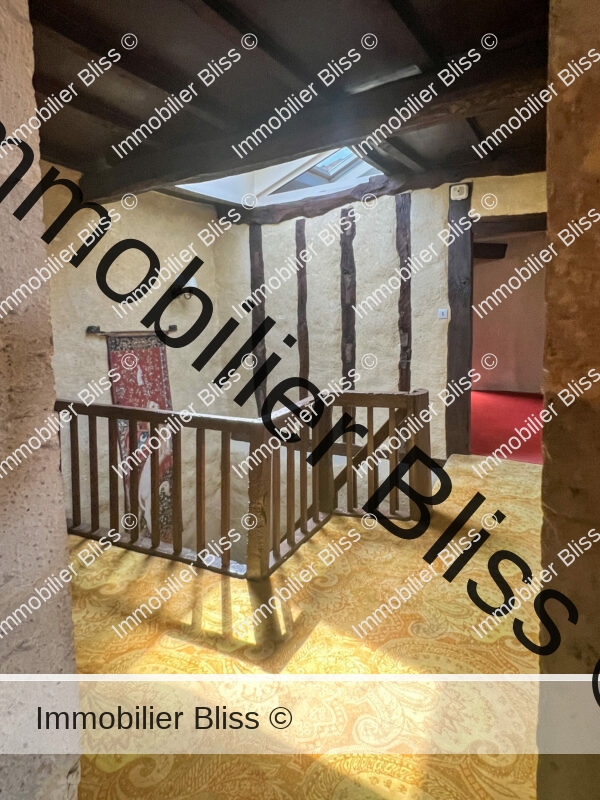 Let's look inside:
The property has two floors built above its ground floor entrance. The ground floor hallway is tiled in attractive old terra-cotta stone tiles.  A window overlooks the village, and a large and comfortable wooden staircase presides in the middle of the entrance foyer. The ground floor also comprises a spacious cellar area, ideal for storing bikes, etc.
The first floor
The first floor has lovely views over the plane trees of the village square and lends the owners an intimate and yet privileged view over the hustle and bustle of village life: the various events that taken place during the year, such as the lovely flower market and antique market.
The main reception room is situated on the 1st floor. This is a lovely room, also overlooking the square, with the comfortable and period feel of a very ancient building, with the sofas positioned in front of the open stone fireplace to enjoy the winters' evenings.
The kitchen is situated across the landing from the main reception room. This is also a lovely spacious room, with period beams, an old sink in stone, and plenty of space for a dining-room table, as well as the kitchen area.
There is a separate water closet for guests on the landing.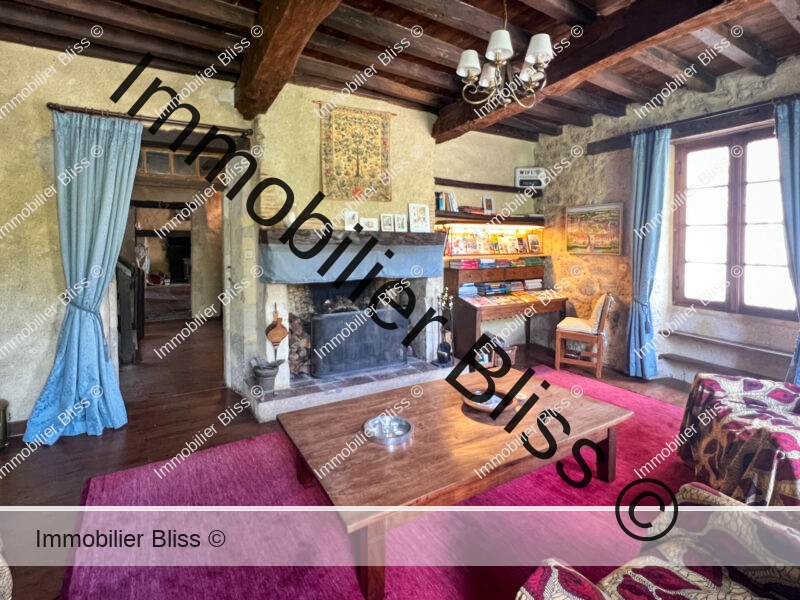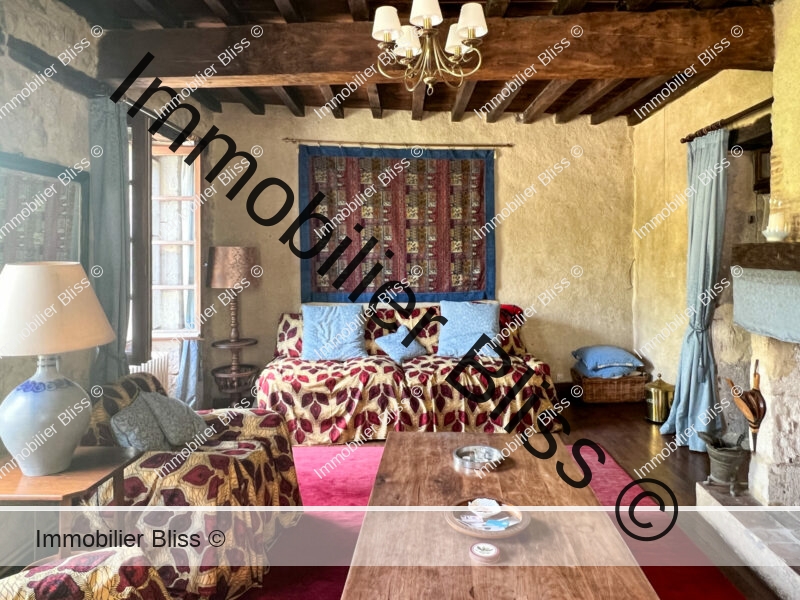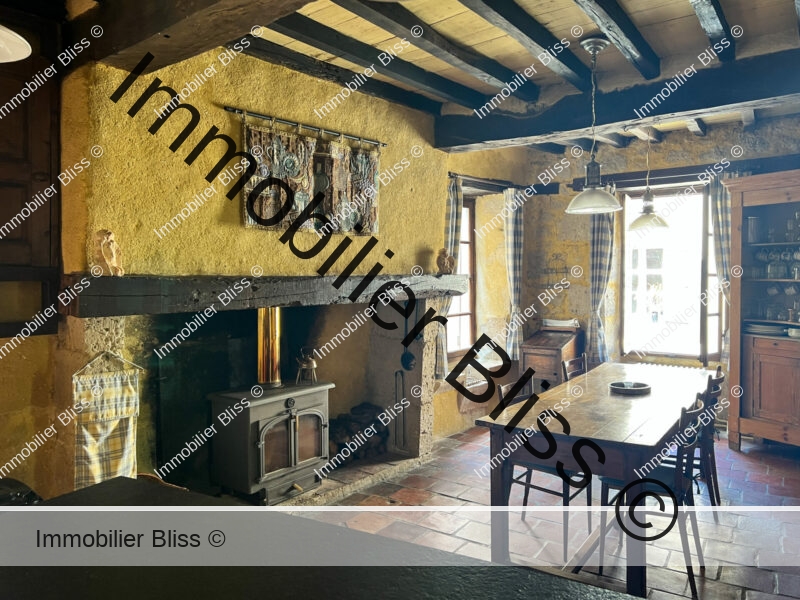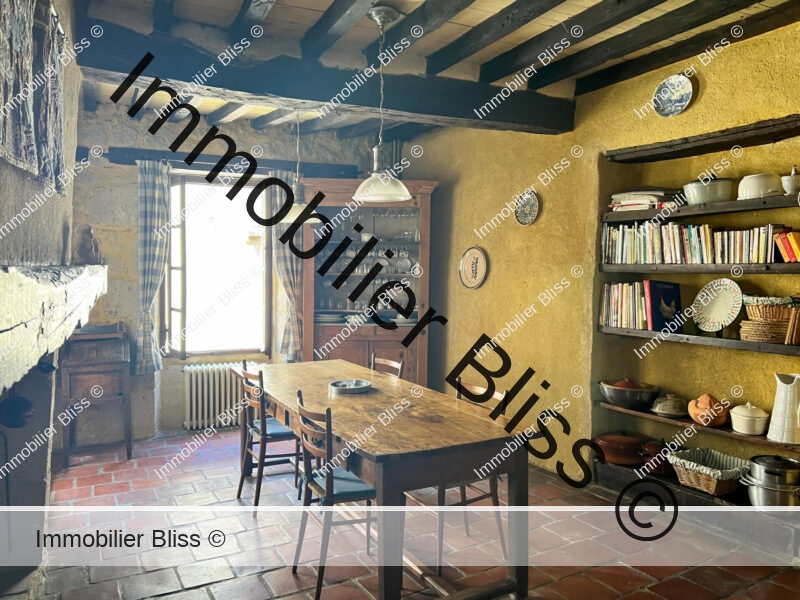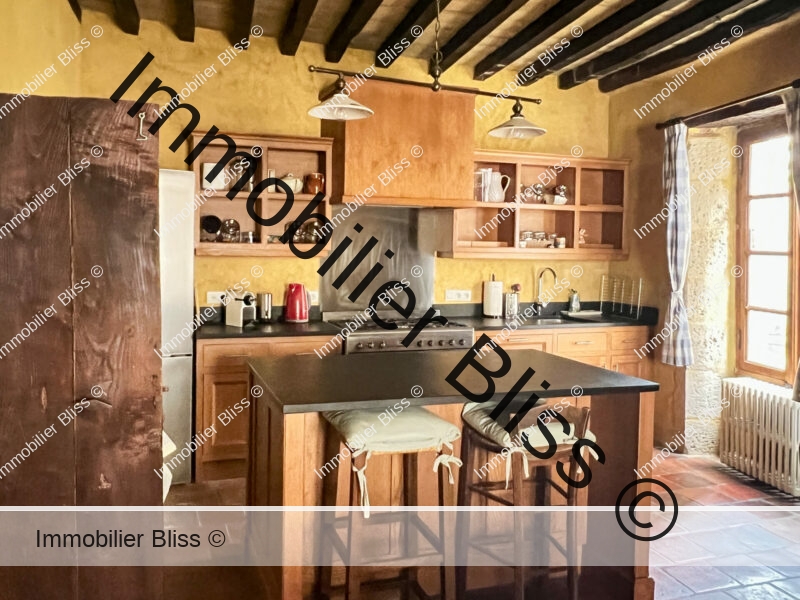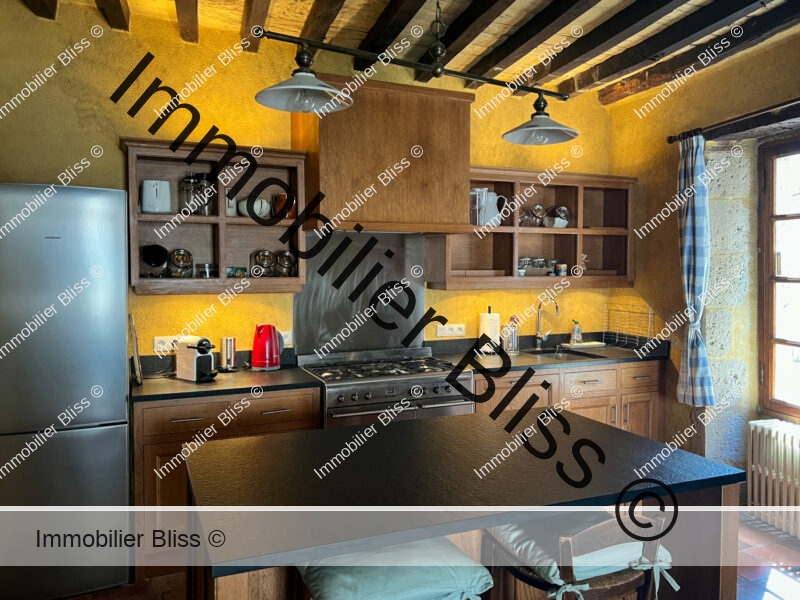 The second floor
On the top floor, there are three bedrooms. The first is a spacious double bedroom, the second and third bedroom are currently linked, and work best for parents and a small child, or as a second bedroom with a dressing room, or study. There is also a large bathroom, with a shower, bathtub and a water closet.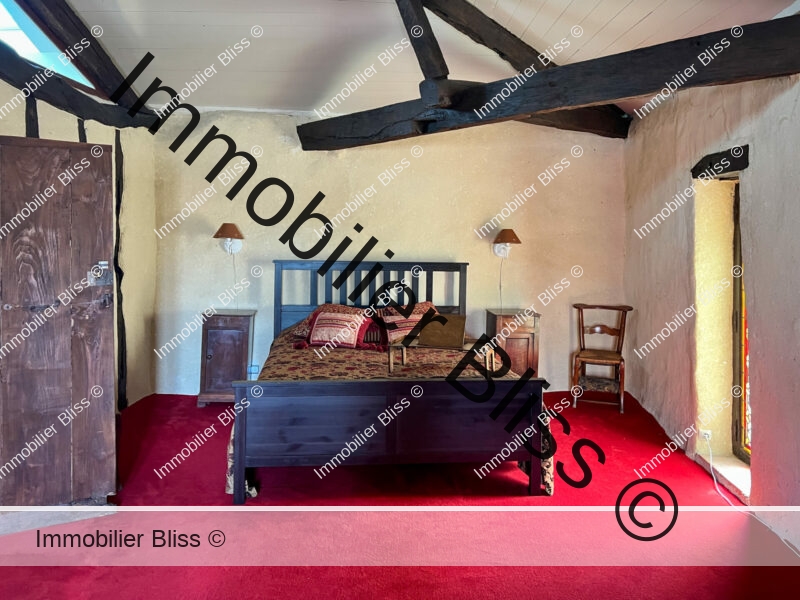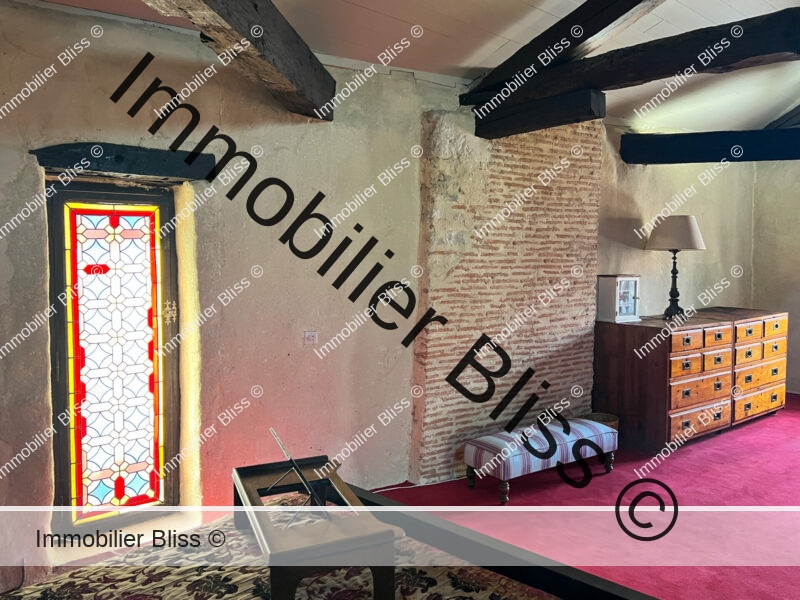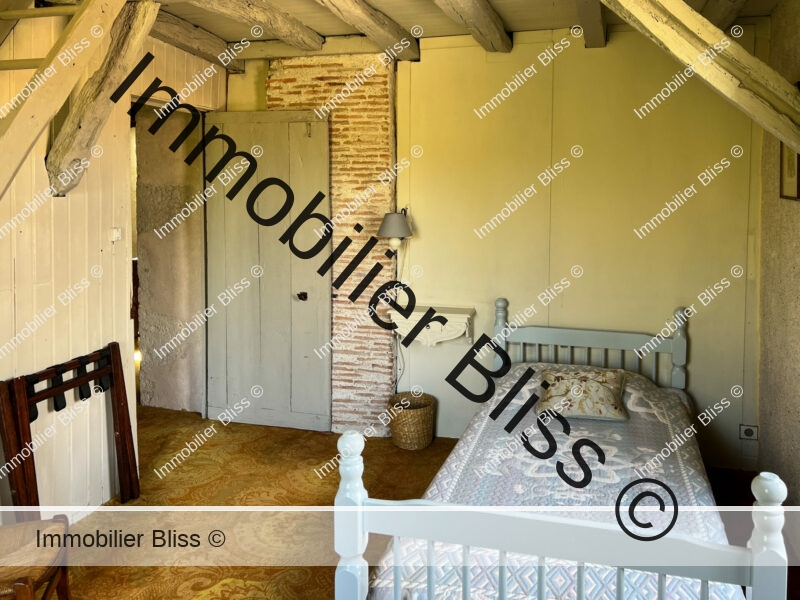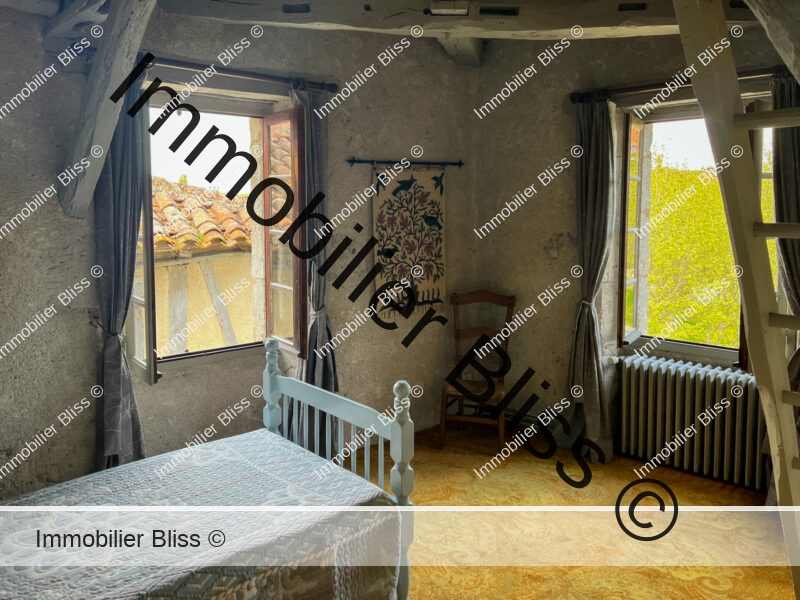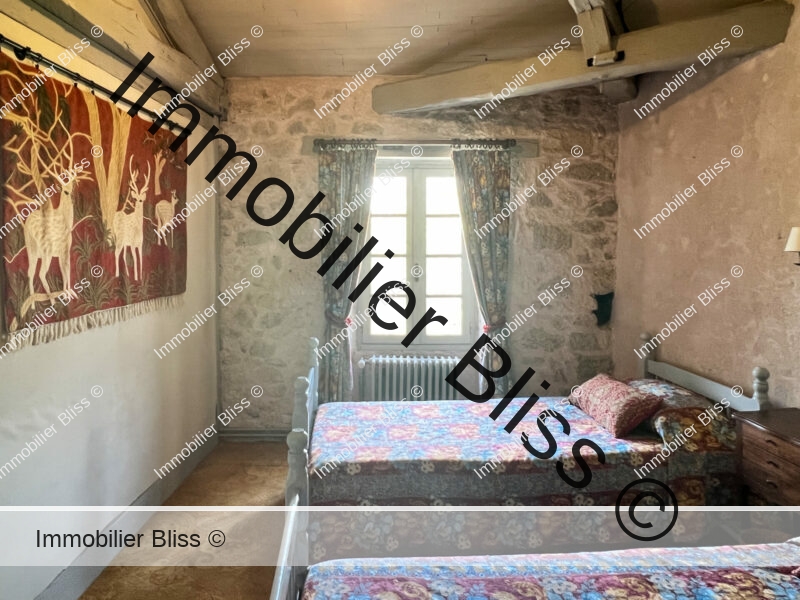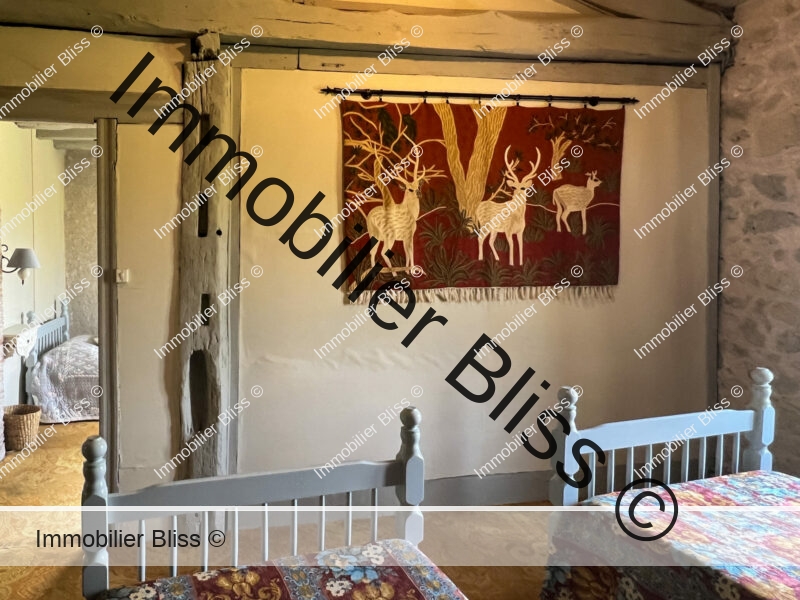 Our thoughts here at Bliss
The property is in very good condition and will appeal to lovers of historical buildings in villages of cultural and historical villages. Please note there is no garden or garage.
More images…
Click images to enlarge
Measurements
Ground floor
Entrance : 24.15 m²
Heating room: 26.60 m²
1st floor
Landing: 14.63 m²
WC: 1.11 m²
Bathroom: 5.81 m²
Living room: 23.50 m²
Kitchen / dining room: 26.76 m²
2nd floor
Landing: 11.23 m²
Bedroom 1: 14.08 m²
Bedroom 2: 11.27 m²
Shower room: 13.10 m²
Bedroom 3: 30.54 m²