Medieval property
in heart of ancient village
Seeped in history with many original features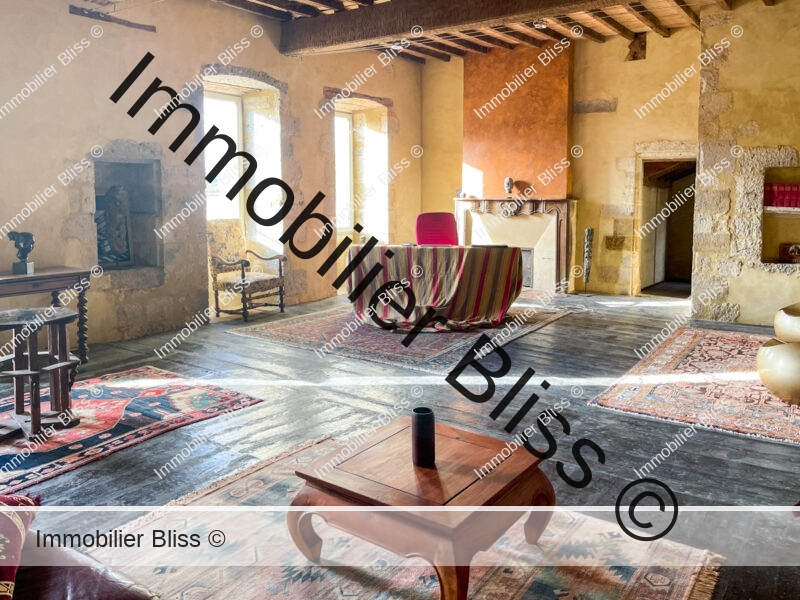 Measurements are approximate, not to scale

6
1
Bien non soumis au DPE
Frais d'agence inclus (5%) à la charge du vendeur
Overview
This beautiful old property sits in the heart of a medieval and fortified village much loved for its ancient arches and columns and its ancient buildings.
The owner of this property will be able to walk to the bar or restaurant on foot and benefit from a vibrant French village life.
This property has a total surface area of approximately 300m² comprising an entrance hall, a kitchen, a large downstairs room with lovely old stone walls, a cellar, and a garage with room for one car. Each room is steeped in history with many old features: beams, medieval walls, an old fireplace.
On the first floor there is an impressive light-filled reception room of approximately 70m2, which faces west and has a fireplace. There is a small ante chamber to this room currently used as an occasional bedroom.
On the same floor there a lovely and generous sized south facing room with a private shower room of approximately 23m².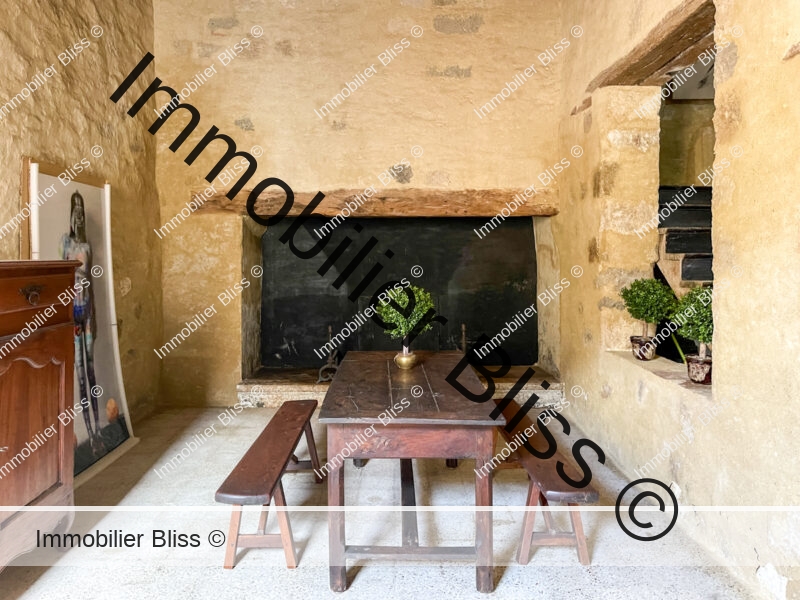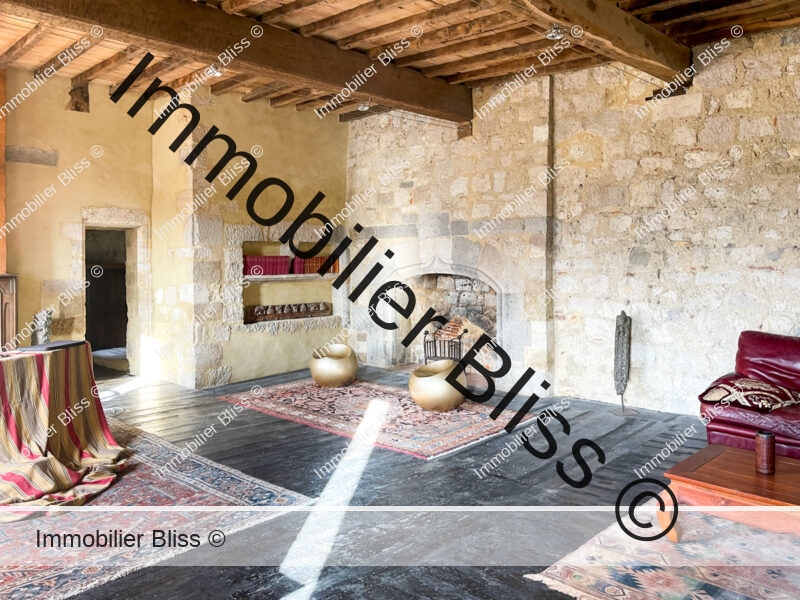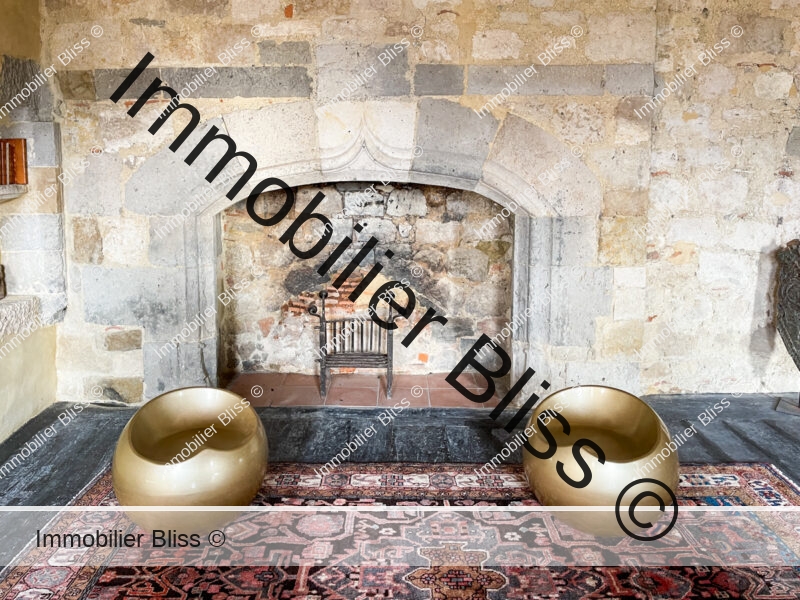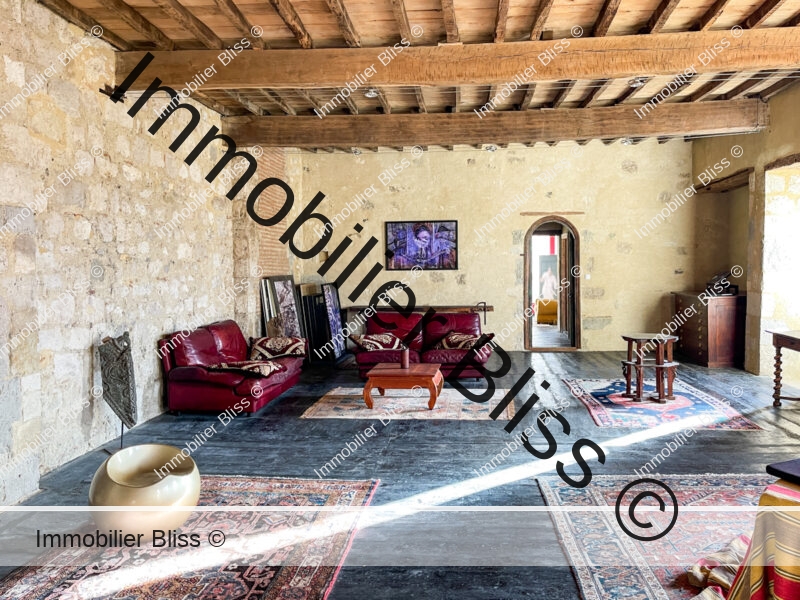 A single and vast room of approximately 115m2 with views over the village to the south, west and north, covers the entire surface area of the top floor. This room has been insulated and the orignal beams have been exposed and conserved.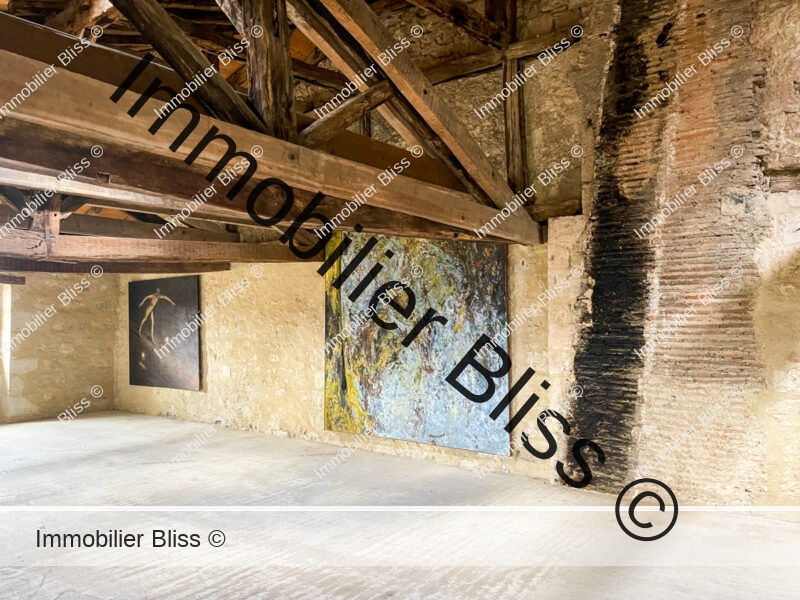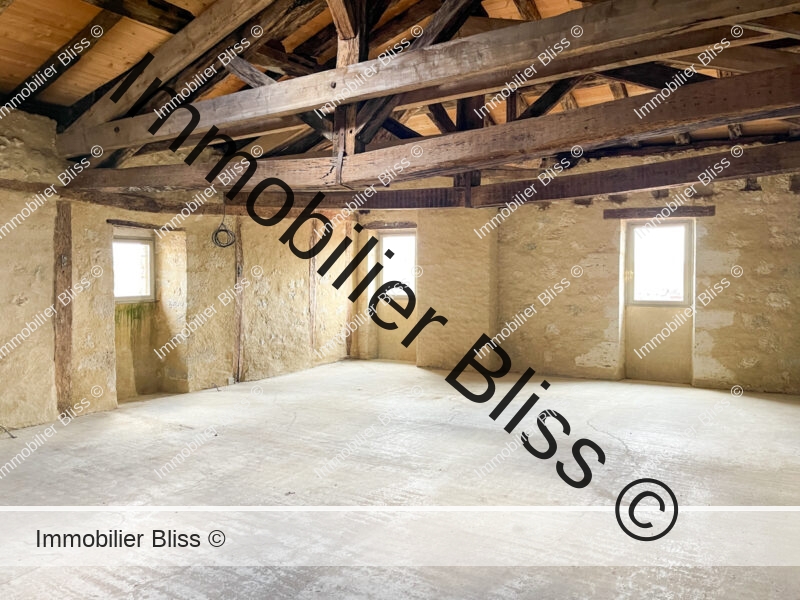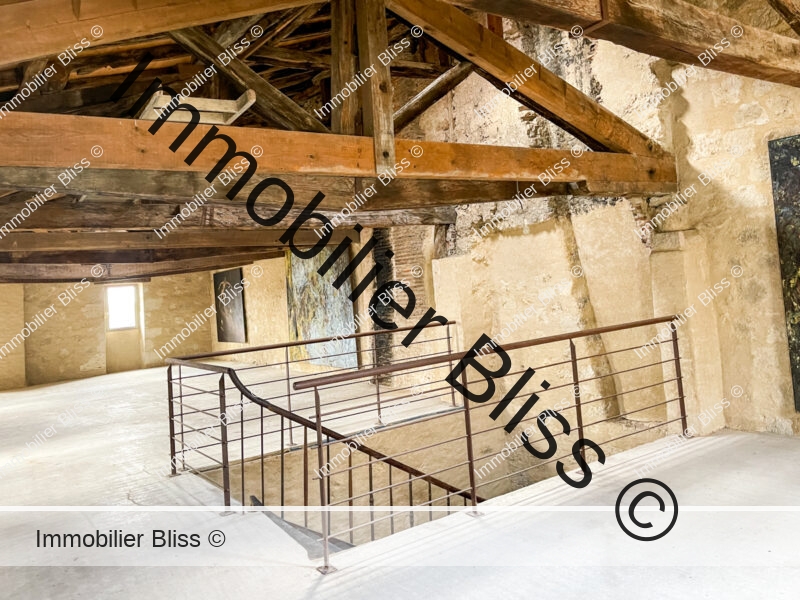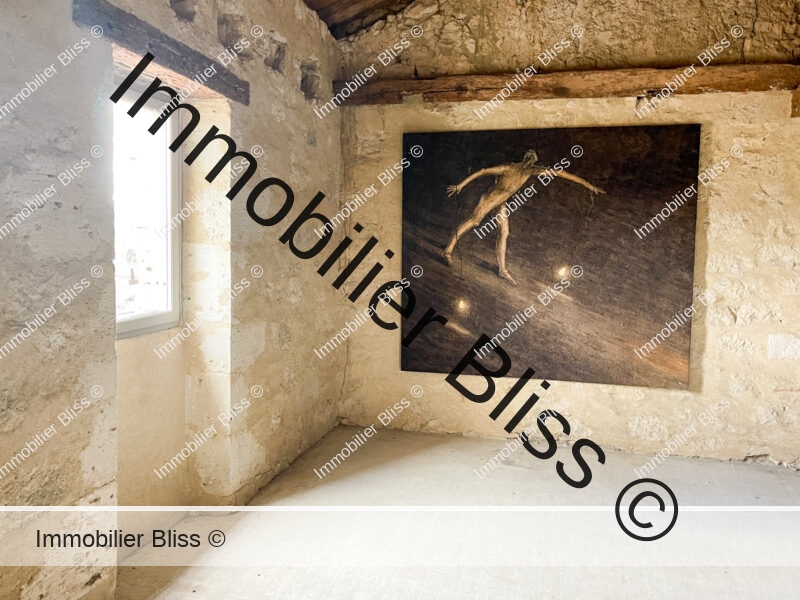 It should be noted that there is no outside space or garden.
With relevant permissions one might be able to open a shop on the downstairs level or a gallery.
Upstairs the fabulous first-floor reception room has such vast proportions that there is a sense of being in a chateau in the heart of town.
Let's not forget that this is a tower and when the doors are closed, and one climbs to the top up the old stairway, there is sense of being protected from the world and embraced by these ancient walls with a wonderful view over the distant hills where one can see the arrival of any oncoming armies.
Historians, authors, artists…… this property offers the appeal of time and a return to medieval France.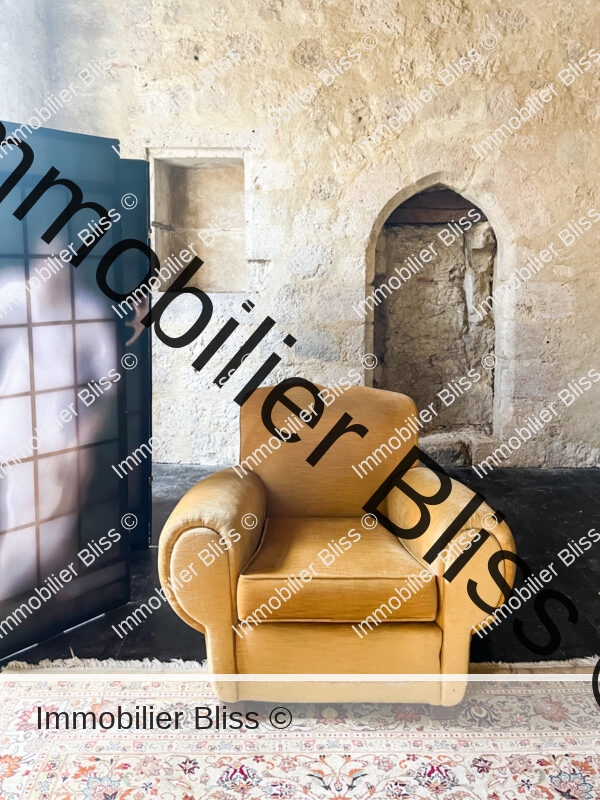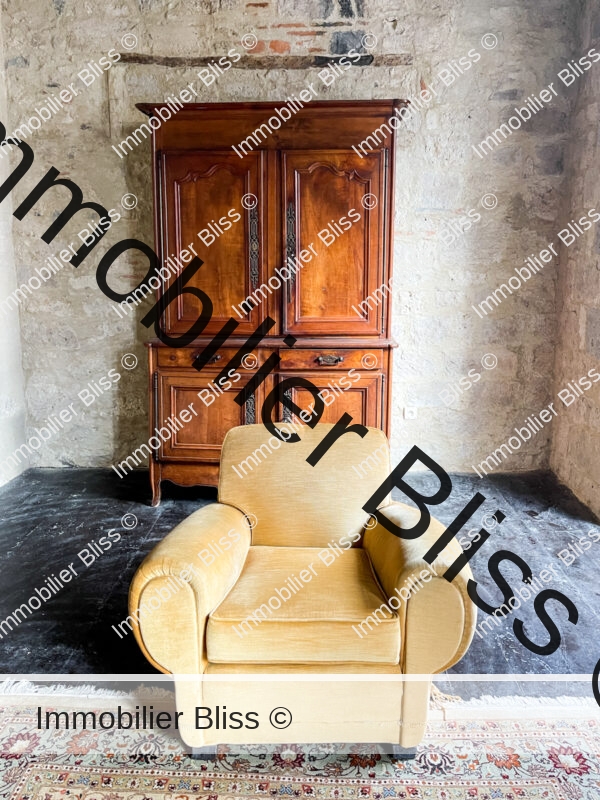 Our thoughts here at Bliss
This property will be of immense interest to anyone tempted by the appeal of a medieval and historical home. Once the vast front door is closed, when one is up on the first floor in the private reception room, overlooking the roof tops to the distant horizon, it is very easy to forget that this is the 21st century. This is not a ¨typical¨ family home and will appeal to anyo ne who sees this as an advantage rather than a disadvantage.
More images…
Click images to enlarge
Technical details
Approximately: 300 m²
No outside space
Mains drains