Magnificent renovated
château
2 guest houses, pool and 11 hectares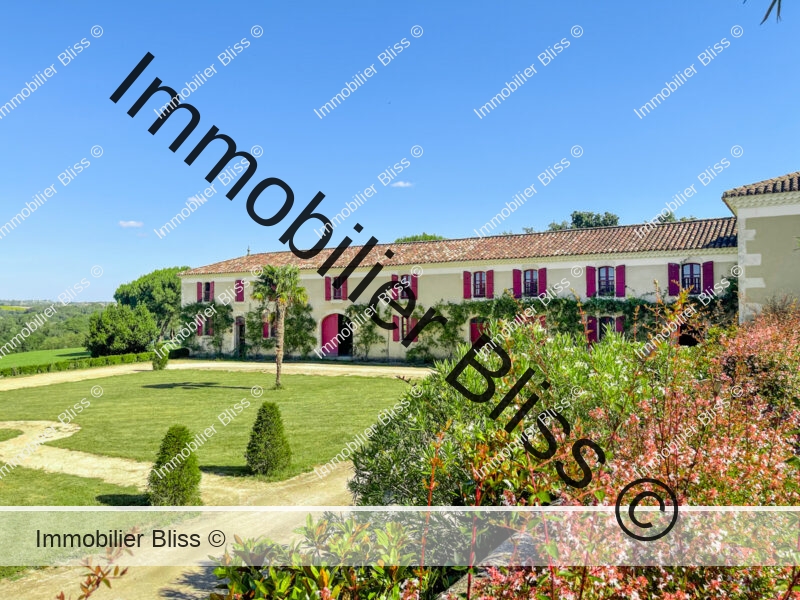 Measurements are approximate, not to scale

20
12
Floor Heating , Fioul
Agency fees included (5%), payable by the seller.
Where are we?
Only 10 minutes from Auch but hidden in the countryside and wonderfully private, this spectacular estate will take your breath away. 
A long driveway leads straight up through neatly cultivated fields to the imposing façade. This is a classically symmetrical property with large windows across the façade front and back, and two long wings protecting a wide terrace and garden area.
Beyond them, two neat Gascon farmhouses have both been recently renovated.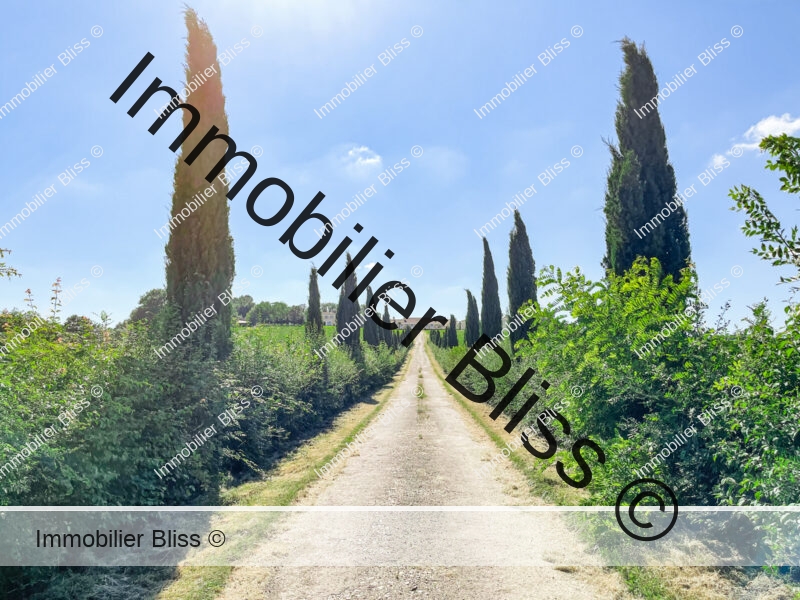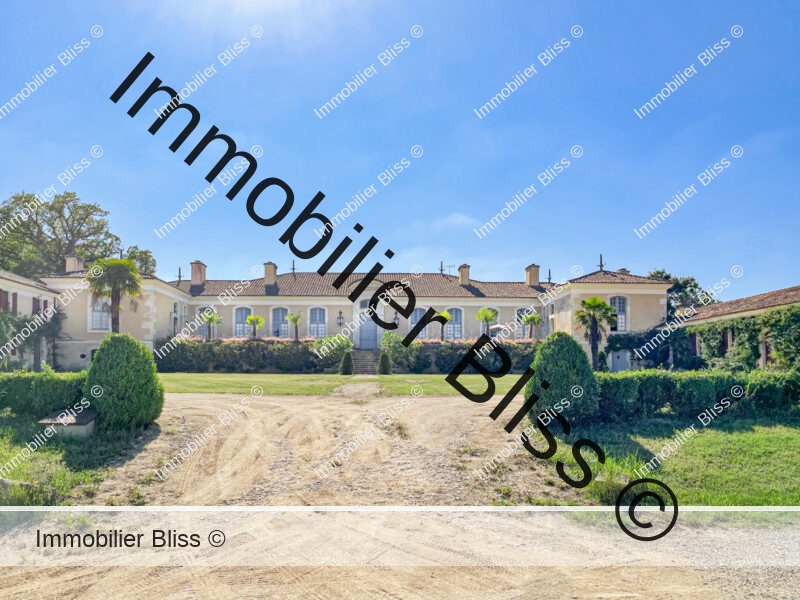 Front hall
We chose to enter the house through the front door, but before we cross the threshold, we first turn back to look down at the long imposing driveway that leads up the hill to the property. Wide-open views and a sense of being above the hustle of everyday life give a sense of peace and privacy so hard to find in the modern world.
As we turn to go in, we are facing the amazing transversal central hall of 88 m² that runs from the front to the back of the house, effectively dividing it in two.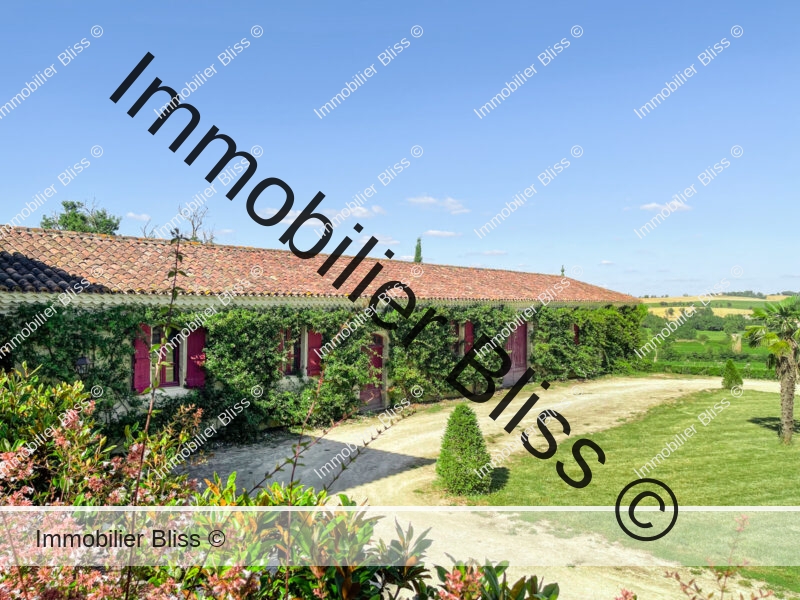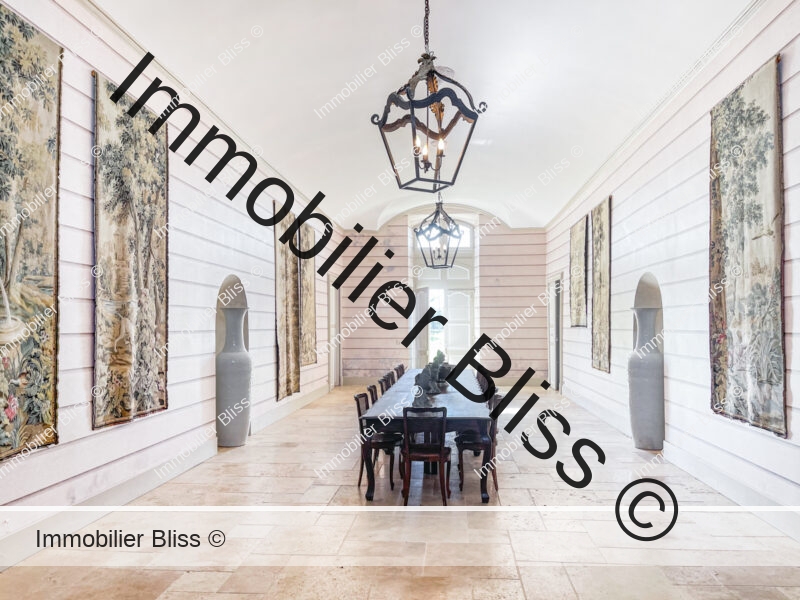 Reception rooms
The defining characteristic of this property is spaciousness: the rooms are large, well proportioned and have huge windows. All the windows have inside fitted wooden shutters which means you never have to reach out in the rain to close a shutter again!
Our favourite room is the formal dining room with its high windows and fireplace. This is the ideal spot for an elegant dinner party, 
There is an equally large formal living room with fireplace and two large double windows.
Behind the dining room is a pretty hall with a guest WC and a large storage closet for cleaning materials. 
Further reception rooms include a large study, featuring a wood-paneled wallpaper and traditional country décor.
Another room is dedicated to billiards, although this could be equally used as a library or second living room.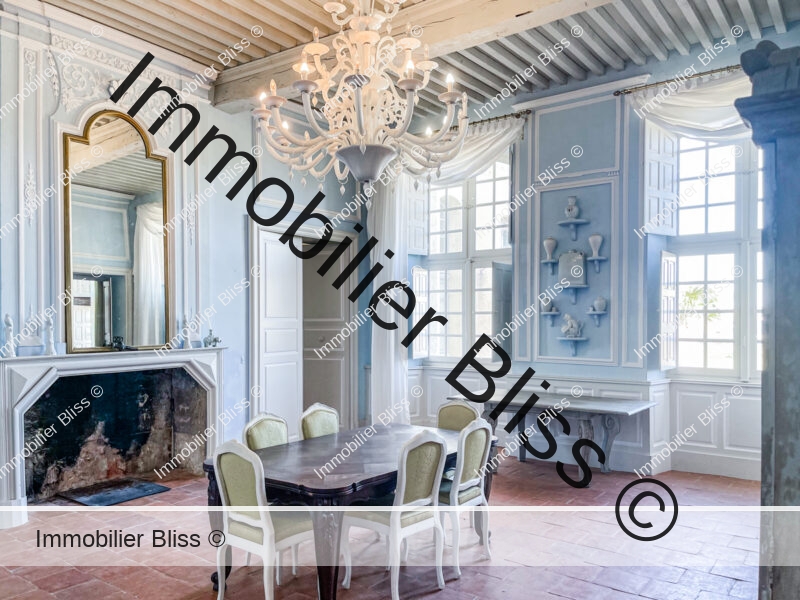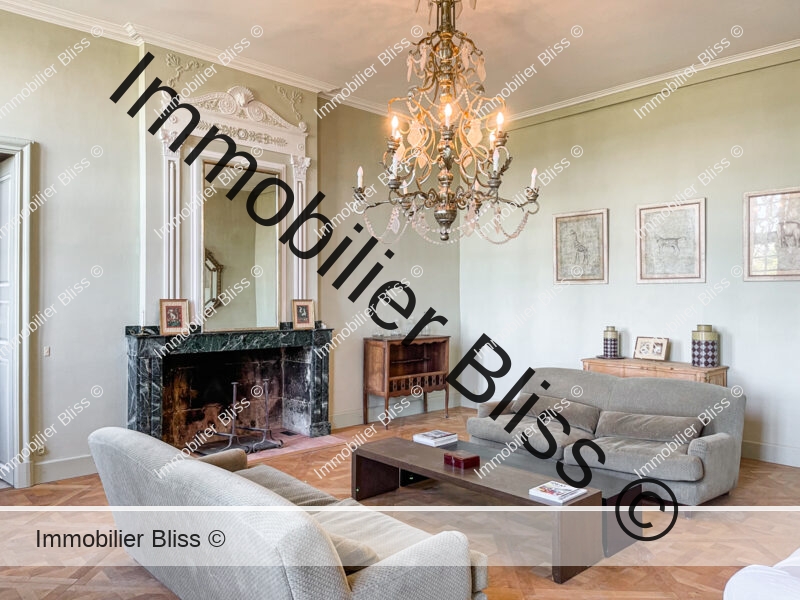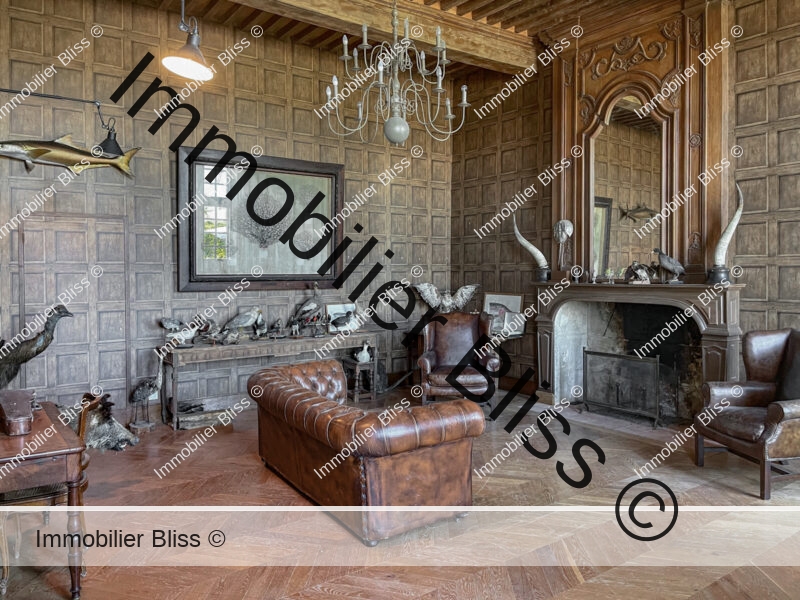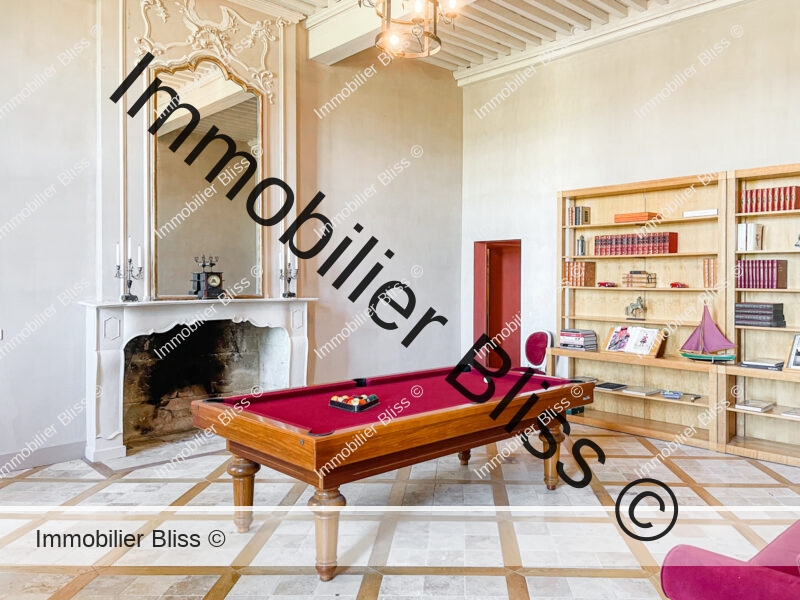 Kitchens
This property does kitchen on a large scale, offering a main kitchen of an amazing 67 m² with a huge open fireplace, a state-of-the-art Lacanche range, high ceilings and large windows. 
This is the place to light a roaring fire in winter and sip hot tea on one of the plump sofas positioned around the hearth. 
It is also the ideal place for a large informal dinner or lunch with the whole family as there is room for a huge table without it seeming to take up any space. 
There is even a special roasting spit for roast chicken!
A second kitchen, of more modest proportions, has all the usual furnishings as well as a door to the basement where a large wine cellar is housed.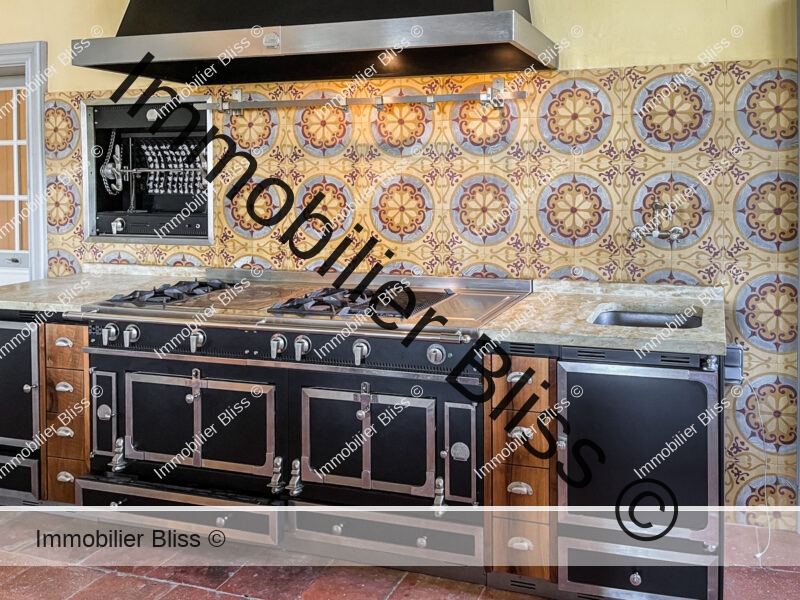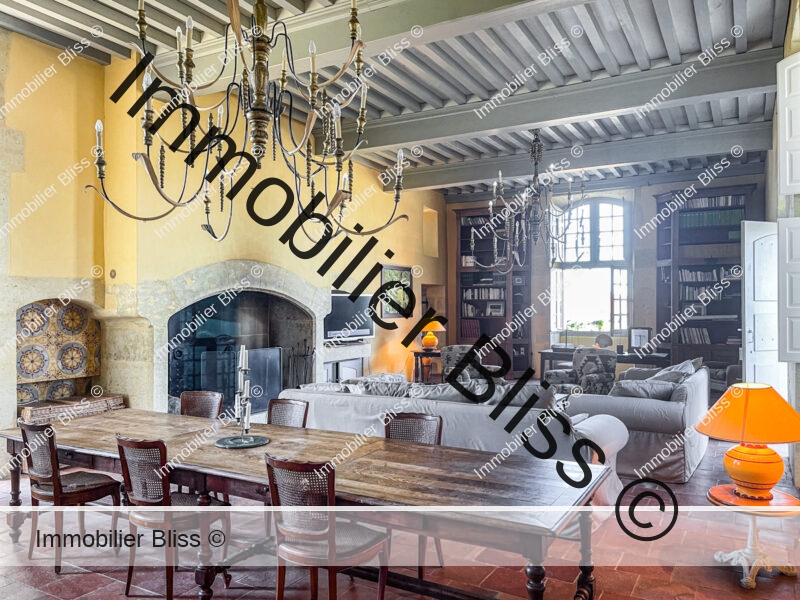 Bedrooms
Tucked away behind the dining room we find the first bedroom, featuring a large walk-in dressing area, shower and separate WC.
A staircase leads to the only bedroom on the first floor and on the landing is a door leading to the extensive attic, complete with made to measure footbridge over the beveled ceiling of the main hall.
Two bedrooms lead off the central hall, one on each side. Each one has is large and airy and each features an en suite shower room and dressing room.
Behind the billiard room is a charming bedroom with arched doorway and a terra-cotta tiled bathroom featuring a roll-top bath, separate shower and WC, and a door that leads to the garden on the pool side. This bedroom, like the others, also has a small separate dressing.
A sixth bedroom with large en suite bath and shower is at the extreme left of the building, and here it would be possible to close off this part of the house as a separate residence, as there is a large laundry room, a 33 m² room with American kitchen and door to the garden, and another room – just this area would make a decent sized house!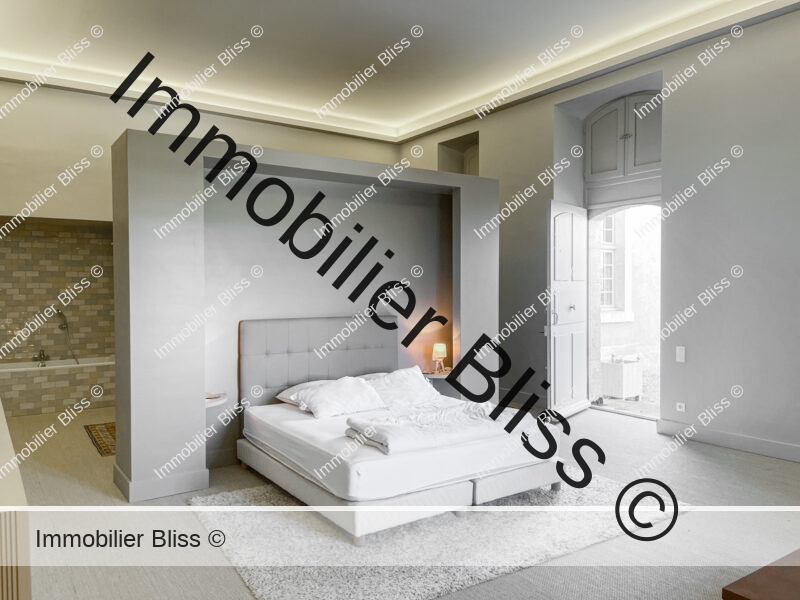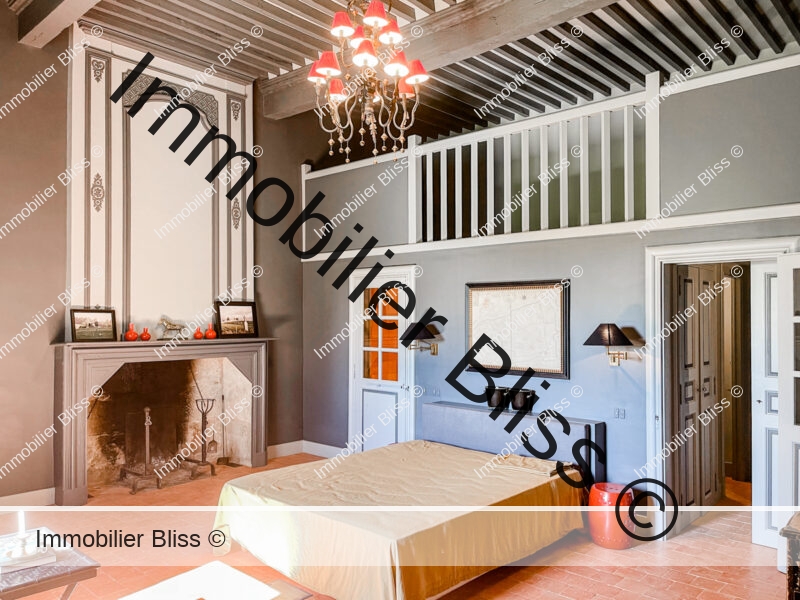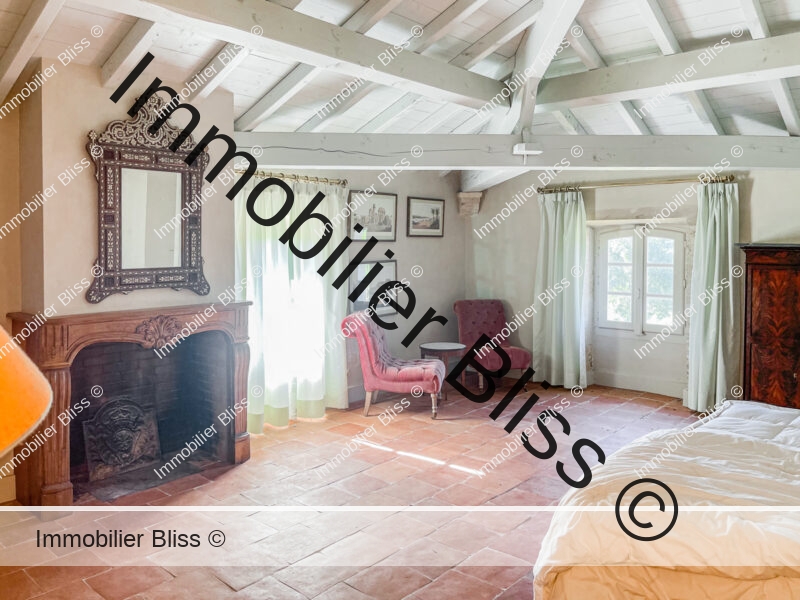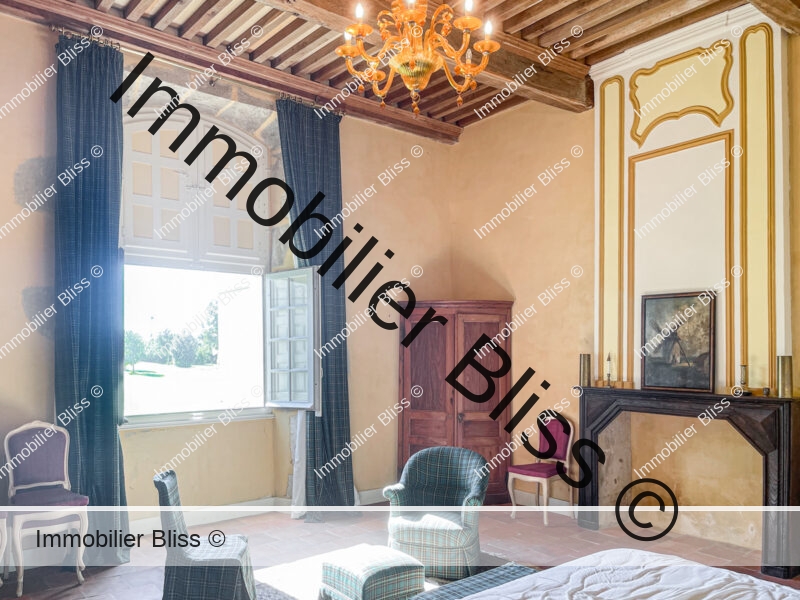 Annexes
A storage wing and large agricultural buildings complete this amazing estate. On the right-hand side, facing the façade, we find a large store room, a boiler room and a garage.
On the left-hand side there is a large open bar area with huge windows facing the swimming pool, a shower room, a storage room and on the first floor, an extensive open mezzanine leading to a small apartment at the far end.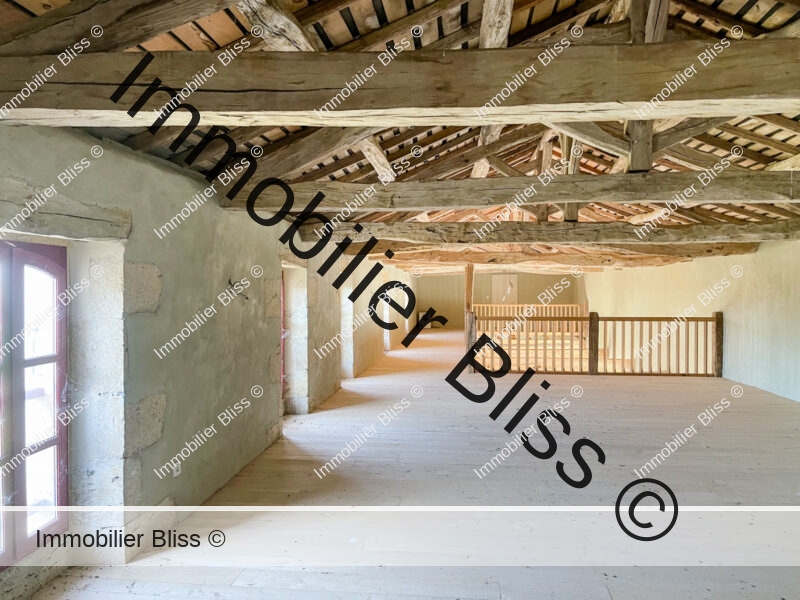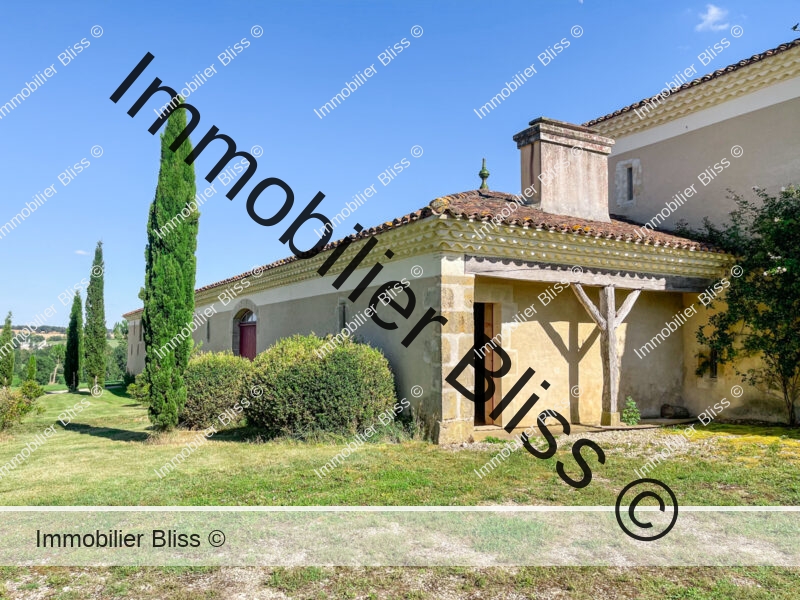 Guest Houses
Two large Gascon-style farmhouses flank the main house – they are symmetrical
A service apartment located at the end of the pool annexe offers 2 bedrooms, a shower room and a kitchen/living room.
There is a large swimming pool with both indoor and outdoor terraces, and attractive views across the valley.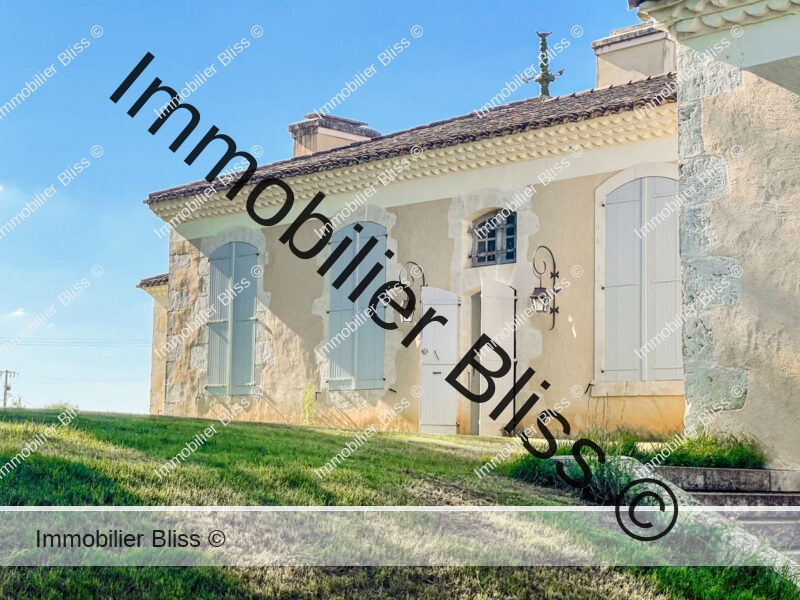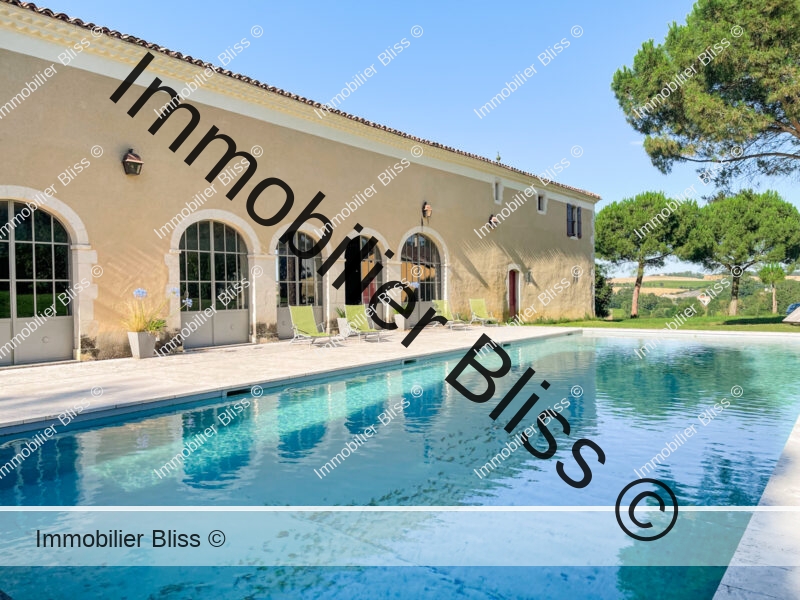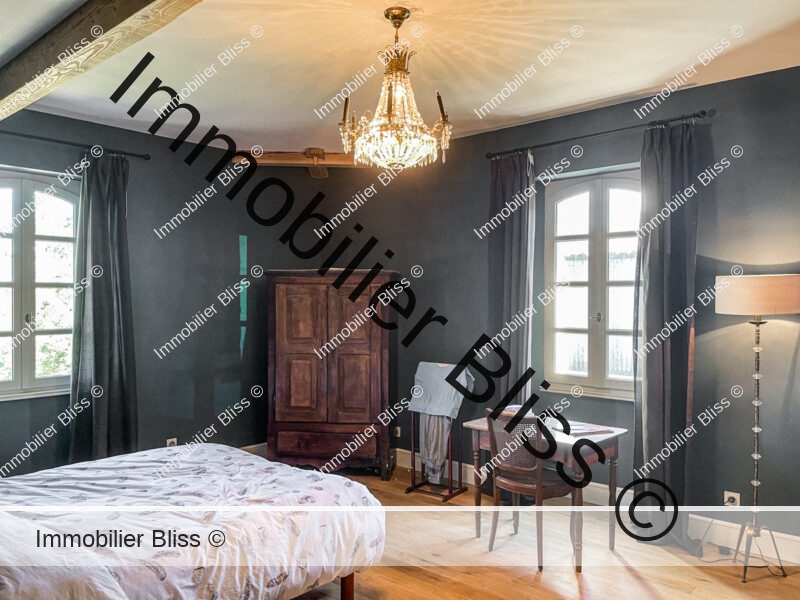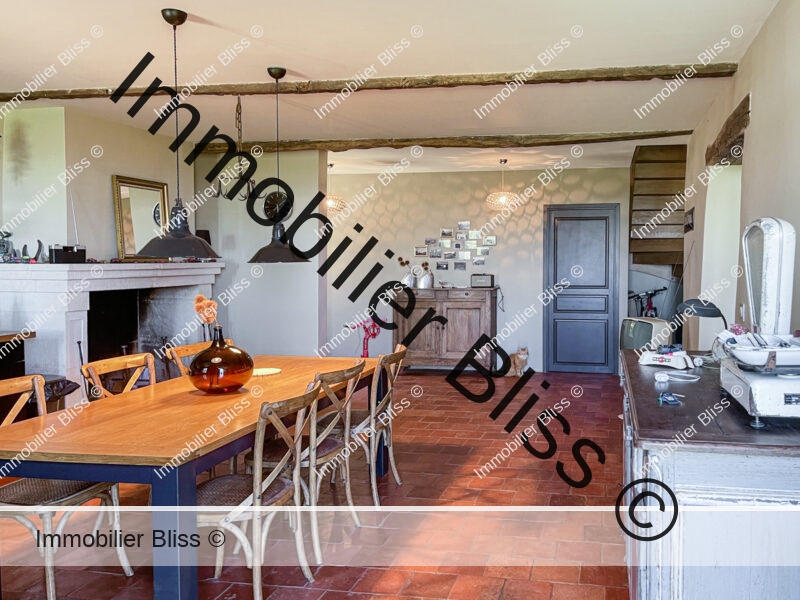 Technical Details
The property includes 11 hectares of land, but more land could be available.
Salt water swimming pool measuring 17 x 6 metres, with electric cover
The main house has 6 bedrooms, each with private bath or shower room. Four of the bedrooms also feature large dressing areas, and one has a private mezzanine.
The five bathrooms attached to the ground floor bedrooms are handicap-friendly.
Each guest house, of 180 m², has 3 bedrooms, 2 shower rooms, a large living space and a garage, and they have both been renovated.
An enormous and accessible attic runs the length of the main house.
The main house is heated by a fuel-based boiler, one guest house has a gas boiler and the second one has electric heating.
Two large hangars and a small farmhouse to renovate.
Situated 10 minutes from Auch, 70 minutes from Toulouse Blagnac.
DPE virgin
More images…
Click images to enlarge