Gascon Farm House
close to Saint-Clar
With pool & gardens
Saint Clar is a popular market town, with its melon festival and weekly open-air market. In the heart of Gascony it is also a short drive from the popular market towns of Lectoure, Fleurance and Mauvezin.
This traditional and agricultural community is vibrant all year round, with a strong local and international community.
Several picturesque local villages around Saint Clar form the greater community and it is on the edge of one of these, a few minutes' drive from Saint Clar, that we find this lovely old white stone property in its pleasing hillside position.
Our first glimpse of the property reveals a large elegant stone house, imposing in stature.
The property sits alone, but is not isolated, with two other properties at a comfortable distance opposite on the hillside opposite, visible from afar, yet close enough for anyone not wishing to live completely alone.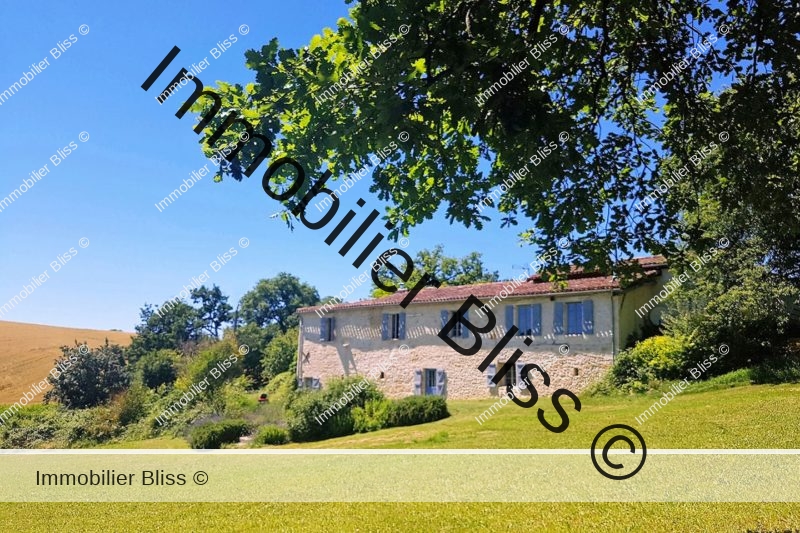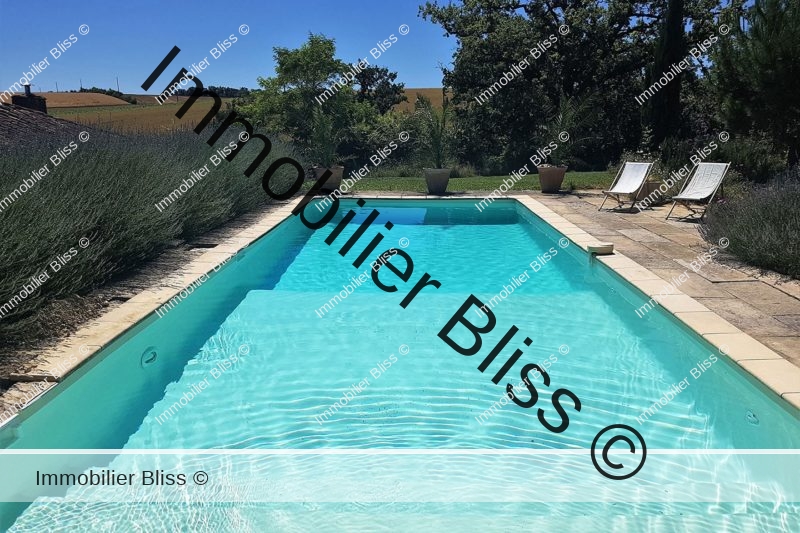 We enter the gates to the property down a pathway bordered with lavender to the kitchen door. Here the grandeur of the property is softened by a more romantic 'cottage-like' feel on the upper garden level, where there is a pergola draped in wisteria under which a large table and chairs offer a private bower for family meals outdoors. To the side of the property there is a shady sitting area in the shadow of a two-hundred-year-old oak tree where an informal reception room has sprung up.
There are two different levels to the property, both of which are on ground floor level with gardens, and which lend the property its unique potential and appeal. This creates the potential for either one large family home, or two distinct living areas, which would appeal to anyone seeking to develop a separate gîte or chambre d'hôte, or a private guest area with independent access.
From the upper gardens, beyond a fringe of lavender and rose, we glimpse the pool area, and several 'salons' created from a mixture of plant and shrubs to create a private seating area at the edge of the pool.
"We were already living in France," the current owner tells us, "but we wanted to move to Gascony and to be close to the local schools for our 4 children. The property needed a lot of work but was spacious enough to create four en-suite bathrooms and bedrooms. Our children were of an age to appreciate their own bathrooms and space, and to want to bring friends home, so we made the house work for us, and our busy family life."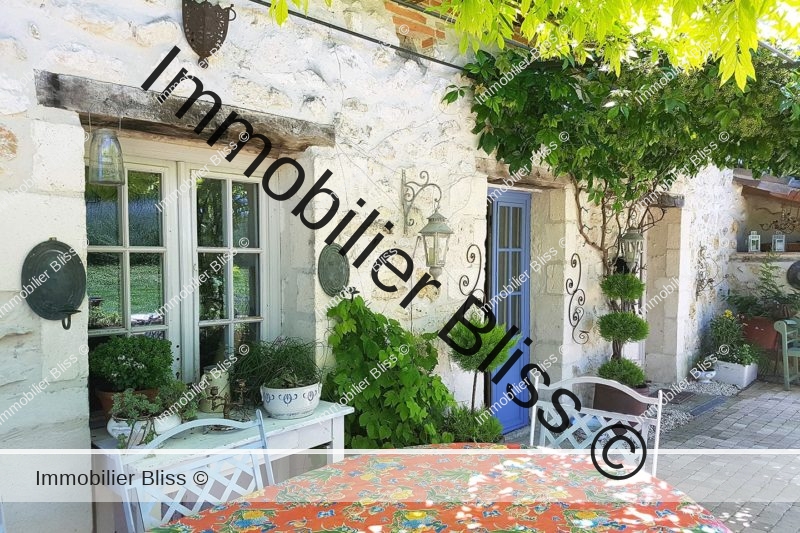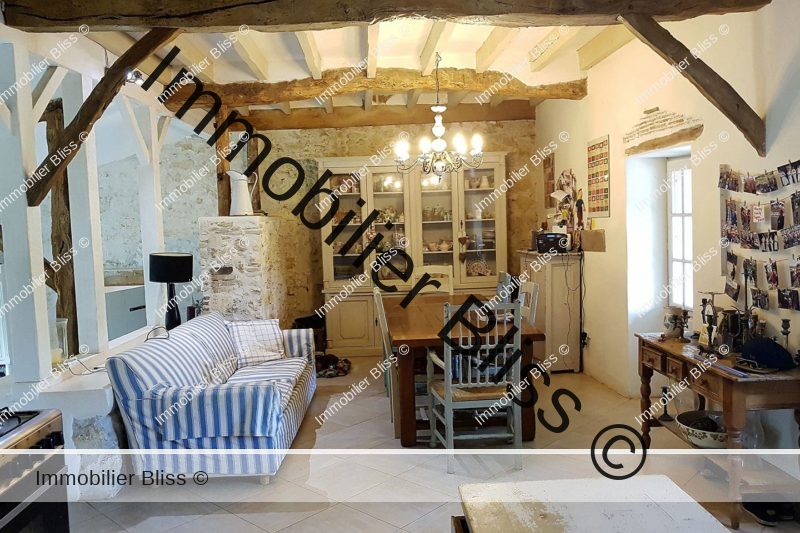 Entrance to the property from the upper garden level is through the kitchen; a bright friendly room, with a central door way and views towards the gardens and pool.
Converted from a spacious barn, and with a separate laundry room, the kitchen has retained its original beams, and has a "Country Living" or "Shabby Chic" feel. The ambiance is light bright and contemporary. There is a large stove, and a number of practical fitted units in a style which is in keeping with the elegant country style of the property.  This is a spacious area for any keen chef, with room for a large breakfast-room table.
From the kitchen there is an open plan view towards the lower reception room, currently used as a dining-room, with its powerful wood-burning stove and views over front gardens.
The kitchen is bathed with light from both the front and rear gardens. The open plan aspect towards the first sitting-room works well, with picture windows on the lower level offering up the hint of a view over the surrounding countryside from below.
"When you have a large family, you need plenty of different living spaces. One person wants to read, the other to watch a film," the owner tells us.
In this property there are three spacious sitting areas on the upper level, each separate from the other, each with lovely views over the surrounding countryside, yet linked through a series of stone doorways. This open plan design allows for a sense of movement and light. This is a house where there are no dark corners! Each room is sunny and bright.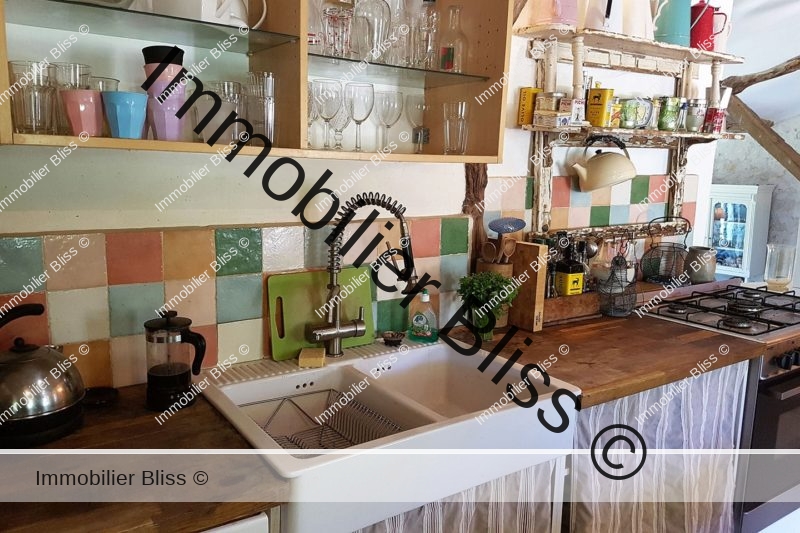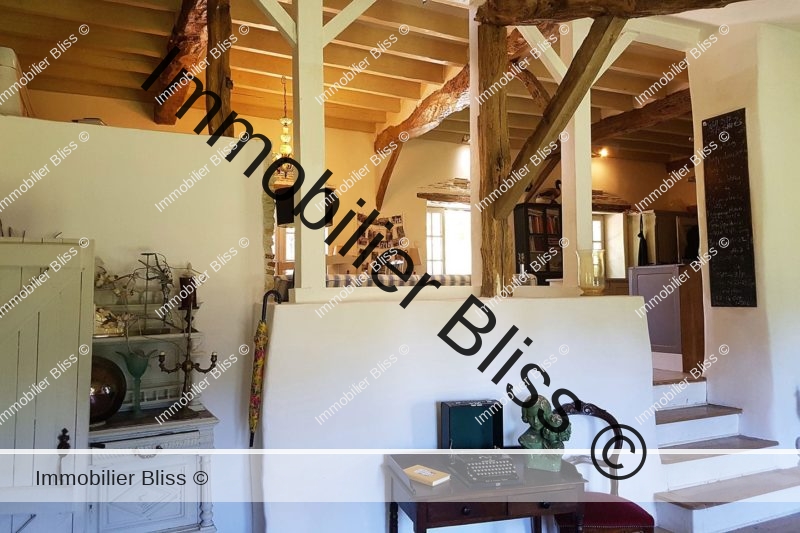 On the lower level, a reading area/library has been created between the two lower bedrooms, making good use of a large space that was otherwise lost as a landing.
There are four bedrooms in total, two on the upper level. The master bedroom has an old open fire place (fitted with a second wood-burning stove) a reminder that this may once have been a large sitting room.
There are four bedrooms in total, two on the upper level and two on the lower, each with ensuite bathrooms. The master bedroom has an open fireplace with a large wood burner.
The pool has just been refitted with a new liner and is ready for the new owner to take the plunge!
There is much to love with this property, from its location in the heart of the Golden Triangle, and its location close to the popular market towns of Saint Clar, Lectoure and Fleurance.
Here at Bliss we particularly like the characterful feel of the interior of the property. Each room has a sense of character, history, comfort and "bien être".
This is not a "formal' square Gascon house on the inside. If you are looking for the traditional central corridor and symmetry this is not for you. But here there is something more unusual, more original and it is also incredibly light for a Gascon farm house. Here we have a property with a heart, ideal for anyone seeking a family home.
There are no dark wooden beams here, nor is there an old-fashioned rustic feel to the property. This home will appeal to anyone who loves a modern taken on rural country life.
As we prepare to leave the owner tells us: "We are moving to Toulouse for work now that our children have all left home. Access to the schools in Lectoure, or the airport in Toulouse, or the Universities from here has been easy. It is a perfect rural location, but central for transport links back to the UK, or to the bustling cities of Toulouse and Bordeaux. We have loved every minute of being here, and hope the next family have as much joy here as we have had."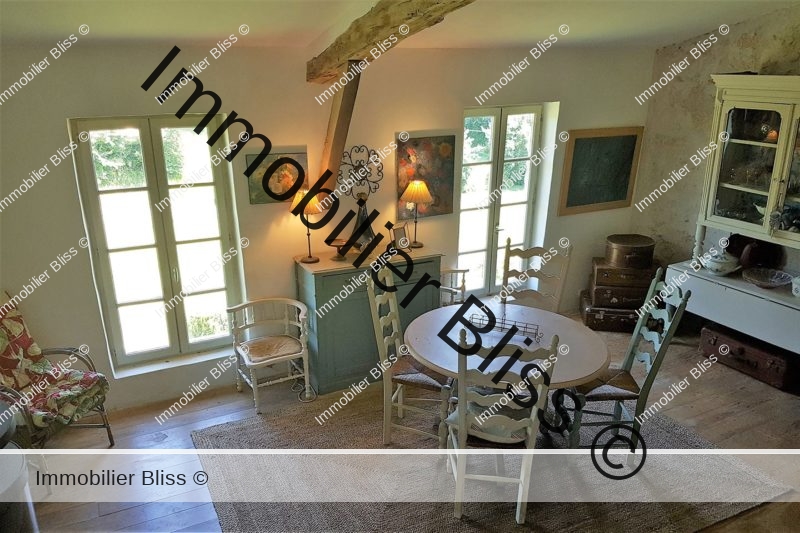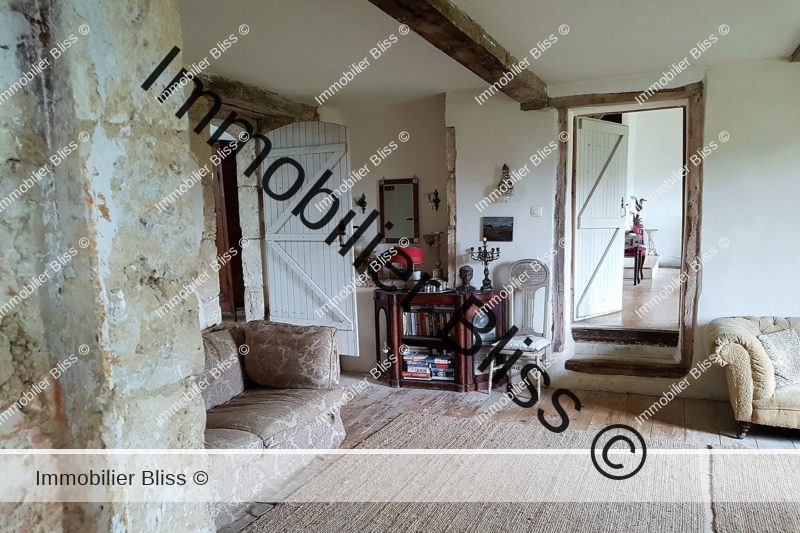 More images…
Click images to enlarge