Contemporary Villa with gardens
Close to Eauze
Rural location for this modern house with large garage
Built some twenty years ago this modern villa property is located about five minutes from Eauze and benefits from lovely rural views and a particularly beautiful plot of land.
Eauze offers a full range of shops and supermarkets just a short drive away, along with many other local independent shops, hairdressers, pizzerias, brasseries and bars.
From its raised position the property benefits from a stunning view of the surrounding countryside as well as two quirky hill tops to the south,  between which the current owner tells me the moon frequently slips or balances creating a magical outlook.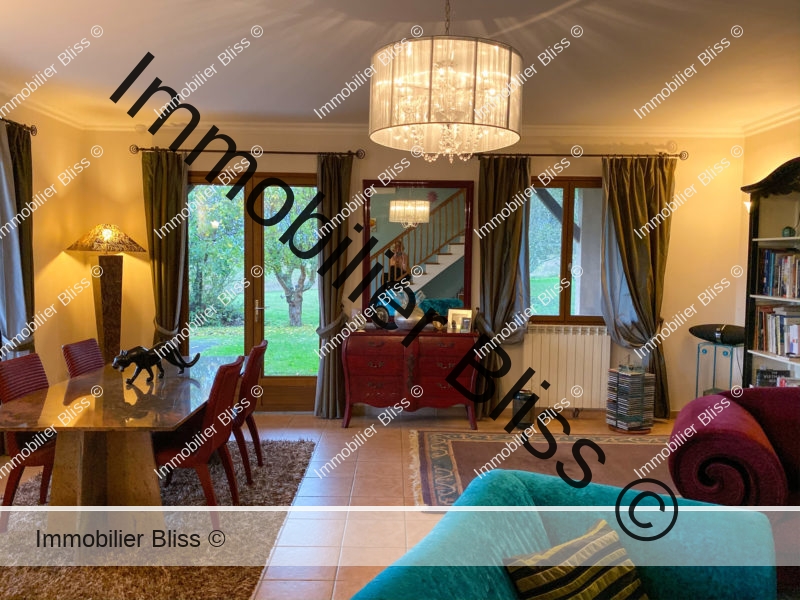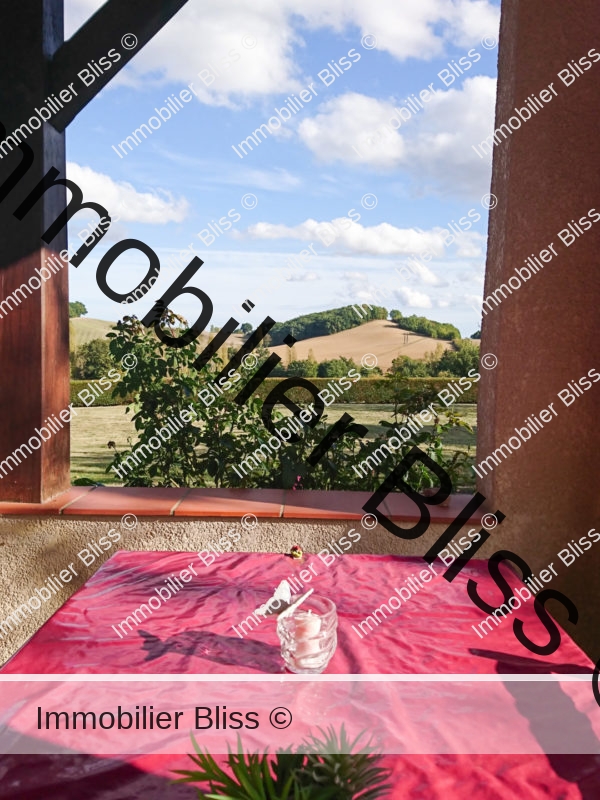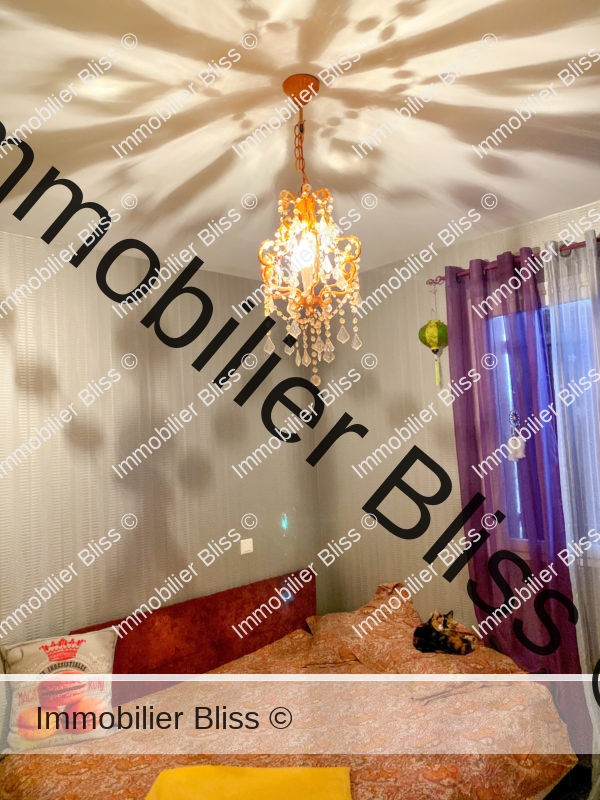 The property is built on a private plot of land on a country lane which has seen the construction of other residential homes, but which is not part of a housing estate, and where each property enjoys spacious gardens and privacy from the neighbouring property.
A large covered terrace runs along the front façade of the property where an outdoor summer reception-room with sofas offers a shady retreat.
The property has been recently redecorated and is in a generally good condition throughout. There are double glazed windows and a recently installed economic heat pump which reduces the running costs of the property.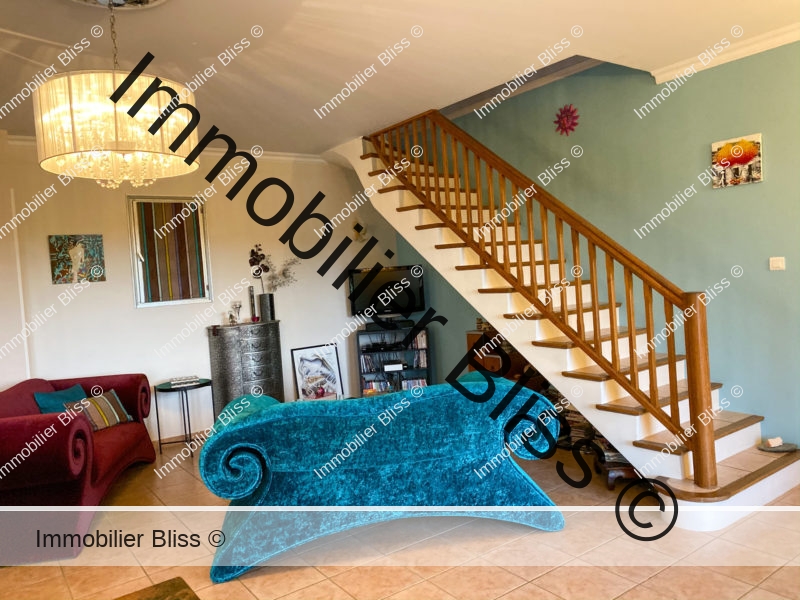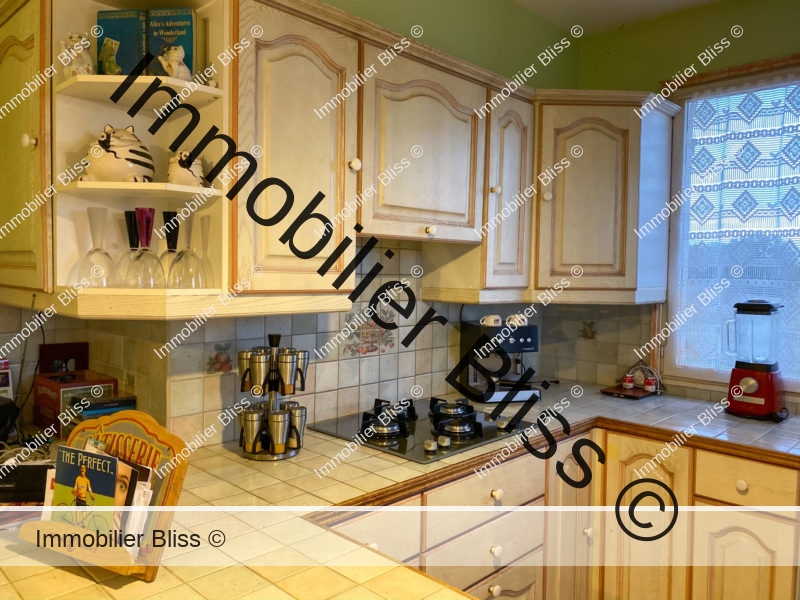 The front door opens onto a small hallway, which leads directly to a large open-plan reception-room.  There are windows on both sides of the room, creating a light and contemporary space.  It is possible to install a wood-burning fireplace against the far wall, where there is already a conduit.
On the other side of the contemporary staircase, is the kitchen and an inner hallway to a downstairs bedroom.
The kitchen also has windows to both sides  and space for a breakfast table. The fitted kitchen has a range of Provençal style wooden units, both top and bottom.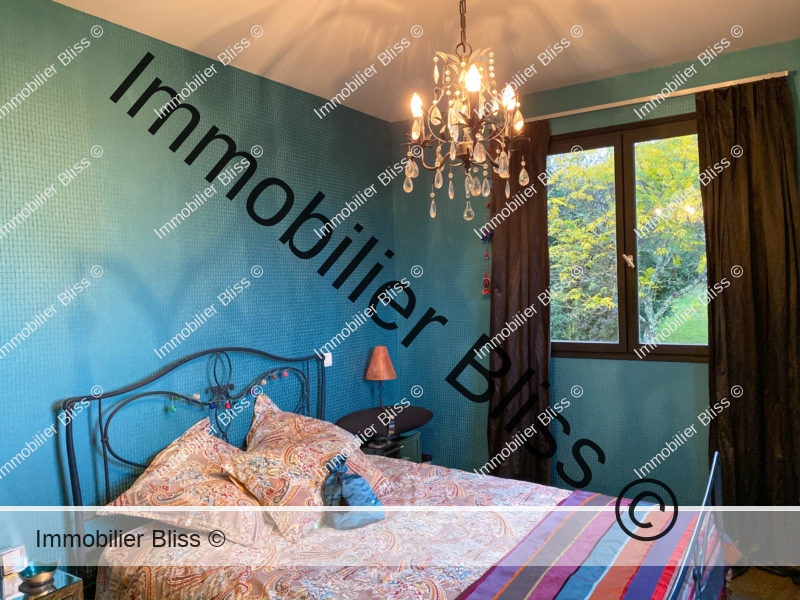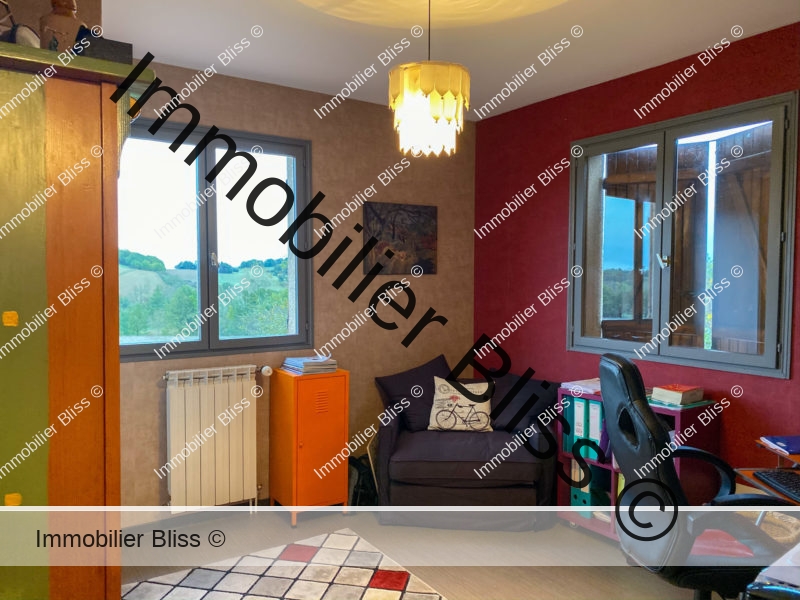 The downstairs master bedroom sits beside a private shower-room, creating a ground-floor master suite.
Upstairs there are two bedrooms, a shower room with a double sink, and a separate WC.
A vast garage and storage area runs beneath the house and is accessible both from the gardens and via an internal concrete staircase.
To whom would this property appeal?
This property requires very little if any work, so it will appeal to anyone looking for a fresh and contemporary home, close to Eauze, with the advantage of shops and schools on the doorstep. The garden offers a generous plot of land for anyone with a dog – or even someone who wants chickens ! – and lends a rural feel to what is essentially a home built in the last twenty years.
There would be plenty of space in which to envisage a swimming pool.
The neighbouring property is a period house in stone, with a very large garden, which ensures a private outlook without any vis à vis;
What would I do if this property were mine?
I would change the lino flooring in the downstairs and upstairs bedrooms and introduce solid oak flooring.
There are certain rooms which would benefit from a fresh coat of paint – such as the upstairs toilet.
Budget permitting, a swimming-pool would be a lovely addition, as the views from the pool would be fantastic.
NB: Some modifications are required in order for the septic tank to meet standards of conformity. However the current owners certify that this works well and according to a recent control there are modifications required rather than a complete change in system.
More images…
Click images to enlarge