Character property,
a bohemian retreat
in a medieval village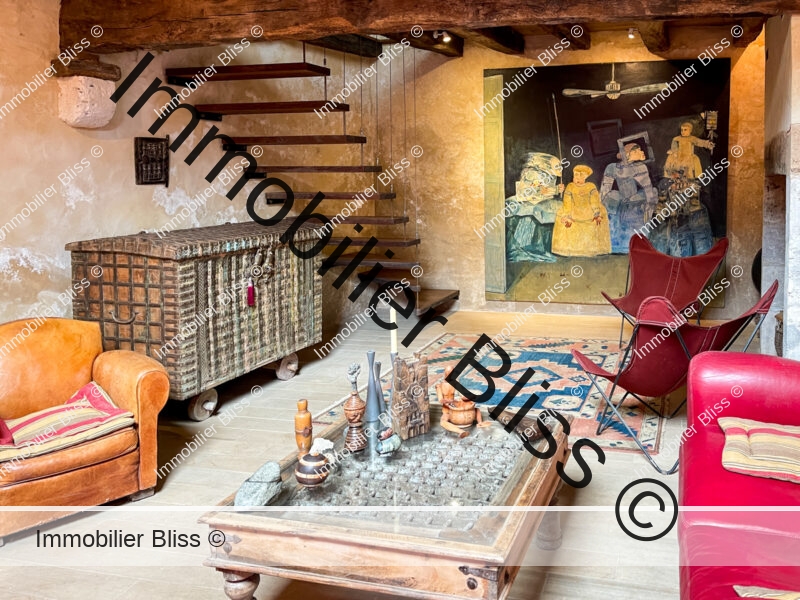 Toutes les mesures sont approximatives
Aéroport de Toulouse
130
Km
Frais d'agence inclus (5%) à la charge du vendeur
Overview
Imagine this! – the perfect pied à terre, an invitation to Gascony and a voyage back in time, via this authentic medieval dwelling.
What this property lacks in size it certainly compensates for in style and character.
Located in the heart of a characterful village, with a gorgeous and authentic exterior, this property has the appeal of fairy-tale village house from the outside and the delights of a period Gascon home within!
Little has changed here over the centuries.
Let's step inside and see ….
The main front door opens directly onto a spacious kitchen, with a carefully chosen range of units which marry delightfully with the period stone walls, beams and floors.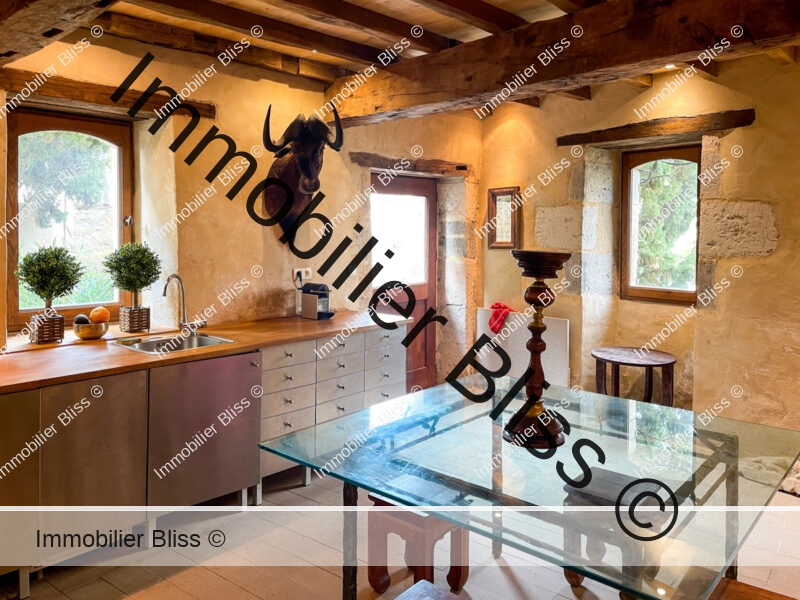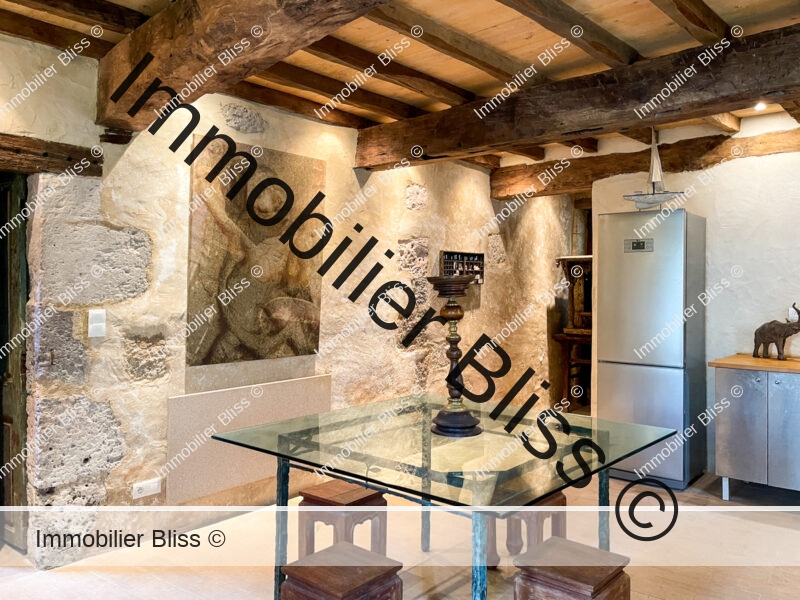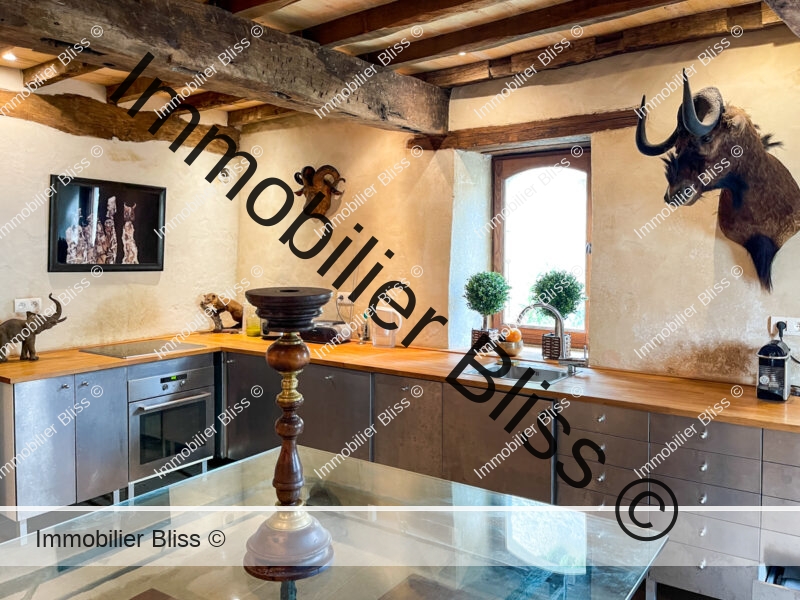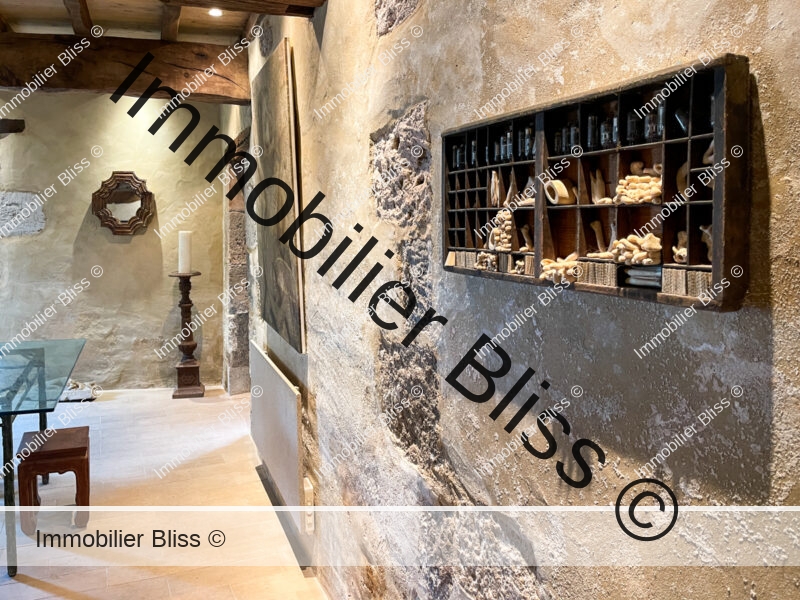 Beyond the kitchen, via a small recess is the downstairs boiler room and WC.
From the kitchen we move on to the main reception room with tall glass windows up to the first floor and onto the village square.
This room is as characterful as the kitchen – and there is a decided sense of having travelled back in time. This is a peaceful room – the sense of space accentuated by the tall ceilings.
A large and beautiful fireplace dominates the room and ensuring the preservation of the authenticity of the building.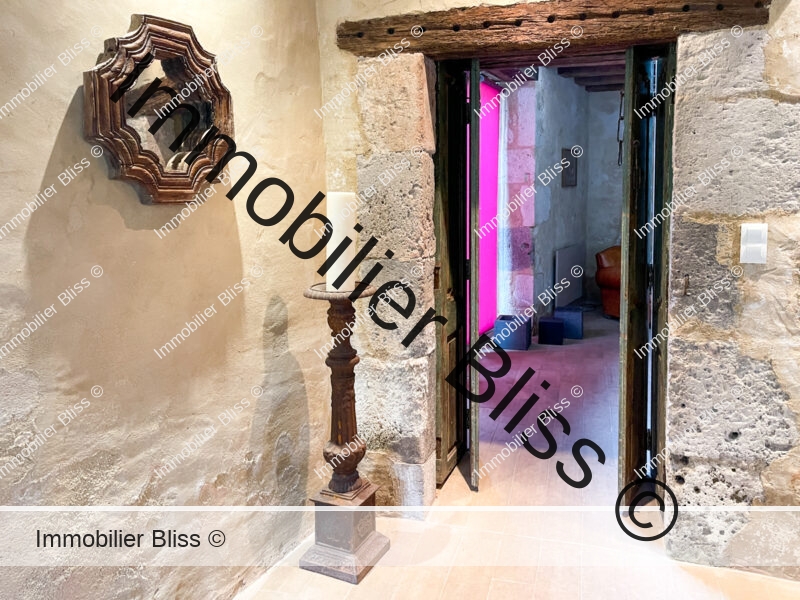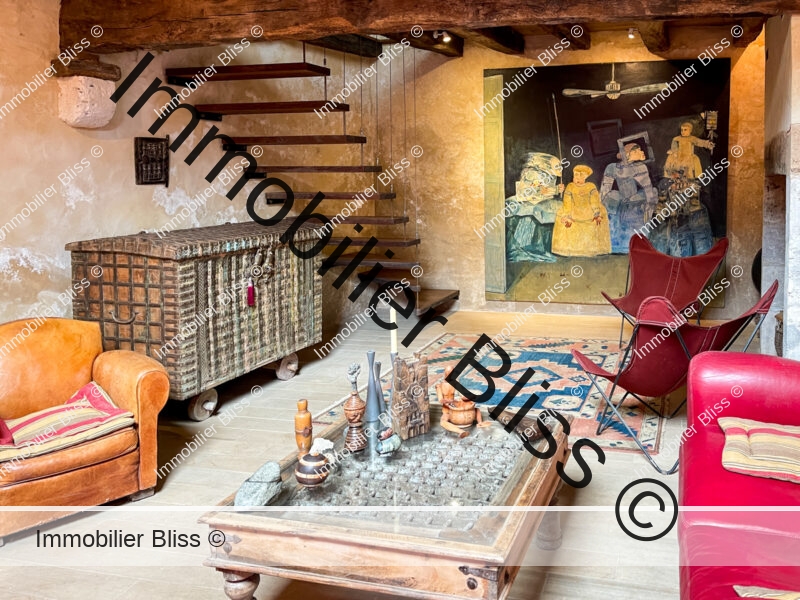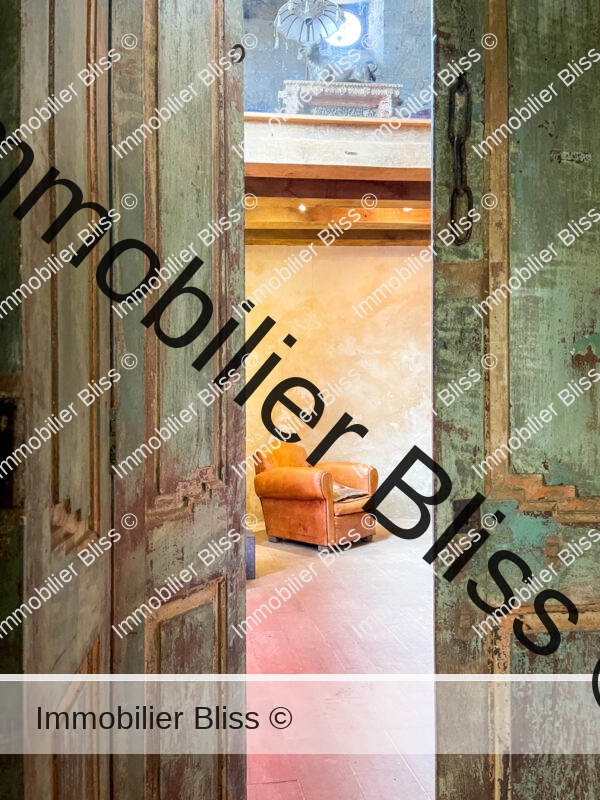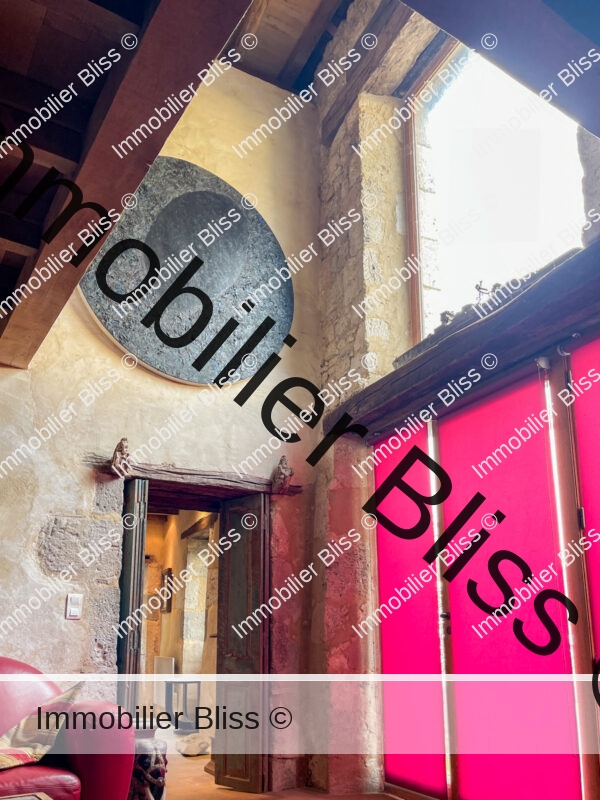 A flight of simple rustic stairs leads up to a private sitting room – for special guests perhaps – offering an intimate entertainment space. This room also serves as a makeshift second bedroom for close friends.
From here there is access to the property's only private bedroom – ample in size and with a carefully integrated wooden window frame which opens onto an ensuite shower room.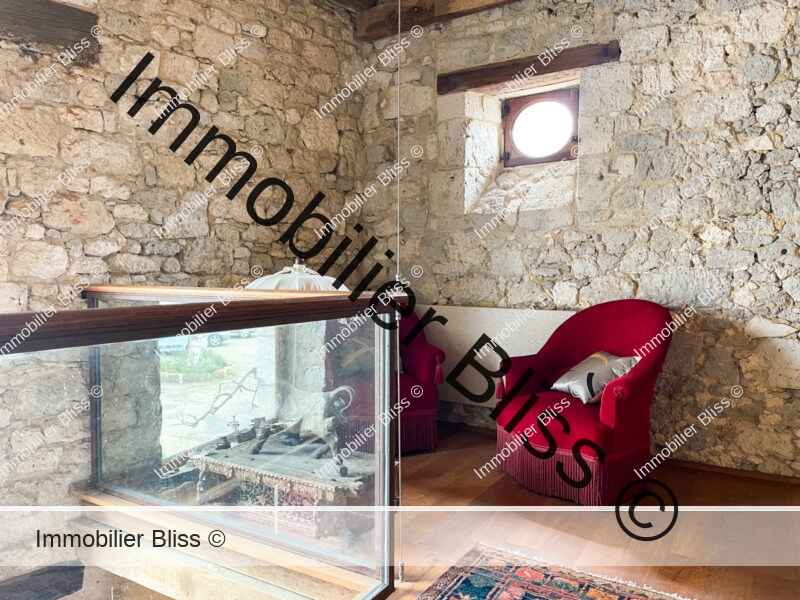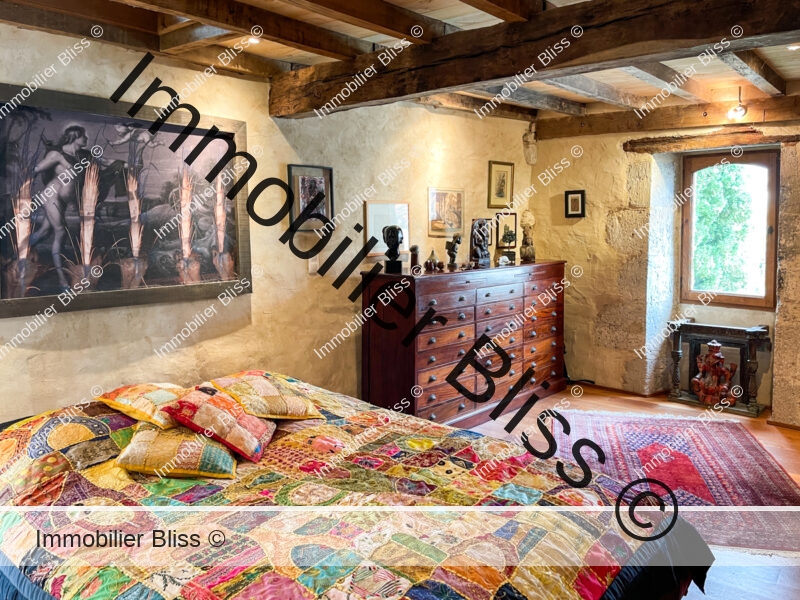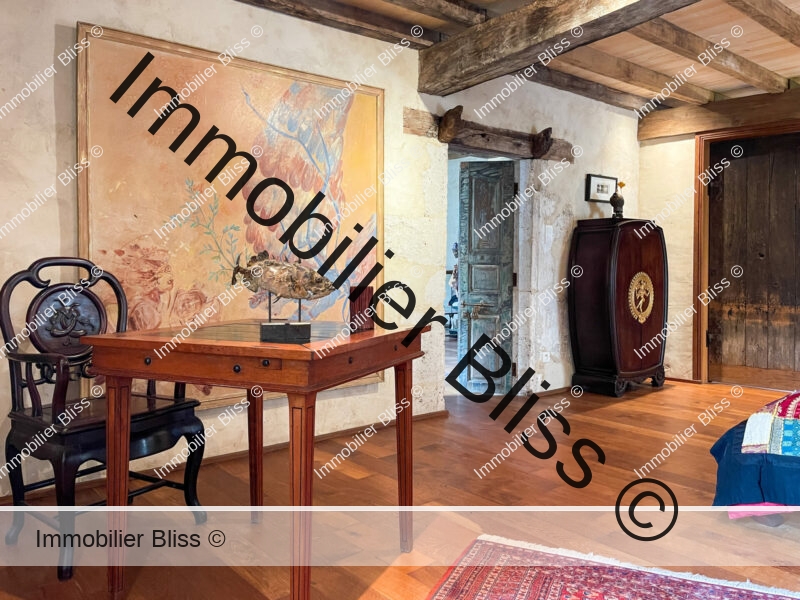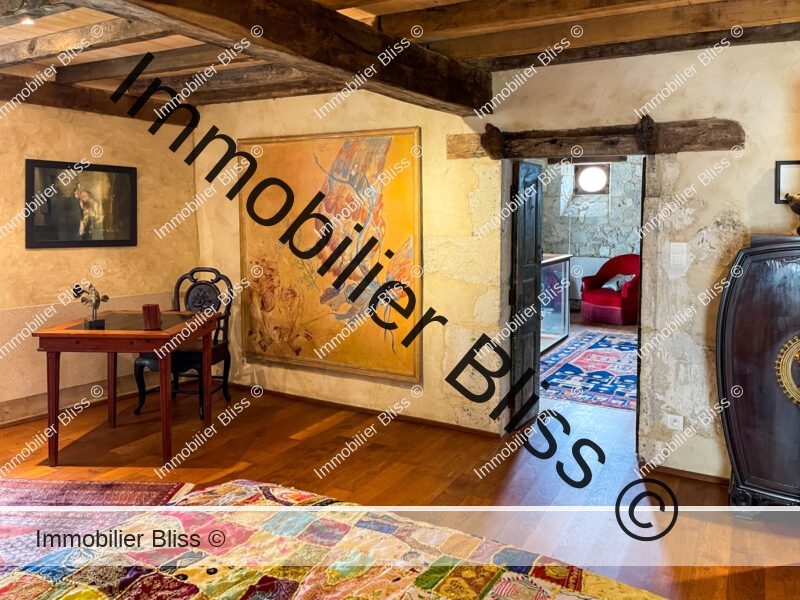 Our thought at Bliss
This property will appeal to anyone in search of a medieval one/two bedroom pied à terre in a gorgeous village. This is the ideal holiday home since it has no outside space although many of the neighbouring houses appear to spill out with tables and chairs onto these quiet lanes.
The property is stripped back and pure in style – having preserved the finest of its features. The current owner has demonstrated impeccable good taste throughout.
Features such as the antique Indian window frame in the bathroom lend a decidedly artistic note to the property – and this will appeal to artists and poets alike.
More images…
Click images to enlarge
Détails techniques et mesures
Toiture et cheminée refaites en 2006
Fenêtres double vitrage sur châssis bois
6 radiateurs suédois en pierre
RDC
Entrée, cuisine ~ 21.46 m²
Buanderie ~3.21 m²
WC ~ 1.53 m²
Sas couloir ~ 1.89 m²
Salon ~ 28.08 m²
1er étage
Salon ~ 30.73 m²
Chambre ~ 22.40 m²
Salle d'eau ~ 8.36 m²