Lovely 2-bedroom apartment
recently refurbished
in the heart of historical Lectoure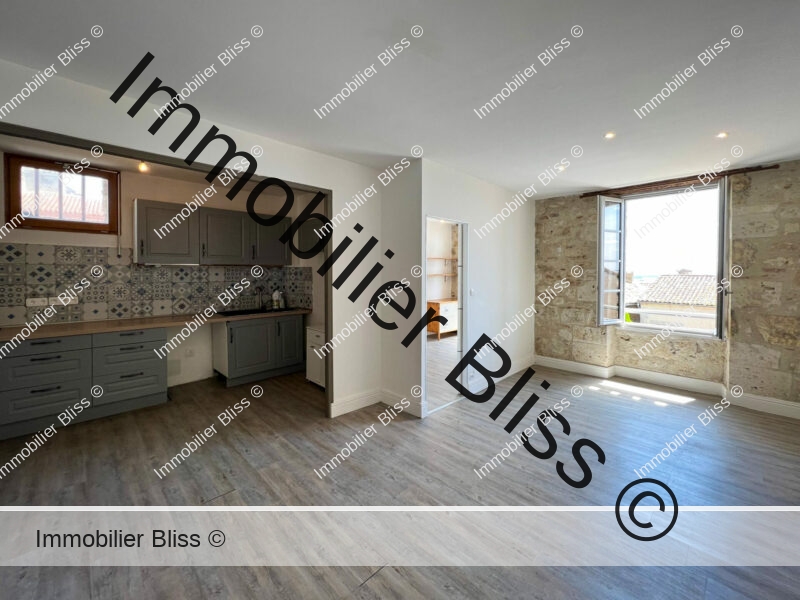 Toutes les mesures sont approximatives
Frais d'agence inclus (7,5%) à la charge du vendeur
Overview
This property of approximately 84 m² is located in the heart of the historic village of Lectoure, in an ideally placed building.
The entrance hall of approx. 6 m² includes a storage area and the toilet facilities.
From this entrance we enter another room of approx. 11 m² which can be converted into a small lounge, reading room, office or many other possibilities. This room is the centre of the flat as we will find access to the first bedroom, the bathroom and the rest of the flat.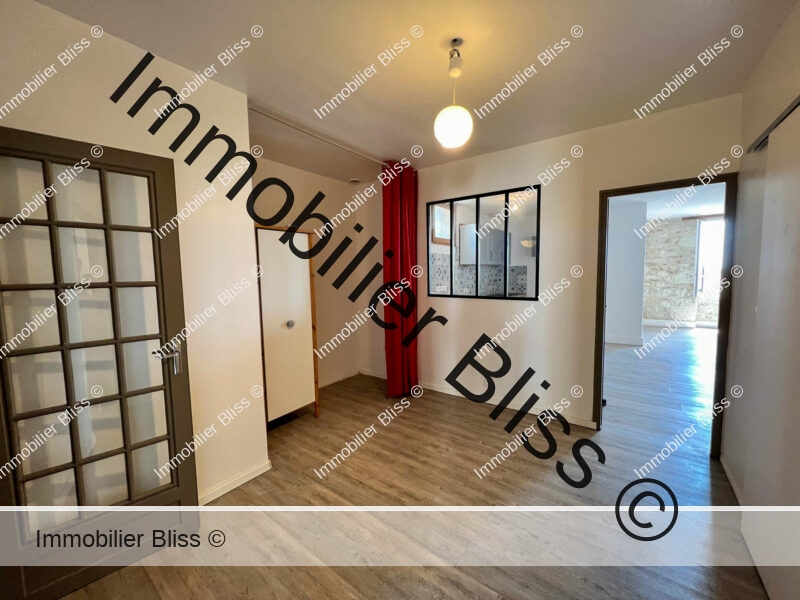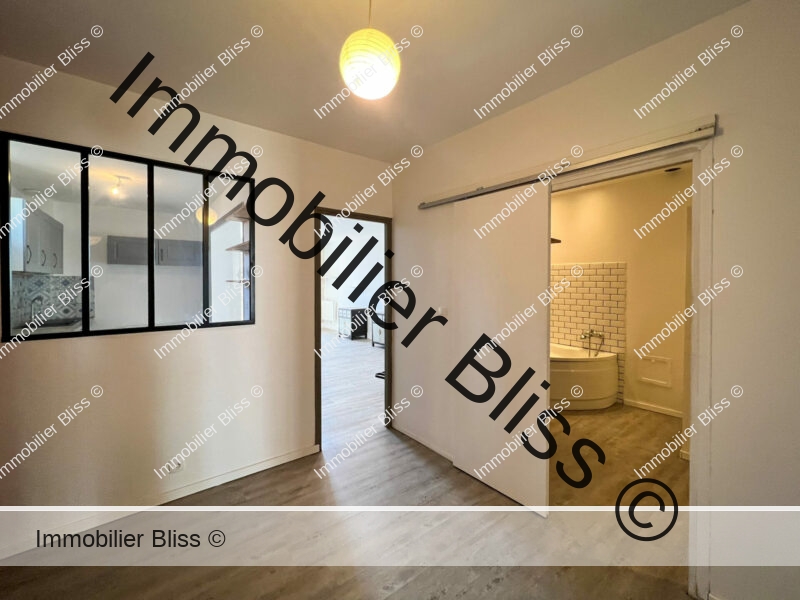 The first bedroom, measuring approximately 14 m², is the largest and most spacious, just like the rest of the property, it is bright. Its advantage, in addition to its size, is its French window giving direct access to the pretty inner courtyard of the building.
This courtyard belongs to the co-ownership and its well-maintained vegetation offers a green space for lunch in the heart of Lectoure.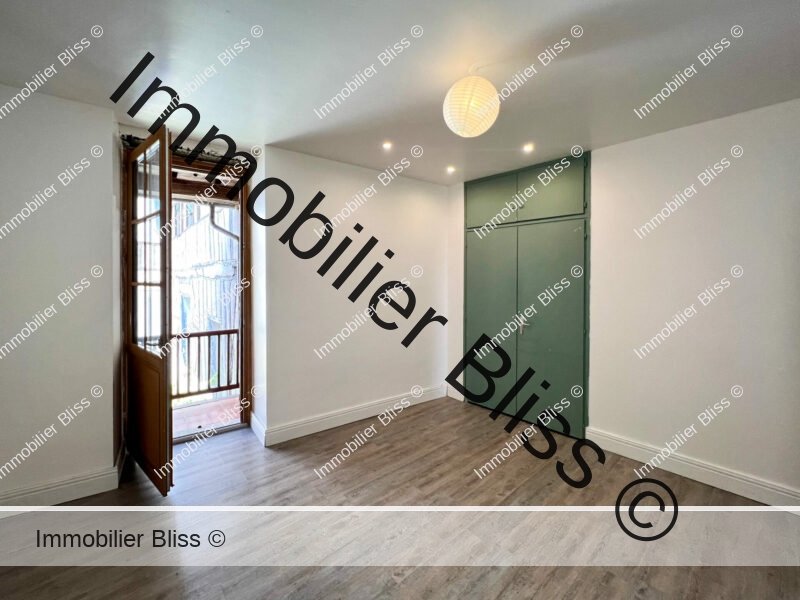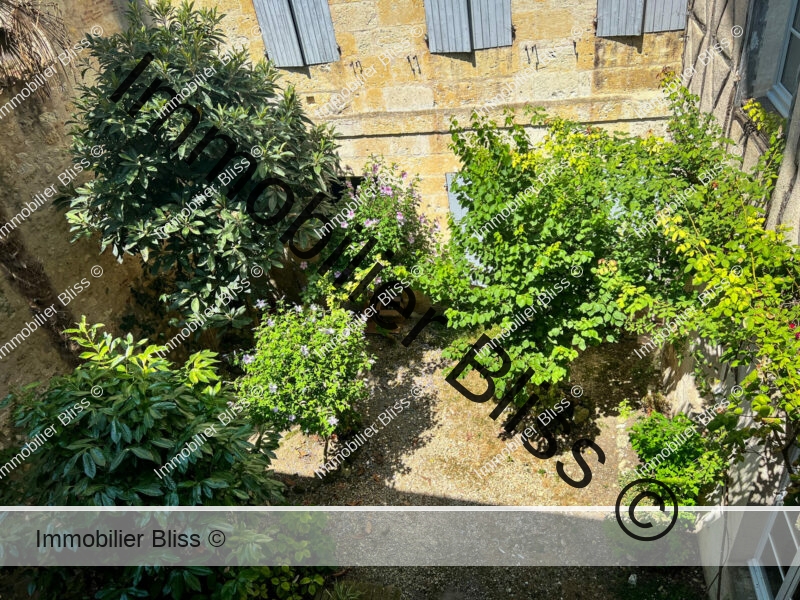 The newly renovated bathroom of about 7 m² has a corner bath and a large Italian shower. It offers all the modern comfort with its bathtub and also its shower. The white brick style tiling adds a touch of elegance to the room.
The living room, spacious and neutral in white stone from Lectoure, of about 23 m², allows us to easily imagine the moments shared with family or friends. It has a great advantage… its south-facing window offering light all day long as well as an incredible view of the Lectoure valley and, on certain days, of the Pyrenees mountain range.
The kitchen of about 8 m² opens onto the living room, functional and spacious, it is simply waiting to prepare good food. There is a window where you can see the cathedral of Lectoure.
The second bedroom, about 10 m², also offers a view of the surrounding countryside.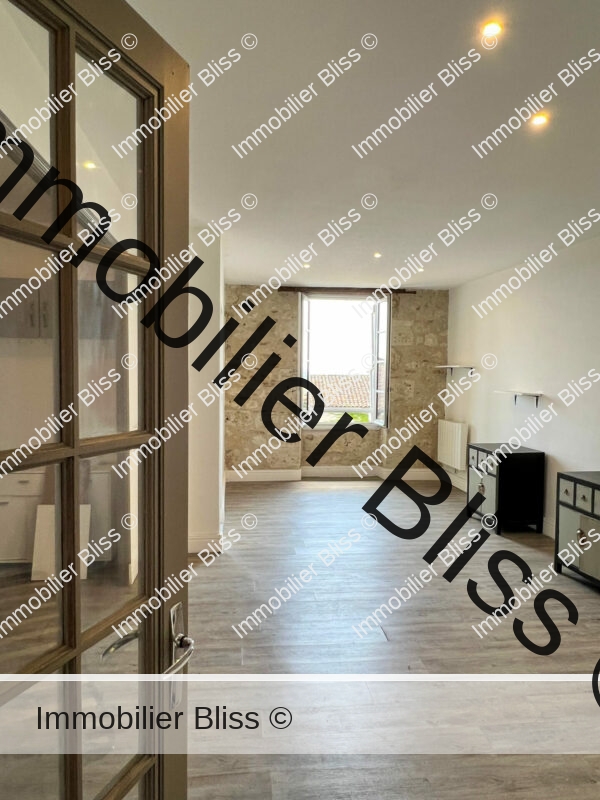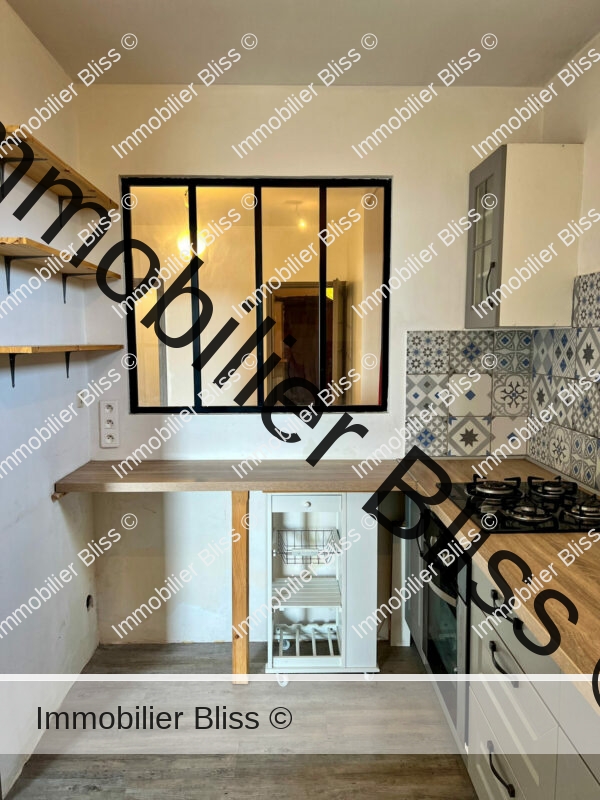 Our thoughts here at Bliss
This flat is ideal for a small family, a couple or a single person. Located in the heart of the city, you will find everything you need nearby.
More images…
Click images to enlarge
Technical details
Entrance : 6.64 m² (6.64 sqm)
WC: 1.06 m²
Room: 11.90 m² (11.90 sqm)
Bedroom 1: 14.47 m²
Bathroom: 7.45 m²
Living room: 23.12 m²
Kitchen: 8.40 m²
Bedroom 2: 10.37 m²