19th Century mansion
in the heart of town
Woody garden, swimming pool and outbuildings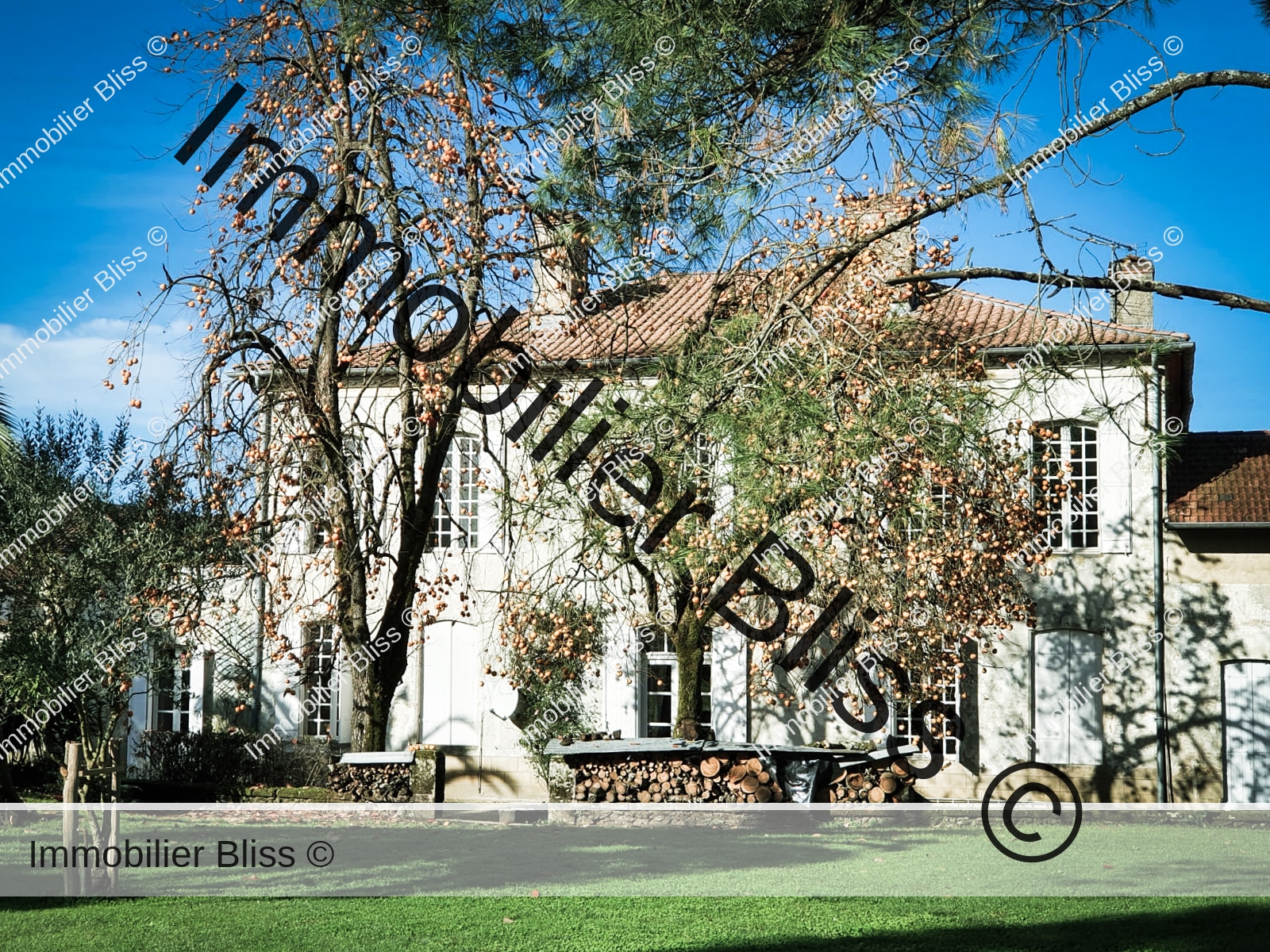 Toutes les mesures sont approximatives
Chauffage
Wood-burning stove and electric
Aéroport de Bordeaux
140
Km
Frais d'agence inclus (5%) à la charge du vendeur
Where is this house located?
Ideally located at the heart of Les Landes, halfway between Dax and Mont-de-Marsan, the town of Tartas is dynamic and offers many cultural and sporting activities, as well as shops, two to three weekly markets, three schools and two high schools.
This large house is perched in the upper town of Tartas: an ideal location as everything is accessible on foot.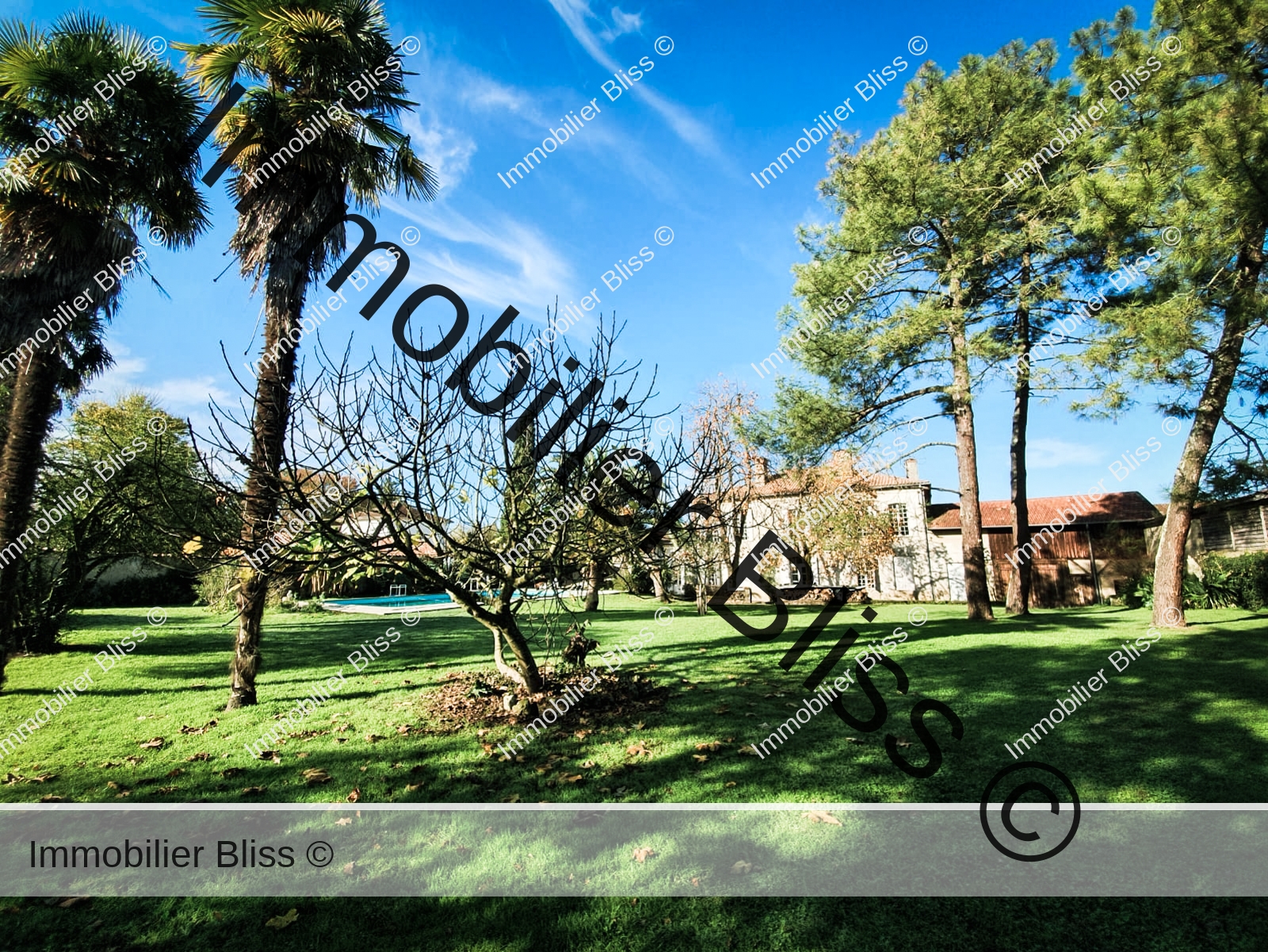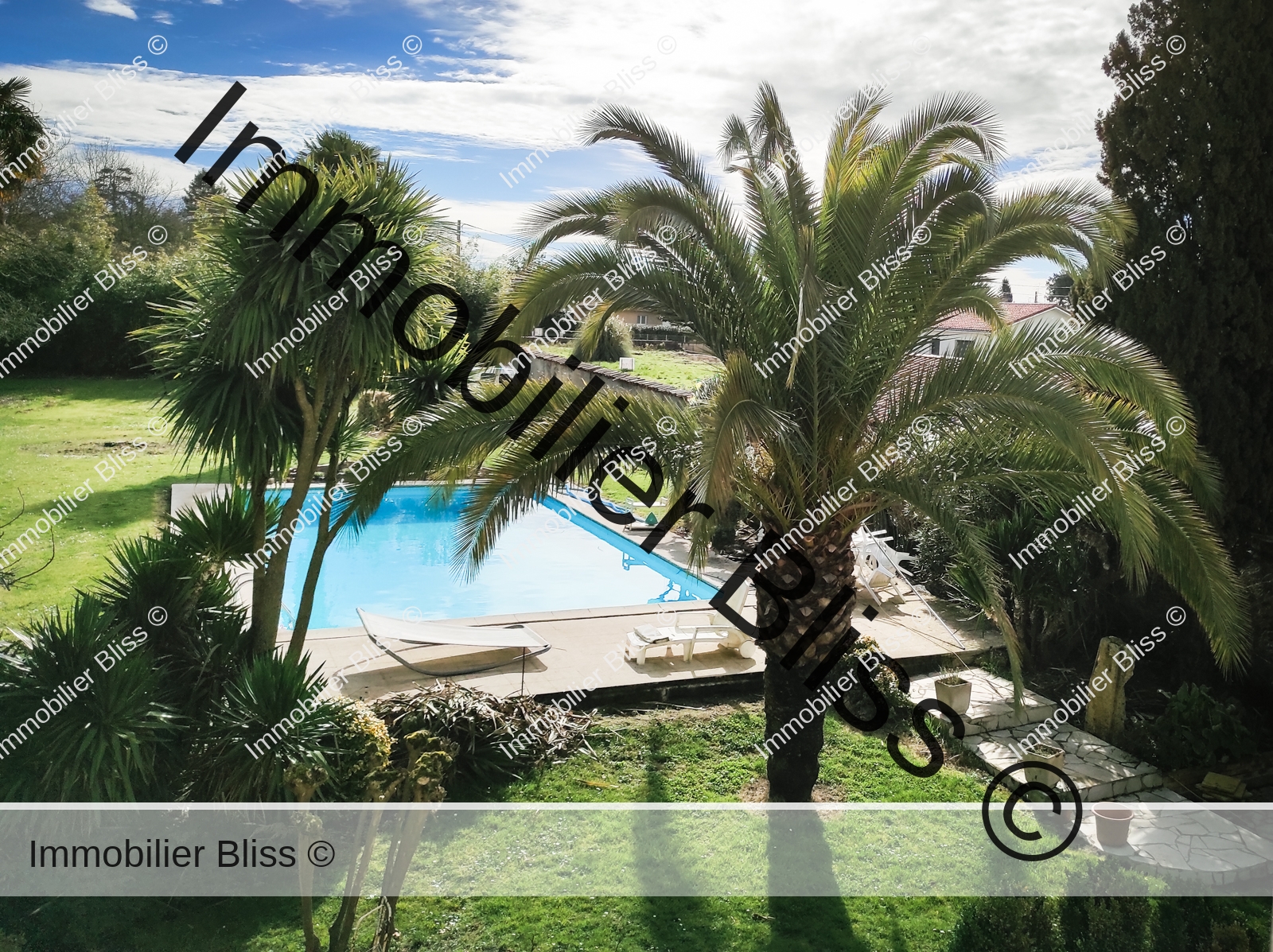 Tell me more about the house
The front of the house gives onto the street, and access is gained via a charming wrought iron gate. Beyond lies a beautiful walled garden and swimming pool.
Approximately 400m2 in total, the house has maintained its original charm with intricate wooden details, original floorboards, chimneys and high ceilings.
The kitchen is functional, with a large cupboard spanning the entire wall which offers plenty of storage.
The dining room is light and welcoming: floorboards, chimney and Japanese wallpaper inspire one to host dinner parties with friends.
The living room is a lovely space overlooking the garden, which can be admired by the corner of the fire.
On the ground floor there are three bedrooms, a bathroom and toilets, and direct access to the garden.
A beautiful wooden staircase leads us to a large hall on the first floor, which gives on to five bedrooms and an office. The same characterful features can be found in these rooms as those downstairs.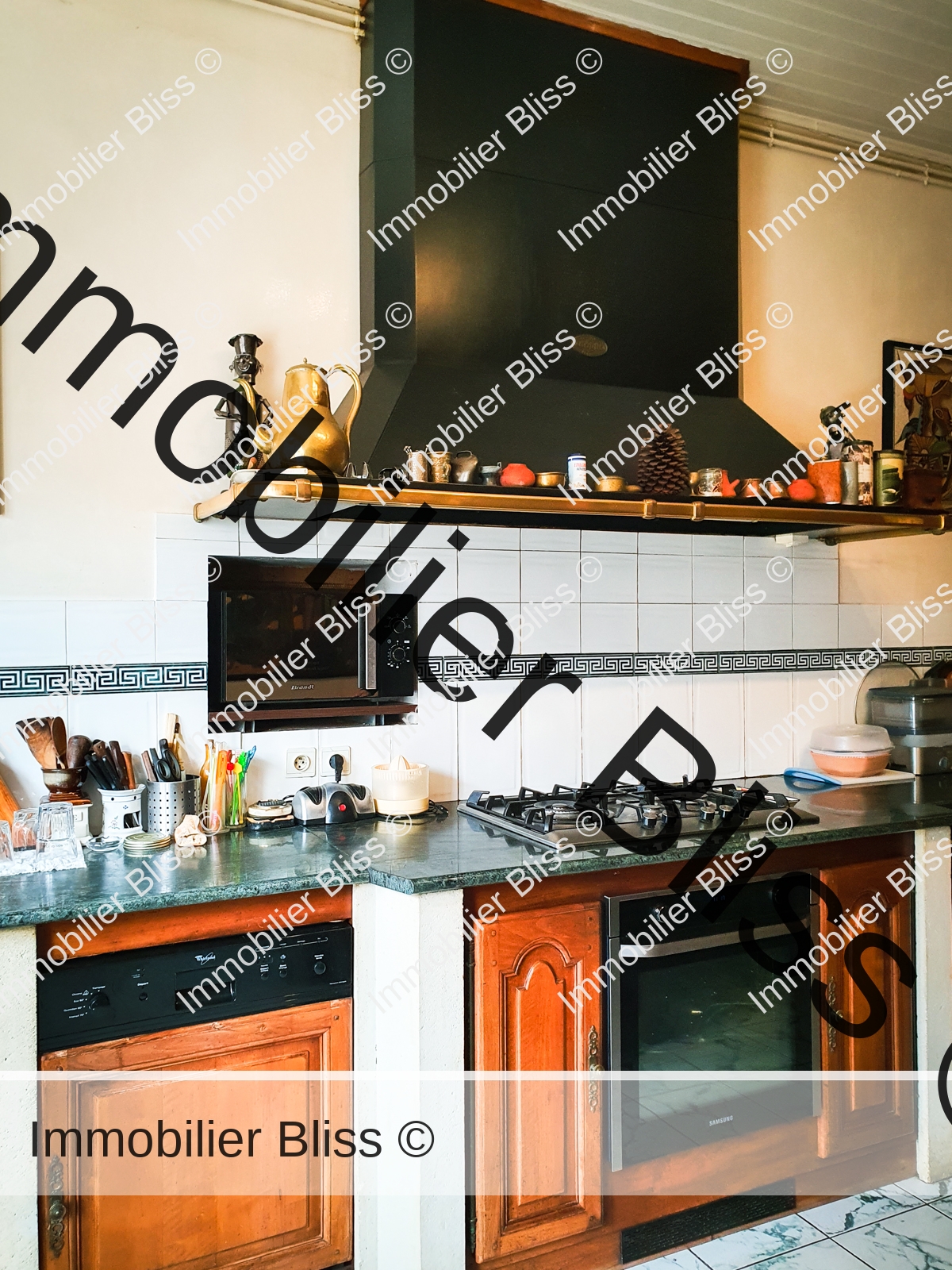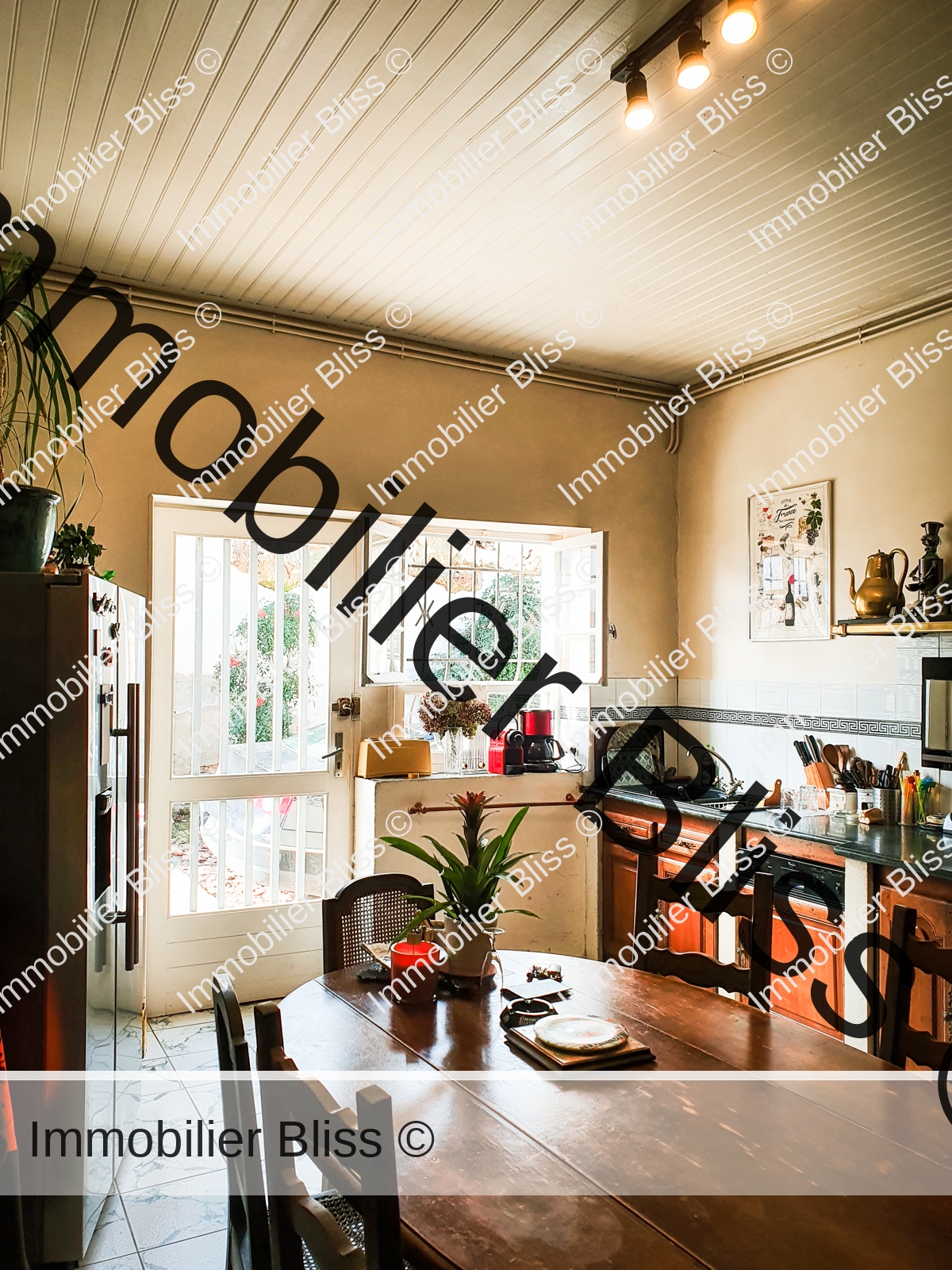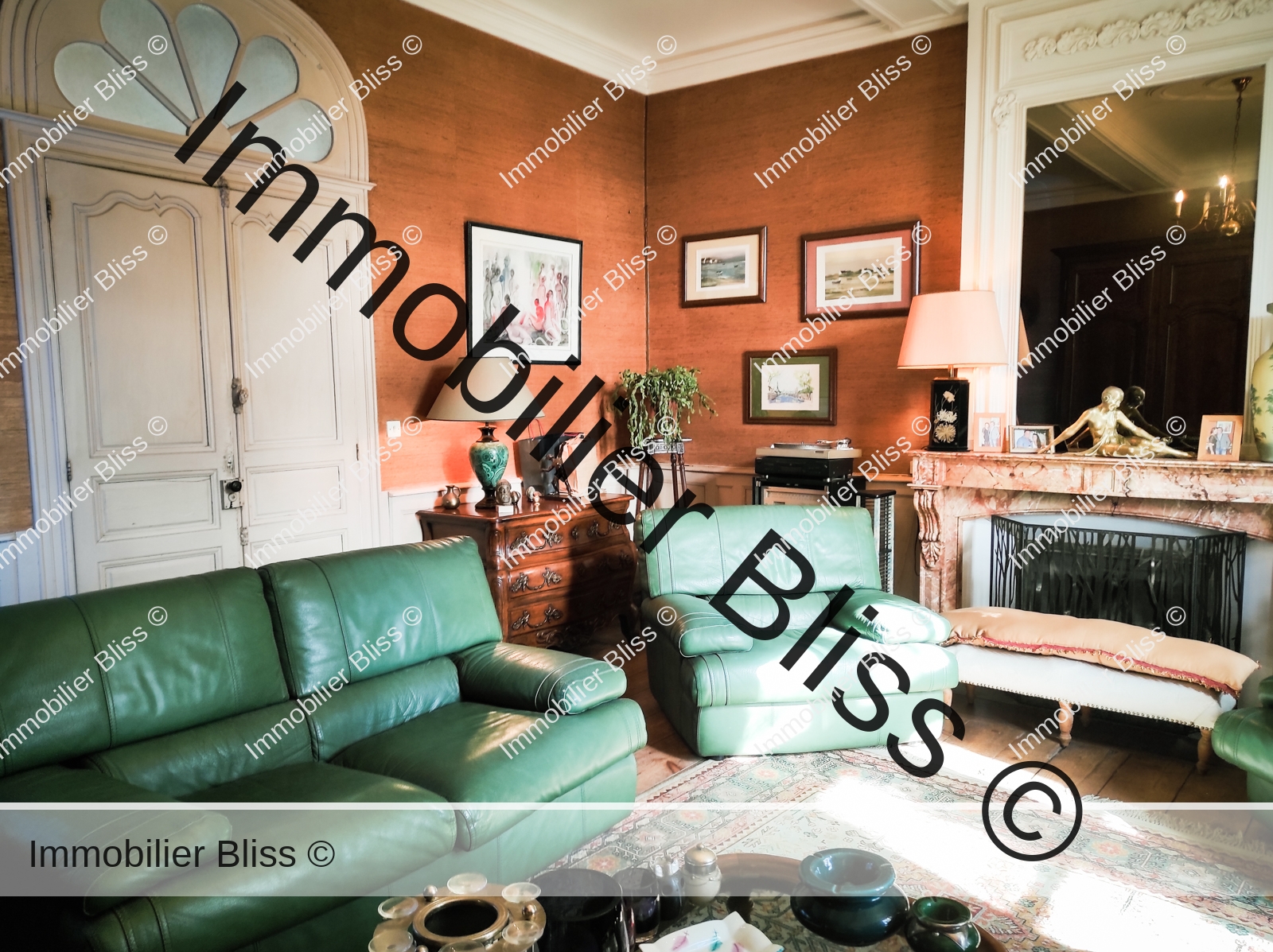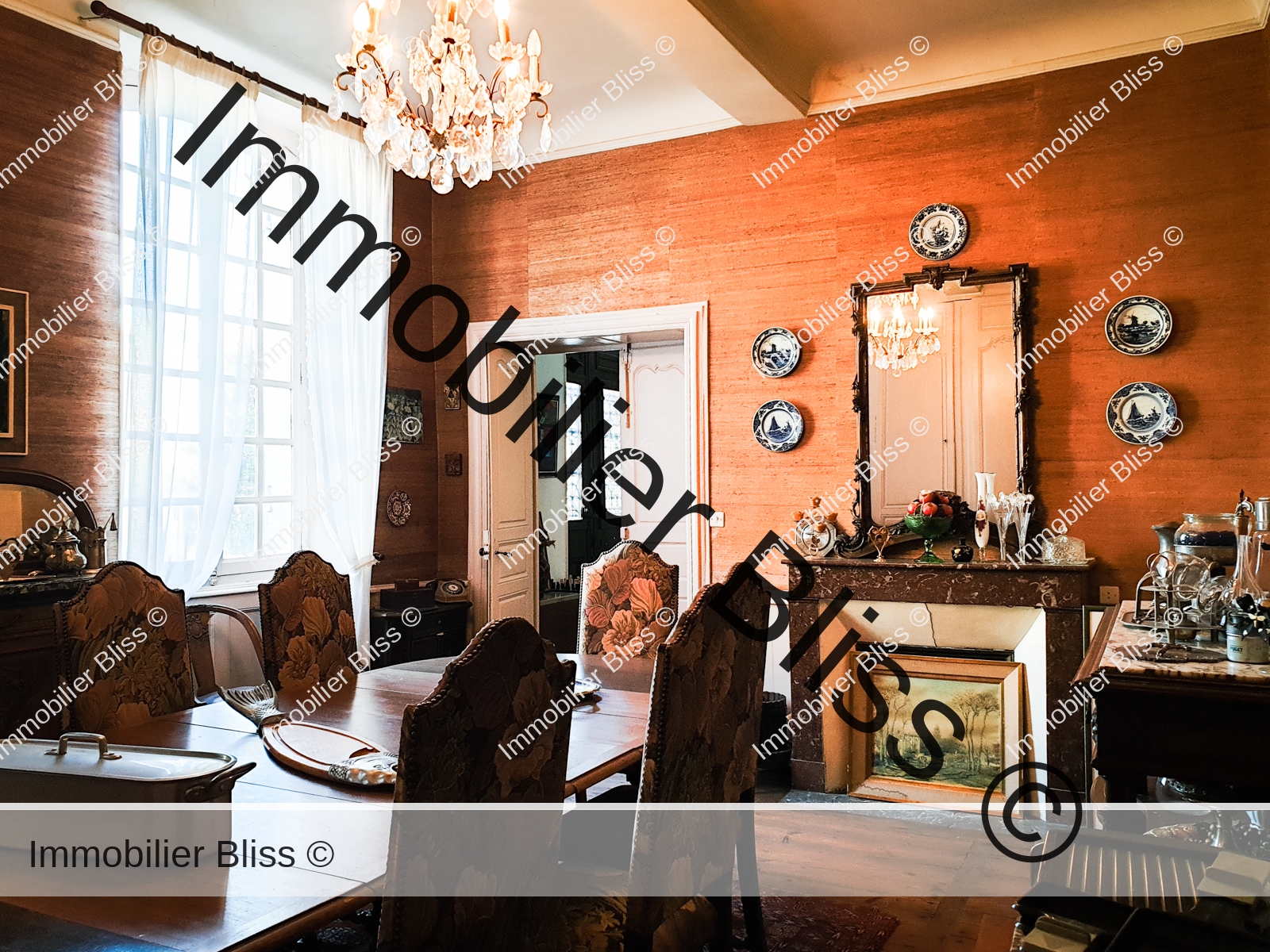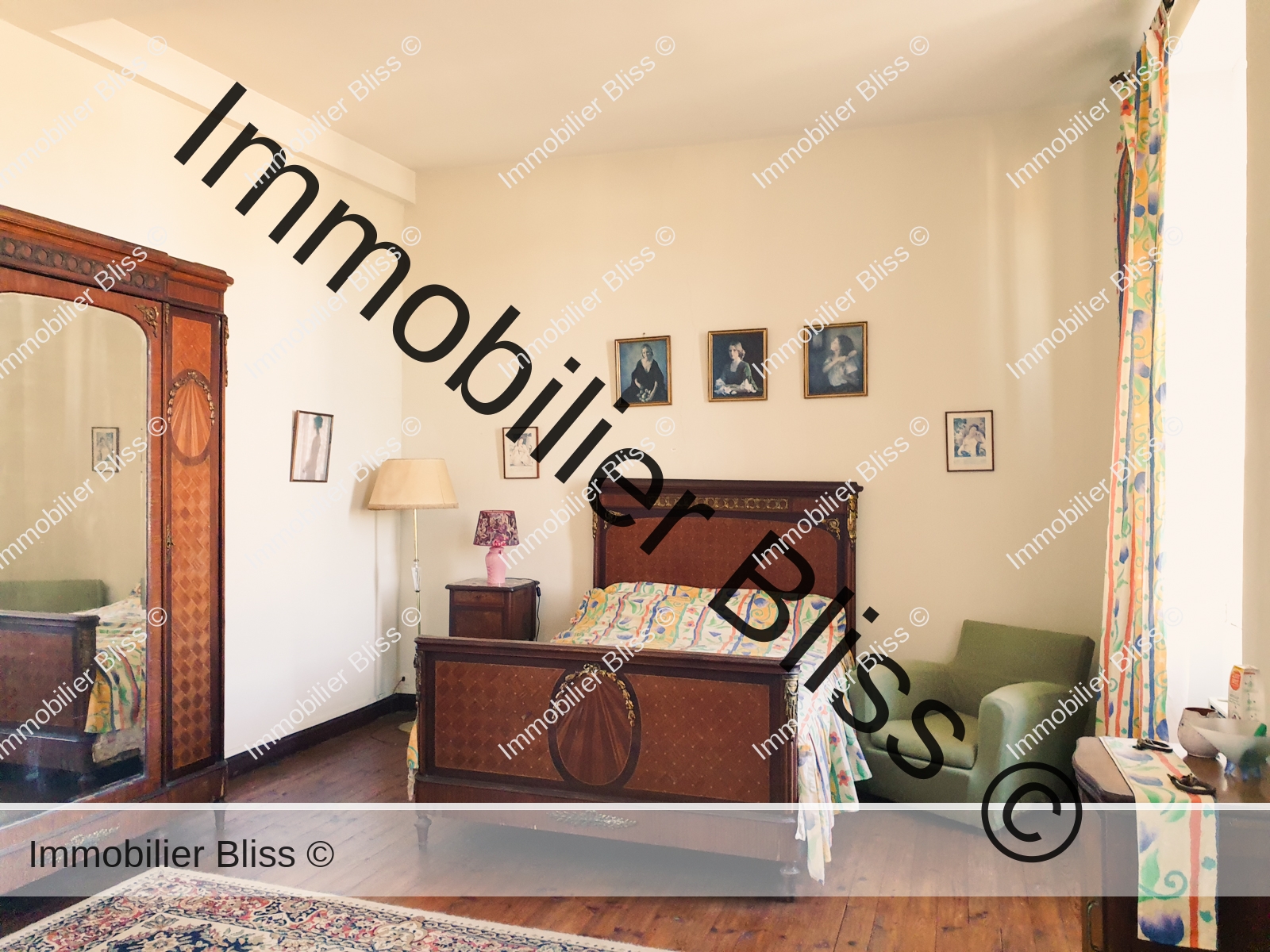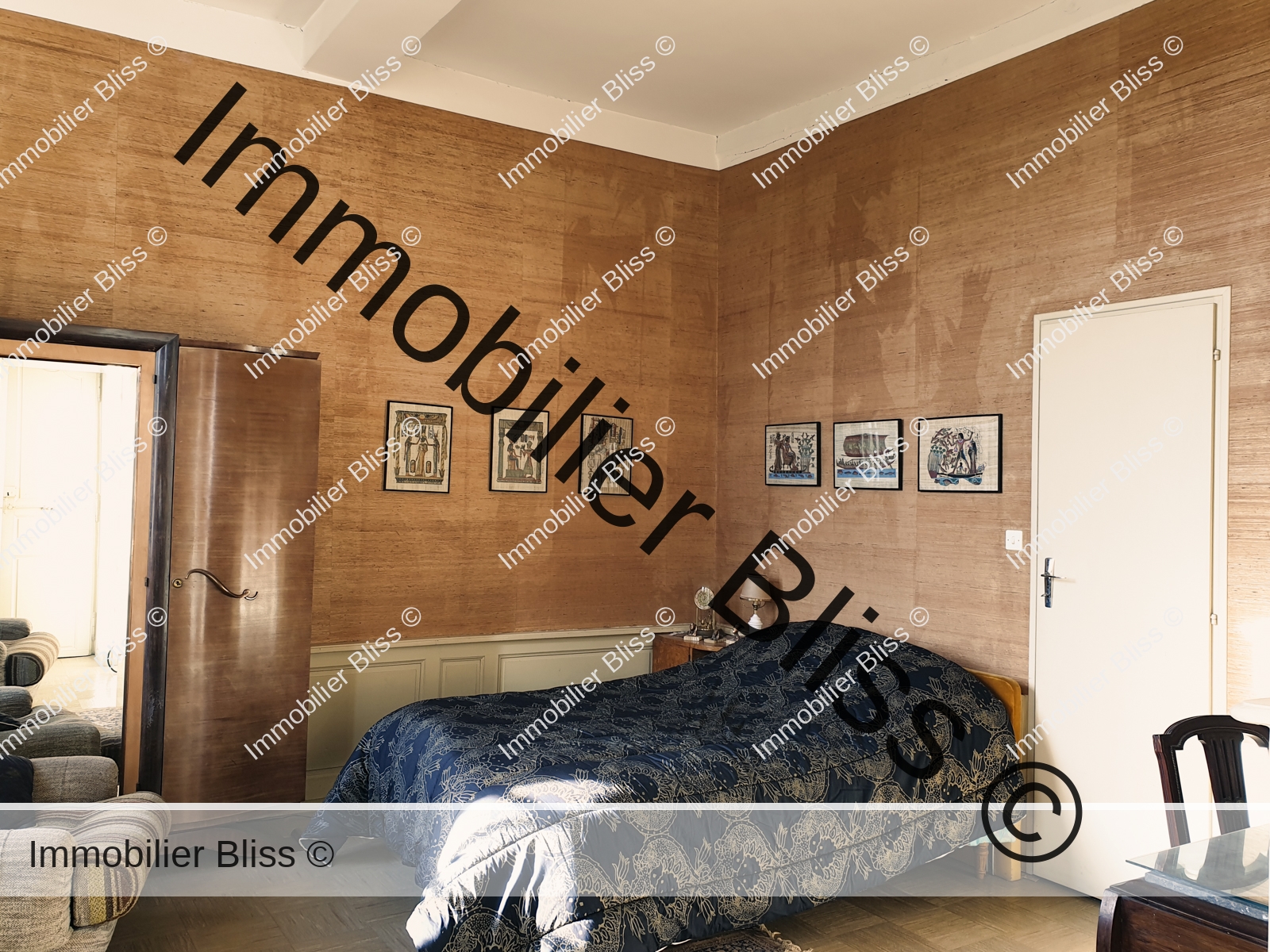 Outside
 Outside, the variety of trees in the garden make it a relaxing haven, entirely closed off from the world thanks to its walls.
The pool and a summer kitchen complete this lovely space. The property is in town but is not overlooked, offering privacy from the world and yet proximity to it also.
A 150m² outbuilding, a shed, a greenhouse, a cellar and a well complete this property, as well as access for two cars via electric gates.
In addition, this property comprises a fully rented, single storey apartment of approximately 43m².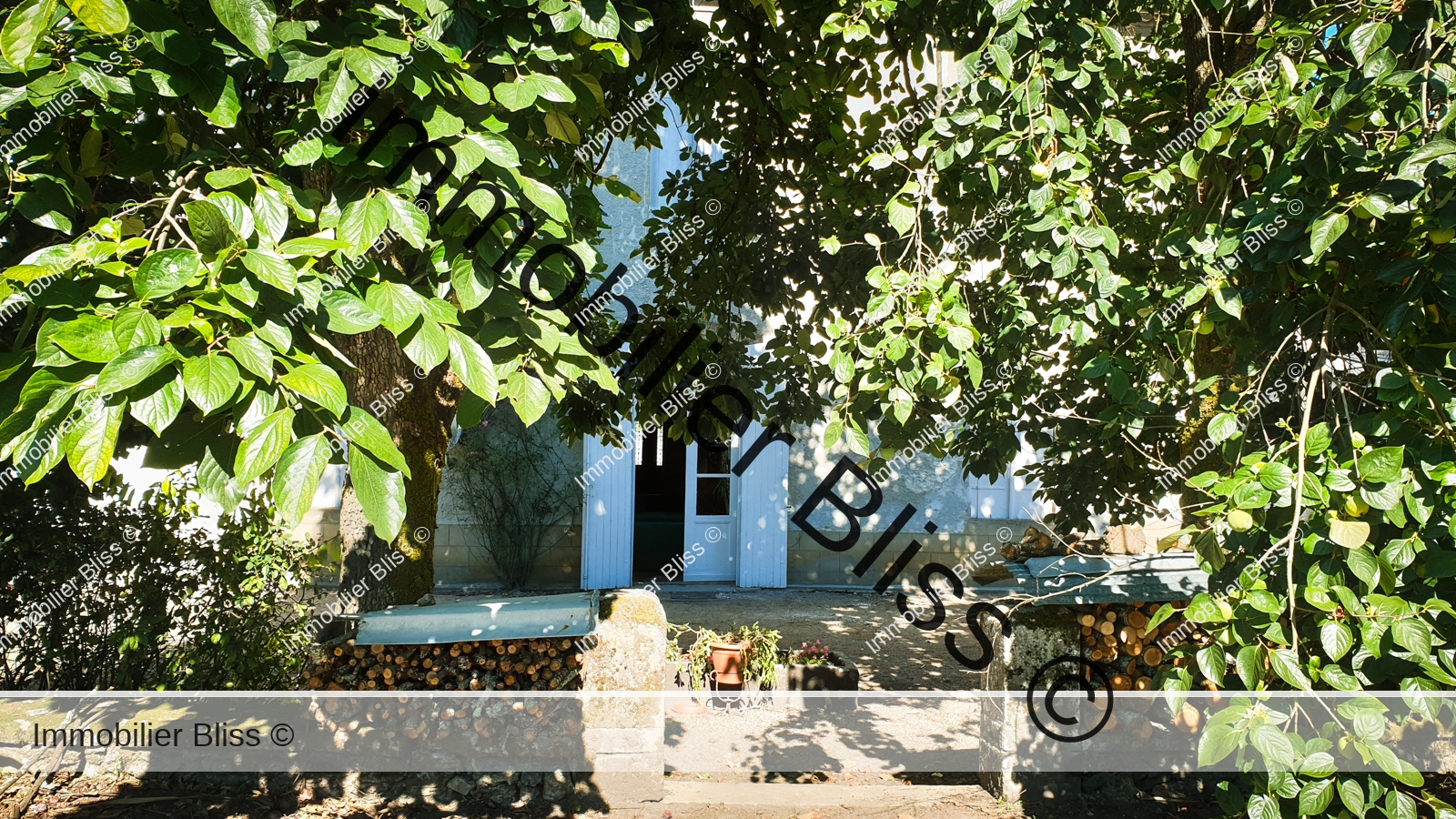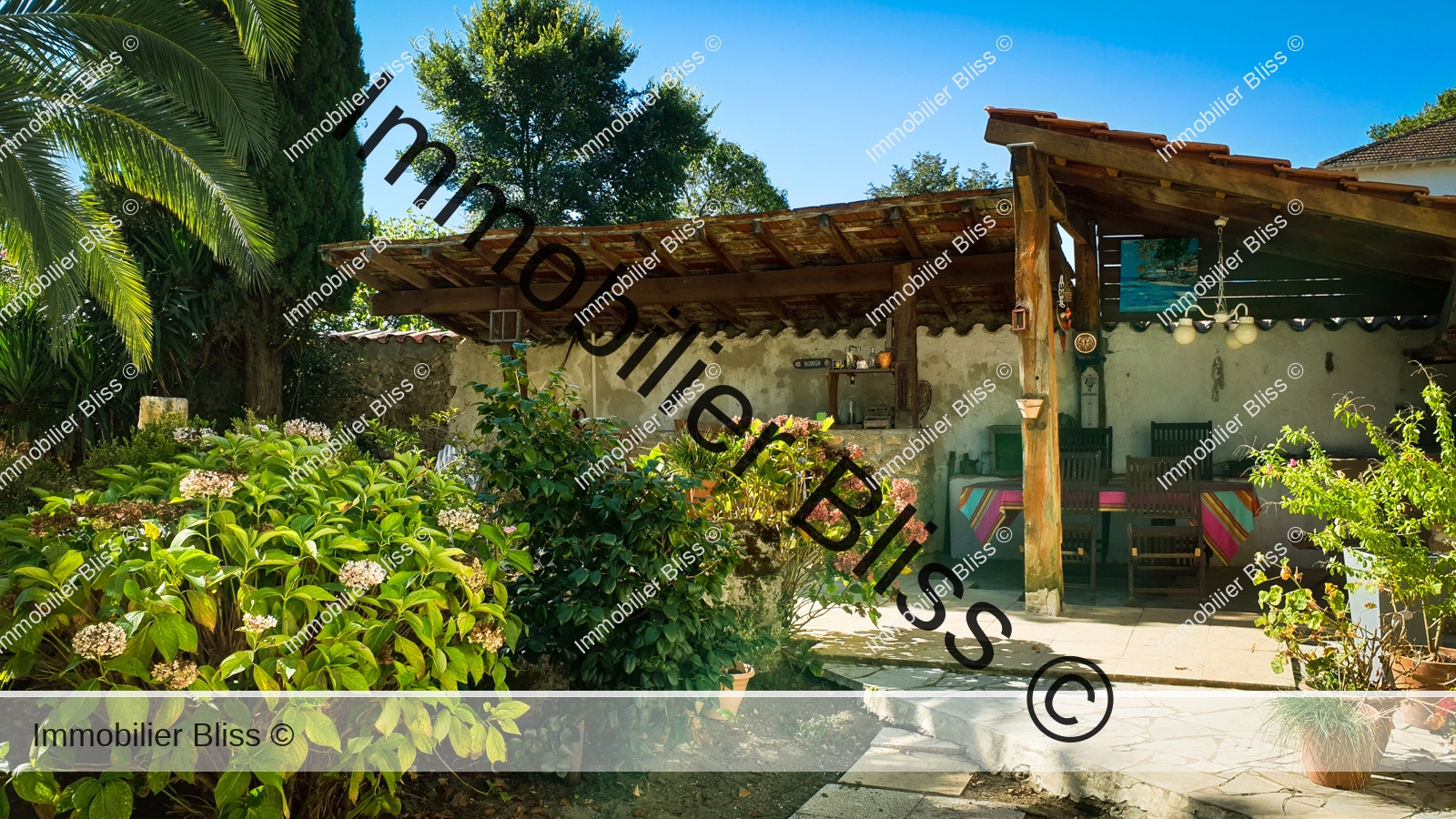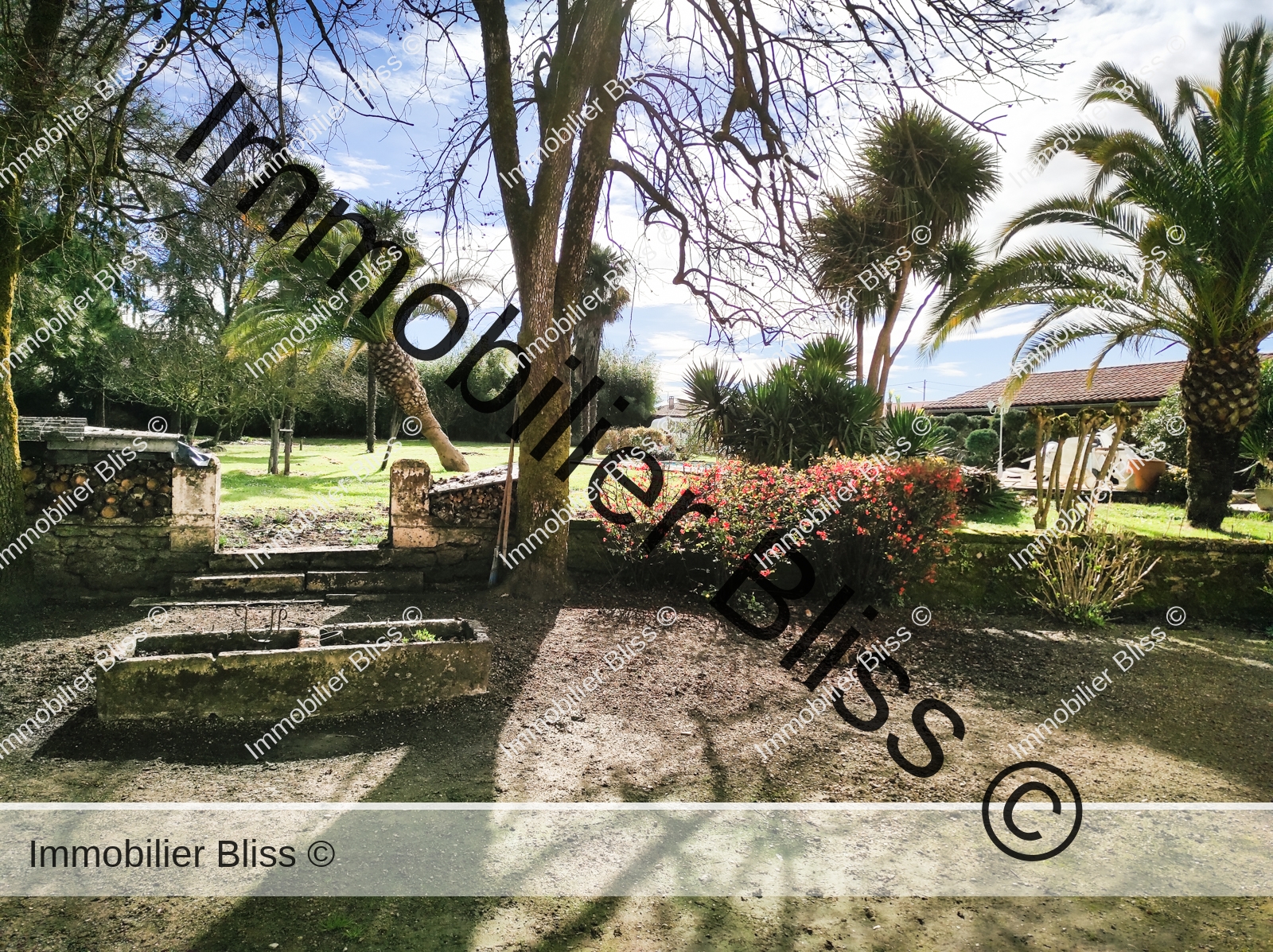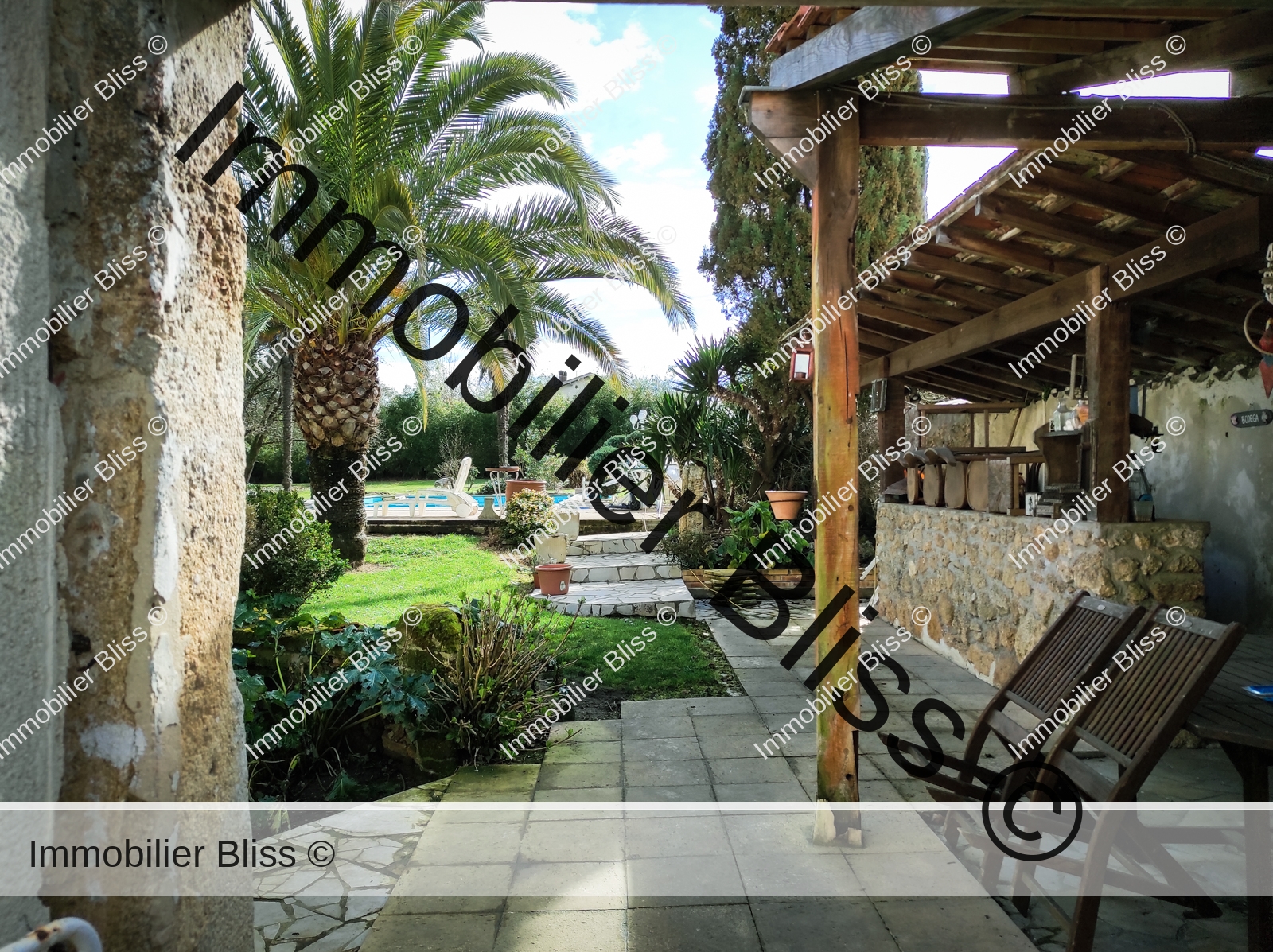 What we think at Bliss
The main appeal of this property is its grandeur and wonderful garden in the centre of town. Its sheer size and number of bedrooms make it the perfect place to host families and friends. To help this property reach its full potential, we would suggest developing additional bathrooms on the first floor, which is already connected to the water pipes.
More images…
Click images to enlarge
 On a technical note
The roof was renovated in 2018, the heating system is electric and with storage heaters.
The swimming pool is chlorine but can be converted to salt water by replacing the electrolysis probe. The main house and apartment are linked to the mains drains. Some electrical work needs to be undertaken.
19th Century mansion
in the heart of town
Woody garden, swimming pool and outbuildings Toutes les mesures sont approximatives
Chauffage
Wood-burning stove and electric
Aéroport de Bordeaux
140
Km
Frais d'agence inclus (5%) à la charge du vendeur More images…
Click images to enlarge