Beautiful property
18th century
in heart of sought after village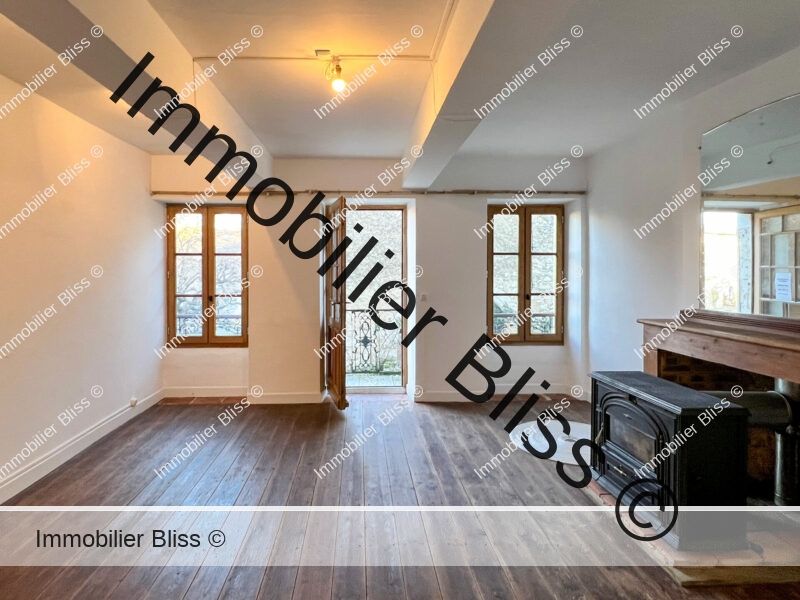 Toutes les mesures sont approximatives
Overview
This 18th century property sits in the heart of a popular market town, and over the years has been both a spacious fulltime residence, and a commercial space. It should be noted that at present either option is possible, but the future buyer would have to make the relevant declarations with the town hall (mairie) and local authorities.
The property benefits from three entrances, each from a quiet pedestrian street in the village in a highly sought after village, and provides spacious accommodation.
Today, the property comprises, a main entrance hall, with a marble effect floor, and a small cloakroom and a WC at the far end.
The hallway opens onto a double kitchen/reception room. A stud wall has recently been removed to open this space into one, with the kitchen at the rear. This is a light and spacious room and could be used as a commercial space, or a large kitchen.
Also on the ground floor, at the far end of the hallway, there is a beautiful room with a wooden floor which has its own rather lovely entrance from the village with stone steps and a small stone balcony. This room has a fireplace, currently fitted with a woodstove, and could be used as a second lovely reception room, with two characterful 18th century windows overlooking the village, or as a continuation of the commercial space.
From the hallway, there is access to a double cellar area which has been divided into a boiler room in the first half, and a useful storage area where the bins are kept in the second section. There is also access to the street from here, and previous owners have at times used this door as the informal entrance to the property as it is a good place to leave bikes and boots, etc.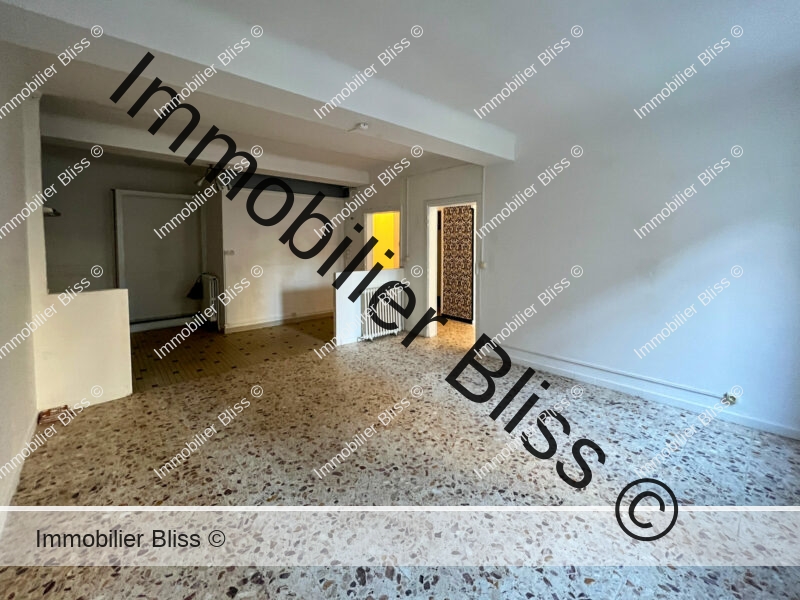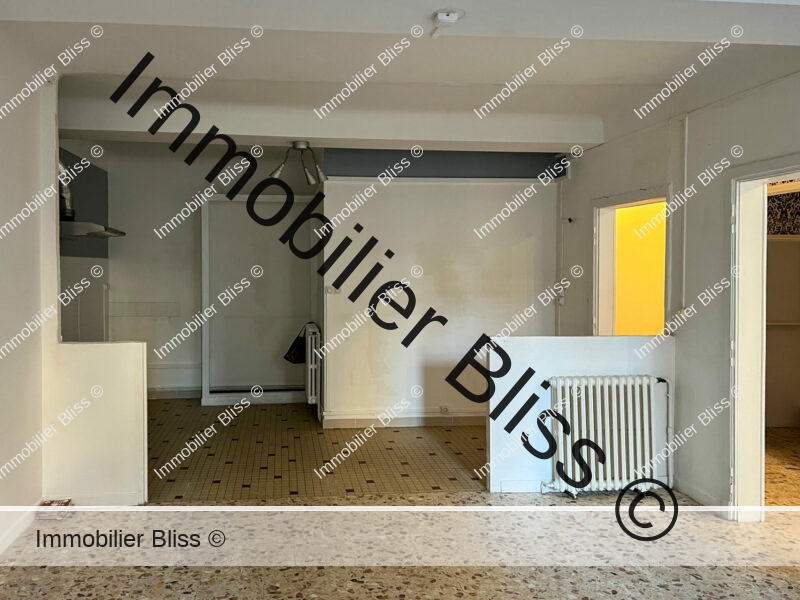 Returning to the main hallway, we ascend the original wooden staircase to a spacious landing, which mirrors the ground floor entrance, with a wooden floor.
This long hallway, has a separate WC, and a bathroom (bathtub and sink) at the top of the stairs, and, with a window at the far end, ensuring a lovely amount of light to the first floor, there are three bedrooms, all good double-sized rooms, with parquet floors, and the original fireplaces which have been boarded up (at a time the property was rented out). There is a fourth room which does not have a window, and which requires complete restoration, from floor, to walls and ceiling. This room could feasibly be used as a dressing-room, or be opened up onto the largest bedroom to create a second first-floor bathroom or ensuite shower-room.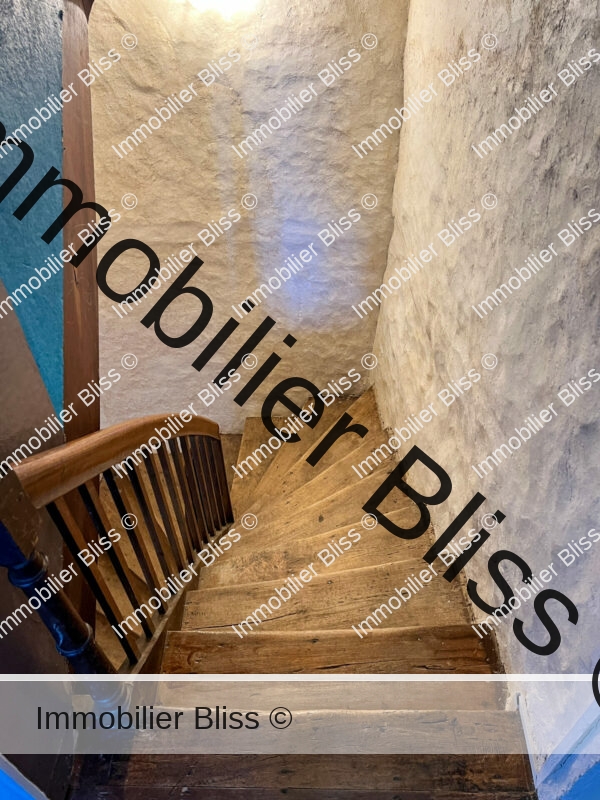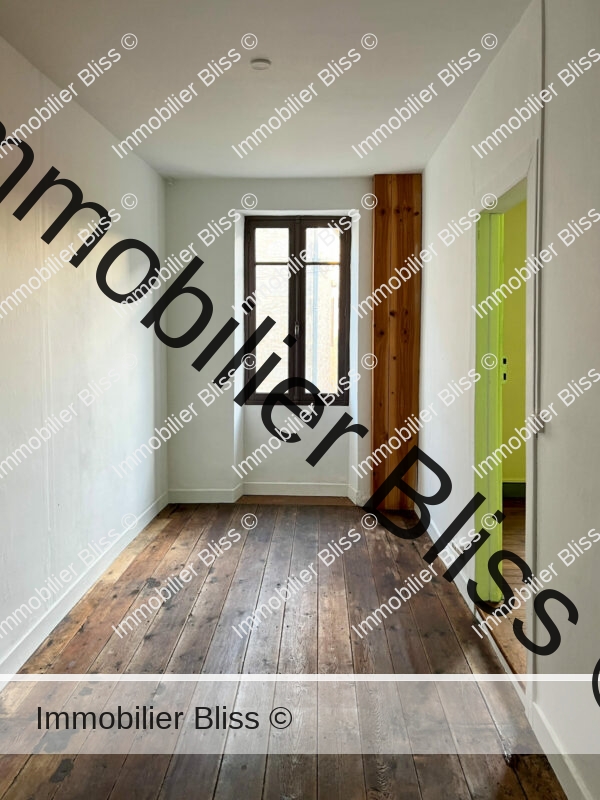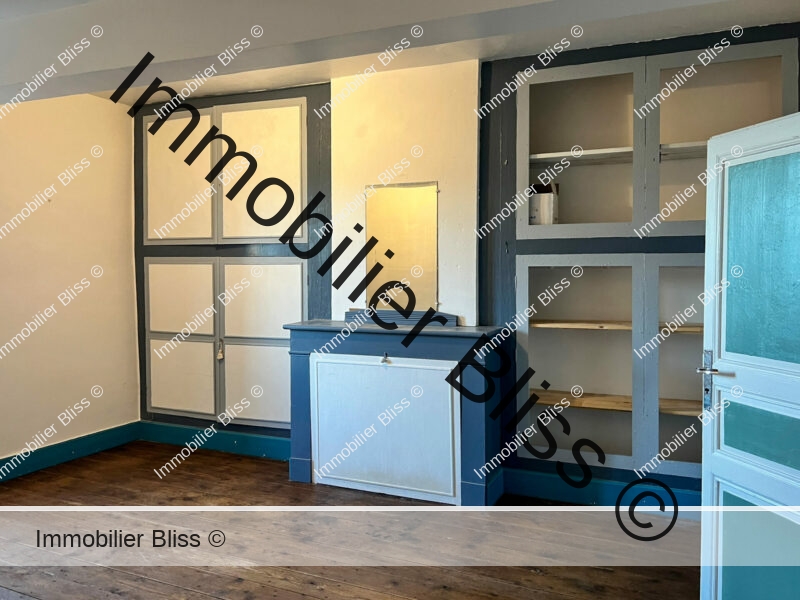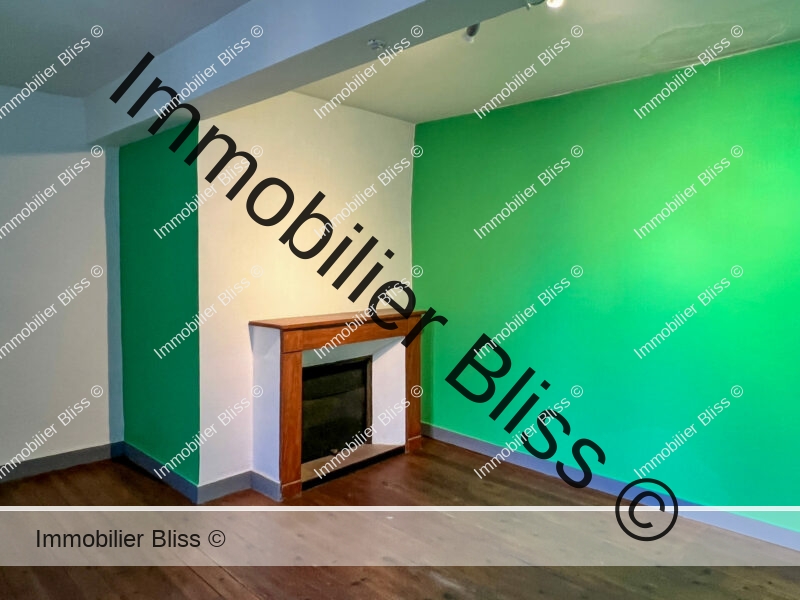 The original staircase continues up to a converted loft-area on the second floor. This area has dormer (Velux) windows and an upstairs shower and very basic kitchen area (suitable for tea or coffee). This area was the delight of the teenagers who once resided here, and makes a perfect "den." This space is well insulated and could also be used as an upstairs study area, or occasional bedroom. There is good head height in the central section, with part of the ceiling sloping to lower beams at the far end, towards the gable end of the house.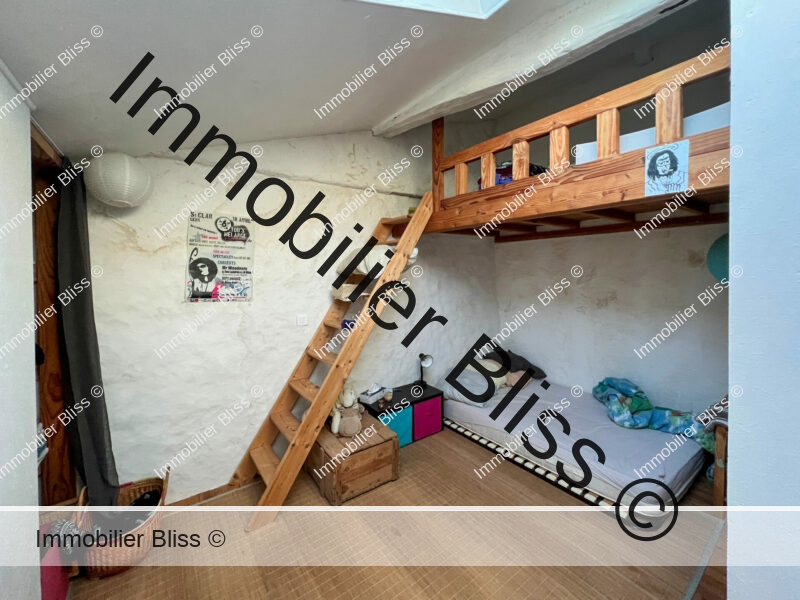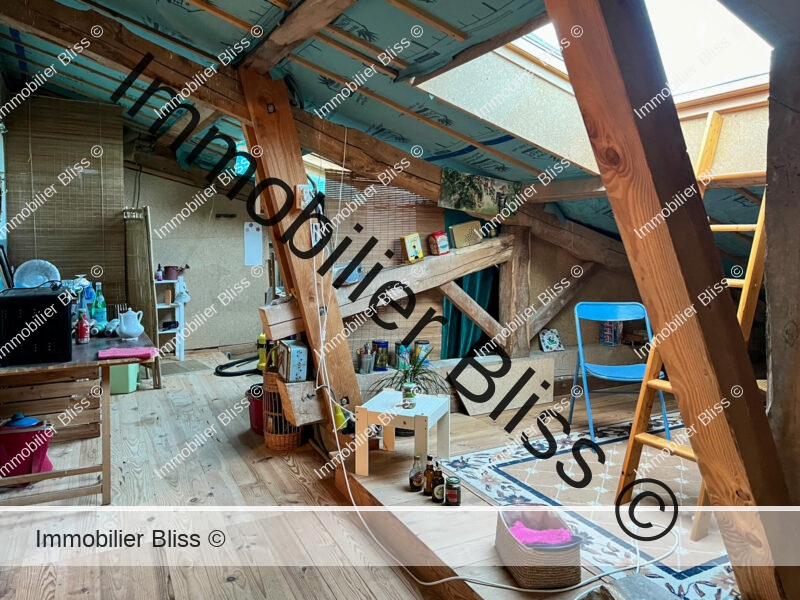 What I would want to do if the property were mine?
The property would benefit from a new bathroom and a kitchen. Currently, both are in fine working order, but although clean and functional they are dated and basic. There is plenty of space for a vast ground-floor kitchen. I would also want to completely change the upstairs bathroom, and add a second bathroom in the fourth room requiring renovation.
Our favourite room
Without a doubt, our favourite room is the characterful second downstairs sitting room, with the lovely double windows and the raised stone entrance and fireplace. This room has undeniable charm and finesse.
Our thoughts here at Bliss
Although this property does not have a garden, it sits in an enviable and elevated position in a medieval part of the town, and is quiet and bathed with light. It is the perfect location for a shop or business, tea-room, or bookshop. It would also work as a chambre d'hôte or for lettings, in a highly touristic area of Gascony. This property will appeal to anyone looking to make a fine home or business in the heart of a thriving community.
More images…
Click images to enlarge
On a technical note
Mains drain
Roof redone in 2014
Goat insulation
Oil central heating
Fiber internet connection
Mesures (approximatives)
Ground floor
Living room : 23.18 m²
Corridor : 16.08 m²
Kitchen/dining room : 30.03 m²
Storage space : 1.94 m²
Boiler room : 12.85 m²
Storage space with exterior access : 10.66 m²
WC : 1.07 m²
1st floor
Room without window : 15.52 m²
Bedroom 1 : 14.58 m²
Bedroom 2 : 22.24 m²
WC : 1.43 m²
Bathroom : 3.97 m²
Bedroom 3 : 17.72 m²
Corridor : 21.12 m²
2nd floor
Under the eaves : 30.58 m²
Room : 12.40 m²